Do you remember what you were doing at 18 years old? Well, it wasn't winning gold medals and heading to the Winter Olympics like Gracie Gold (more like binging on day-old pizza in a dorm room somewhere). Gracie's success is an inspiration [1], no matter your age.
She is currently in Sochi competing on behalf of Team USA in the top figure skating category. Somewhere in between her hours-long practicing schedule, she found the time to answer our benign beauty questions. We learned that she's a Hunger Games fan, relies on CoverGirl Lashblast [2] ($9) waterproof mascara, and likes nail art. Read on to get a glimpse at what it takes to be an Olympian.
Source: P&G Beauty [3]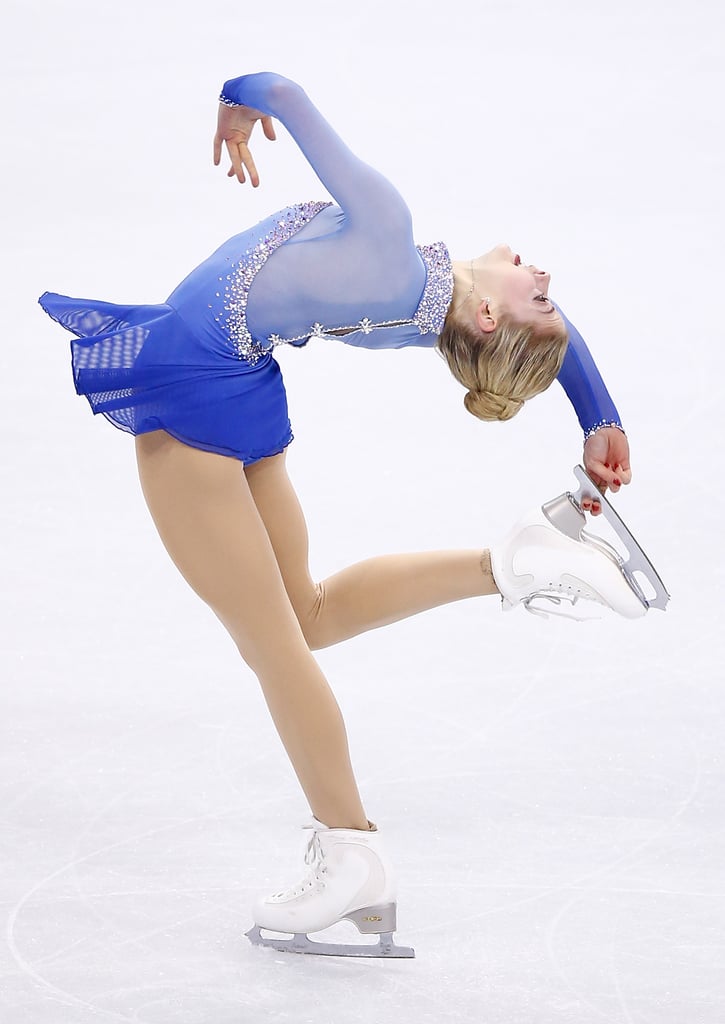 POPSUGAR: How do you decide on your hair and makeup for a competition? Is it based on your costume or the routine?
Gracie Gold: It is based on both. Everything is based on your choice of music and your choice of choreography. If you are skating to the Titanic or an Irish dance or an Egyptian Cleopatra, all of those looks are going to be totally different! Each skater is also different on how they want to emulate that piece of music they skate to. For my short program this year, we are emulating Grace Kelly — a classic timeless beauty — so we went with a slicked-back, big, high bun, a classic red lip, and neutral makeup with big lashes!
PS: When you're skating in competition, you have to keep your hair out of the way. What are your favorite updos to wear on the ice?
GG: My favorite updos would be the Hunger Games-inspired french braid that wraps around. That is really fun on the ice! I also like a big, high, classic ballet bun — the bigger the better!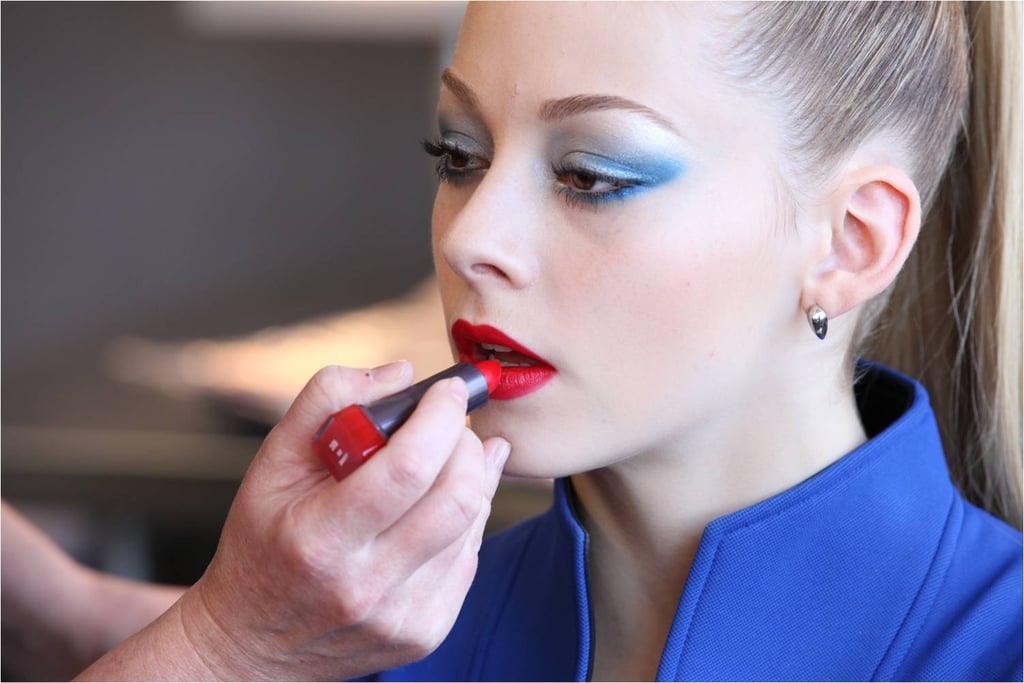 PS: I notice you like to wear bold lipstick and nail polish; which colors make you feel most confident?
GG: Red lipstick is always my favorite go-to! It was my grandmother's favorite, my mother's favorite, and now my favorite. It definitely adds a little kick to my steps. For my nails, CoverGirl has the full-on, no-chip nail gloss line and they have tons of fun colors so I am constantly changing my nails at work! Outlast Stay Brilliant Nail Gloss [4] ($6) in Ever Reddy, Snow Storm, and Out of the Blue are my favorites.
PS: When you're just going out with friends, what is your hair and makeup routine like?
GG: When I am going out with friends I usually curl my hair because I normally have a straight pony or high bun, so curling my hair is a fun alternative!
Source: P&G Beauty [5]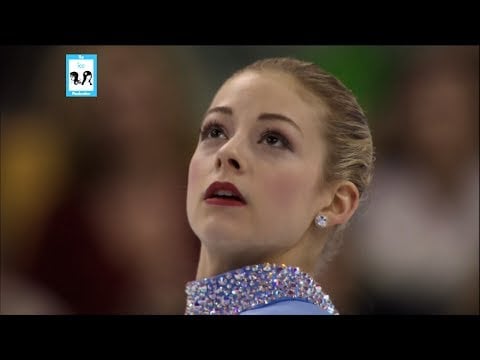 PS: Since you spend a lot of time in a cold practice rink, what are your favorite moisturizing products for face and body?
GG: Olay has a great oil-free face, the Foaming Face Wash [6] ($6), that I use because, after working out all day, my face can get really greasy and oily. I also need lotion because the rink is so dry and the Winter months are always so cold.
PS: What are the beauty essentials (hair, makeup, skin care) you packed for Sochi?
GG: I am definitely bringing all of my lotion because, even though Sochi is on the Black Sea and it is a little bit warmer, it still is pretty cold and still pretty dry! I am bringing Olay Fresh Effects Everything Off! Makeup Removal Cloths [7] ($5), my hairbrush, and tons of Herbal Essences hairspray [8] ($7)! And last but not least, lavender oil. Whole Foods has a great generic brand, and taking a bath with it is a great way to relax your muscles. It is also really good for your skin!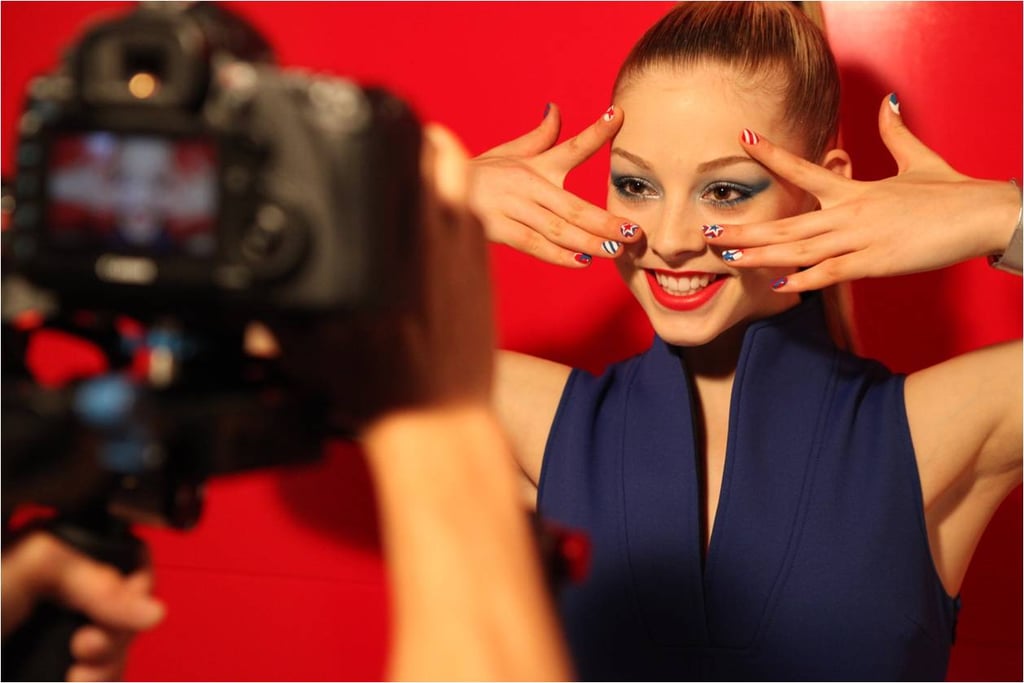 PS: Who are the women that you look up to most?
GG: My mom. She has supported me since the beginning in anything I wanted to do, whether it was swimming, dance, gymnastics, or skating, and she has been there with me every step of the way.
PS: What do you do to motivate yourself before a competition?
GG: I don't really need to be motivated that much before a competition as much as I need to relax and take a breath. I get really nervous so I just need to bring everything down and remember my training, that I am ready, and that I worked really hard for this performance so just to go out there and have fun!
PS: What are you most excited about for the Sochi Olympics?
GG: The opening and closing ceremonies are definitely the top! Just being in the Olympic Village and having the Olympic experience and really trying to enjoy my time at the Games!
Source: P&G Beauty [9]