It was Jay Z who once said, "after the show, it's the afterparty," and sure enough, once all the statues were handed out at the Grammy Awards, the musicians went out for round two. That means we got a second chance to ogle the beauty looks. From glittering eye makeup to intricate updos, check out the best looks from the postshow parties below.
Kate Beckinsale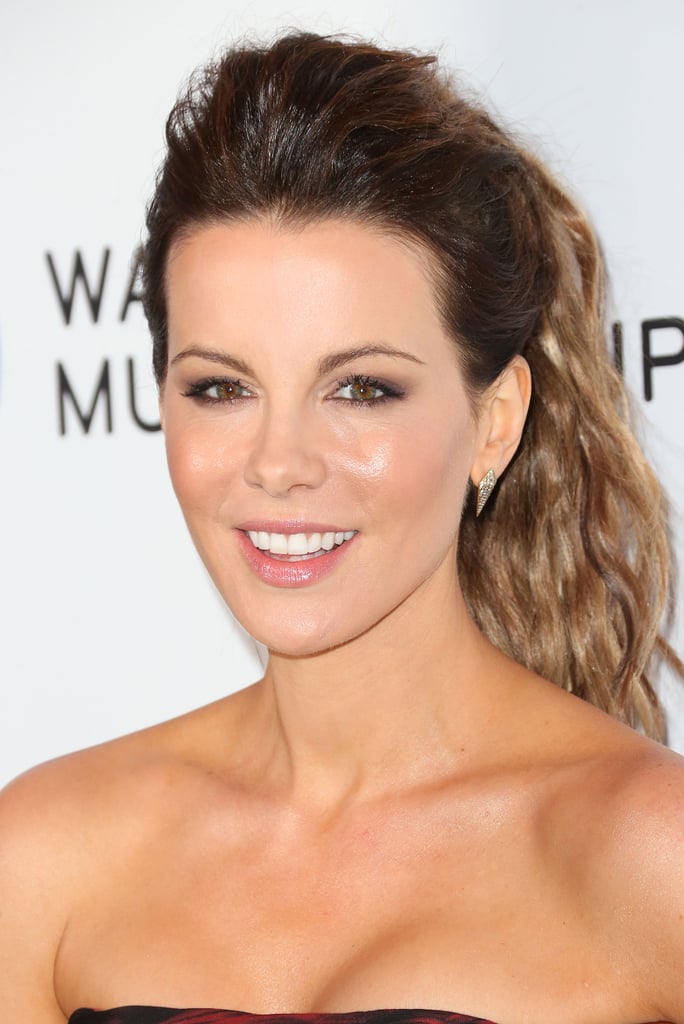 We didn't expect to see Kate Beckinsale [1] at the Warner Music Grammys celebration, but per usual, her ponytail is giving us ombré envy.
Katy Perry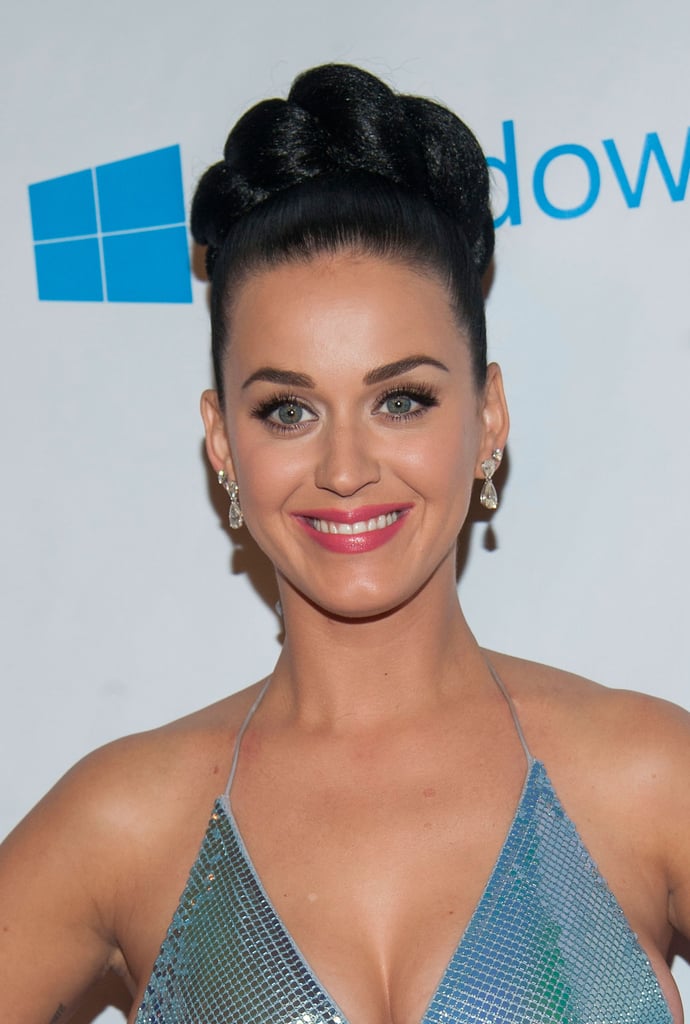 Katy Perry [2] opted to convert back into her twisted bun for the Universal Music Group party after she wore loose waves on stage.
Holland Roden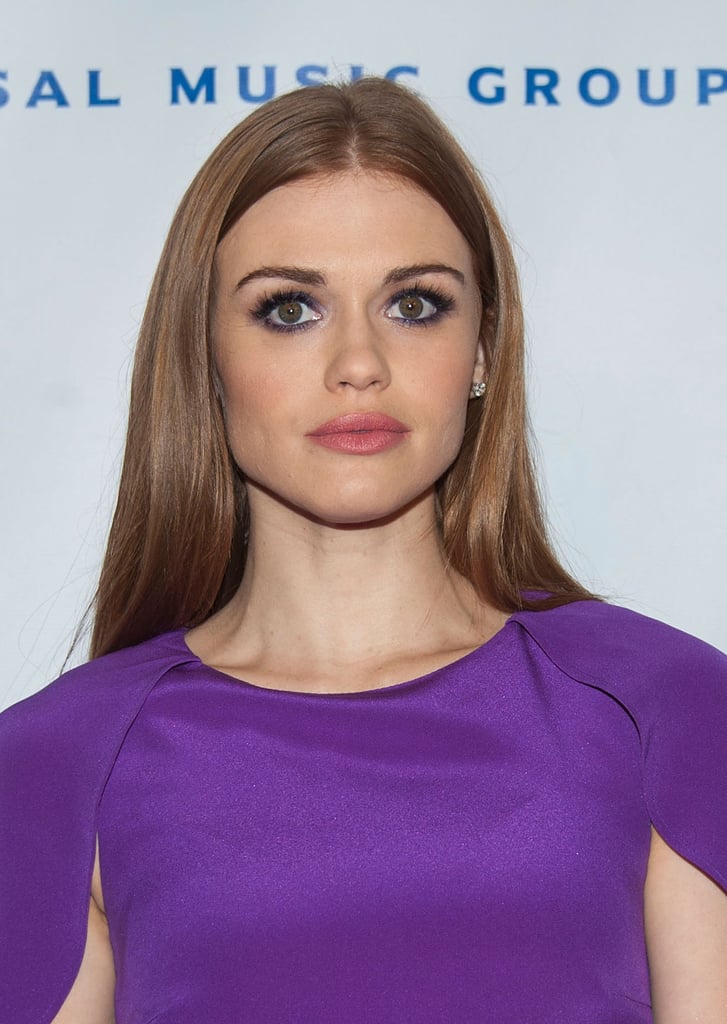 We're used to seeing actress Holland Roden in a bold lip, but for the Universal post-Grammys party, she chose to highlight her eyes. They were heavily rimmed with smudged black eyeliner for that rocker-chic look.
Ciara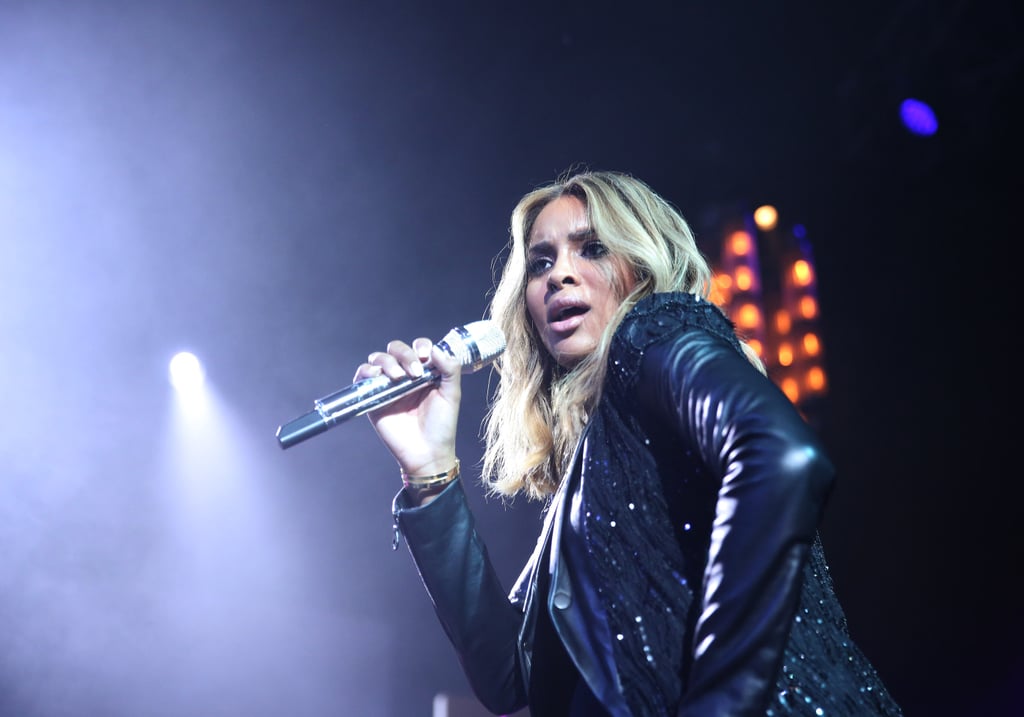 Even though Ciara is expecting her first child, she didn't let her bump hinder her performance at he Hyundai Grammys afterparty. Her long bob was styled in waves — the ideal style for a hair flip.
Victoria Justice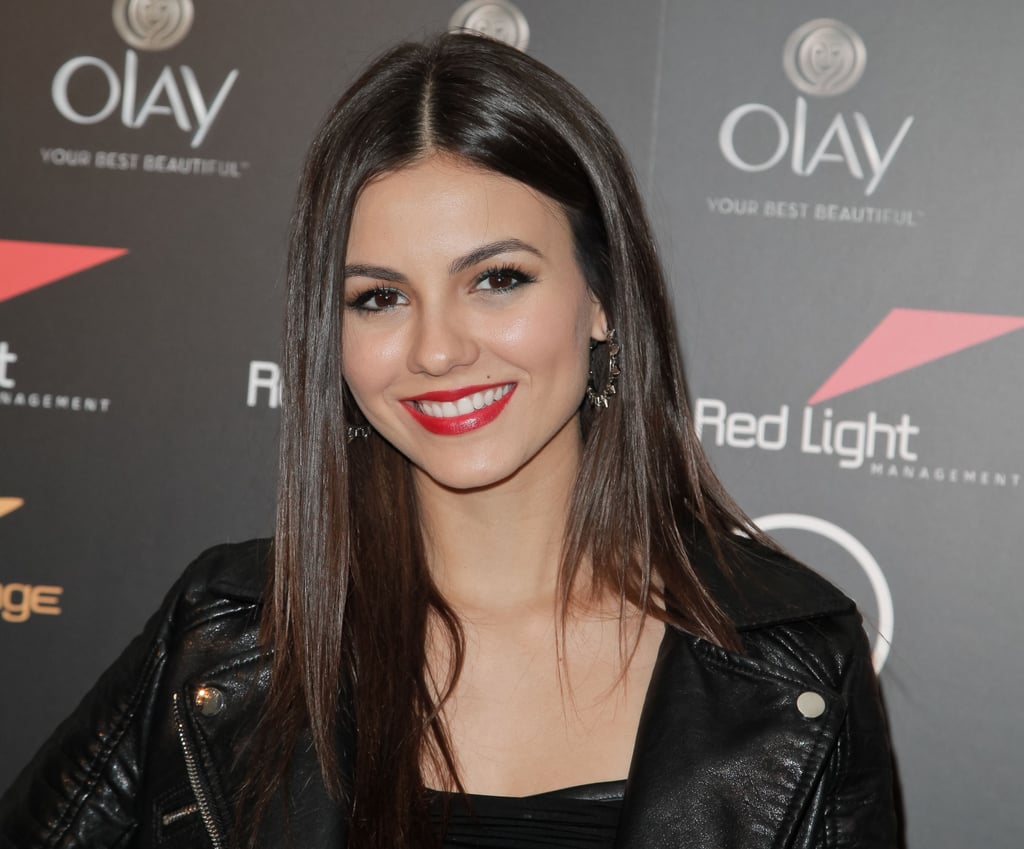 Victoria Justice played it straight for the Red Light Management afterparty . . . her hair, we mean. She wore her mane flat-ironed and added a pop of red lip to offset her black outfit.
Jessie J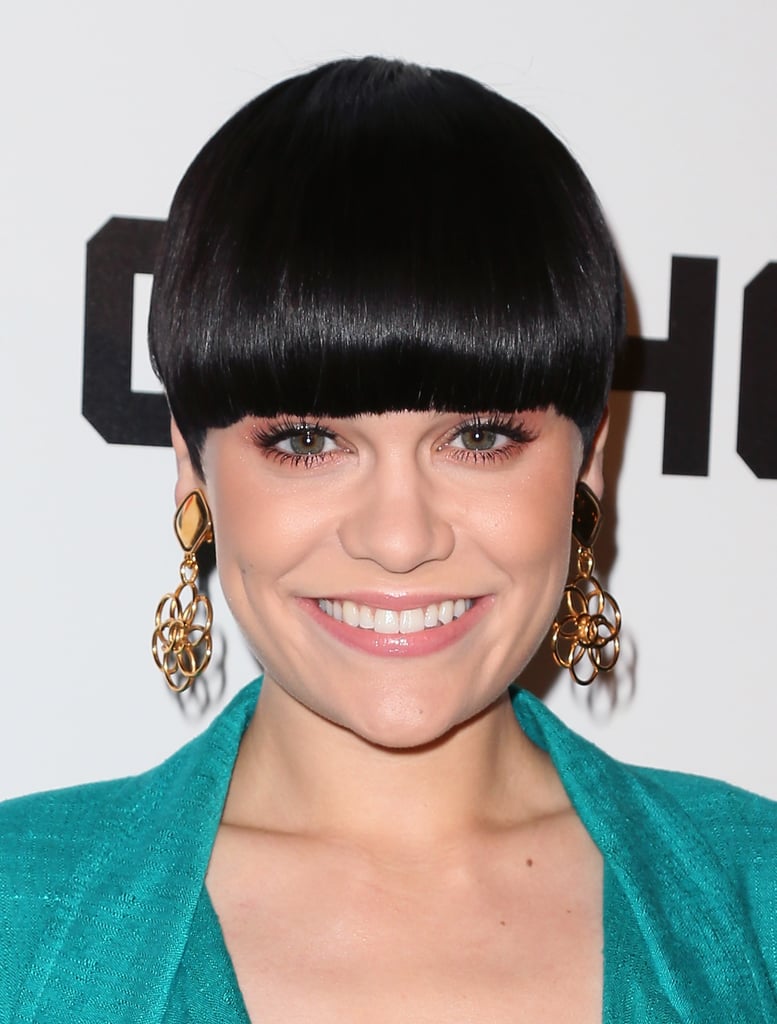 Jessie J's thick blunt bangs completely covered her eyebrows but drew our attention down to her light pink eye shadow. She paired her bold black hair with very feminine, neutral makeup shades for the Republic Records afterparty.
Kat Graham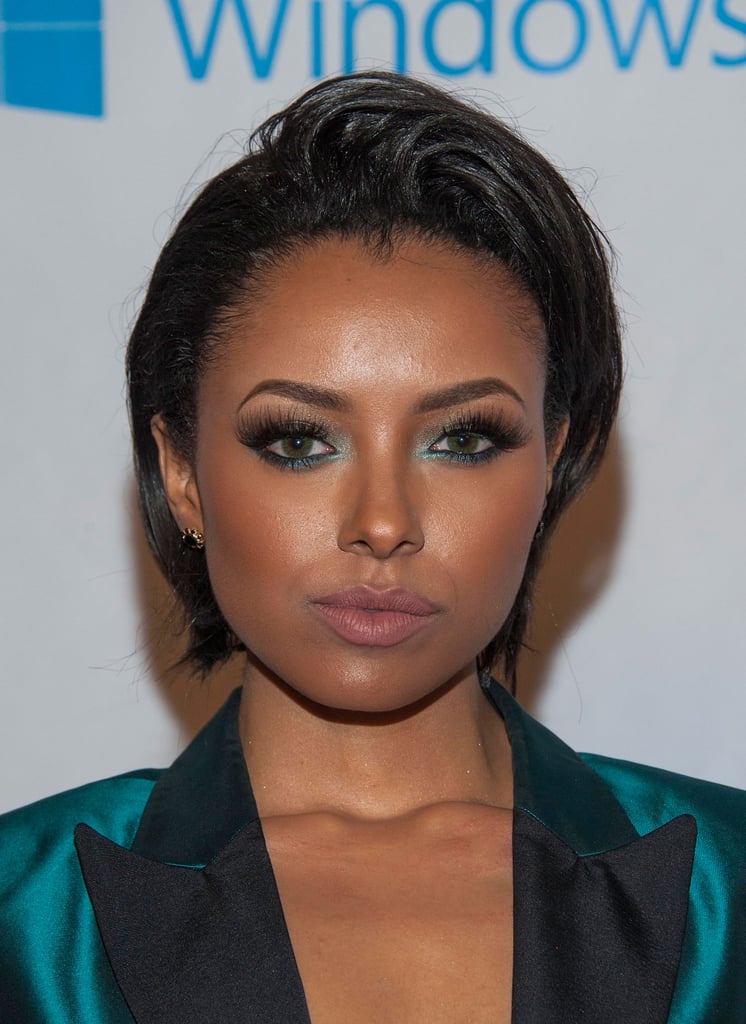 Kat Graham went with a matchy-matchy makeup for the Universal party. She wore an emerald-green shadow around the inner corners to match her silk suit. Her lip color was so neutral it practically disappeared.
Ariel Winter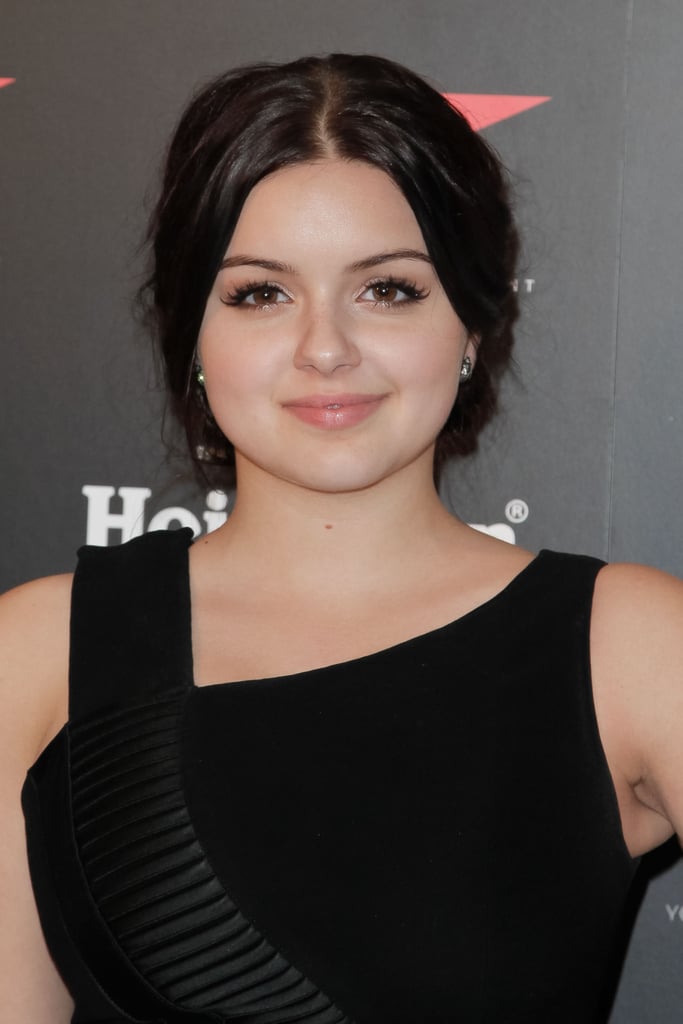 Ariel Winter's beauty look at the Red Light Management afterparty may have seemed plain from the front because she opted for a barely there makeup palette. But . . .
Ariel Winter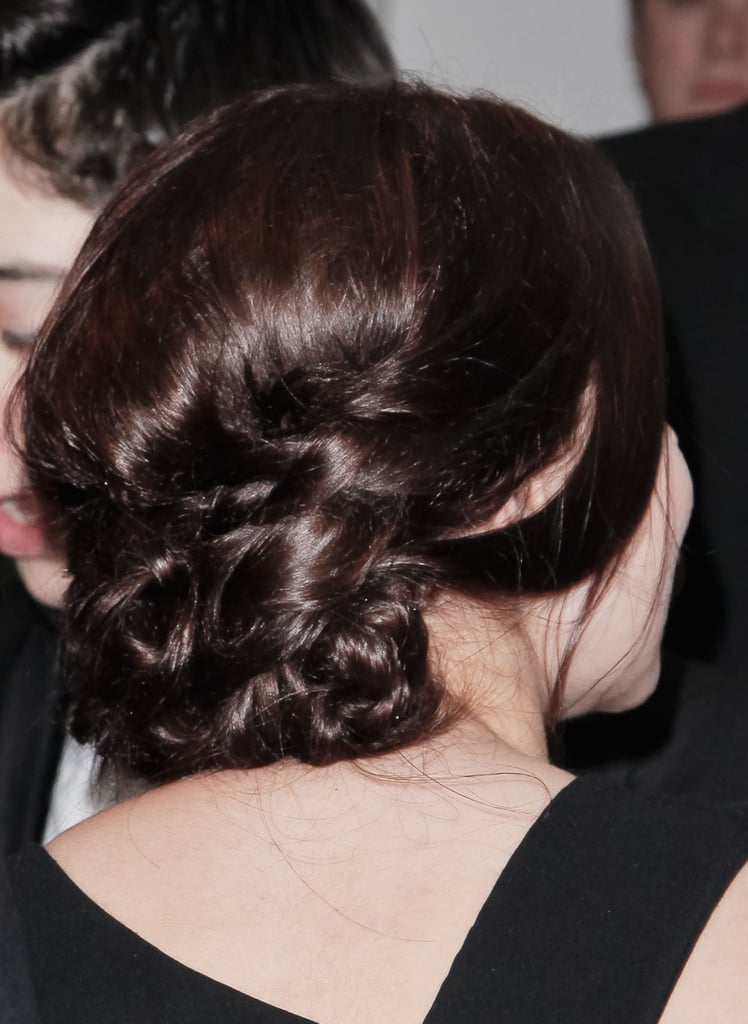 The back of her hair revealed a complicated twisted chignon.
Kelis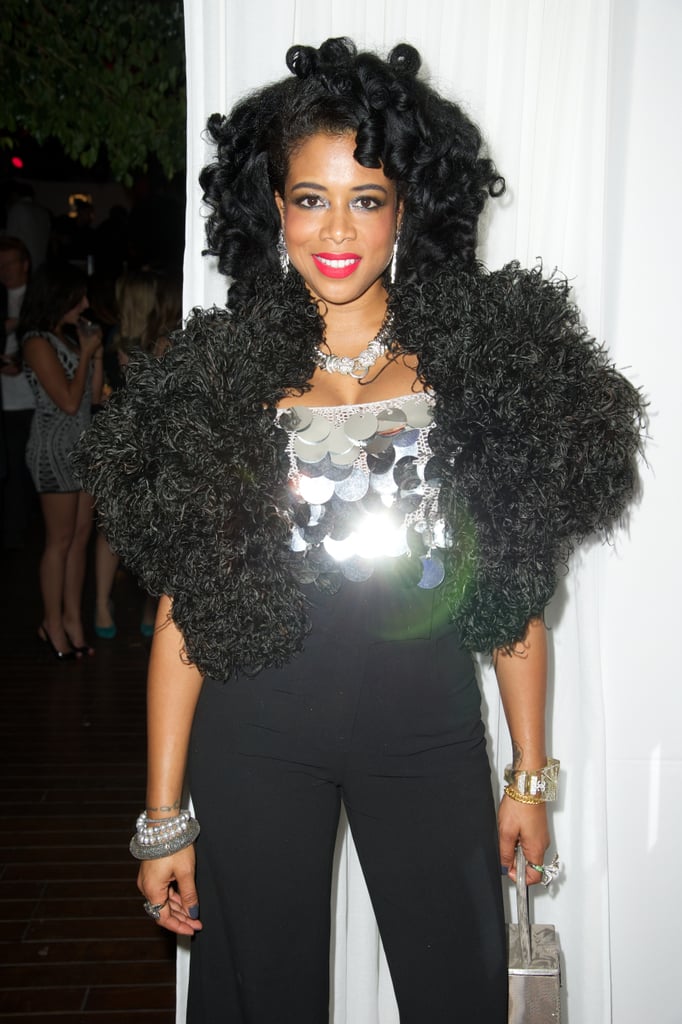 Red lipstick, oversize ringlets, and glittering eye shadow were essential to Kelis's beauty look at the Red Light Management afterparty.
Chrisette Michele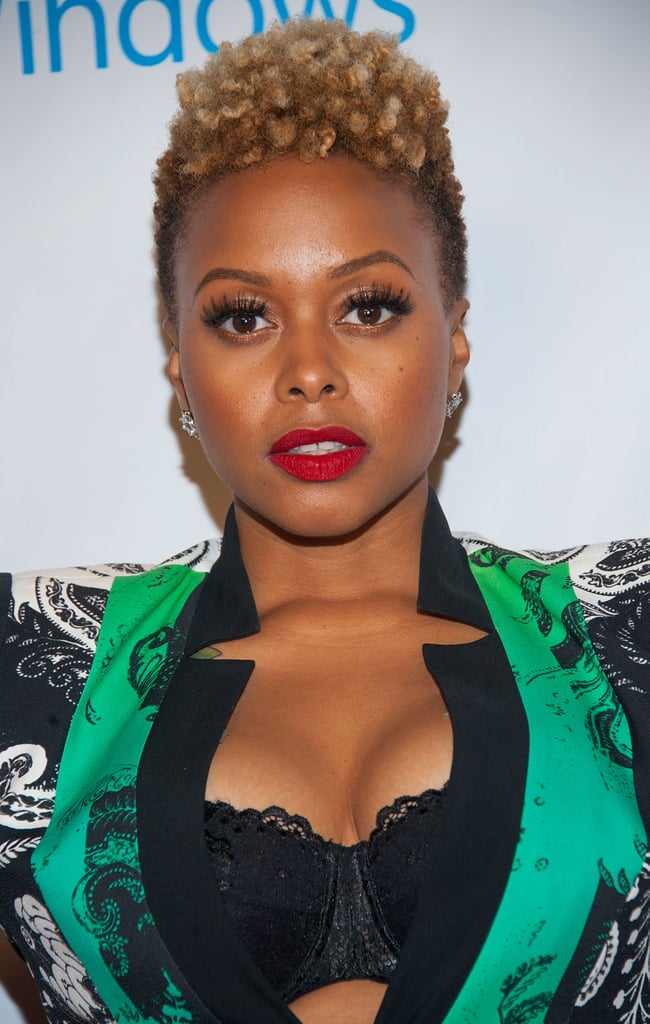 Is red lipstick Chrisette Michele's signature look? She wore a vibrant, matte shade to the Universal post-Grammys party, which only set off her blond curls.
Natasha Bedingfield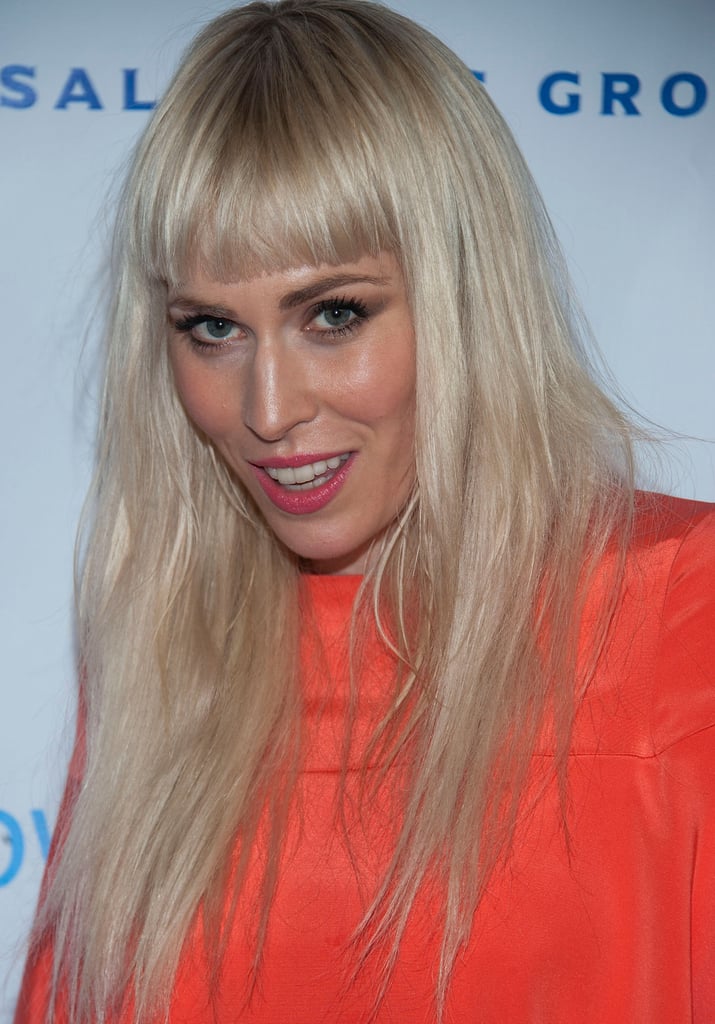 Natasha Bedingfield chose a bedhead hairstyle for the Universal afterparty. Her pale peach lipstick and angular eye makeup didn't compete with her bright orange ensemble.
Keyshia Cole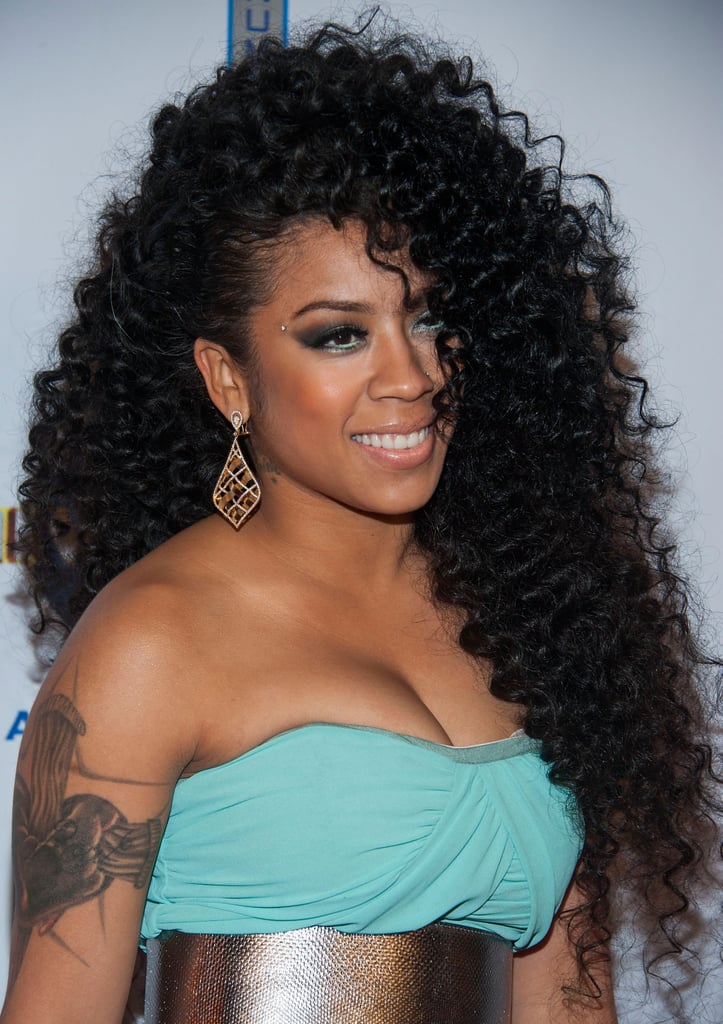 There was no shortage of curls for Keyshia Cole, who attended the Universal party with pounds of crimps. Her eye makeup was done up to match the aquamarine of her outfit.
Ashanti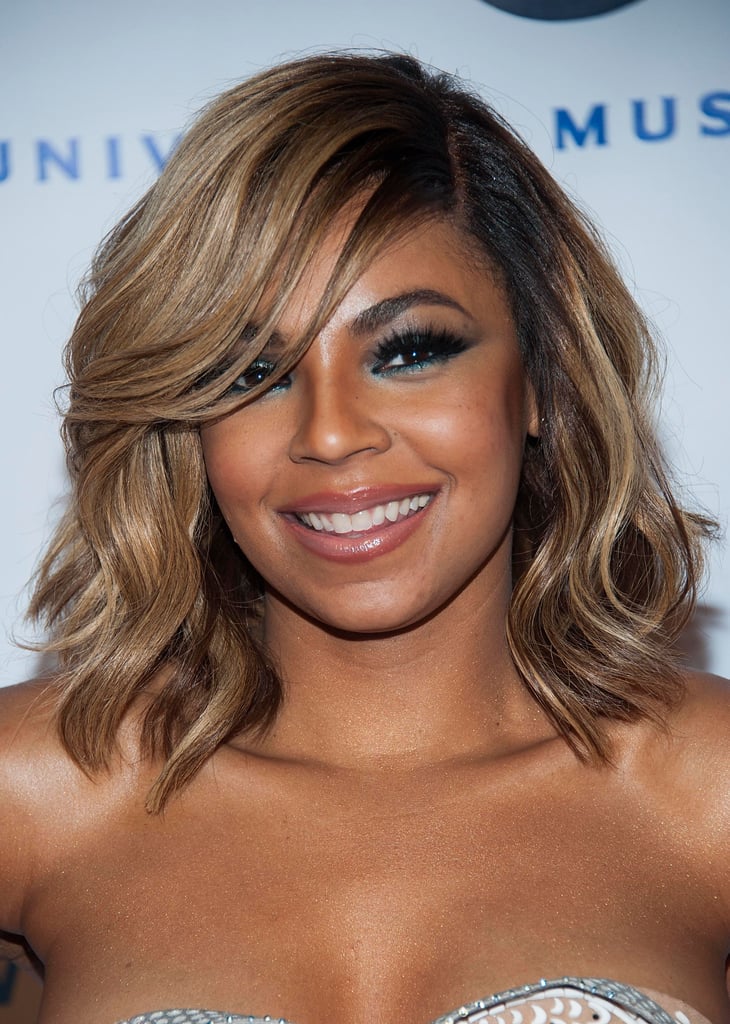 Ashanti wore her shoulder-length bob in relaxed waves for the Universal post-Grammys party. But the real excitement was reserved for her eyes. Lots of lashes, an angular smoky eye, and bright glitter eyeliner all combined for one dramatic look.
Leona Lewis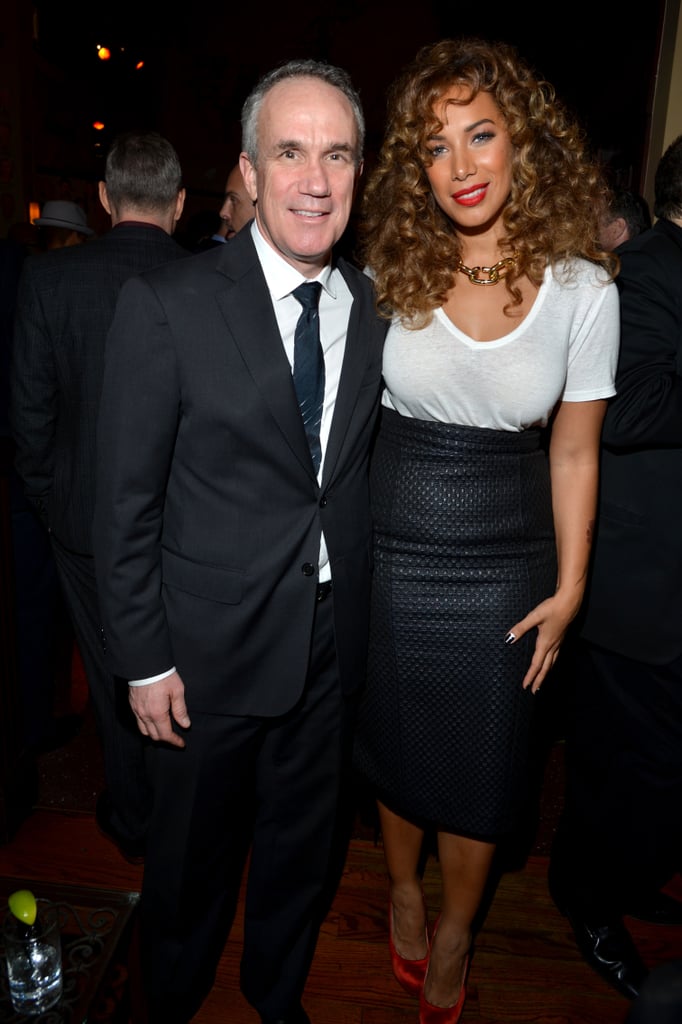 Leona Lewis made an appearance at the Sony post-Grammys reception in her natural curls and a bold red lipstick.