Summer is still going strong, and this eye-catching design blends the sparkle of gold with a punch of pink to complement the lively spirit of the season. I was inspired by the radiance of gold foil against bronzed skin, and I opted for a graphic element in a brazen shade of pink. This striking look is a fun and unexpected way to play with a hint of glitz. Keep scrolling to see how you can nail the look, too!
The Products
To get this look, I used a blend of gold and hot-pink polishes. From left to right: Essie First Base Base Coat [1] ($9), Laqa & Co. Cagney Gold Fleck Manicure Duo [2] ($16), Laqa & Co. Chubs Nail Polish [3] ($13), Laqa & Co. Bounty Hunter Nail Polish [4] ($13), Essie Good to Go Top Coat [5] ($9), and tape.
Step One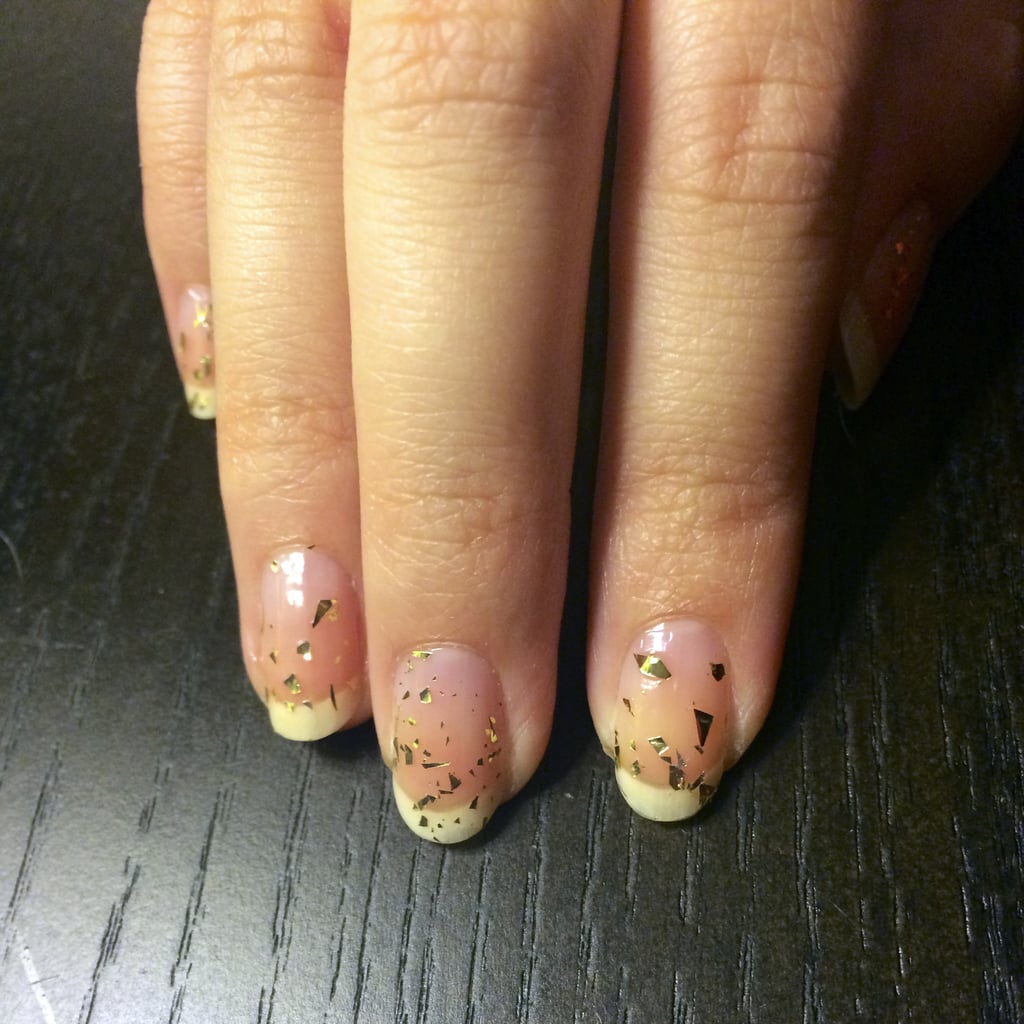 After applying your base coat, paint one layer of the gold foil polish all over your nails. This allows for a hint of your natural nail to peek through.
Step Two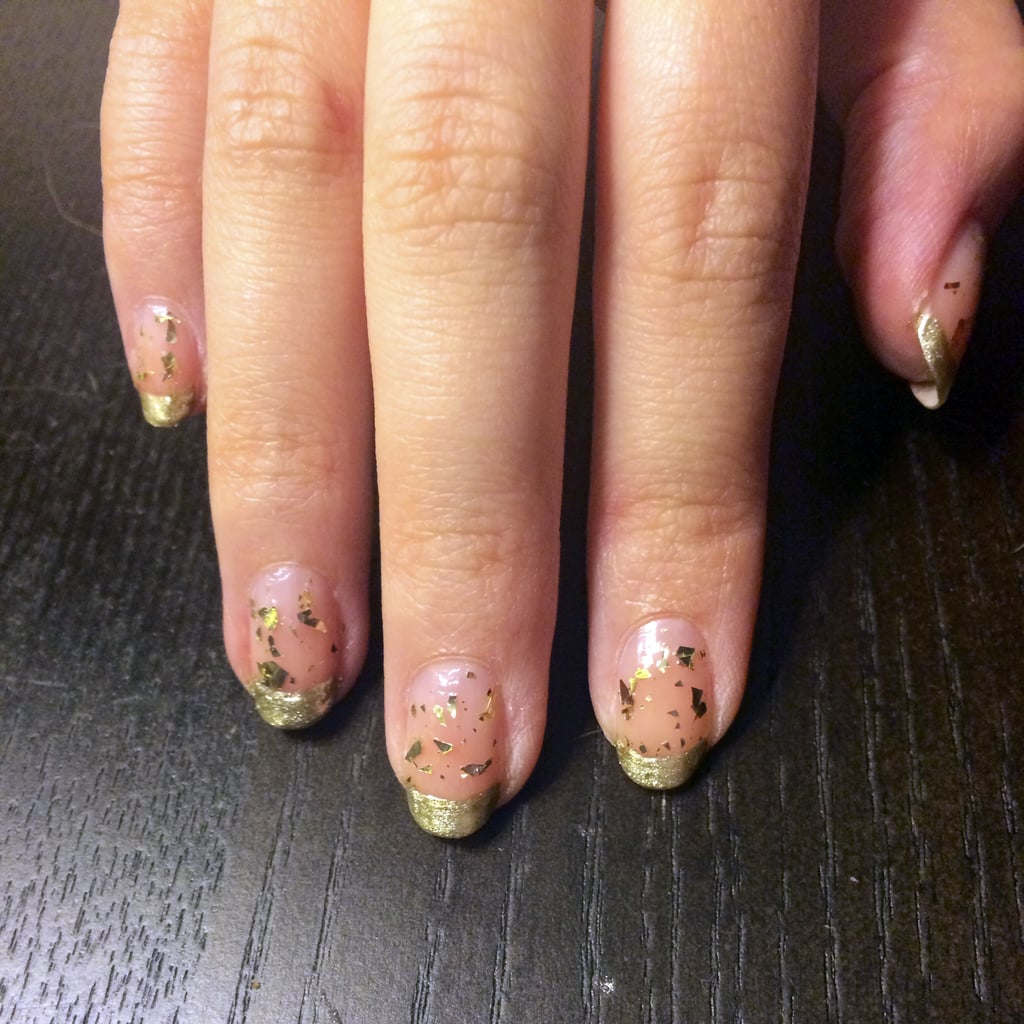 Next, to cover the whites of my nails, I painted on the gold metallic polish. This is the base of your look. I recommend waiting at least 30 minutes for the polish to dry, as the next step involves tape.
Applying a topcoat at this point helps to smooth out any of the foils and the layer of gold polish before you get to the next step. Also, using a fast-drying formula can help speed up drying time so you can get to the next step faster.
Step Three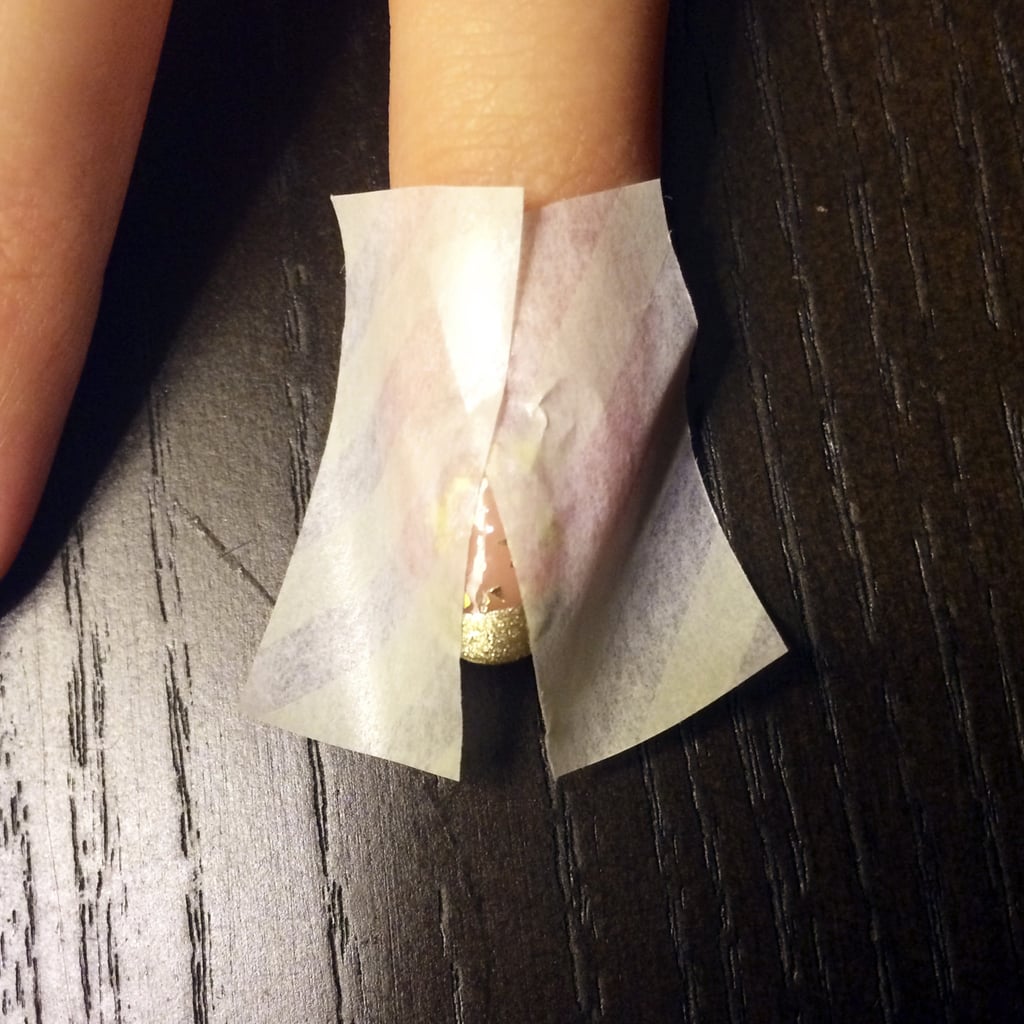 Cut strips of tape, and then cross them over to create a narrow triangle shape in the middle of your nail. Then apply a coat of the bright pink lacquer.
Step Four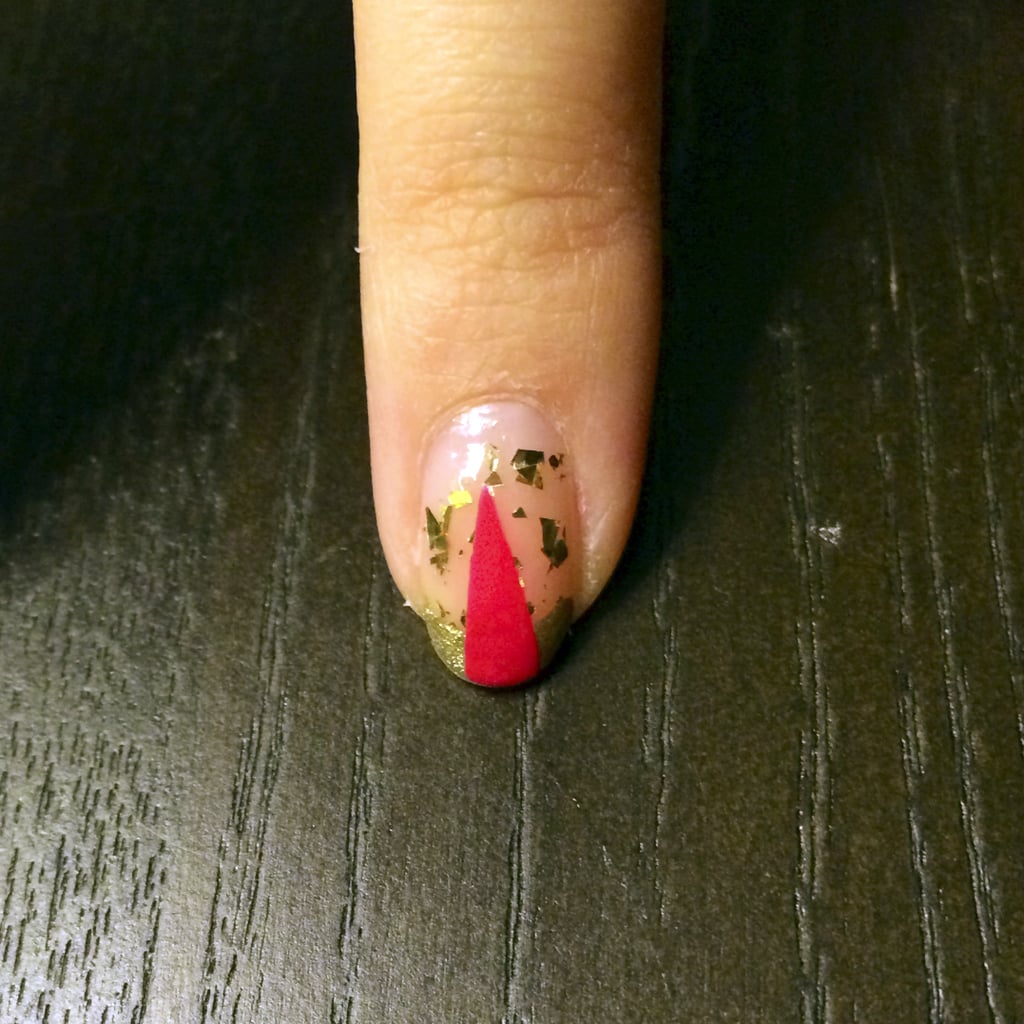 After you remove the tape, you're left with a striking geometric design.
Step Five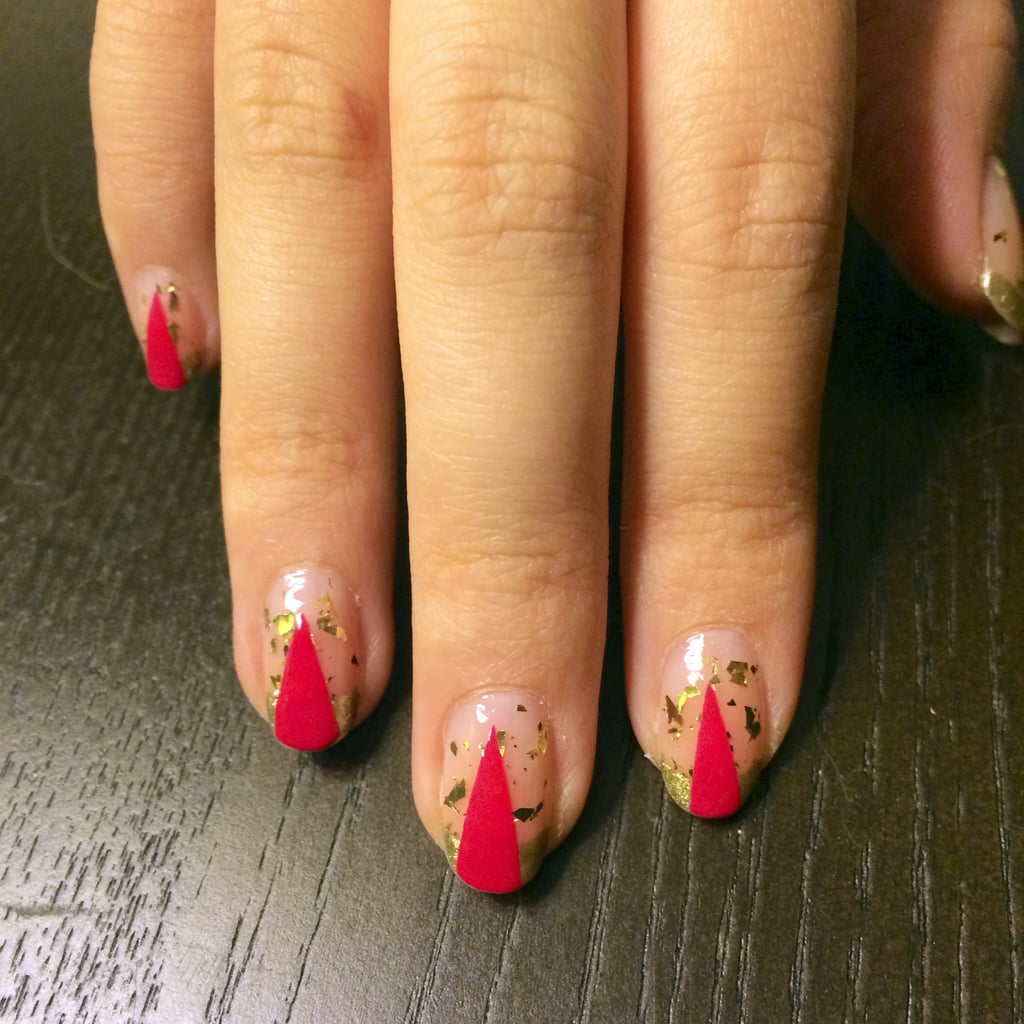 Complete the tape, polish, and removal process on each nail. It's best to remove the tape while the polish is still wet to get crisp lines.
The Final Look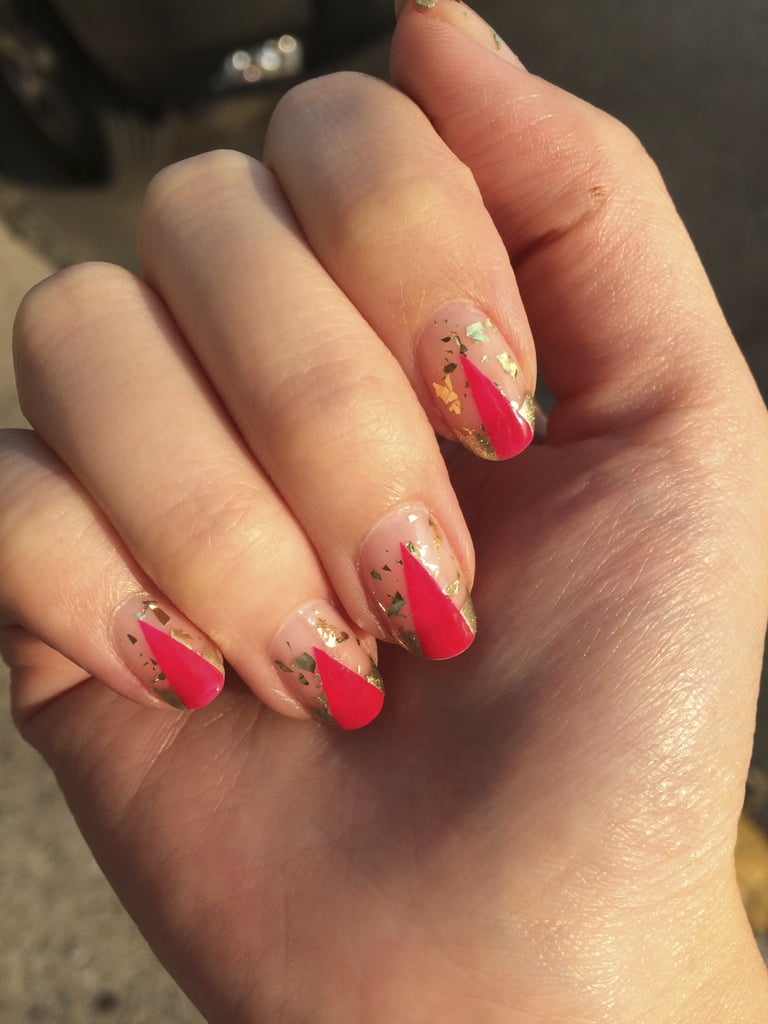 Seal in your design with another layer of topcoat. Your final look is sure to bring on the compliments.