A Great Drugstore Concealer
This Drugstore Concealer Is Twice as Nice
Like us on Facebook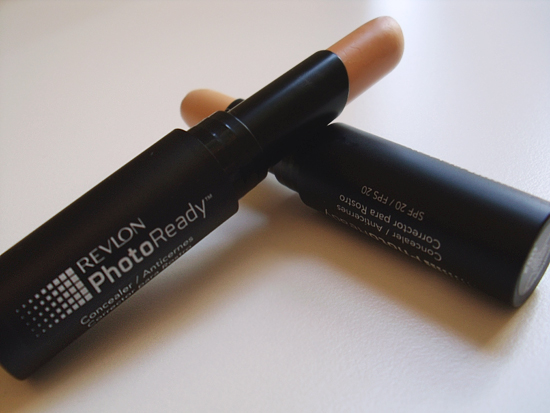 I like my concealers to have a few qualities: good opacity, nondrying formula, and excellent wear. And happily, I can say that

Revlon

's PhotoReady concealer SPF 20 ($10) matches all those criteria nicely. It's a lot like another drugstore favorite of mine, Maybelline Cover Stick ($6), but it's a little less cakey and the colors blend more smoothly into my skin.

I bought two different shades, Light and Light Medium, to use on different parts of my face. I use Light on my forehead and cheeks and use Light Medium under my eyes and along my jawline. It's something I wouldn't have been able to do if I were purchasing a more expensive product, but I think the look is much more natural, since the skin under your eyes is generally a little darker. I do recommend wearing under-eye primer with it, because, like all concealer, it settles into the folds a bit. Other than that, though, I've been very pleased, and I feel slightly less impoverished by my beauty habit.