Great Lash Mascara Collaborates With Max Azria, Tracy Reese, and Vivienne Tam 2011-07-22 10:34:12
Great Lash to Launch a Haute New Designer Series
Like us on Facebook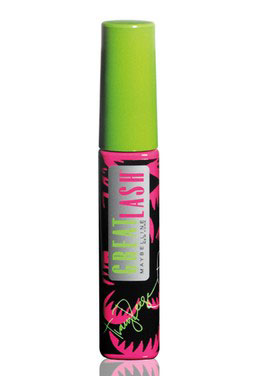 Great Lash lovers, get pumped, because here's some great news.

Maybelline

's iconic mascara turns 40 this year, and to celebrate, the brand is launching a limited-edition specialty series ($7).

Fashion designers Max Azria, Vivienne Tam, and Tracy Reese (hers is pictured) have each designed their own interpretative packaging for the iconic green and pink mascara. You'll only be able to find these made-over mascaras at Target, so be sure to scoop one up when they hit shelves next month. Don't be surprised if you have competition in the aisles; one Great Lash is sold every 1.7 seconds, after all.