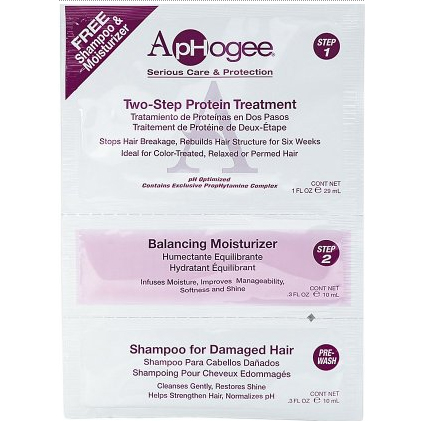 When you've taken your hair to its literal breaking point,
Aphogee Two-Step Protein Treatment
($4) is one of the cheapest, most effective ways to salvage it. It's a collagen-based hair treatment that actually bonds to hair instead of just acting as a temporary filler, and it goes around your strands to help protect them. It's great on hair that's been over-processed or suffered a lot of heat damage, and if you've gotten to the point where your hair is all mushy when it's wet and is basically impossible to comb, this is the stuff you want.