Truth: Harley Viera-Newton is totally a beauty girl. With her blond, beachy locks; her retro bold lip and cat eye; and her perfectly polished red nails, Harley's look can't be pinned down. Meeting her, it's clear that while she is sweet and effortlessly elegant, her beauty and fashion choices make her ultra cool, whether she's feting Chanel in France or keeping it low-key at Coachella.
I sat down with the model and DJ at an event for Urban Beauty United [1] (where she is brand ambassador), and she opened up about her Summer beauty advice. Since she spends her time traveling the world and DJing plenty of late-night events, I made sure to get her advice on travel must haves to keep your skin fresh after a long night in the DJ booth (or on the dance floor). Read on to see what she had to say about her makeup routine, why she'll never wear Lorde's dark lipstick, and how to take the ultimate selfie.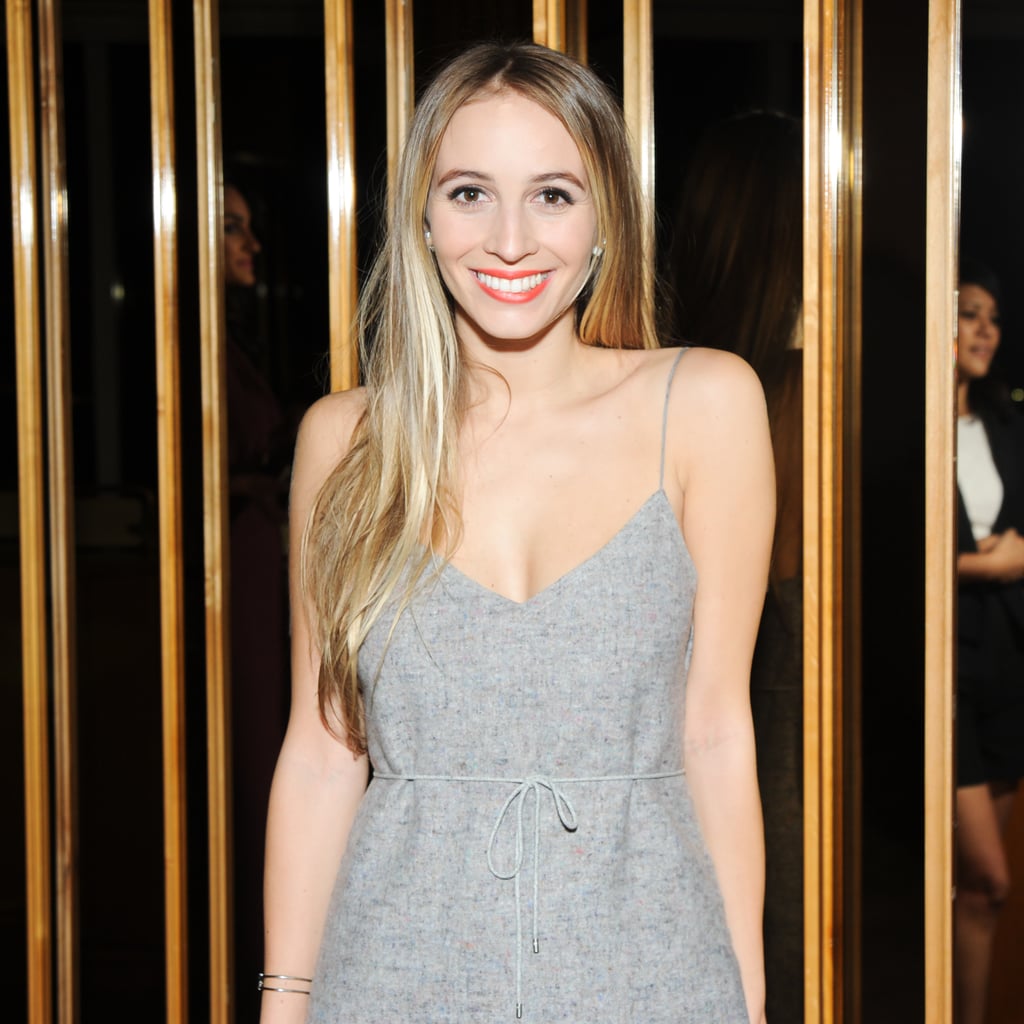 POPSUGAR: Since you travel a lot, can you share some Summer travel tips?
Harley Viera-Newton: Yeah! I went out and bought the travel-size bottles you can put your products in. Before, I would throw in whatever travel-size products I had and would end up messing up my routine because I didn't have the products that I love. I invested in the tiny bottles, so now I can take my face wash and toner, all the things I actually like. It makes a difference, so I would recommend everyone to do that.
PS: With so much time spent flying, how do you care for your skin?
HVN: Definitely extra moisturizer; I always have moisturizer on hand because my skin gets so dry. I love Elizabeth Arden's Eight-Hour Cream [2]. Also, drinking water helps — I know it's such a mom thing to say — but it makes such a difference if you're hydrated while you're traveling. Your skin looks less dead. It's actually made a difference.
PS: What other beauty products are you taking along with you?
HVN: Tools that have multiple uses are great for traveling; a cheek stain that also works as a lip stain. And when you find the ones you love, if you throw those in your bag, you'll have everything all at once.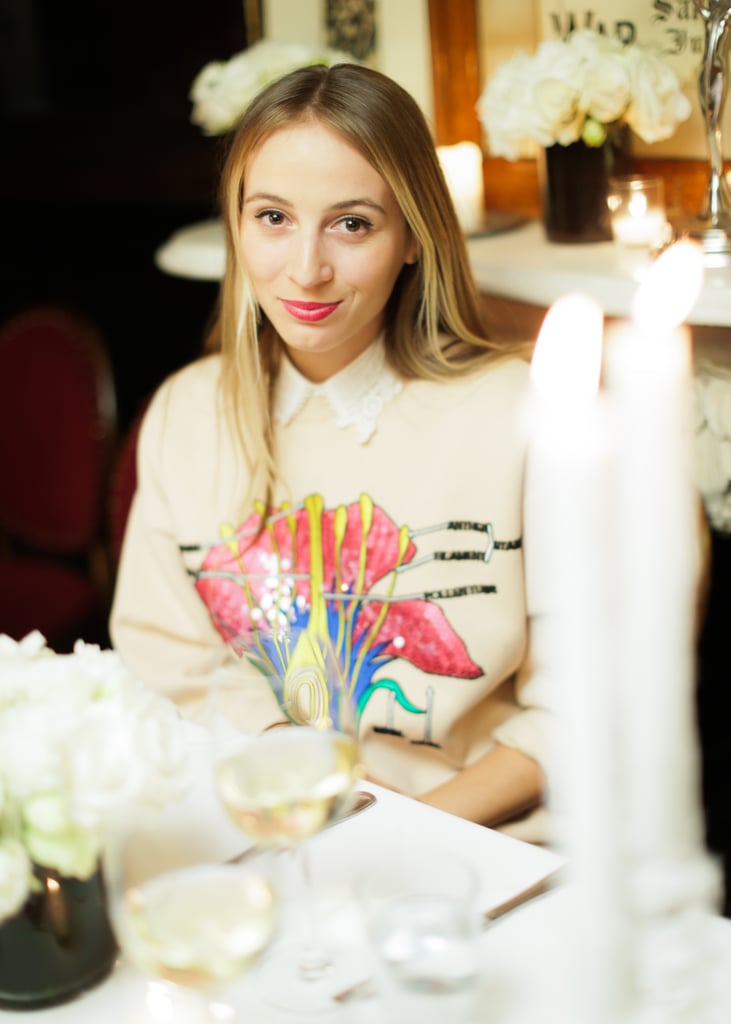 PS: As a DJ, your work requires a lot of late nights; how do you refresh afterward?
HVN: It doesn't matter how late I get home or how tired I am, I always take off my makeup. I use Neutrogena wipes and I also have a Clarisonic. I usually wear a red lip and a cat eye, and you can't go to sleep with those on without destroying your bed.
PS: So you love to wear bright red lips and cat eyes; how did you settle on that look?
HVN: Through playing around and being lucky enough to go to shoots and have makeup done by professionals, I've just learned what looks good on my face. I would try a dark smoky eye and it would look terrible, and I would look like I have under-eye circles. There are just some things that don't work for you but look amazing on someone else. And it's frustrating, but you just figure out what works for you. Also, I like that it's a strong look but it still feels clean to me, not like it's going to smudge all over my face. It has that throwback feel, and I don't have to think about what I am wearing.
PS: Would you ever try a Lorde purple lipstick?
HVN: No, it's not for me. Because I travel and get to wear a lot of fun clothes, it's nice to have my makeup uniform so I always feel like myself. Even if I am in a crazy outfit or in a crazy place, I still feel like me. It helps with confidence when you're alone and in a random place; you have some continuity, you feel like yourself.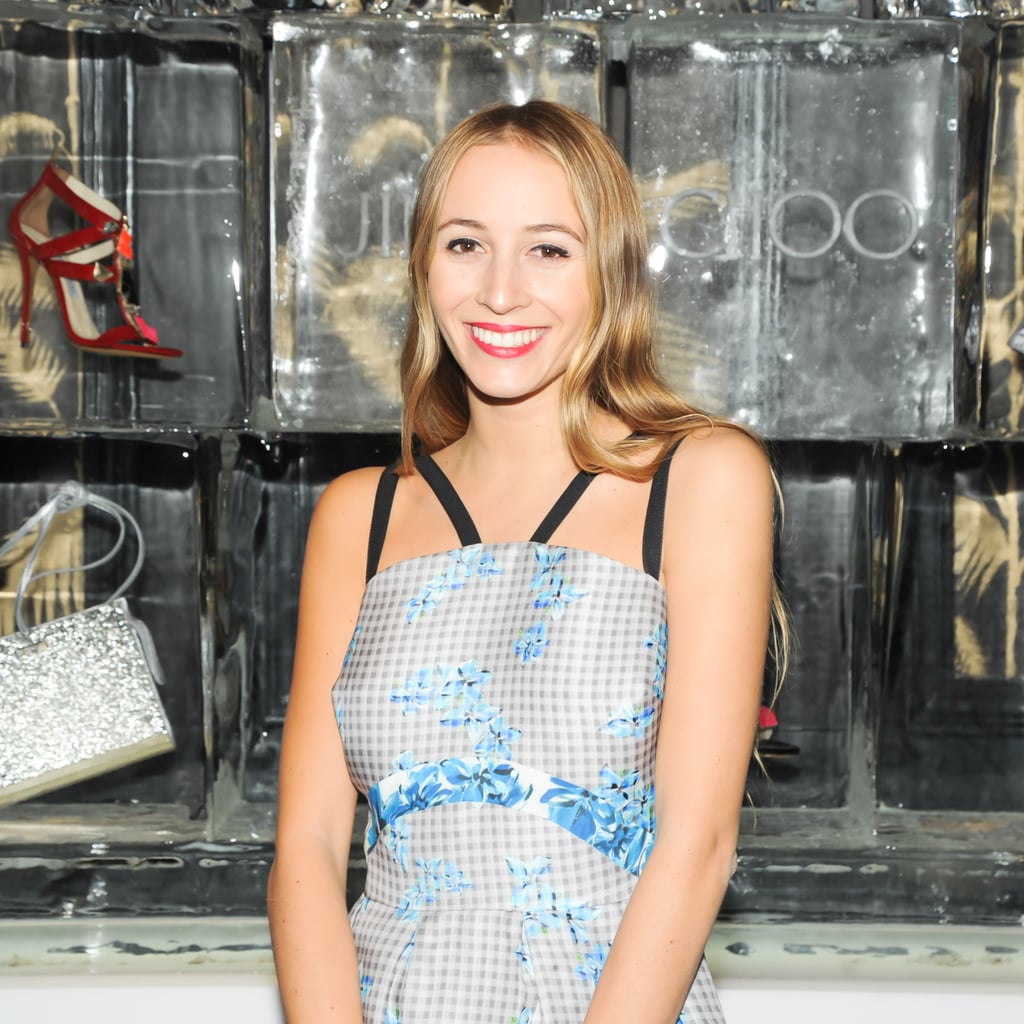 PS: What do you use when you're getting ready?
HVN: I always thought makeup tools were for professionals who knew what they were doing, so I would be scared and just use my fingers and have red [lipstick] all over my hands. Now that I've been able to play with [UBU's] lip brush [Lippety Stick [3] ($6)], I can just layer it on. And their powder brush [Super Softy [4] ($10)] is really big, so you can just sweep all over. Really easy tools can actually make a difference; I would never have thought I'd be a makeup-tool person.
PS: How does your beauty routine change for warm weather?
HVN: After a night out, your skin looks crazy, especially if you wear foundation. In the Summer, I really try to keep my skin fresh. It's better to show your flaws rather than have a melting face. But, I like the swipe of powder, especially the MAC mineral powder because it's natural and full of coverage.
PS: Do you change up your hair for Summer too?
HVN: I don't do much to my hair, but I comb it out with a Tangle Teezer. I'll do a loose braid, but I don't usually like my hair up. Also, being in the sun brightens up my hair. Ocean and sun are really good for my hair — it just goes blonder.
PS: If you have a Sunday afternoon free, what is a beauty treat for you?
HVN: Getting a manicure and pedicure; I feel like it's such a moment to myself. I can't use my phone, so I'm sort of peaceful for half an hour.
PS: Do you have a go-to nail color for this Summer?
HVN: I always do either a red or pale pink. I used to do really crazy nail art, but all of a sudden the classic nail became attractive to me. It matches with everything.
PS: Do you have any tips for taking an Instagram selfie?
HVN: I try not to take things seriously; I'll try to show what I am doing or my friends or for work — I think candid moments are the best.