When the weather outside is frightful, there are few things more comforting than a big mug of hot cocoa with tons of marshmallows on top. I find the smell of hot chocolate alone enough to make me calmer, warmer, and happier, so I set out to find some beauty products that can put a smile on my face no matter how gray and cold it gets outside. I found a ton of chocolaty goodness, and few (sometimes edible) marshmallow things to top them off with. Just click through to get warm and cozy.
Chocolate Truffles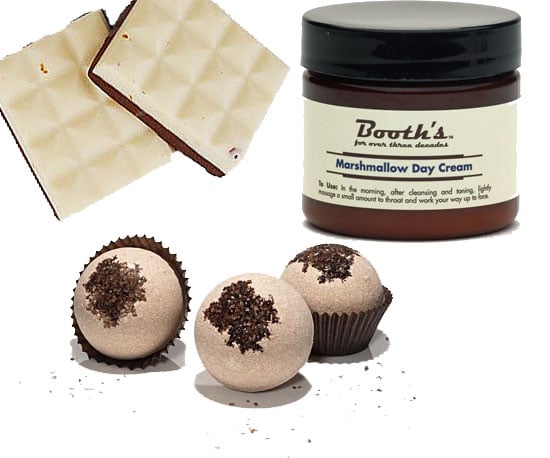 Lush After 8:30 Massage Bar [1]($9), Booth's Marshmallow Day Cream [2] ($15), Carol's Daughter Sugar Coated Sweethoneydip Bath Bomb [3] ($8)
Marshmallow Fluff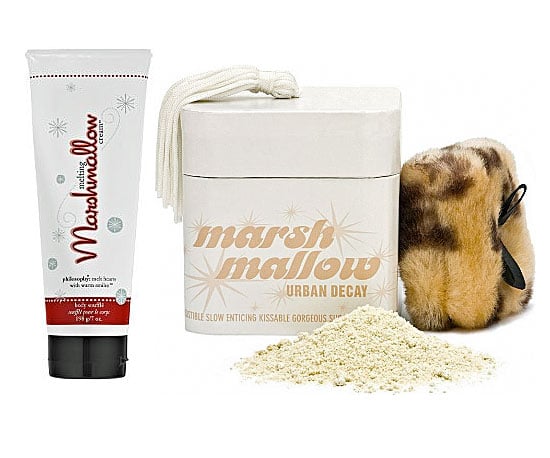 Philosophy Melting Marshmallow Cream [4] ($16), Urban Decay Marshmallow Flavored Body Powder [5] ($26)
Chocolate Mousse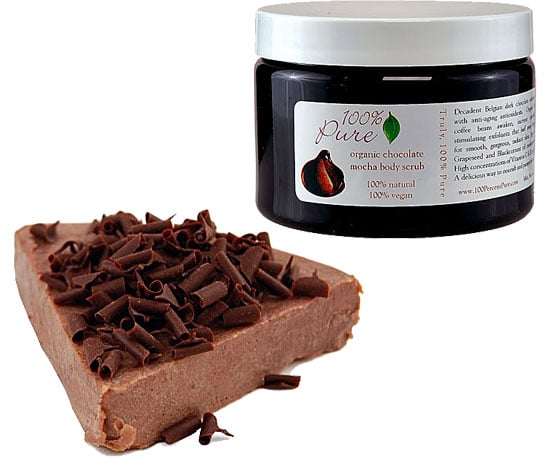 Lush Heavenly Bodies Buttercream [6] ($8), 100 Percent Pure Chocolate Mochabody Scrub [7] ($22)
Chocolate Kisses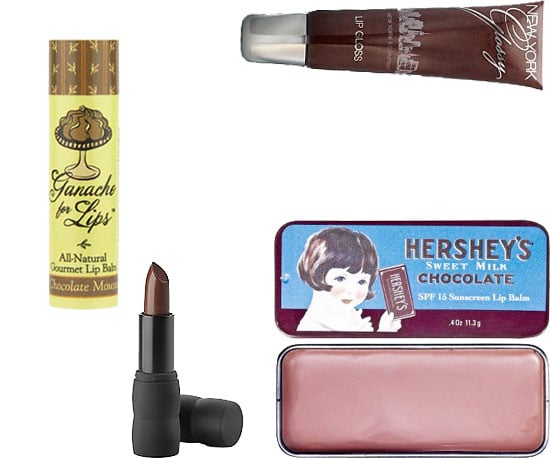 Ganache for Lips Chocolate Mousse Lip Balm [8] ($4), New York Glossies Lip Gloss in Dark Chocolate [9] ($5), On10 Hershey's Lip Balm [10] ($4), Bare Minerals 100 Percent Natural Lip Color in Chocolate Souffle [11] ($15)
Chocolate Cherry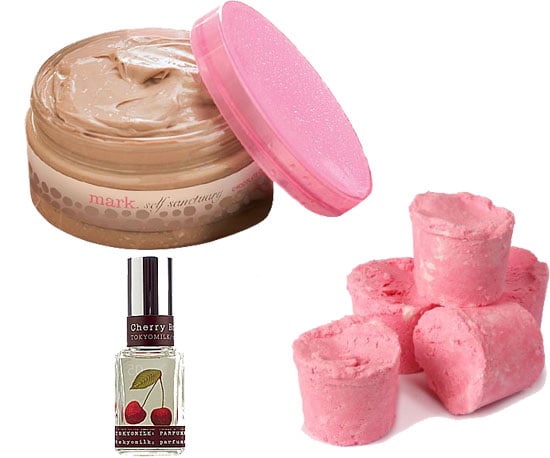 Mark Self Sanctuary Chocolate Orchid Body Butter [12] ($8), Lush MMM Melting Marshmallow Moment Bath Melt [13] ($8), Tokyomilk Chocolate Cherry Bomb Parfum [14]($28)
Dark Chocolate
Butter London 3 Free Nail Lacquer in Tramp Stamp [15] ($14), Philosophy Classic Fudge Cake Shampoo, Shower Gel & Bubble Bath [16] ($16), Demeter Fragrance Library Hershey's Special Dark [17] ($20)
Cocoa With Honey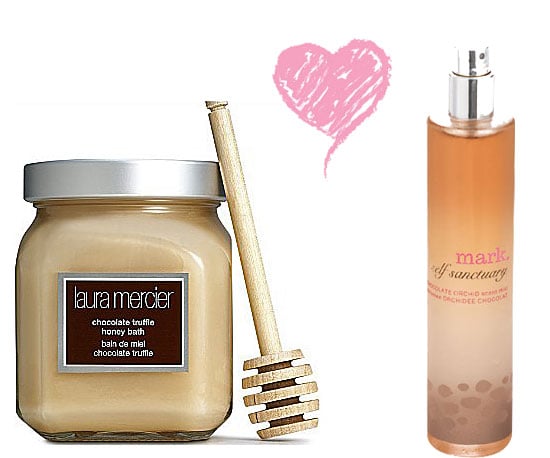 Laura Mercier Chocolate Truffle Honey Bath [18] ($40), Mark Self Sanctuary Chocolate Orchid Scent Mist [19] ($12)
Cocoa Powder
CoverGirl Eye Enhancers in Swiss Chocolate [20]($3), Paul & Joe Eye Color in Bitter Chocolate [21] ($20), Crazylibellule & The Poppies Les Garconnes Josephine Jonquille [22]($18)
Marshmallow in the Middle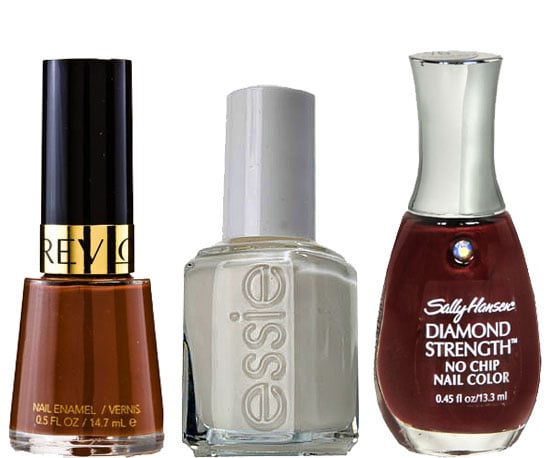 Revlon Nail Enamel in Chocolate Truffle [23] ($5), Essie Nail Polish in Marshmallow [24] ($8), Sally Hansen Diamond Strength No Chip Nail Color in Chocolate [25] ($5)
Sweet Lips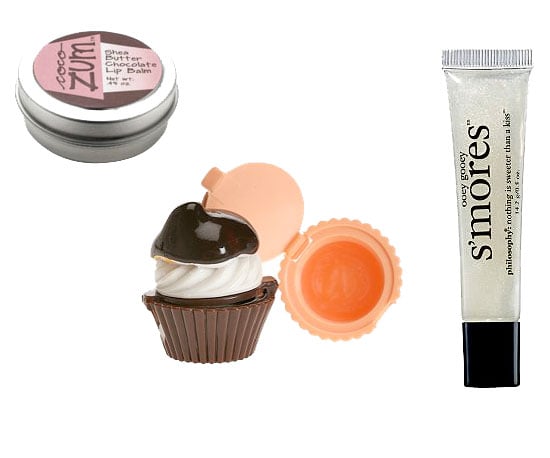 Coco Zkiss Tin by Indigo Wild [26] ($4), Chocolate Cream Puff Cupcake Lip Balm [27]($10), Philosophy S'mores.