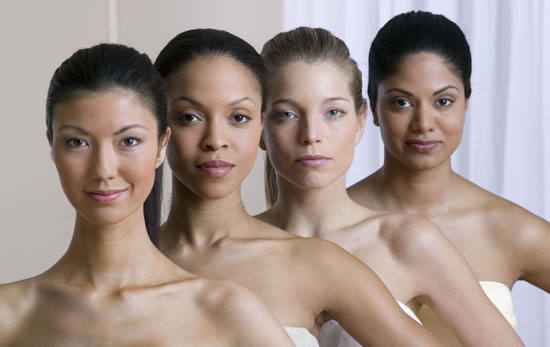 Ubercolorist Johnathan Gale (to stars like
Lady Gaga
and
Diane Keaton
) has given us tips on making
redheads get more vibrant
,
blondes go bolder
, and
dark-haired beauties stand out even more
. And while Johnathan is highly trained at looking at people's skin color to dictate what color he'll choose for his clients, he also relies on another technique to determine the perfect hue. To find out more just keep reading.
"In everybody's eye, there's at least 20 different tones, so there's a skill set that I've honed about looking in their eye," he adds. In order to determine your best shade, hold various swatches in between the eyebrows and the eye. "You'll see instantly what the skin looks like. If you were born to be bright red, or you were born to be ash blond, black-haired, or a dark brunette," he says. It's as easy as that. So if you're in the color aisle at the store and aren't so sure what color to choose in the first place, remember this simple tip from Johnathan.