How to DIY a Gold Leaf Top Coat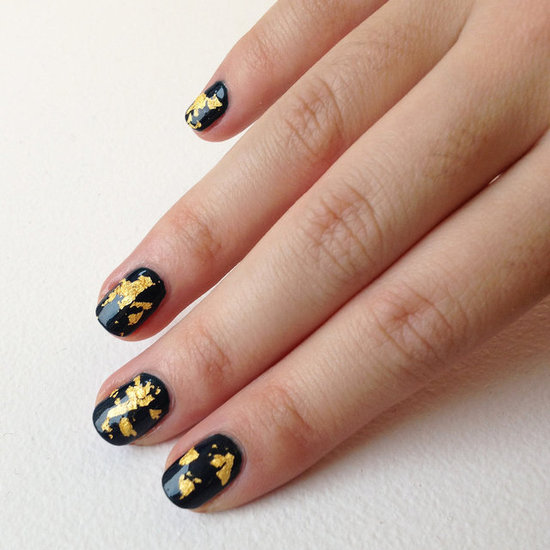 Nothing says holiday beauty like decking yourself out in gold. Instead of going for a metallic gold manicure, though, why not try a gold leaf top coat? Bottles of limited-edition gilded top coats like OPI The Man With the Golden Gun and Rococco Gold Leaf Lacquer will leave your wallet short of almost $50.
You don't have to break the bank to create a similar look at home. Just make a trip to your local arts-and-crafts store, and pick up a packet of gold foil for a major fraction of the cost. Break up the pieces using a bobby pin or the tip of an orange stick on top of a piece of paper. Next, funnel the pieces into your favorite top coat little by little, using the polish brush to push pieces down into the polish. If you don't want to sacrifice a whole bottle of top coat, then simply break off pieces of the gold foil and sandwich them between two layers of top coat like I did for the look above.