How to Do Star Nail Art (Video)
Starburst Nail Art That's Easy to Do!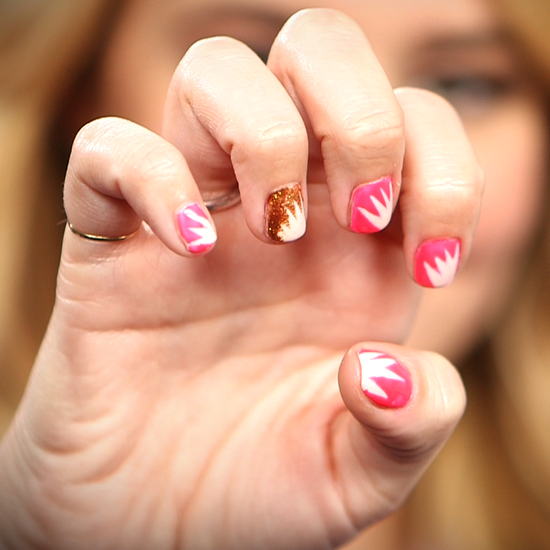 For anyone who's thought, "Nail art? There's no way I could do that myself," you might want to think again. This brilliant starburst technique just requires scissors, tape, and some strategic painting. And once finished, you'll be impressed with the intricate, artistic geometric pattern that results. The best part? It only looks complicated. On Kirbie: Greylin top.