How to Fix Bad Highlights
Badly Botched Highlights? Here's How to Fix Them
Like us on Facebook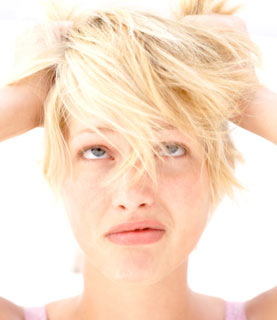 We've all been there before: going the DIY route with highlights, only to be faced with a head of scary streaks. But

colorist

Kelly Van Gogh, who has worked with A-listers like Cindy Crawford, says there's a fairly easy fix.

"Get an allover semi-permanent color that's two shades lighter than what you are naturally," Van Gogh says. "Apply it over the botched highlights to tone." If your highlights are too brassy, choose a semipermanent tone with a violet or blue base (look for "cool" instead of "warm" on the box description). Of course, Van Gogh adds, some things are best left to the pros. "For major color changes or full-head highlights, go to a color specialist in a professional salon," she recommends.