I often feel that it's Beyoncé's world (one run by girls, of course), and we're just living in it. When she performed an epic set at the 2014 MTV VMAs [1], some of my friends were moved . . . to tears. A few claimed to be sobbing. One obsessed pal gushed, "I actually don't think I know how to live life post this performance. Every millisecond of this is perfection." Another replied, "THE FEELINGS. Pillow so wet." These are real people — and they are devoted to their queen. Now that Beyoncé will be headlining the Super Bowl, our fandom is stirred back up.
In the beauty world, we're also always looking to Beyoncé for inspiration — be it impeccable skin, soft and shimmery eye shadow, or glossy beach waves. She nails it every time, and we do mean that literally, thanks to her ever-cosmopolitan manicures. Since we can't all wake up like that, I'm breaking down 10 steps you can take to achieve her effortlessly glam style. Read on and get inspired to look like a grown woman!
Source: Getty [2]
Metallic Eye Makeup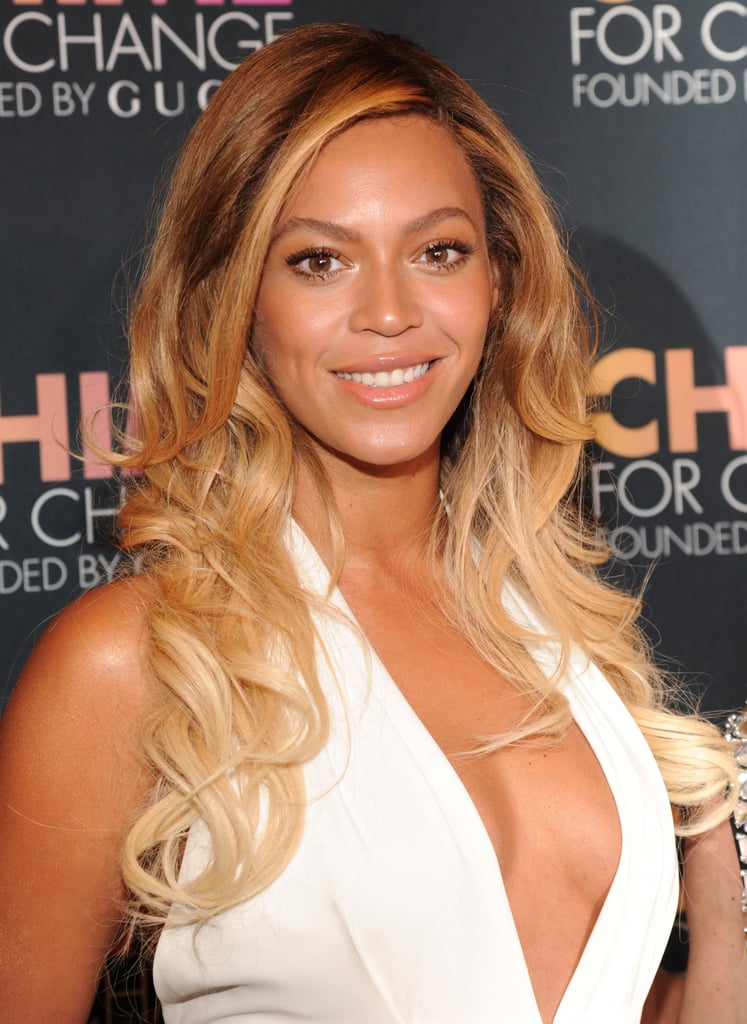 Part of looking perfect is having a chic, signature eye makeup palette. Obviously Beyoncé's choice style is a medley of bronze shades that flatter every skin tone, but on her, the shimmery neutrals seem goddess-like. To get the Bey glimmer, accent the inner corners of your eyes with a light gold (instead of white) to make them pop in a subtle way.
Fresh Skin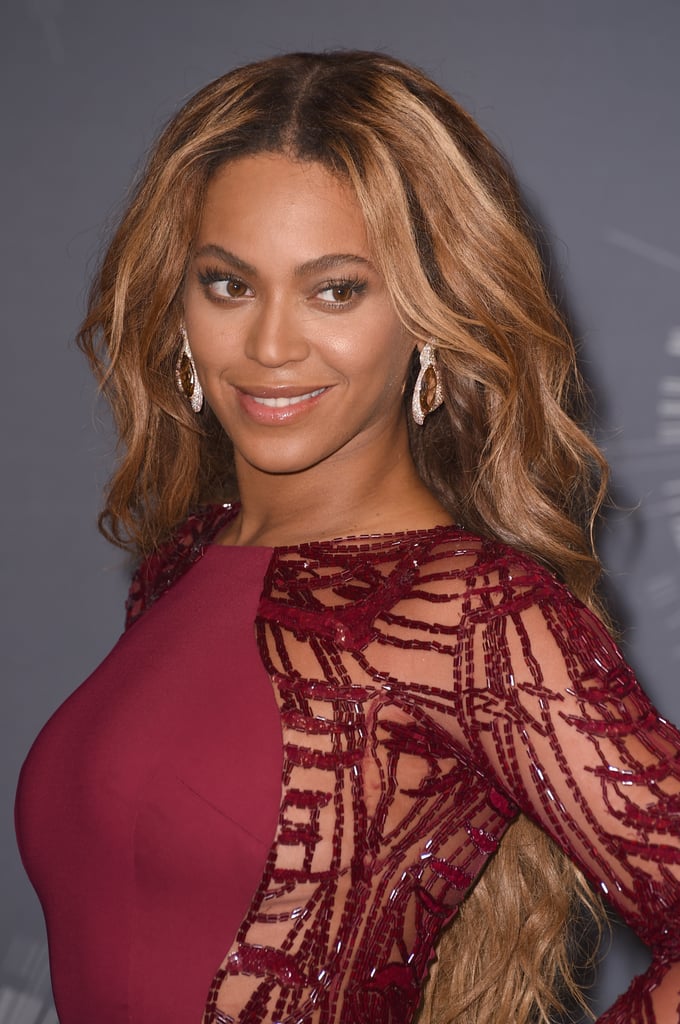 To take as many selfies as Beyoncé does on Instagram, you've got to have clear, bright skin. Luckily, it looks like the singer is never going to age. Her dewy complexion is what estheticians' dreams are made of. Keep acne at bay (like Bey!) by following these 21 blemish-busting tips [3].
Beach Waves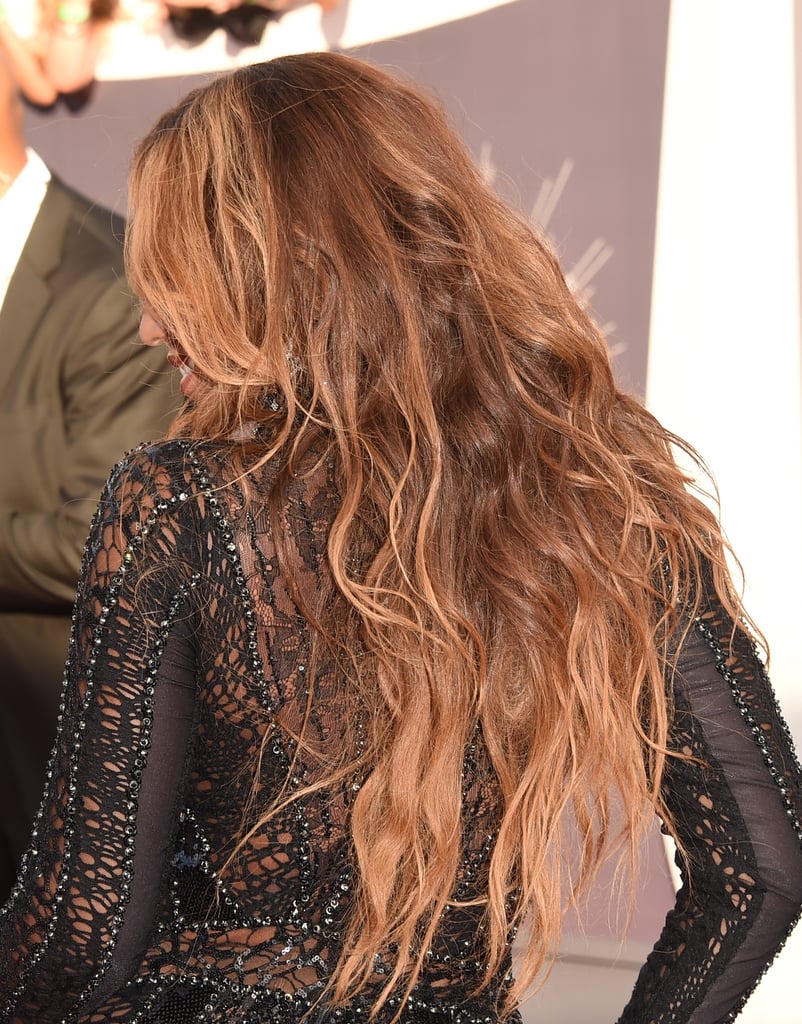 While we're not actually sure what Beyoncé's natural hair looks like (though we have theories that her lob from the Grammys is it [4]), she styles her wigs in the most enviable of fashions. Specifically, her golden-tinted beach waves make us want to sit by the ocean with lemon juice in our hair. Or you could just invest in a texture-enhancing sea salt spray [5].
Groomed Eyebrows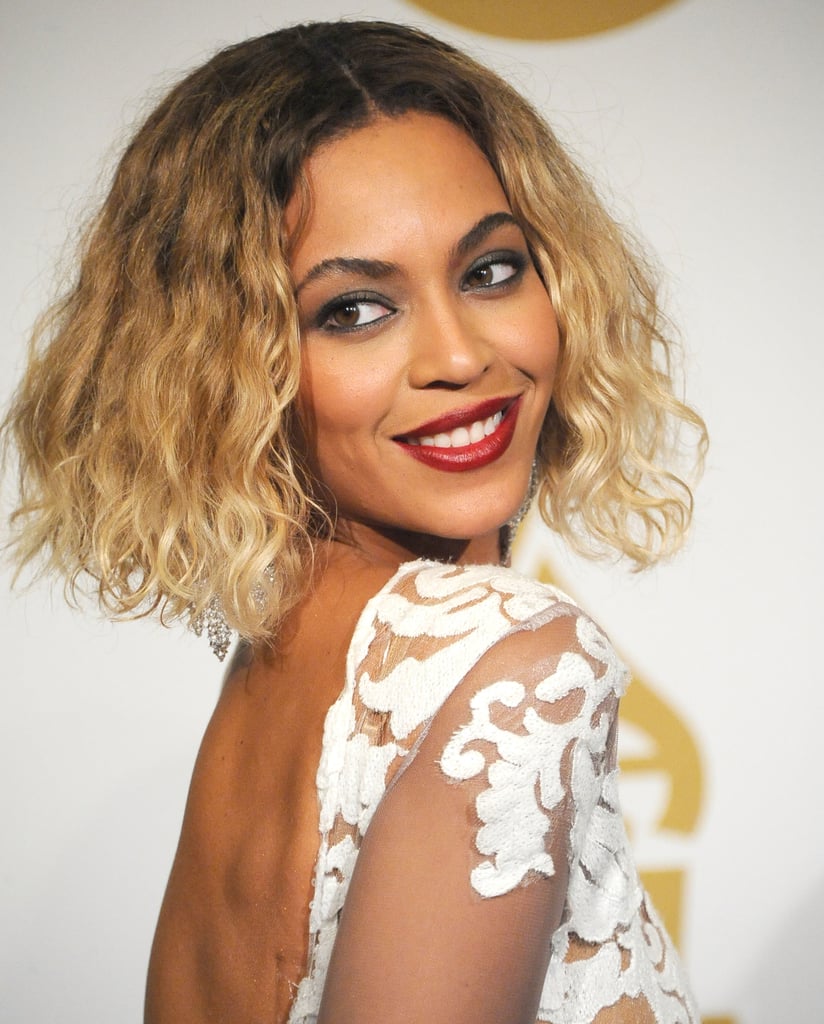 The songstress proves you don't need to overdo your brows to "do" your brows. Yes, she brushes them up and fills them in, but her arches never look too bold or too sparse. They're . . . just right. Need help filling in yours? We have answers [6].
Classy, Cosmopolitan Nail Art
A Harajuku girl Beyoncé is not, yet she still manages to rock nail art fit for a grown woman. Expect red carpet-appropriate manicures [7] that still makes a statement on the mani cam, like this queen-inspired gilded look (perhaps a nod to her nickname). Try your hand at this sophisticated nail art DIY [8].
When You Go Big, Go Glam
Part of being Hollywood royalty is knowing how to amp up the drama for an event without seeming like a showgirl. Somehow Beyoncé can rock a sequined ensemble and disco-ready smoky eyes — and still appear modern. Here, she shows us how to do it by balancing the rest of her style with loose curls, matte skin, and a nude lip. You know the drill: allow one jaw-dropping part of your look to take center stage while keeping the rest minimal. This never fails.
Body Care Is a Must
Seriously, who can wear a booty-baring leotard night after night and look like that? Beyoncé understands the importance of skin care — and that extends past your face. To get a cleavage or derrière as smooth as Bey's, follow our ultimate body care guide [9].
Dare to Be Bold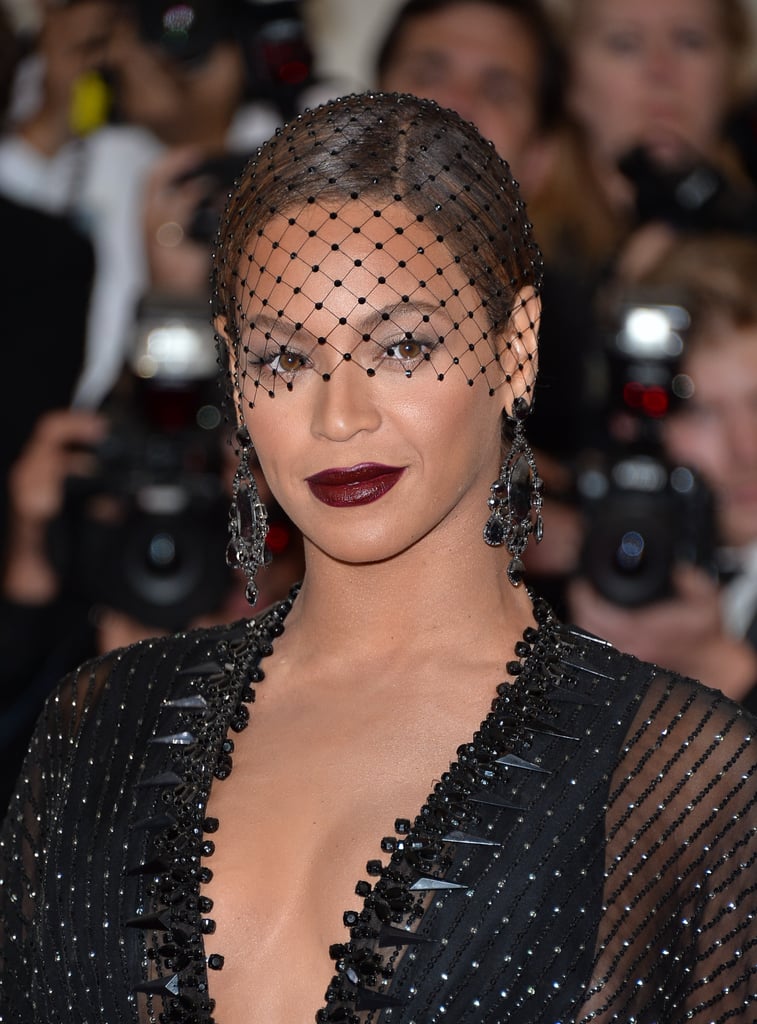 When you do take a red carpet risk, make sure it's going to get you on a best-dressed list (or at least get a lot of "likes" from your Instagram friends). At the 2014 Met Gala, Beyoncé managed to make a vampy veil and dark-wine lip still look pretty. Her secret? Going light on her eyes and keeping her hair slicked back so that the accessories and color could stand out. Again, she just does not overdo it.
Be en Vogue on Vacation
With a daughter like Blue Ivy and a husband like Jay Z, who wouldn't want to get dolled up for even the laziest vacations? Here, Beyoncé proves that a head halo and fierce red lip can bring beach chic to a new level! To ensure you look pulled together when you travel, read up on these beauty secrets from flight attendants for flying on planes. [10]
Go Makeup-Free
It was Beyoncé who started the makeup-free movement [11] and viral #IWokeUpLikeThis hashtag (such a trendsetter!). Part of what makes her so darn beautiful is that she feels confident enough to let her natural features shine. So take notes and lay off the foundation. In the words of the Queen: "My biggest thing is to teach not to focus on the aesthetic. It's really about who you are, and the human being, that makes you beautiful."