Olivia Palermo is a bona fide style star with a polished beauty look that puts her at the top of our inspiration list. Whether she is on a red carpet or just snapping an Instagram photo, Olivia's signature beauty look is glamorous without ever appearing over the top.
It's not just that Olivia has great hair and makeup, it's also that she's a beauty trendsetter who was one of the first A-listers to sport a lob haircut [1]. So if you're looking for someone to help you stay ahead of the curve, Olivia is your girl. If you still don't believe us, scroll through to see the beauty secrets you can use to steal her crave-worthy beauty style.
Perfectly Pink Cheeks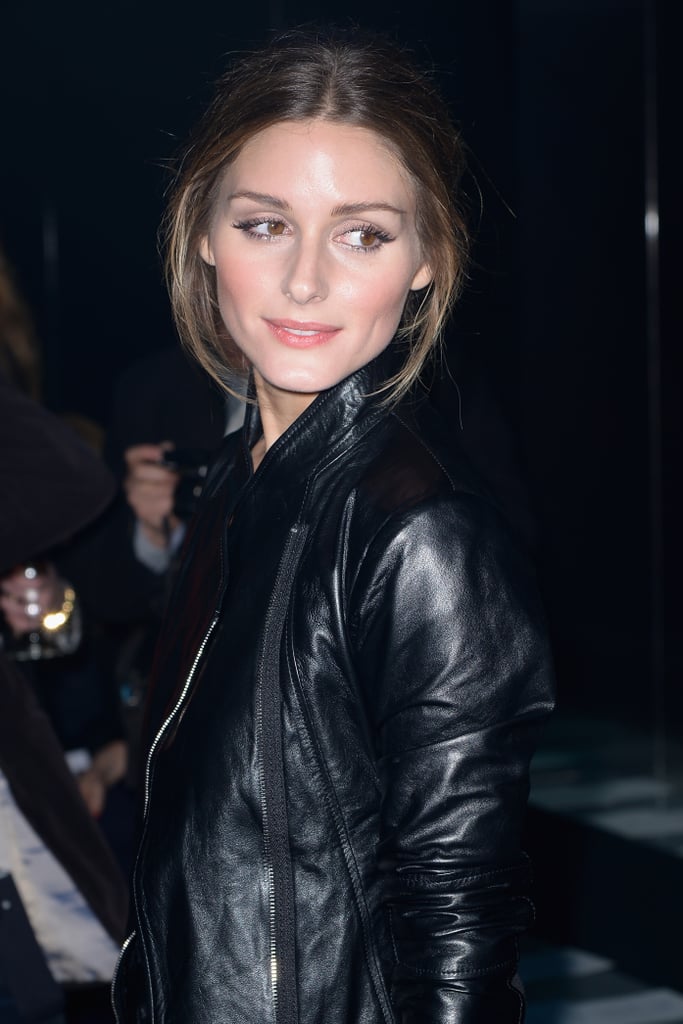 The soon-to-be blushing bride has rocked a perfectly rosy cheek since she first stepped on screen for MTV's The City. The secret to re-creating her soft and romantic glow? Apply a cream blush [2] on the apples of the cheeks, and blend it up toward your temples.
Fresh, Dewy Skin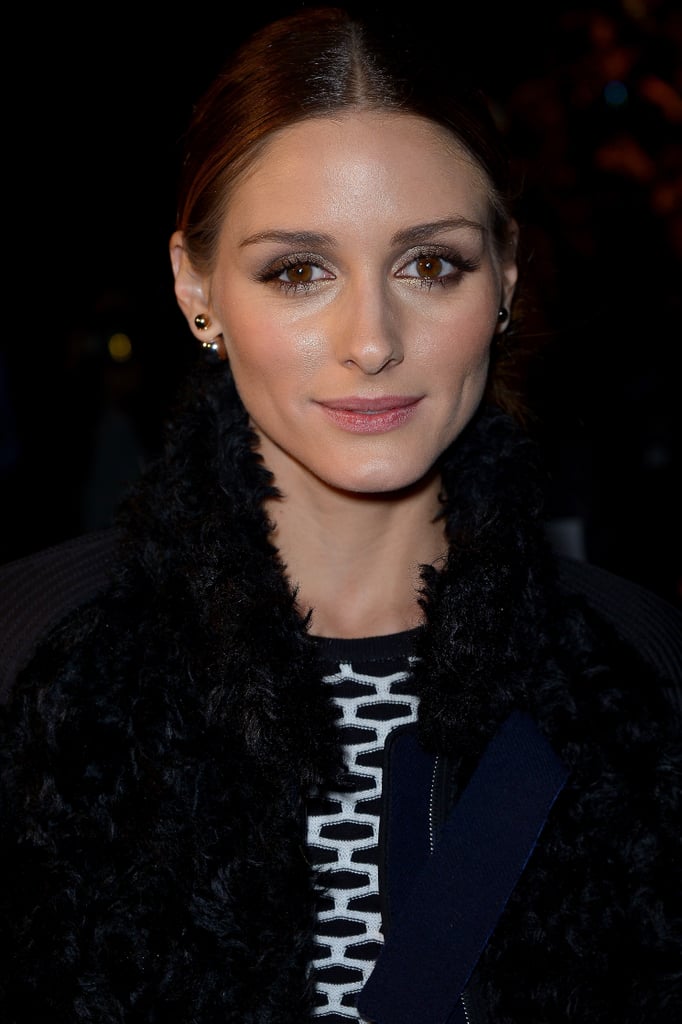 Constant jet-setting can wreak havoc on your skin, but Olivia doesn't let her frequent travel dry her out. No matter where she's photographed, she always looks dewy and refreshed. While packing moisturizer is a tried-and-true solution to keeping your skin hydrated, there's one extra secret to dewy skin that might surprise you: highlighter. Before you head out to your next big event, swipe a pearly highlighter along the tops of your cheeks, or mix it in a bit with your foundation for an overall glow. This simple trick will have you camera-ready in a flash.
Candlelit Eyes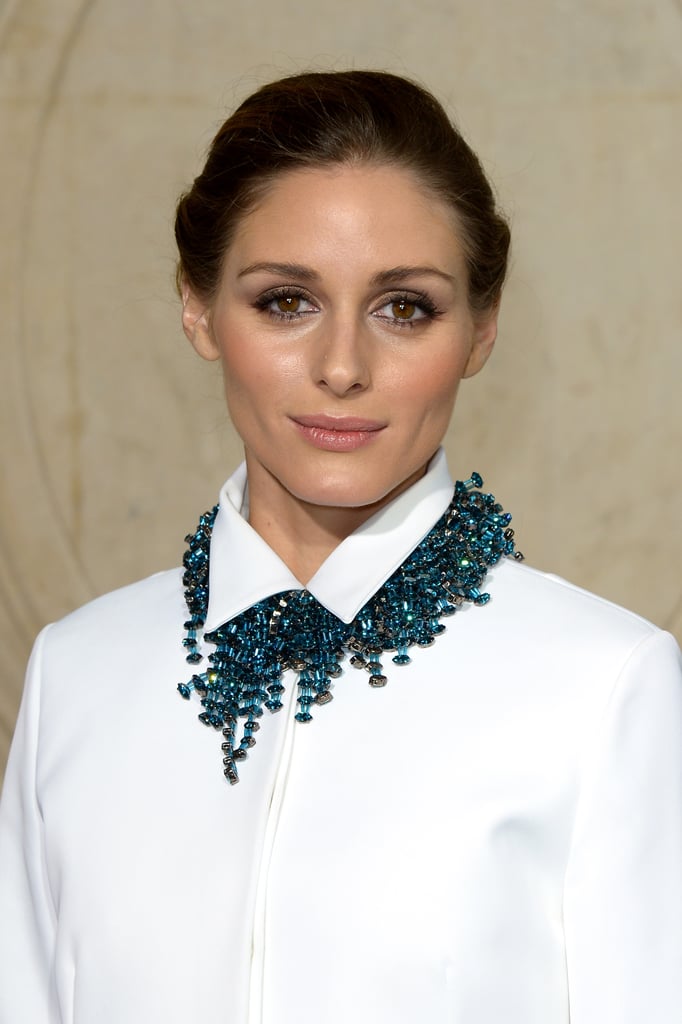 Though Olivia's beauty look is decidedly understated, she isn't afraid to go for a little drama with her eye makeup. To get her come-hither look, create a smoky eye and then use a light shimmering shadow to highlight under your eyebrow arch, at the inner corners of your eye, and beneath your bottom-rim eyeliner.
Soft Curls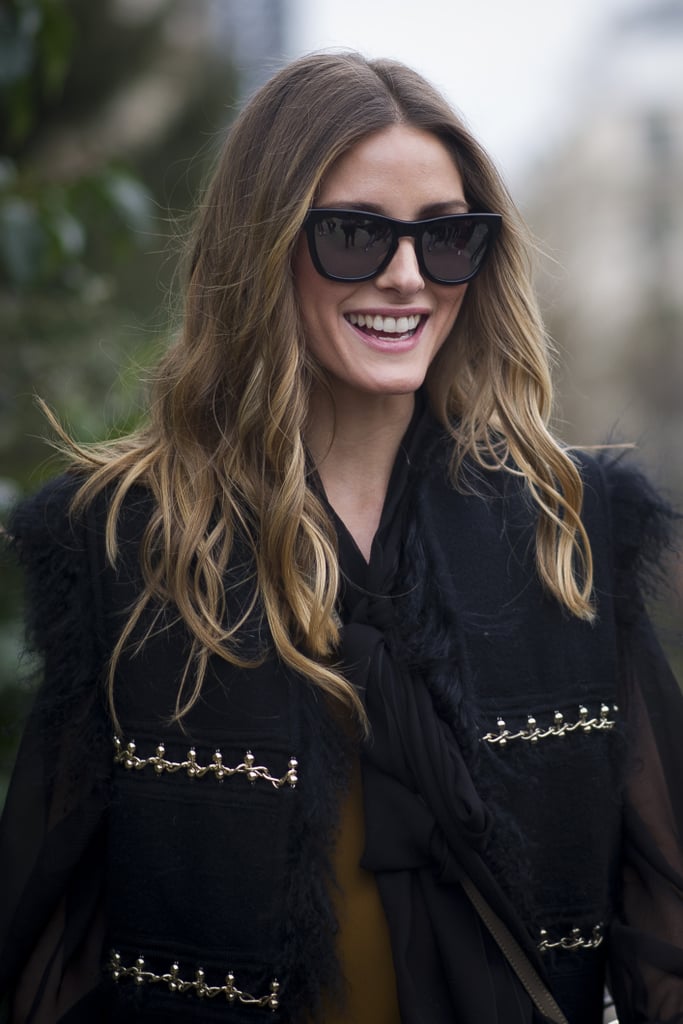 Even on low-key days, Olivia is a master of putting together a polished beauty look. Her chic curls are loose and never come off as overly bouncy. To copy Olivia's simple style, use a clampless curling wand [3]. Point it downward at a vertical angle, and wrap your hair around it going away from your face. Once the curl is done, pull the hot, heated hair down to loosen the curl even more. This creates those polished beach waves. Release, repeat, and finish with hairspray.
Brushed-Up Brows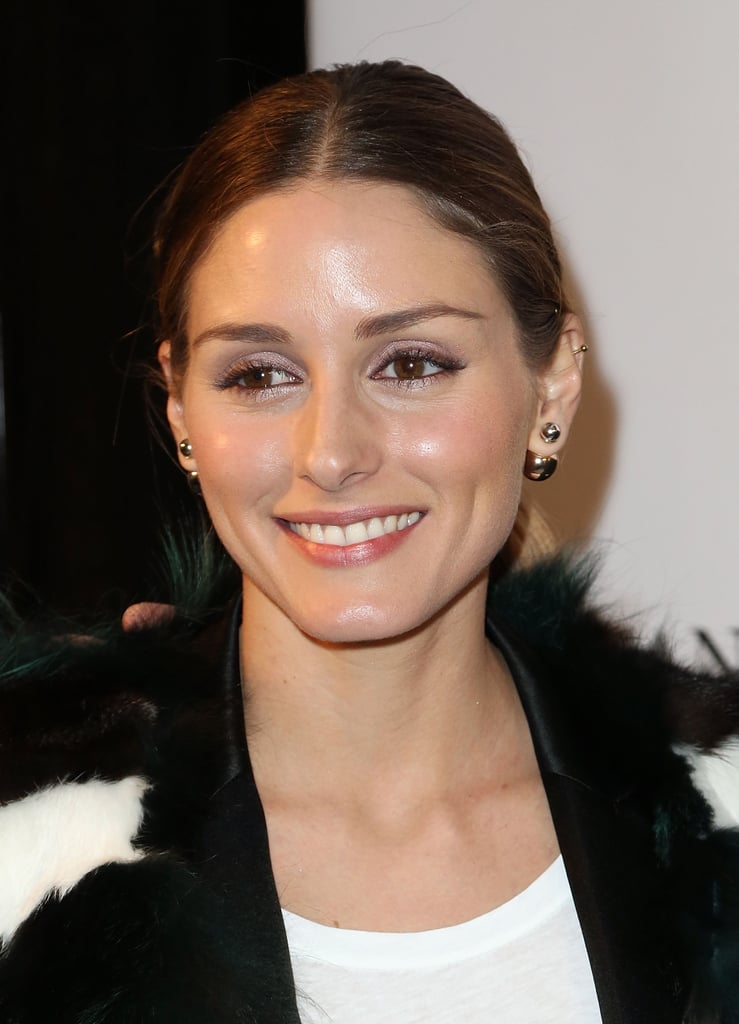 Though Olivia doesn't have thick, Cara Delevingne-esque eyebrows [4], she rocks a bold brow in her own way. Olivia has mastered the brushed-up style that makes arches stand out. Copy her look by using a clear eyebrow gel or wax and a brush to comb your strands up and slightly over at the ends.
Sleek Blowout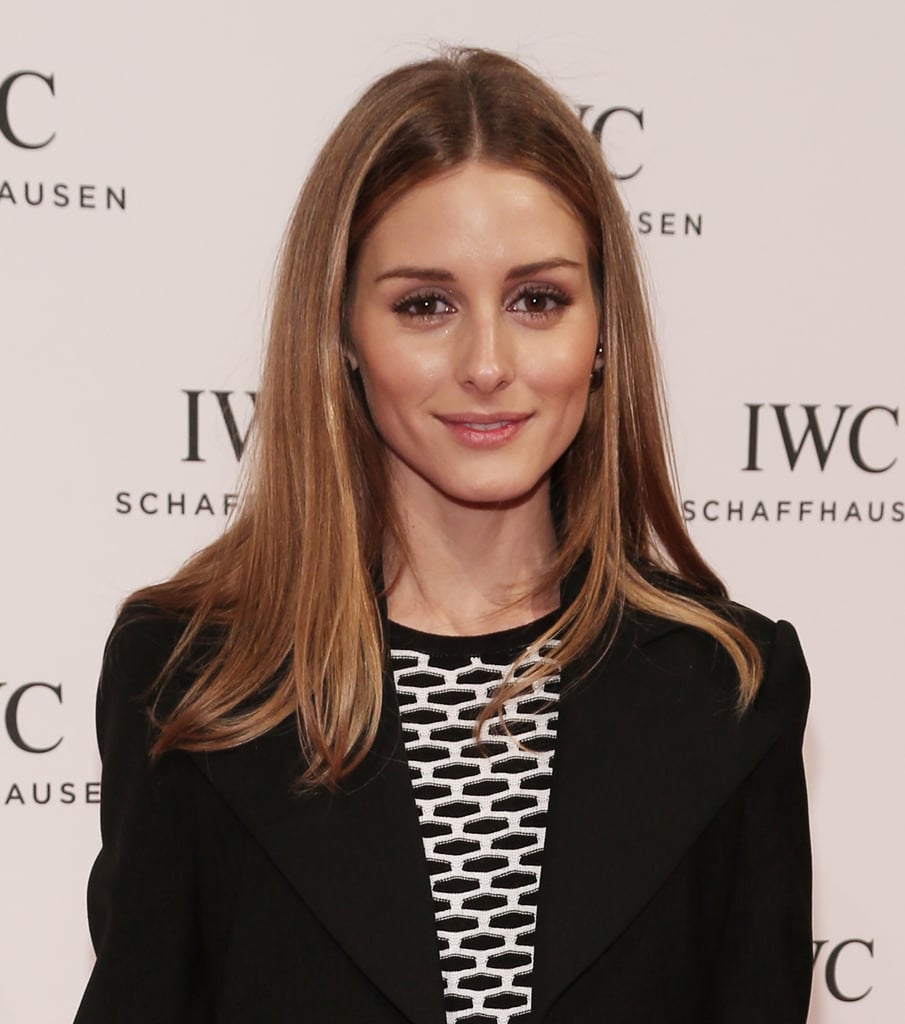 On the blowout perfection scale from 0 to Kate Middleton, Olivia is right up there with our favorite British royal. While Olivia's take on the style may have less bounce than Kate's regal blowout [5], her sleek and sexy look is one that any real girl can re-create at home. Try Olivia's glossy take on the blowout by using a shine serum on damp hair [6], then blow-dry small sections of hair using a round brush. Run over everything with a flat iron, and add a dab more serum to the ends.
Golden Tan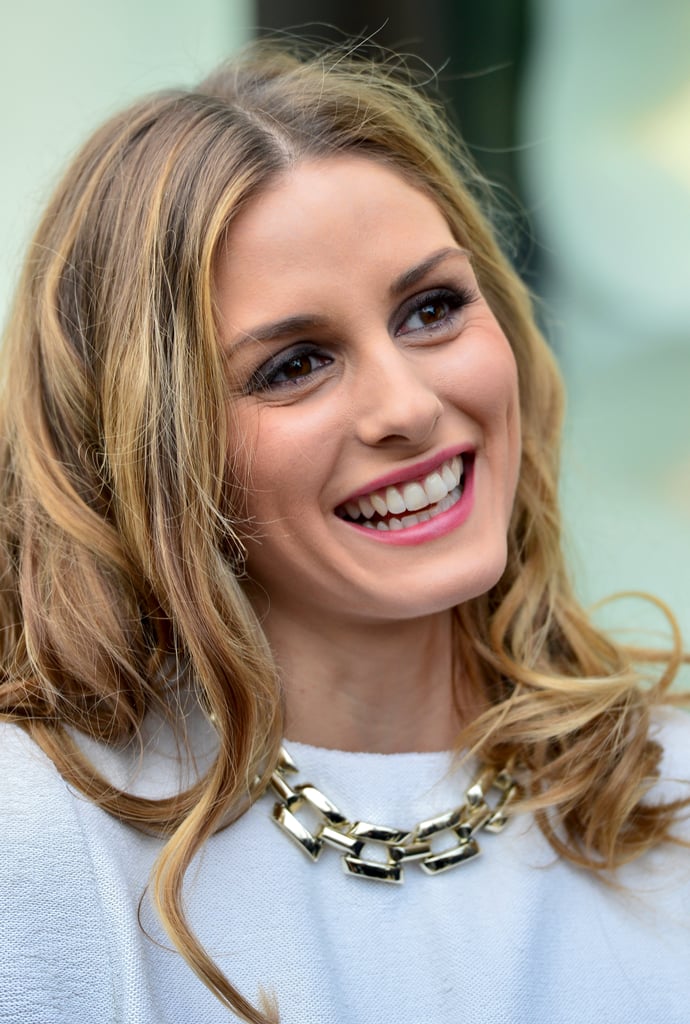 Did Olivia just come from St.-Tropez? That's the question we're always asking ourselves when we see her perfect golden tan. While she is definitely too busy to spend much time at the beach, she knows how to fake a healthy glow. To replicate Olivia's look, try a face self-tanner like this new serum from Tarte [7], then take a big, fluffy brush to dust your favorite bronzer [8] in the hollows of your cheeks, along your jawline, and across your forehead. Get ready for the barrage of people asking if you're just back from the Riviera.