We're going to let you in on a big Hollywood hair secret — extensions. Oh, you love Lea Michele [1]'s thick, luscious locks? They're clip-in extensions. Wish you could swing your strands à la Beyoncé? It's a sew-in weave [2]. We don't mean to give it all away, but it's time someone told the truth! We understand the need for all the smoke and mirrors. If we had to do two-a-day shows or red carpet appearances, we'd want a little hair help, too. But you don't need a team of celebrity hairstylists to get a long, full mane. You can get Katy Perry [3]'s phony-pony style at home. And we promise it won't look superfake if you follow these tips. Warning: the secret will be out once you're back to your short hairdo tomorrow.
Phony Ponytail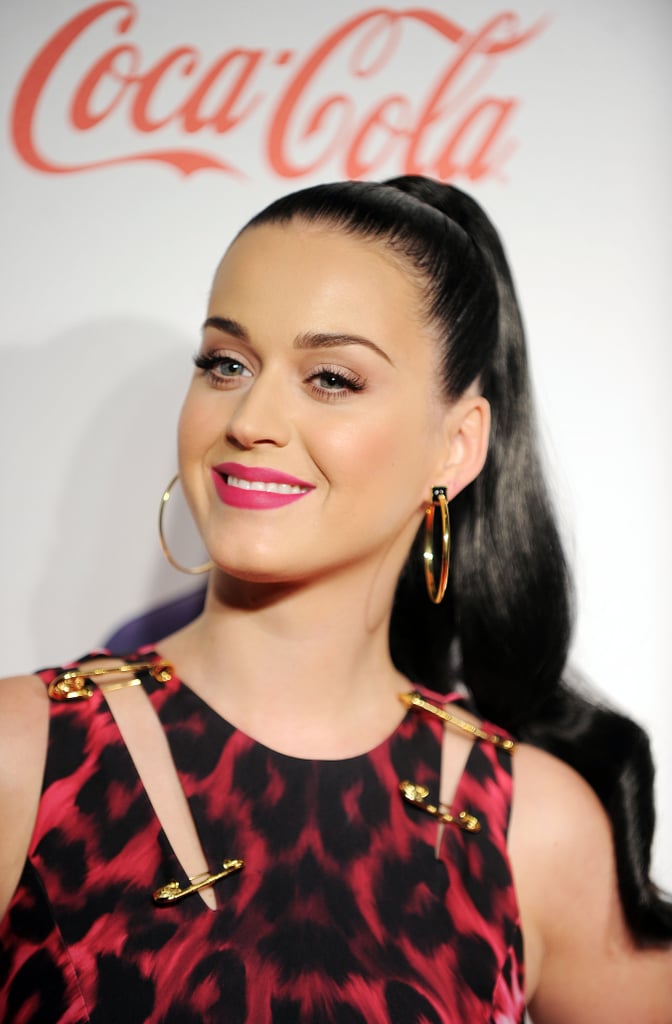 Oh, the phony pony! It's just one way for short-haired ladies to fake that I Dream of Jeannie style. These clip-in extensions [4] ($59) are best disguised by wrapping another piece of hair around the elastic or using a decorative ponytail holder (yep, we're taking it back to the scrunchie days).
Clip-on Bangs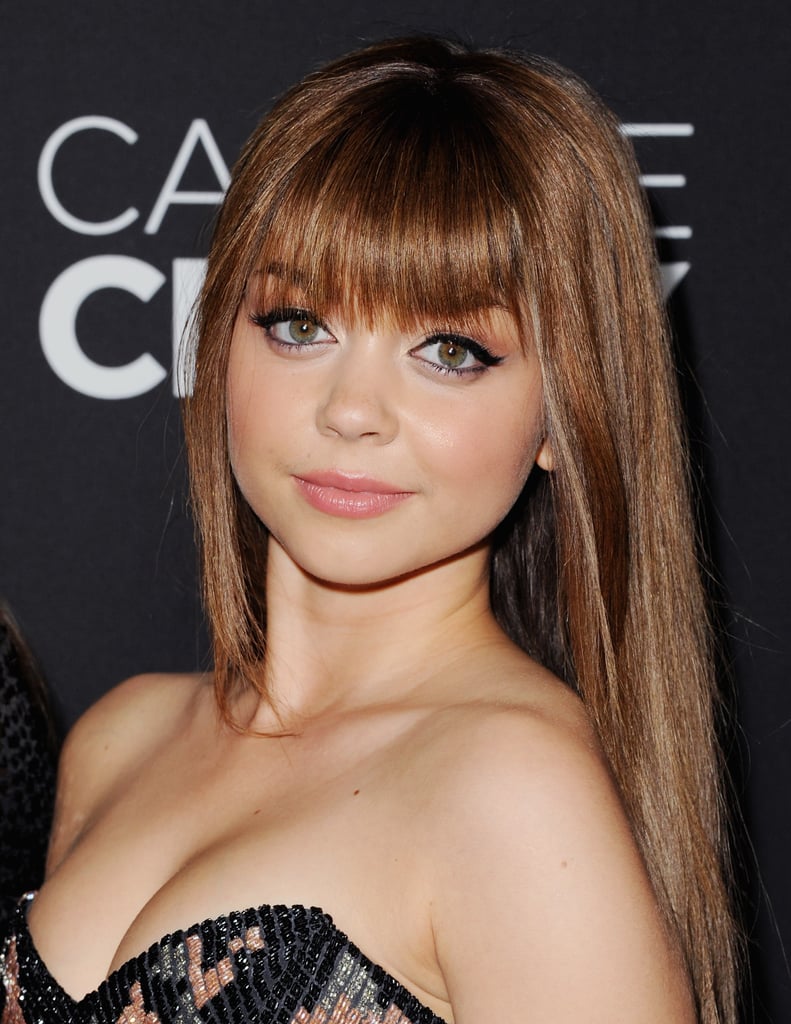 Bangs: everyone's tried them at least once (and failed at least once). Save yourself from the annoying fringe grow-out stage with falsies. When you first snap in your clip-on bangs [5] ($29), it may seem superobvious. But just like fake eyelashes you have to customize them for your face. Feel free to use scissors to thin them out, shorten them, and create a shape that fits you!
Wigs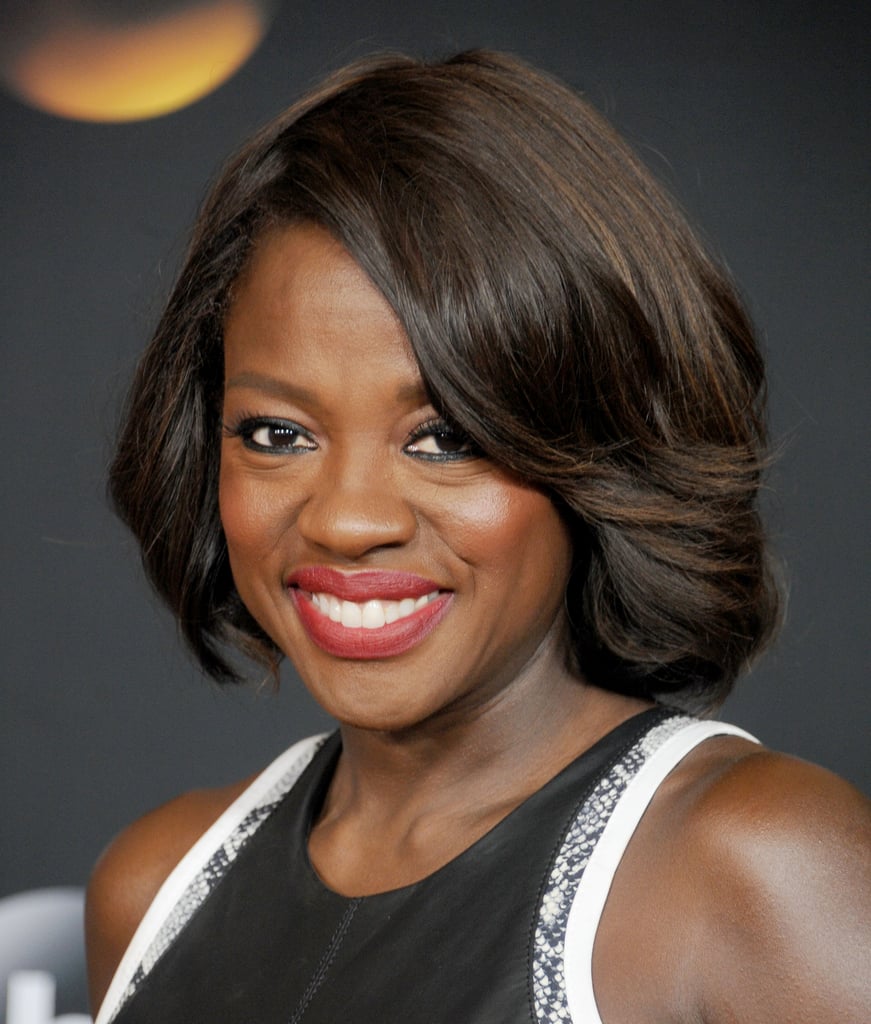 Putting on a wig is definitely the quickest way to become a different person (and we're not just talking about on Halloween [6]). For example, Viola Davis often hides her short natural crop under a customized hairpiece. It's also a great way to try the latest hair color trends. Want Nicole Richie [7]'s purple hair? We'd choose a temporary lavender wig over bleach any day.
Clip-in Extensions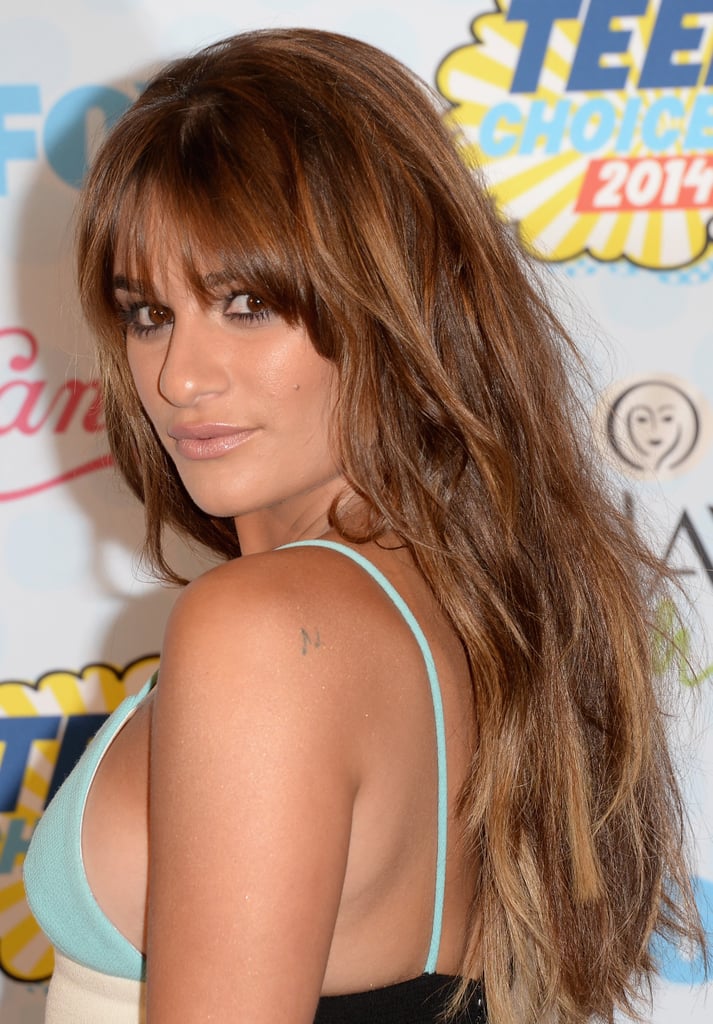 Ever look at the extralong, ultrathick locks on the red carpet and wonder how it's done? It's all an optical illusion. You can get circle extensions [8] ($99) or clip-in versions to add length and thickness in a snap. These added locks are also a great foundation for updos if you want your hair to appear fuller. Now, you know how the stars "grow" waist-length hair practically overnight.
Braids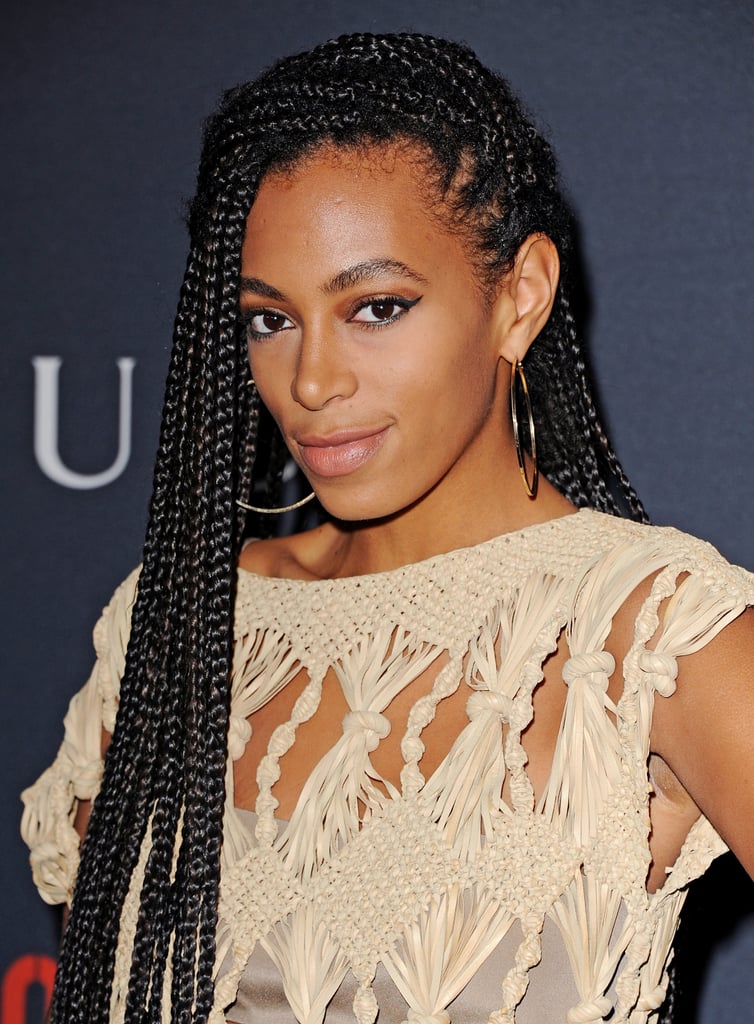 Marley twists, box braids, and Senegalese twists all fall into the I-don't-have-time-to-touch-my-hair category. Every Summer during vacation season, you can spot celebrities like Solange Knowles rocking these extralong plaits. These synthetic styles are easy to manage on vacation when there is chlorine and saltwater involved. Your postbeach hair routine only requires a simple rinse and repeat.
Sock Bun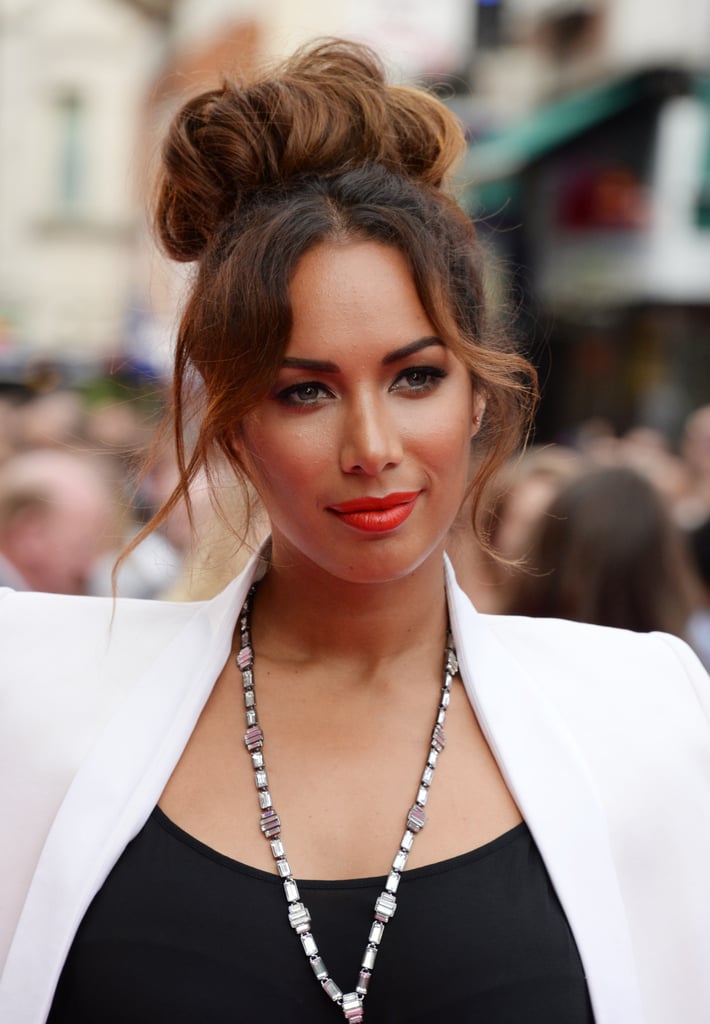 Not everyone has the thick, luscious locks needed to create the perfect topknot. That's where the bun shaper [9] ($6) comes in handy. Celebrity hairstylists use these "rats" to fill oversize buns on the red carpet. Just slip your ponytail through, cover the foam with your hair, and secure with a rubber band and bobby pins. You can also do the budget version by cutting the toes from an old tube sock and rolling it up into a similar doughnut shape.
Sew-in Weave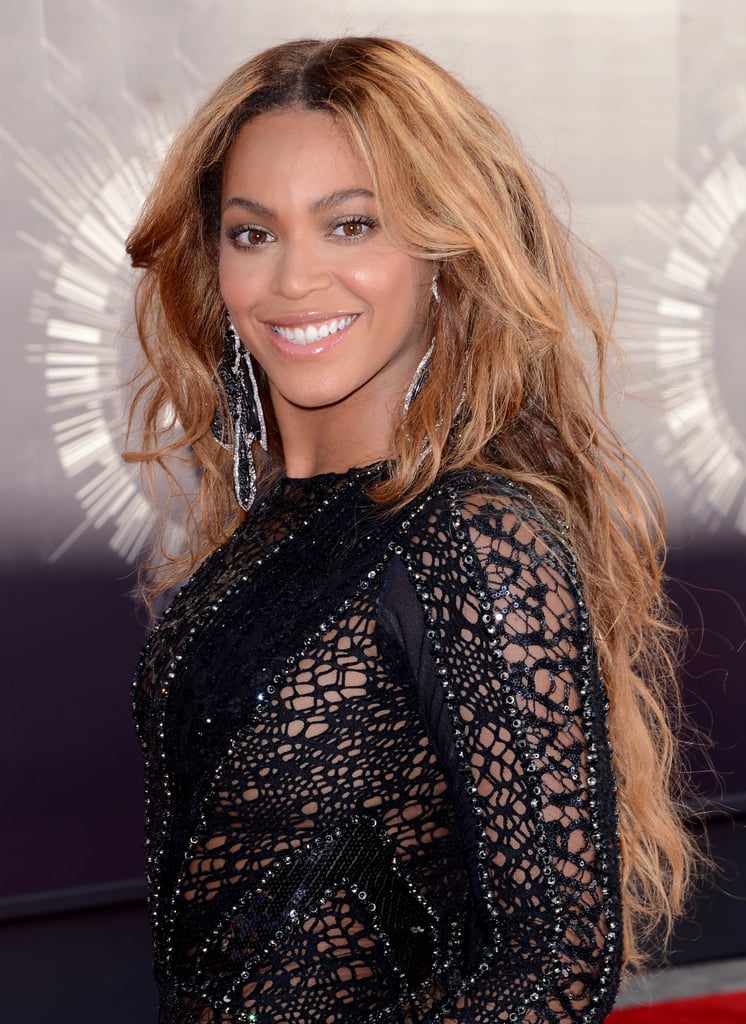 If you want to get your Beyoncé hair flip on [10], then it's time to make an appointment with a professional. This is the most secure way to wear extensions. The majority of hair is braided into cornrows, then the fake hair is sewn onto the plaits. Just make sure to splurge on human hair, so that you can wash, flat iron, and whip your hair without the itch.