How to Wear Metallic Eye Shadow Like Charlize Theron
How to Wear Metallic Eye Makeup Like Charlize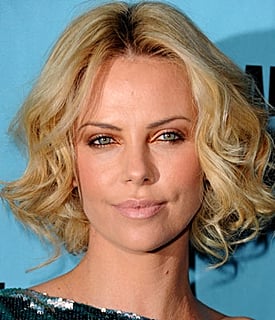 Charlize Theron is into metal — for makeup, at least. At the American Cinematheque Annual Gala, she sported a gorgeous bronze eye shadow look. Metallic shadow can be subtle and flattering on everyone, but people are often confused about how to wear it. Charlize nailed the look, and it's easy to pull it off like her if you keep a few things in mind. To find out how, just keep reading.
Metallic shadow will light up your face and give you plenty of sparkle, so keep the rest of your makeup low-key.
Nude, matte lipstick is a classic complement to a sparkly eye and will keep your look from getting overstated.
Waterline the rims of your lids with waterproof black before you sweep on your shadow. This will define your eyes without making them look heavily made up.
Choose a metal that accentuates your undertones. If you have a warm skin tone, golds and bronzes will look amazing on you, while cool undertones look lovely with gunmetal or shiny slate blue. Silver is a neutral color that looks good on everyone.
If you want to make the look more wearable for daytime, use a shadow shade that's lighter or about the same depth as your skin tone. Skin-toned shadows can carry all the metallic glamour of darker shades without overemphasizing your lids.