How Will You Make Your Hair Color Shimmer?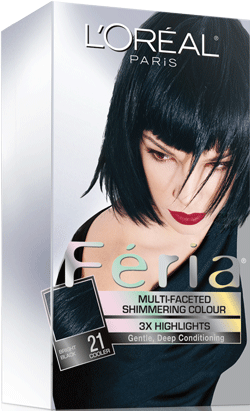 What hair color makes you shimmer on the outside and sparkle on the inside . . . not sure? Lucky for your mop, L'Oreal Feria® is available in 37 colors and is here to help you find your inner shimmer!
Feria® is so multifaceted that it makes every strand shimmer with 3X the highlights. What's more, Feria®'s new built-in Silk & Shimmer Conditioning Technology won't damage your hair. Plus, your plain mane will get a color boost and a fabulous nickname.