We finally know why Iggy Azalea was spotted rocking crimps and fluorescent eye shadow with Britney Spears [1] last month. Their new single, "Pretty Girls," [2] has finally hit YouTube, but we still have to wait to see the full-length video. From what we can see, the '80s throwback theme is like a Saved by the Bell flashback. It's obvious Iggy knows just as much about beauty as she does about creating dance hits. We love her best when she's setting off her alabaster complexion with inky cat eyeliner, a bold lipstick, and a bright blond hairstyle. Keep reading to see more of her best looks!
April 2015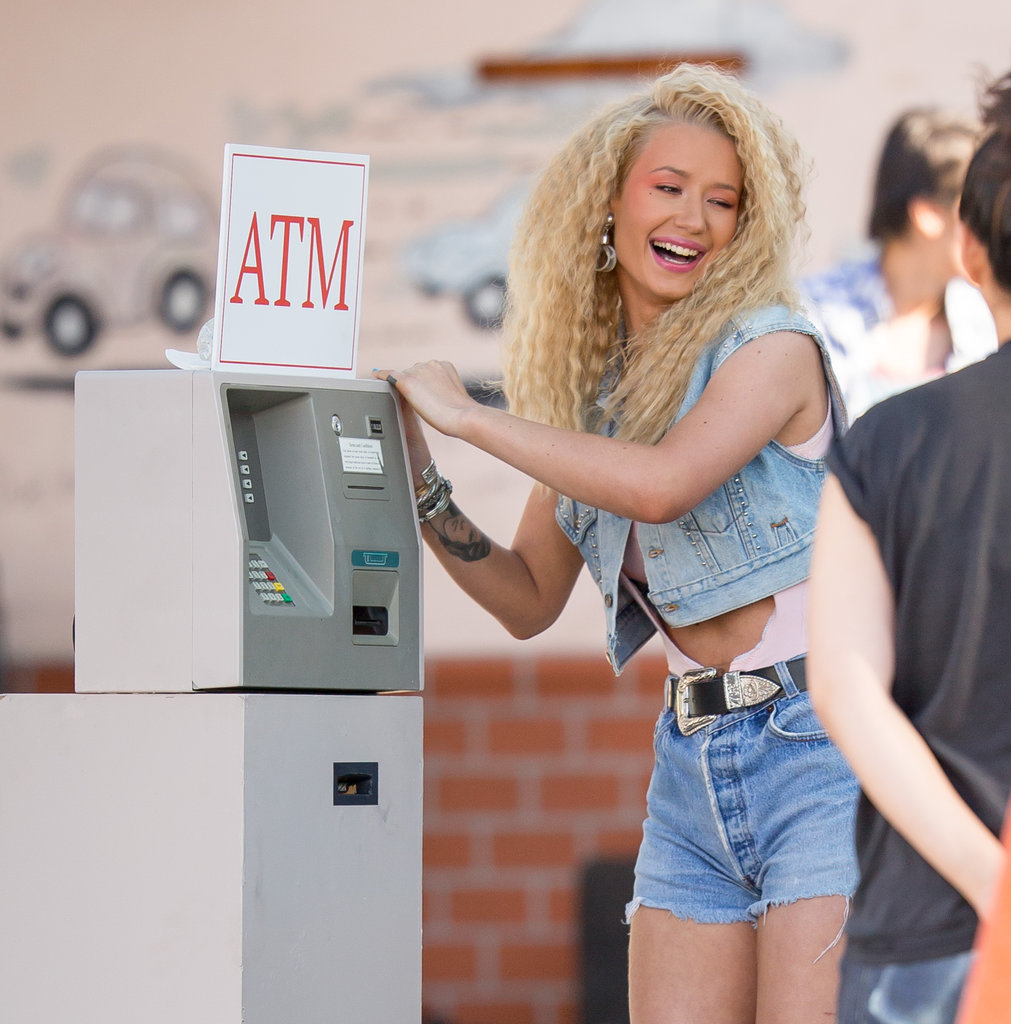 On the set of the "Pretty Girls" video with Britney Spears [3], Iggy gave us major '80s flashbacks with a head full of crimps.
March 2015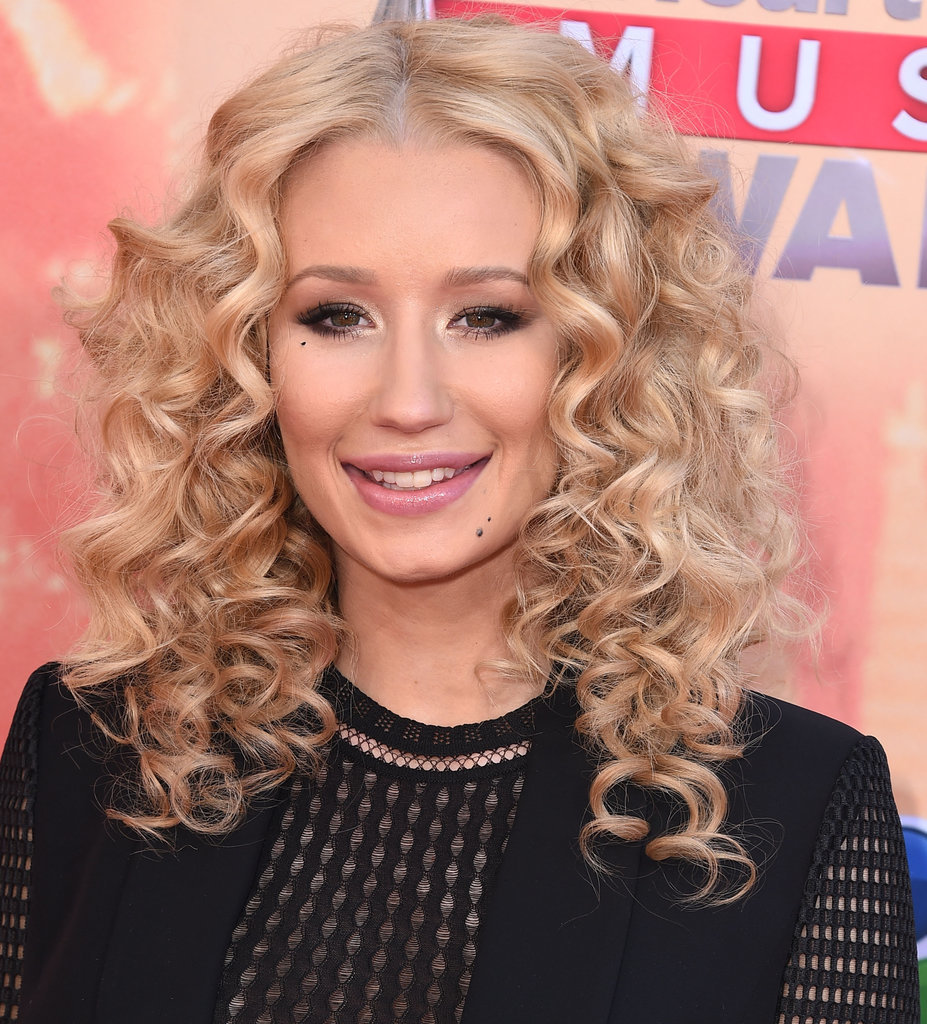 At the iHeartRadio Music Awards, Iggy changed it up from her typical braided hairstyles to these curls that would make Shirley Temple envious.
February 2015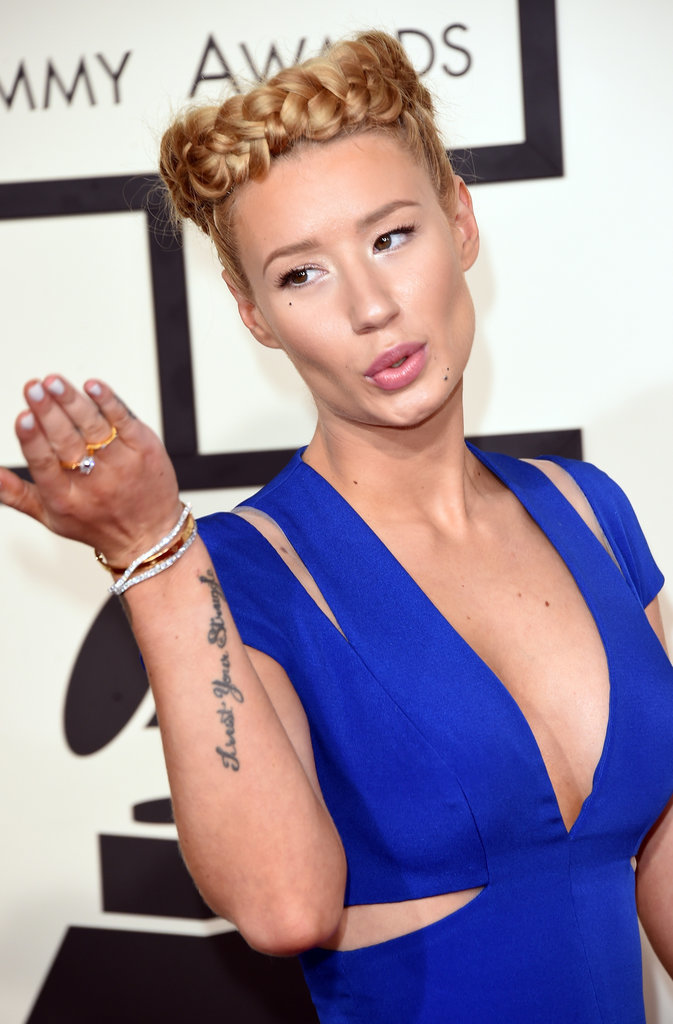 Iggy's braided updo from the Grammys [4] has been compared to a lot of things — a bird's nest, a bowl, a crown — but we think the look is fashion forward!
January 2015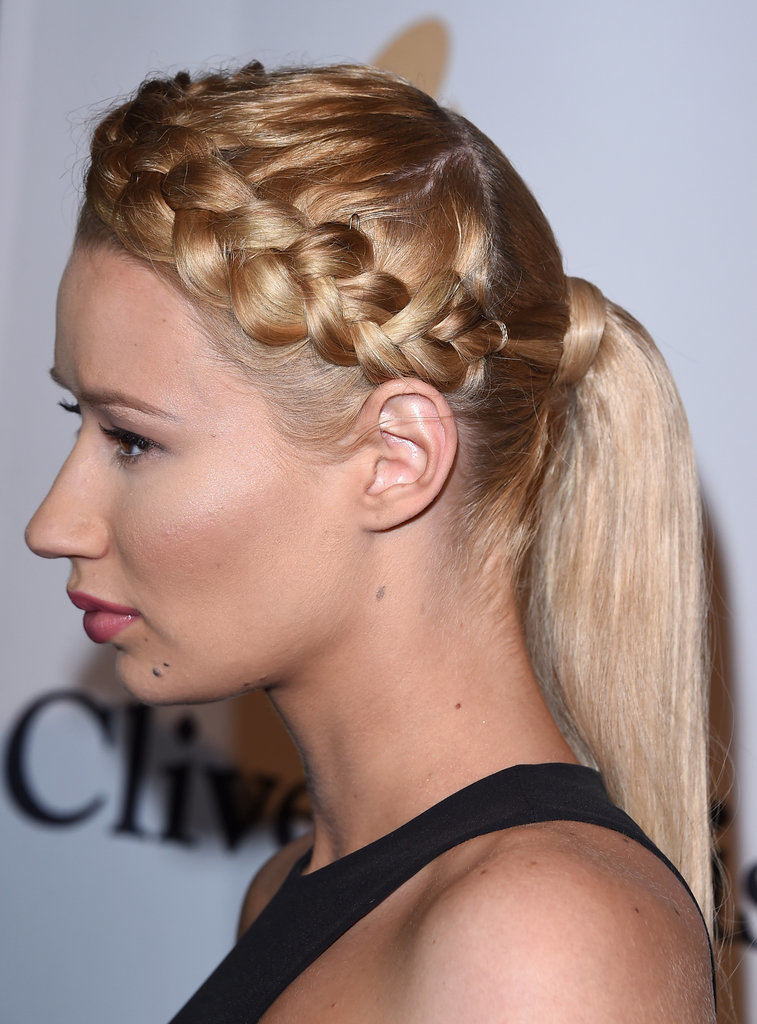 This plaited ponytail from the Pre-Grammy Gala is a combination of Iggy's two favorite hairstyles.
December 2014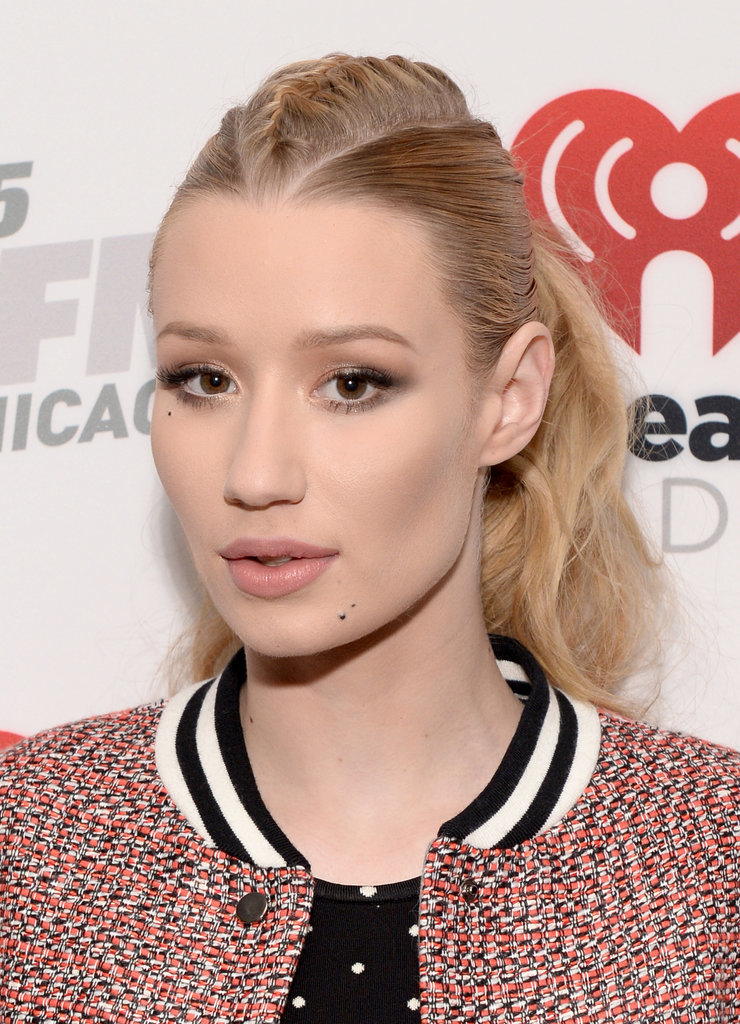 The center braid [5] is one of the trendy hairstyles that moved from the runway to the red carpet. Iggy rocked the look at the Jingle Ball last year.
December 2014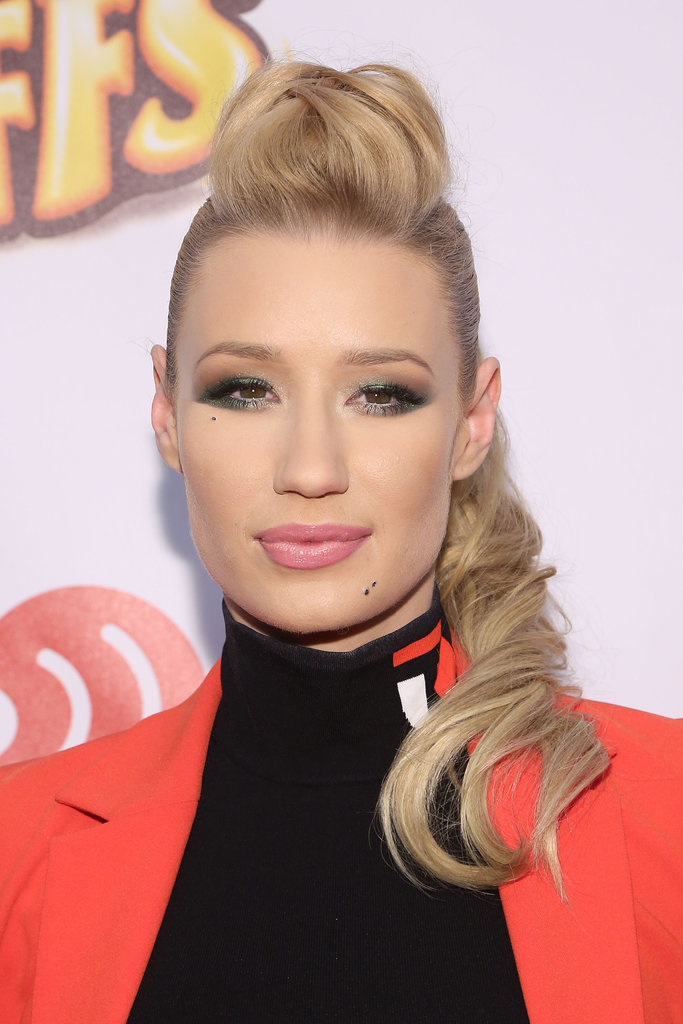 You can tell Iggy is a rock star from the height of her mohawk. This performance hairstyle was from the 2014 Jingle Ball, and she paired it with a dramatic, winged smoky eye.
June 2014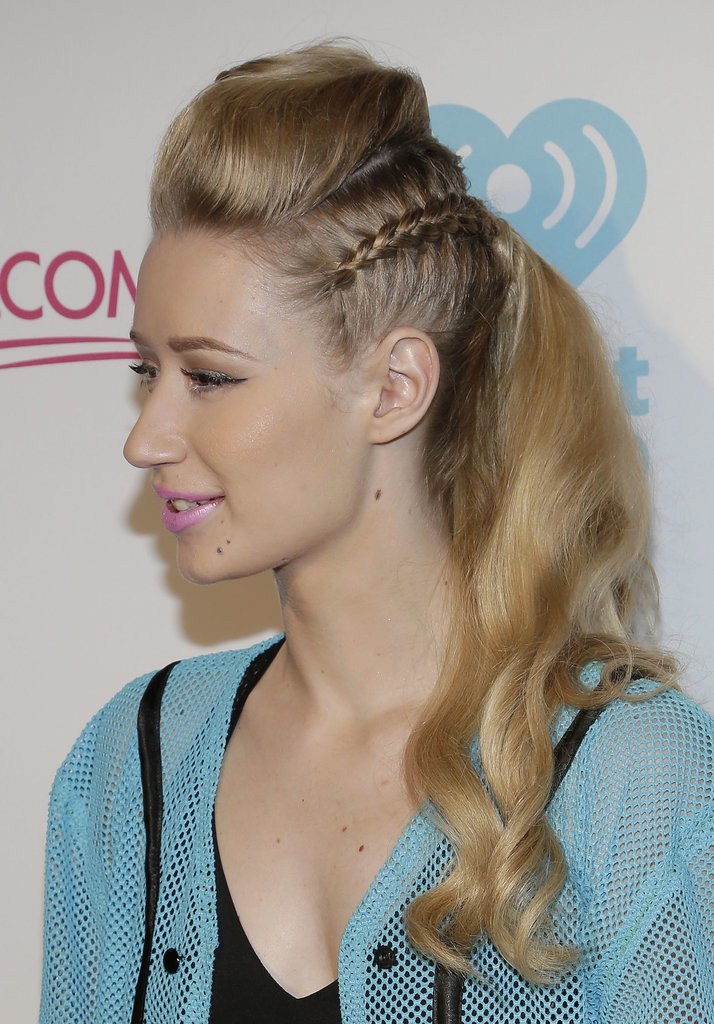 This braided pompadour/ponytail hairstyle [6] is one of Iggy's favorite performance looks. She rocked it on the red carpet before hitting the stage at the iHeartRadio Ultimate Pool Party.
May 2014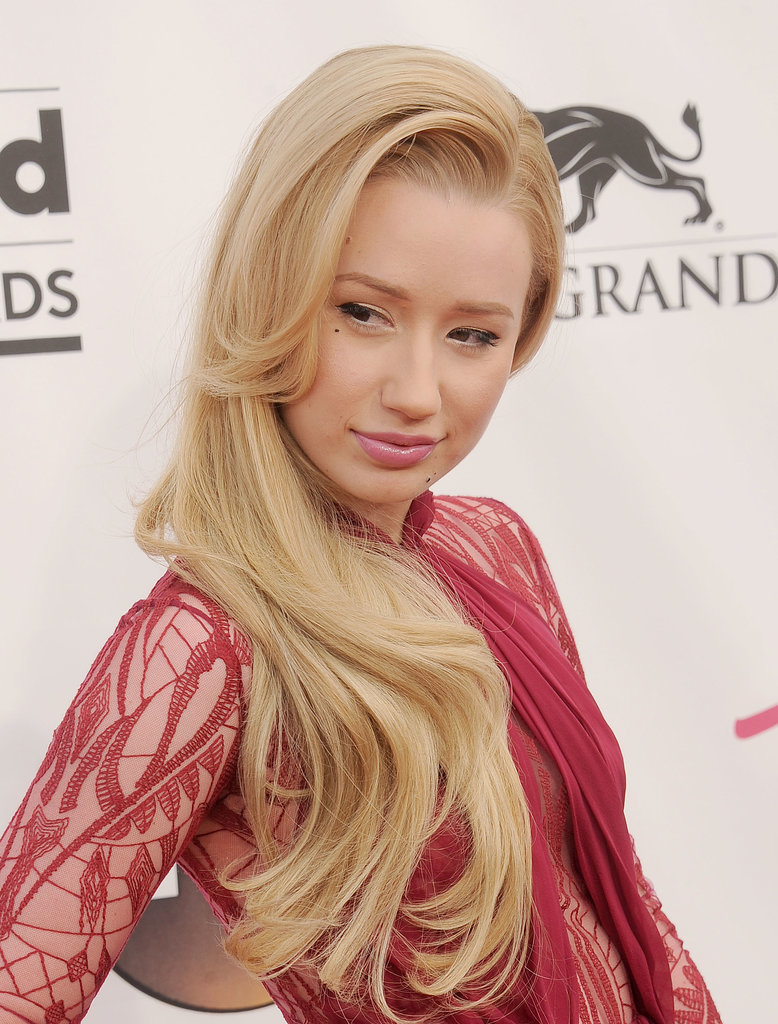 Even though Iggy puts off a tough front in her music, she's got a softer side, too. These extralong waves were a nod to retro Hollywood hairstyles at the Billboard Music Awards.
May 2014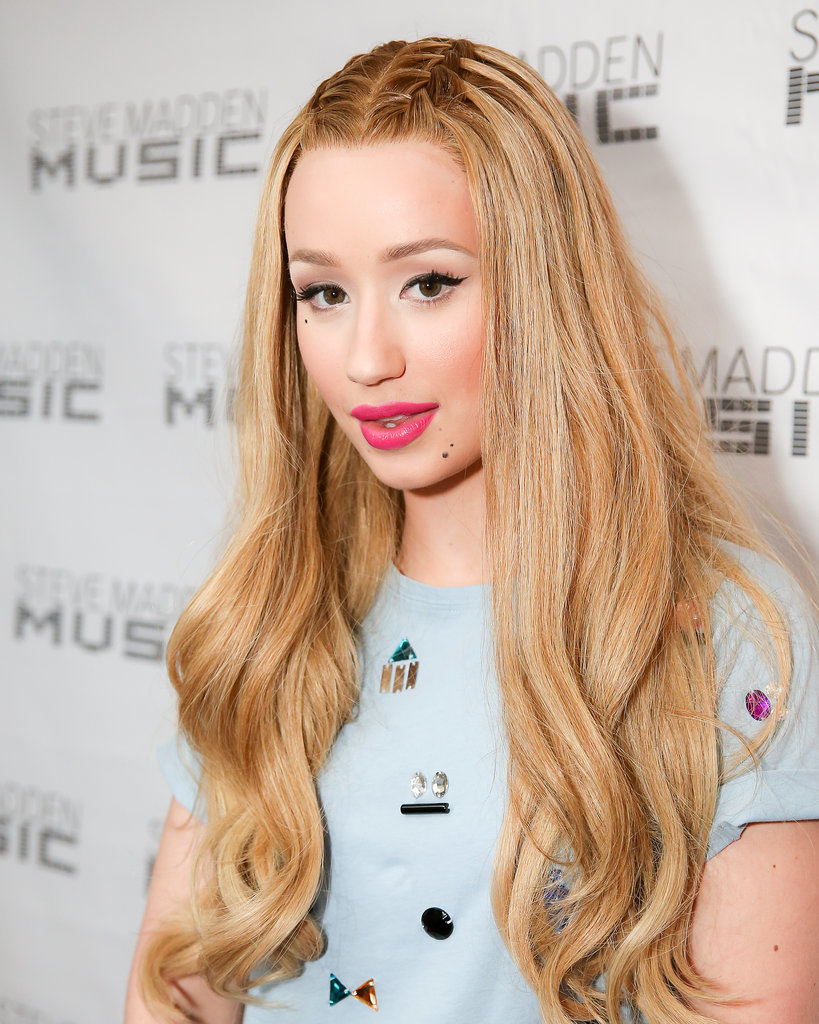 Iggy always keeps a playfulness in her beauty looks. For her Steve Madden [7] Music performance, Iggy wore her hair in a basketweave braid [8] with her signature bright pink lip.
April 2014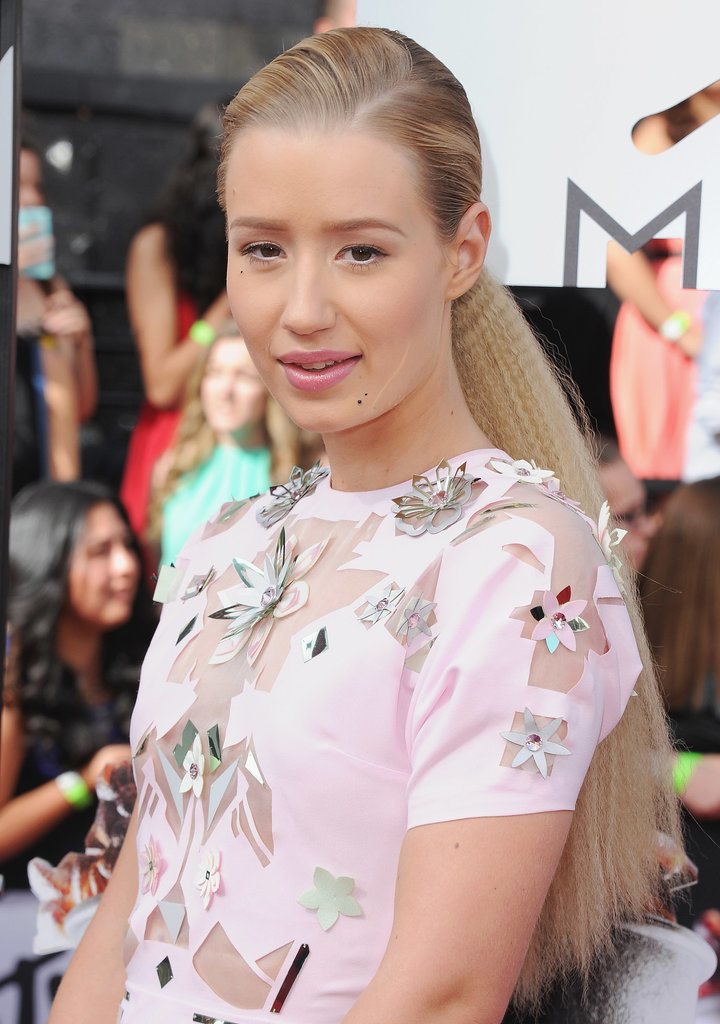 At the MTV Movie Awards, Iggy rocked this crimped and teased ponytail. She paired it with a glossy pink lip that complemented her pastel dress.
January 2014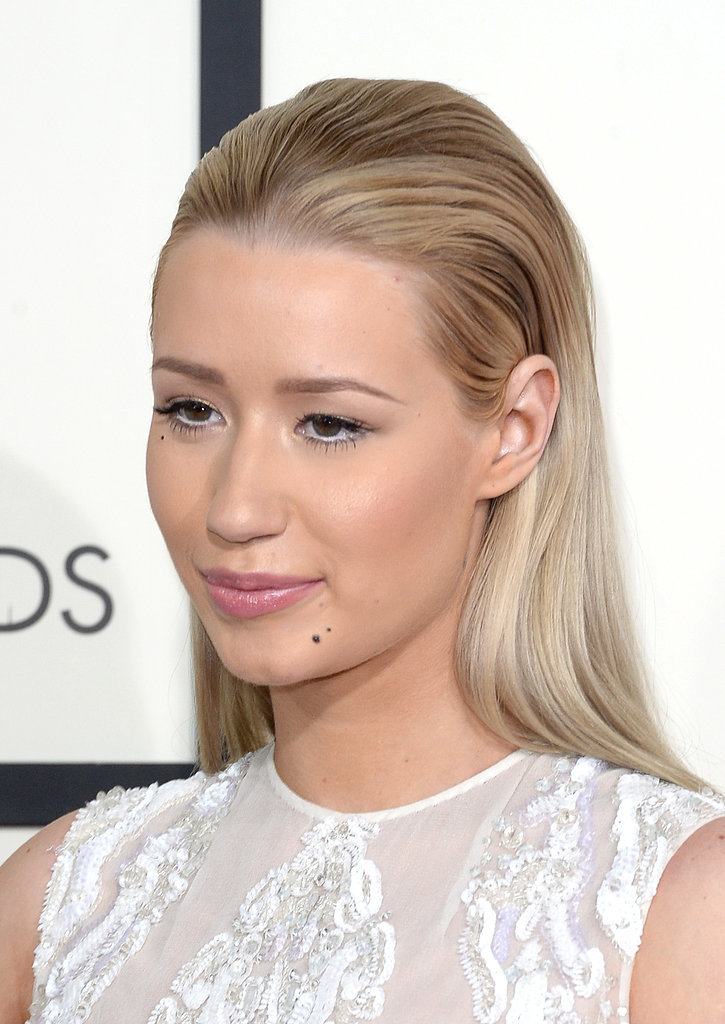 Iggy's slicked-back look at the Grammy Awards was the perfect hairstyle to show off her multiple beauty marks.
September 2013
Red lip, sleek ballerina bun, and winged eyeliner — Iggy knows what works for her and pulled it together effortlessly at New York Fashion Week.
September 2013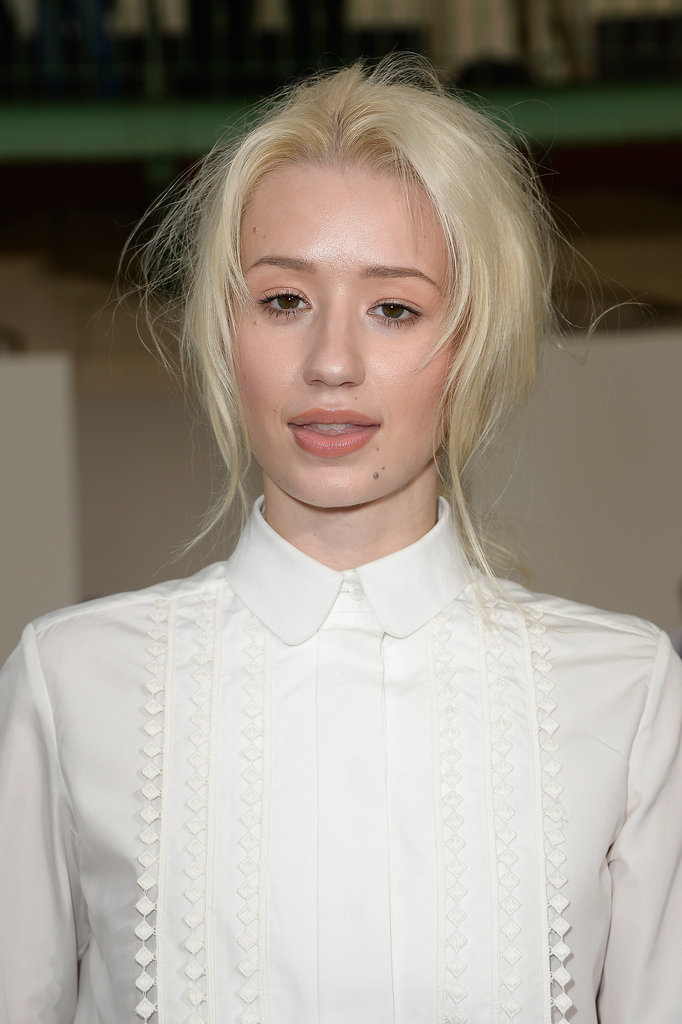 Sitting front row at Paris Fashion Week might be a rather new experience for Iggy, but she brought her best avant garde beauty look with this wispy ponytail and monochromatic makeup palette.
June 2013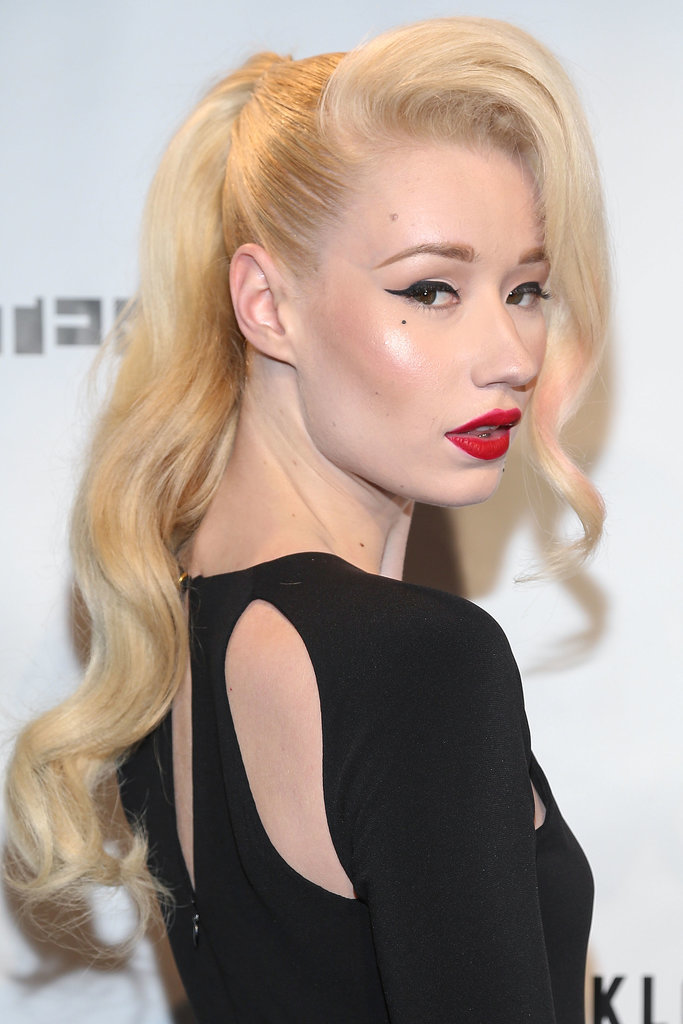 Is it just us, or did Iggy channel Dita Von Teese [9]'s vintage look at Logo's Hot 100 Party? The perfectly curled ponytail, angular eyeliner, and red lip are pinup provocative.
May 2013
At the NARM Music Biz Awards Party, Iggy kept her look simple with a sleek side ponytail, matte red lip, and barely there eye makeup.
August 2012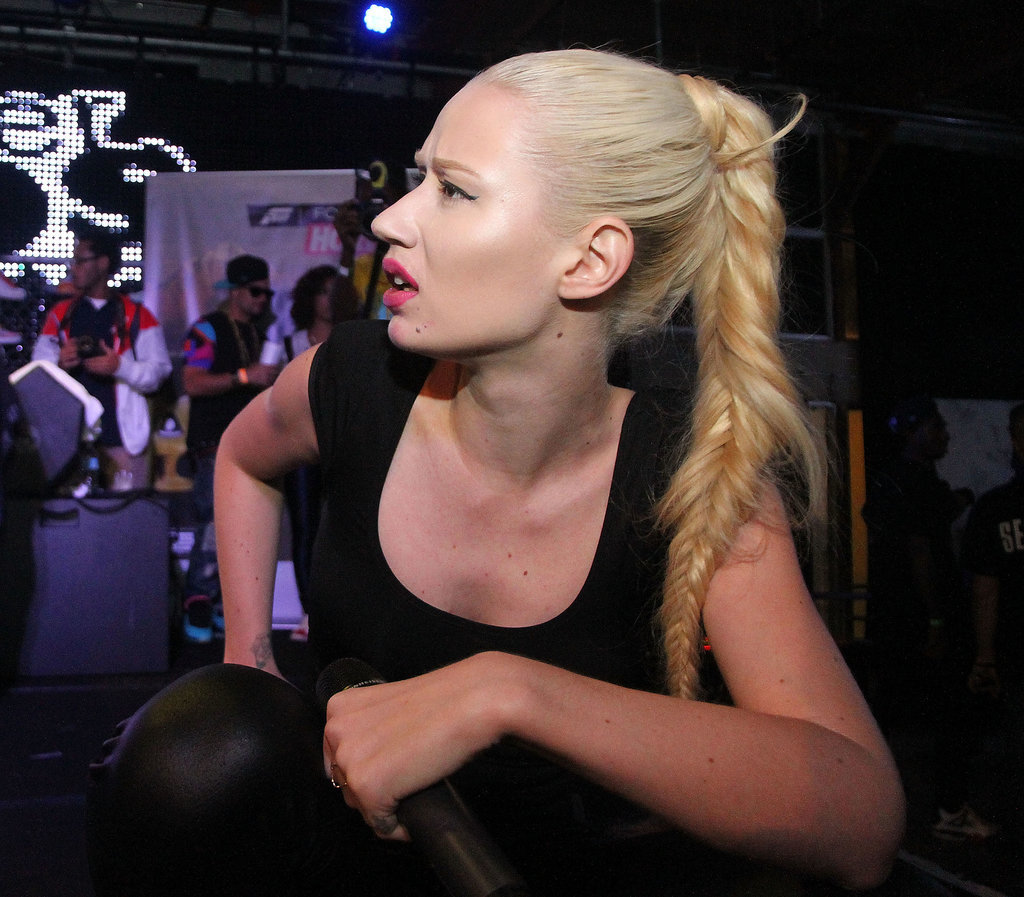 On stage Iggy puts down a serious performance, and this fishtail braid from her Sneaker Pimps set is one that lets her really rock the mic.