Much like her own makeup-free, naturally textured hair look, Isabal Marant's models walked her Fall 2014 Paris Fashion Week runway with fresh faces and tousled strands. Big names like Karlie Kloss and Anja Rubik don't need much makeup to look gorgeous, and Marant's catwalk gave them a chance to show up their clear, bright skin. Eyes and cheeks were bare, but there was a natural, rosy color on their lips. Hair was slightly mussed up with a teeny bit of static to give it movement. Girls: you can try as you might to get this look at home, but it might just be one of those things you have to be French (or a model!) to achieve. Until then, there's always BB cream and texturizing hair spray.
Isabel Marant Fall 2014
Karlie Kloss at Isabel Marant Fall 2014.
Isabel Marant Fall 2014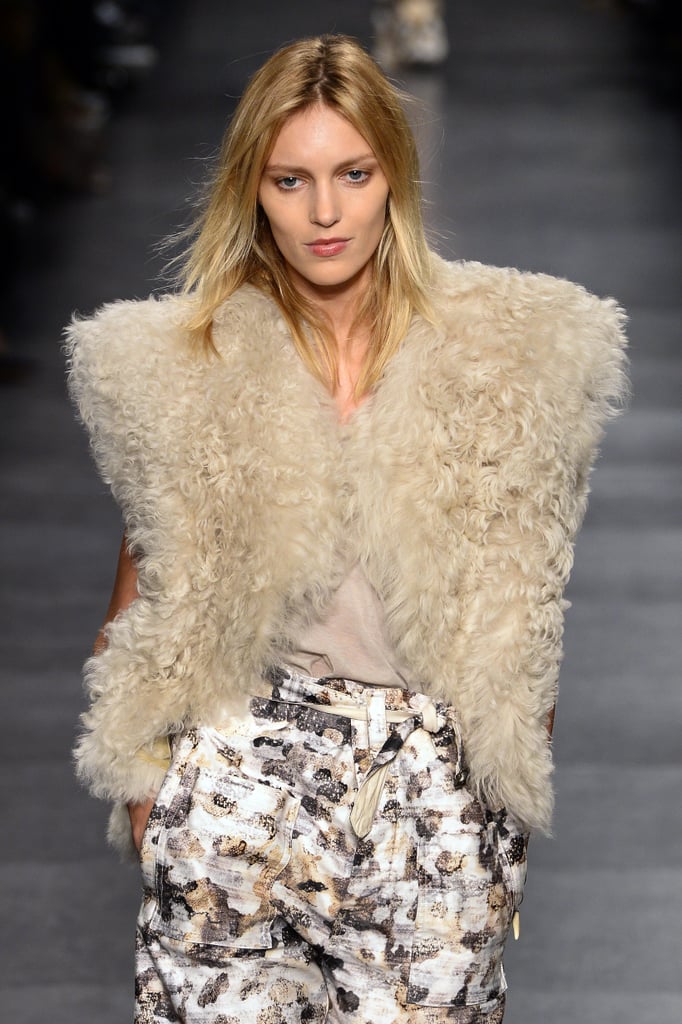 Anja Rubik at Isabel Marant Fall 2014.
Isabel Marant Fall 2014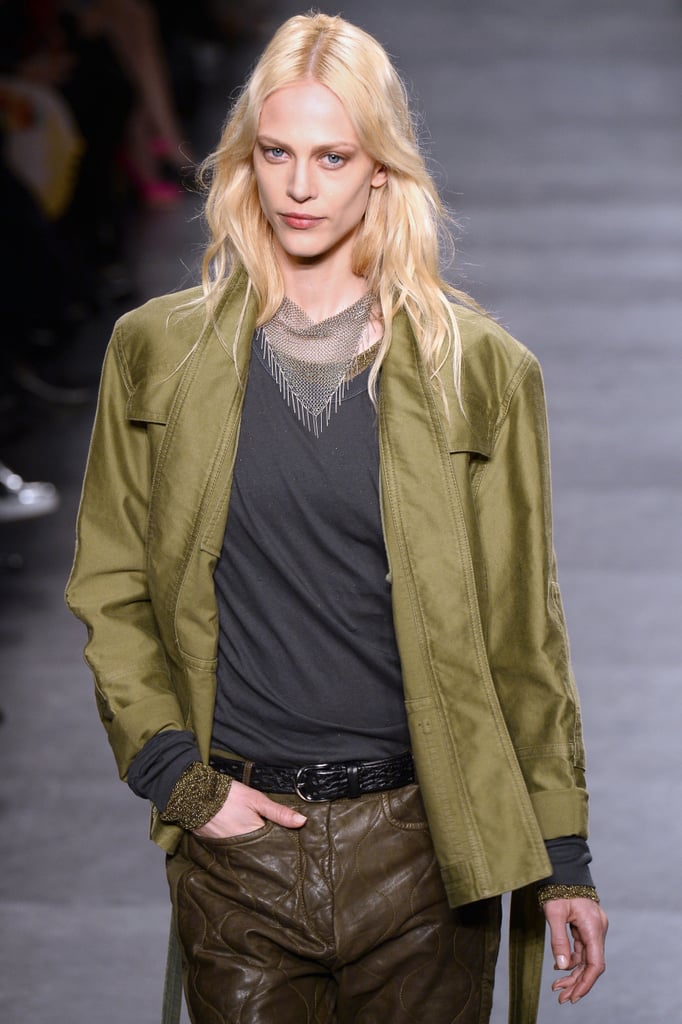 Isabel Marant Fall 2014