Within two minutes of talking to Jaime King, it's clear she is no newbie when it comes to beauty. On the small screen, her Hart of Dixie character, Lemon, has a flair for dramatic hair and makeup. In reality, Jaime is often spotted on the red carpet wearing the blackest smoky eye or a chic updo. She's got all the right moves with makeup (contouring and highlighting are a part of her regular routine). Plus, she gets hair color inspiration from the ultimate blondes — surfer girls. Find out all of Jaime's favorite Summer beauty buys on her. And she reveals the one unexpected side effect to becoming a new mom that you've never heard before.
Remnants of Her Runway Style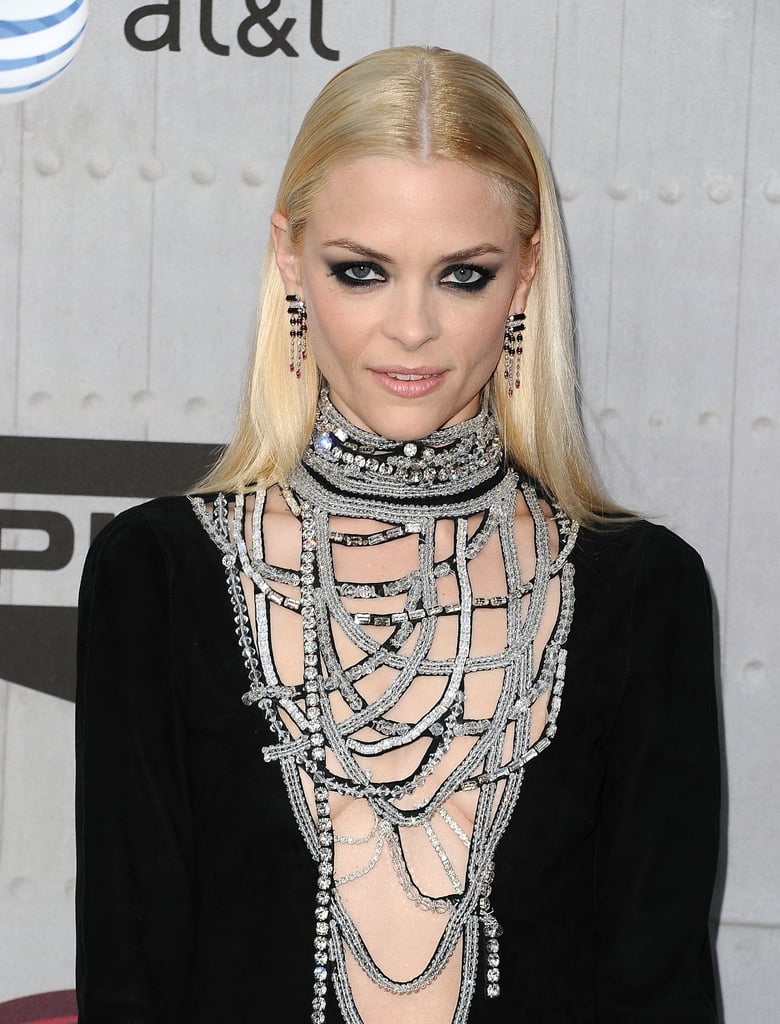 POPSUGAR: You're always changing up your beauty look on the red carpet, so how do you decide what makeup to wear to what event?
Jaime King: I'm very methodical about the makeup I wear to each event. I grew up in fashion with a lot of these designers. So, I pretty much go straight to what they did on the runway. Unless it's something that isn't appropriate for that event, I try to do as much as I can to stick to the designer's vision of what the makeup should be for that collection. Just because I know that they meticulously thought about every little detail. I really understand the artistry of that, and I really want to honor that for them because if you have the wrong makeup for a beautiful couture gown you're wearing on the red carpet, it completely ruins it.
The Makeup Know-How That Makes Her a Pro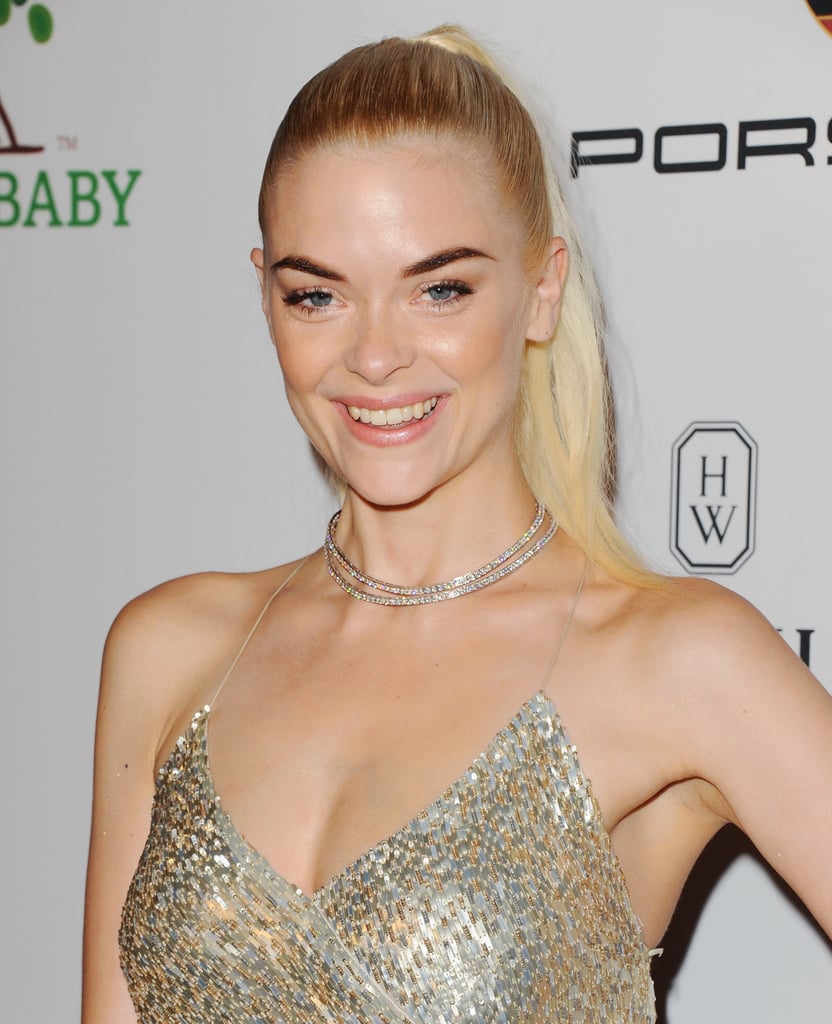 PS: What are your makeup essentials?
JK: I like to mix my foundation. I'll use a Laura Mercier SPF tinted moisturizer [1] ($43) with Chanel foundation [2] ($57). If you're a woman that has acne or spots. I would suggest using something with a little bit more coverage, then spot correcting after with the right concealer.
If I had to be on an a deserted island, I would have to have an eyelash curler and the perfect concealer, which for me right now is by Koh Gen Do [3] ($48). I would have a tube of Chanel or Lancome mascara and a really great lip balm. And probably some kind of pot that can be used for eyes, cheeks, and lips. Oh, and you've got to pack something that will contour. Then you can use that as a contour, for your eyeshadow, to fill in your brows . . . you can wet a brush and use that for your eyeliner, too.
Her Mom's Beauty Secrets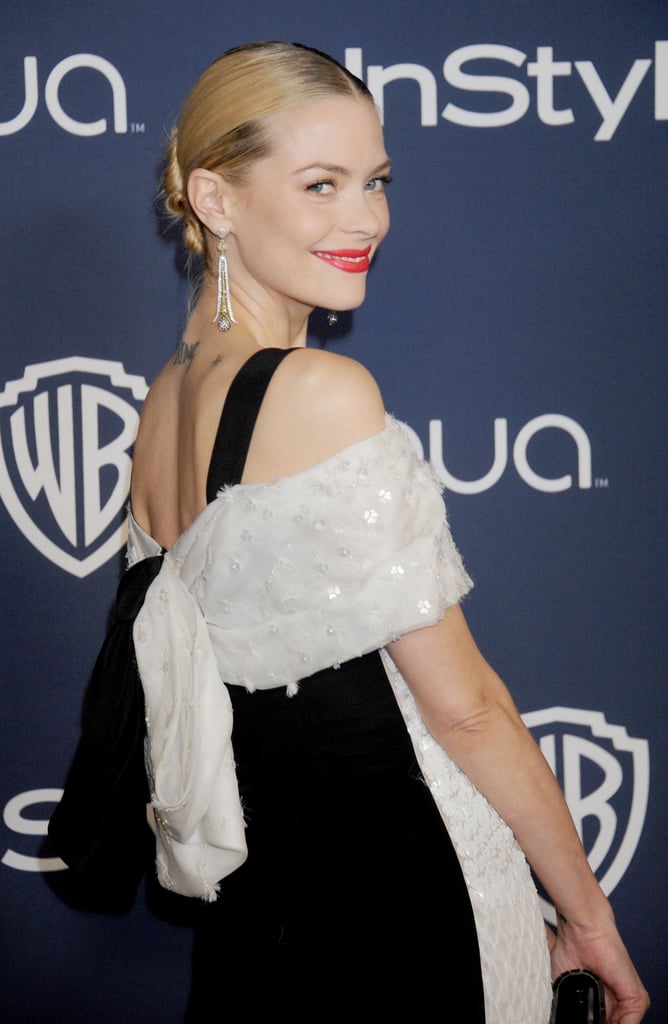 PS: From your years modeling and acting, what are the best beauty tips you've learned?
JK: Moisturize, moisturize, moisturize, moisturize, which is what I started learning from my mom. Lots of sunscreen, which I learned from my mother. I mean my best beauty tips started from my mom. And I think that's a really big contributor as to why my skin is very nice now, because she took care of it. It's hard to take care of it from a very young age and to always wash our face before bed no matter what. You don't sleep in your makeup.
Her Body-Bronzing Savior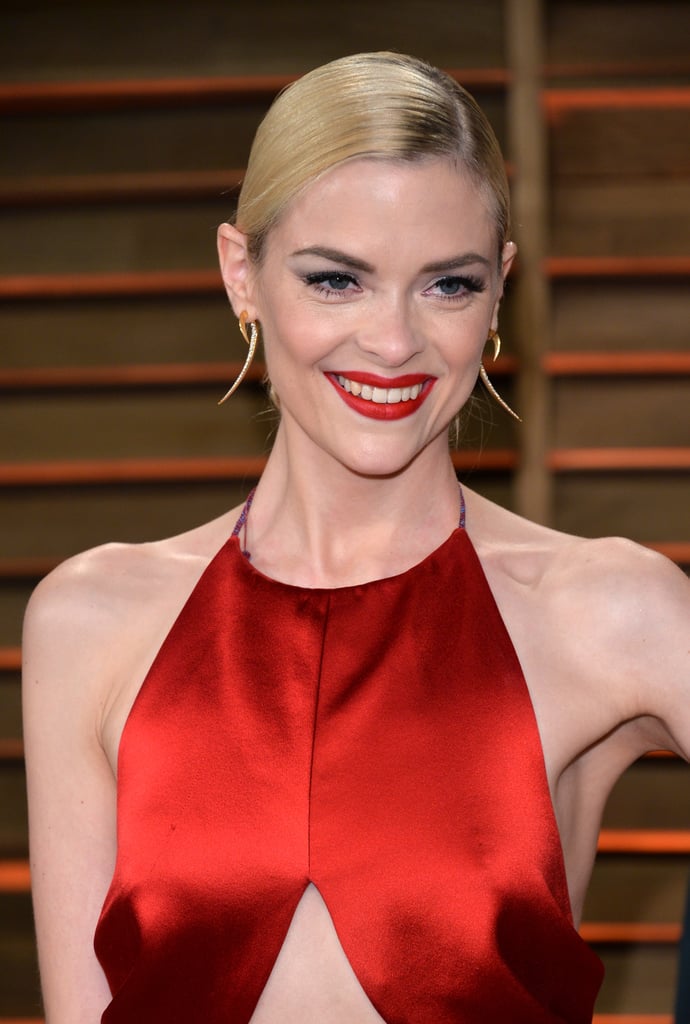 PS: So as far as moisturizer, from head-to-toe, what kind of moisturizer are you using?
JK: Right now I've been using Jergens BB Body Cream [4] ($13). It was a product that was introduced to me by Pati Dubroff, who's obviously brilliant and one of the most amazing makeup artists. She showed me this product that's so genius because it's perfect for Summer, for red carpet, for when it's like a gazillion degrees. You have to find something that isn't going to be rubbing all over your clothes. So many other products put either a color or something in it where it rubs off on your clothes, and then it becomes obvious that you're covering your skin. And this isn't about that. This is really about illuminating and making [your skin] look silky and glowing. And if you consistently use it, what I've noticed is it starts firming your skin, which I'll take any day of the week.
A History Lesson in Ombré
PS: A lot of women are thinking about going lighter for the Summer, so do you have any tips for blond hair and going lighter?
JK: Oh, you have to go lighter for the Summer. Always, always, always, always, always, always, always. I have been trying to convince my girlfriend to do ombré. P.S. ombré is not even a trend. I'm just going to put that out there. If you look at pictures of me when I was 15, I was doing ombré. It came from surfers! I saw pictures of surfers when I was 15 years old, and I remember schlepping it up to the Trump Towers in New York to get my hair colored. But trends always recircle themselves.
Grab pictures from surfers or people who spend a lot of time in the sun, that's what you bring as your inspiration. I love, love, love, love, love having blond hair. I like to change my hair color for roles in particular, because it makes me feel so different, but for me being a blonde is definitely how I feel the most beautiful. Around summertime you want to go for a lot of lightness. So go pale around the face and paler at the ends.
#MommyProblems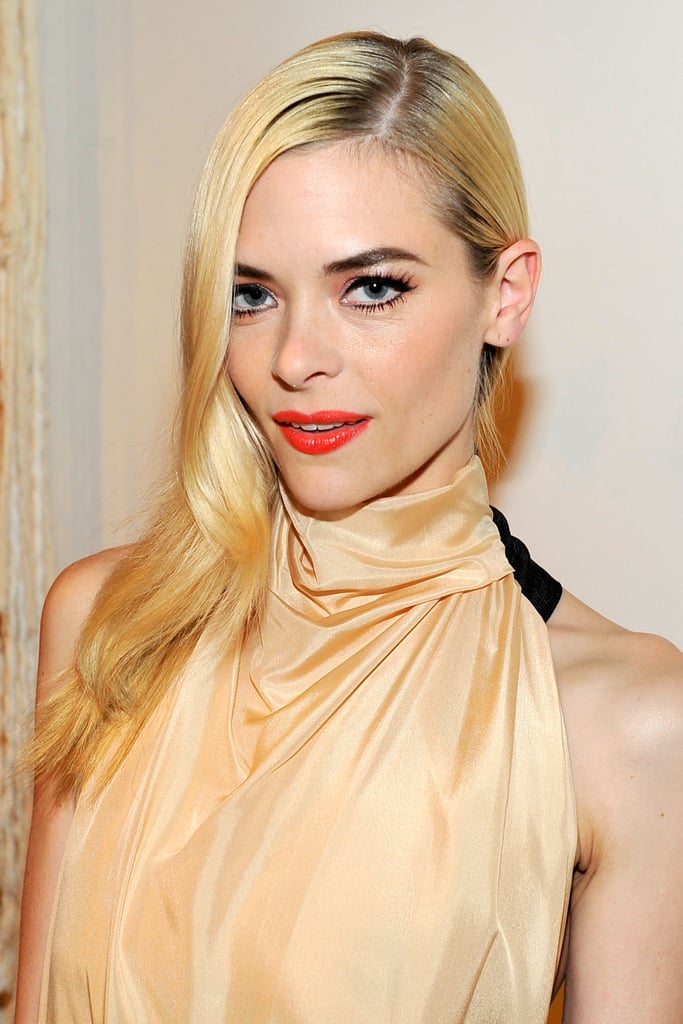 PS: So you're a new mom, congratulations! Were there any skin side effects to your pregnancy or after your pregnancy that you weren't expecting?
JK: Yeah, I have no boobs anymore. They went from being gigantic because they were filled with milk, and then they shrank, and then they get big, and then they shrink, and then they get big. They just have a mind of their own. I was not expecting that because that's something most moms will say behind closed doors that I probably shouldn't be saying in an interview . . . apparently they come back, we'll see what happens.