It's pretty much safe to say that Jennifer Aniston [1] has the most requested hair in Hollywood. Even after The Rachel's fall from style, Jennifer's hair remains the most watched coif on every red carpet. But surprisingly, Jennifer rarely attempts to wow us with overdone updos or out-there highlights. Instead, she keeps it simple by sticking to sun-kissed waves, ponytails, and braided looks — a casual girl through and through. In honor her 47th birthday, we're looking back at her hair history so that you can steal her no-fail hair formula for yourself.
1995
Jennifer's role on the hit show Friends may have put her on the map, but it was her iconic haircut that really had heads turning.
2001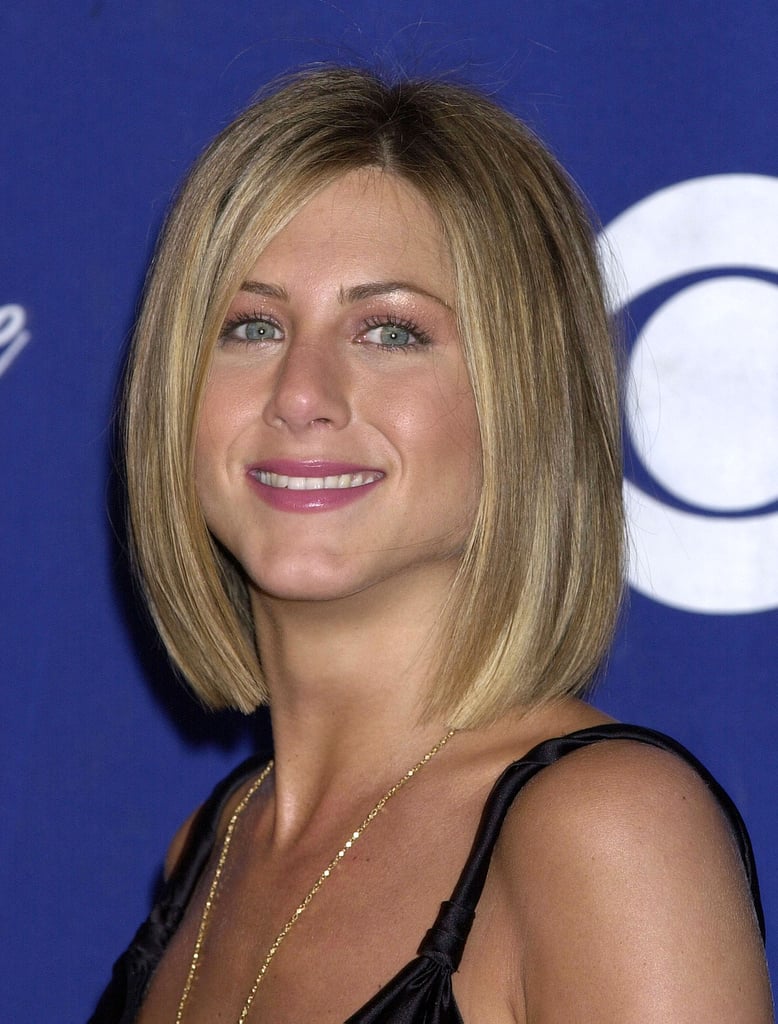 At the 2001 People's Choice Awards, Jennifer showed off a chic, shoulder-grazing bob.
2002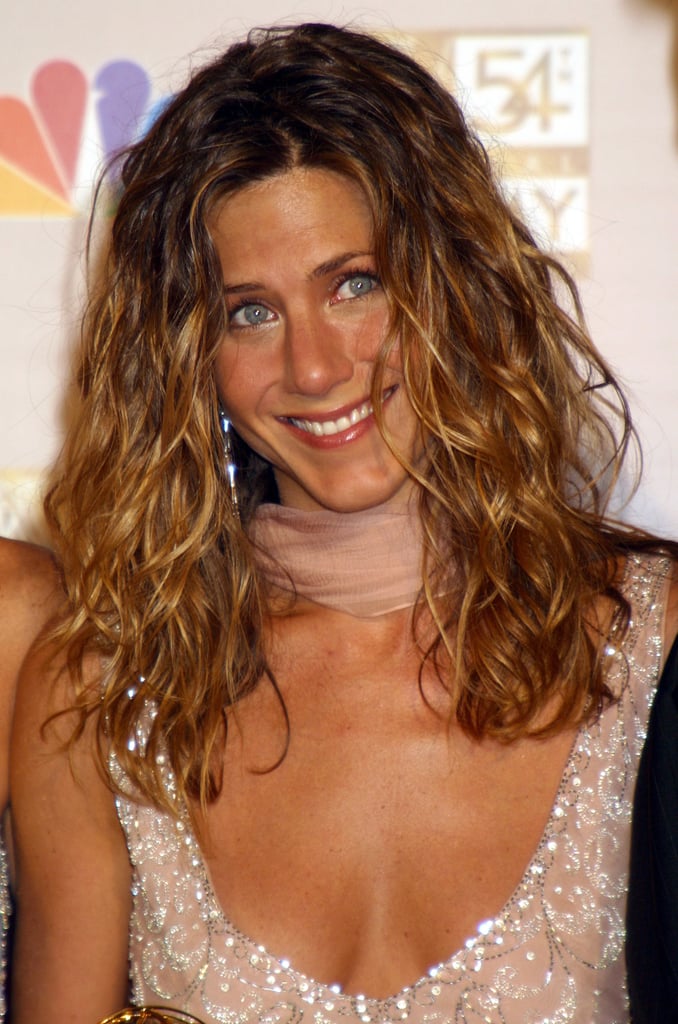 While many envy Jennifer's lovely layers, it was her naturally wavy texture at the 2002 Emmys that really stood out.
2003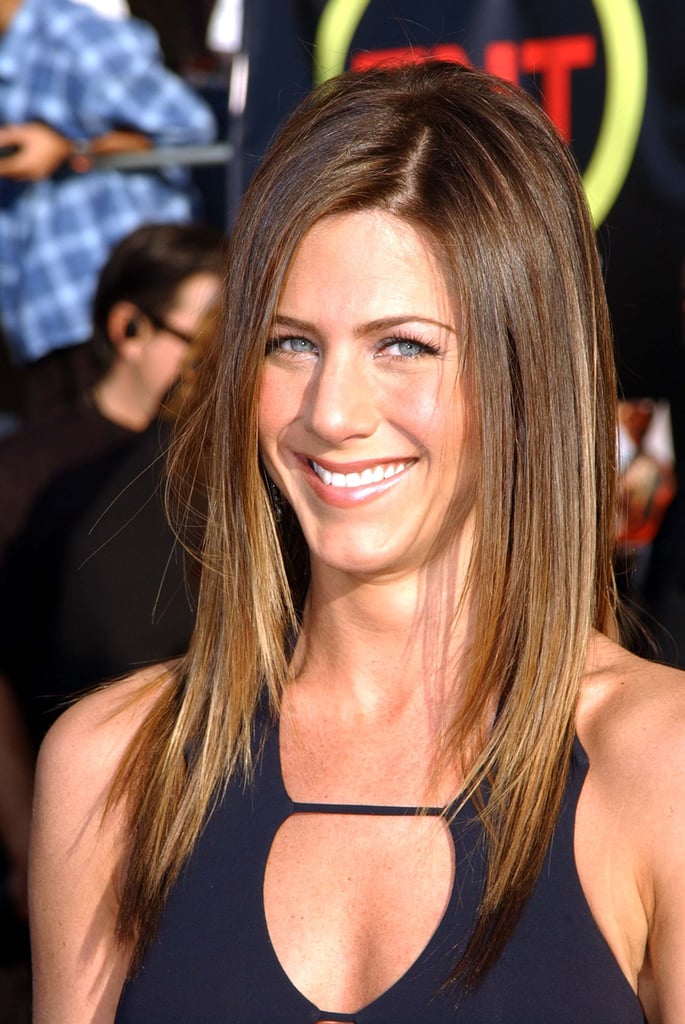 Jennifer's superstraight style and dark tint at the 2003 SAG Awards were somewhat of a departure from her classic blond look.
2004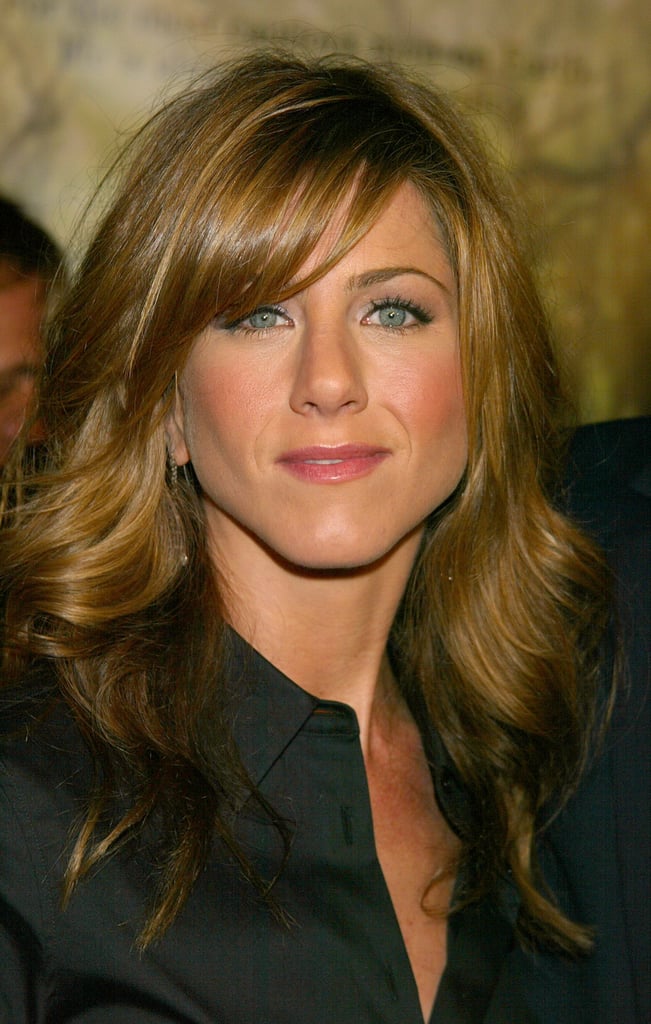 For her appearance at an Along Came Polly premiere in 2004, Jennifer wore her honey-blond strands in a wavy style and added bangs.
2004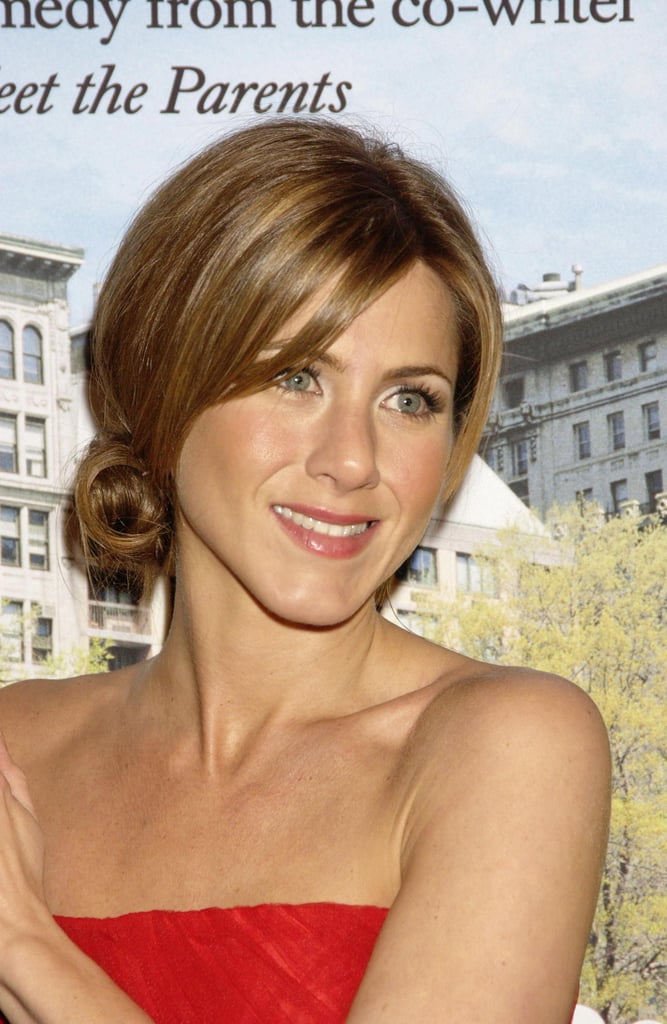 While it's rare to see Jennifer Aniston [2] in an updo, at the UK premiere of Along Came Polly in 2004, she did so gorgeously.
2004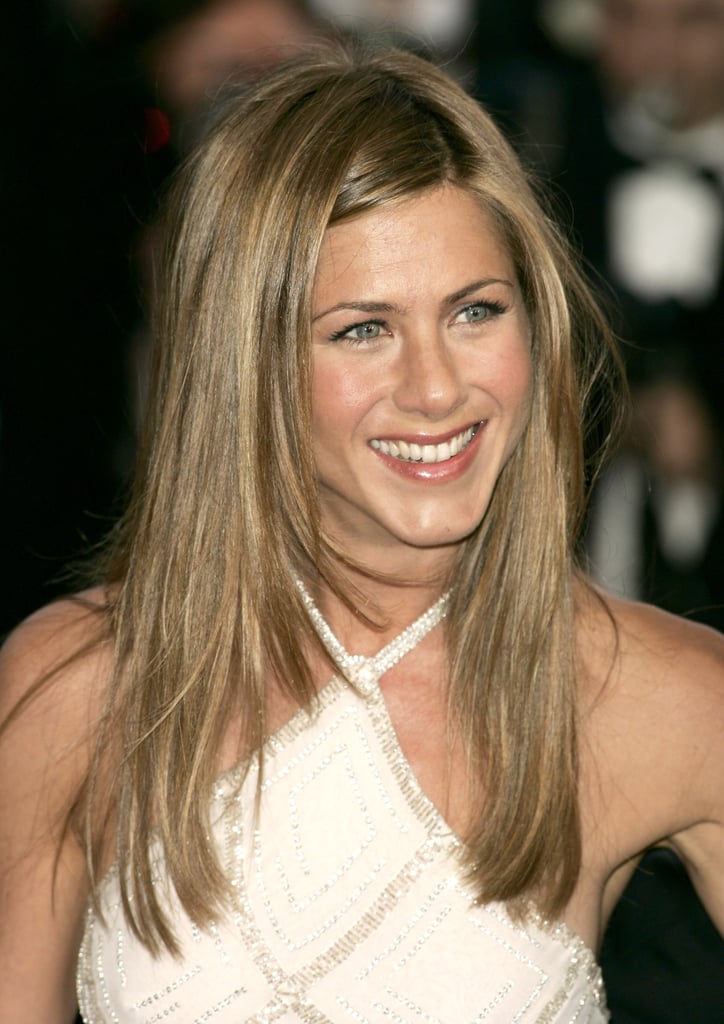 Jennifer perfected the art of keeping extralong layers out of her face with this easy tuck move, as seen at the 2004 Cannes premiere of Troy.
2009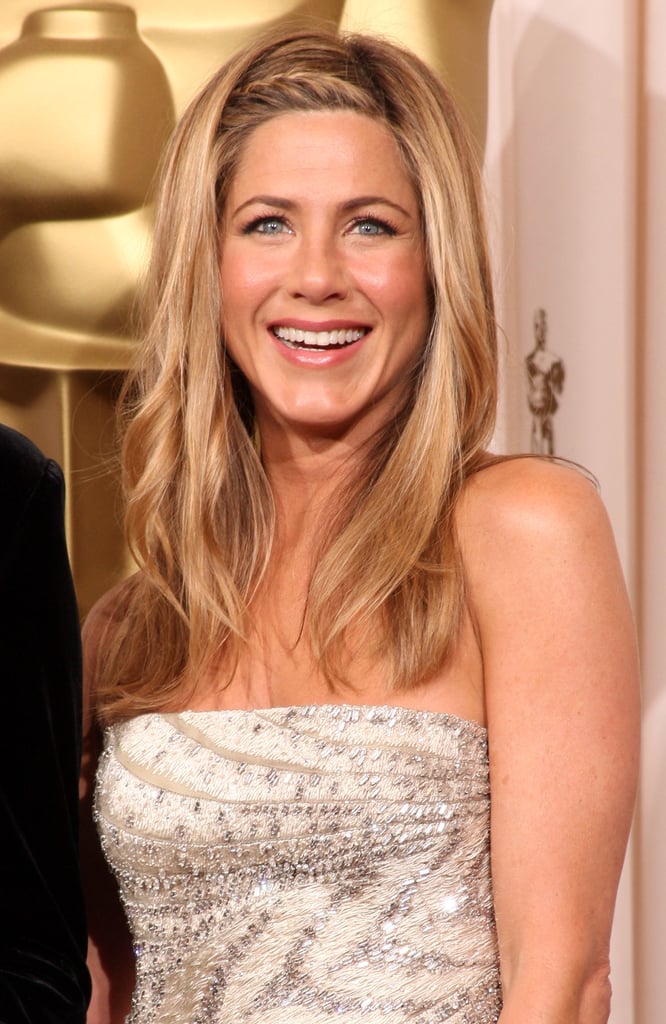 At the 2009 Oscars, Jennifer dressed up her beachy waves with a chic headband braid.
2011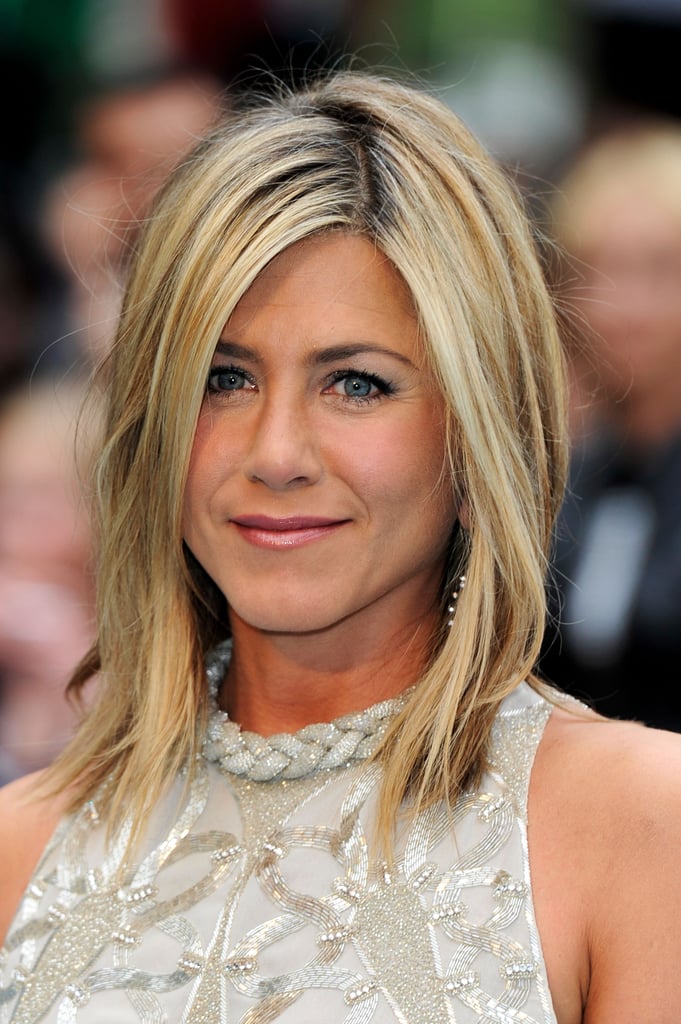 In 2011, Jennifer went for the big chop again, this time opting for a golden blond lob.
2011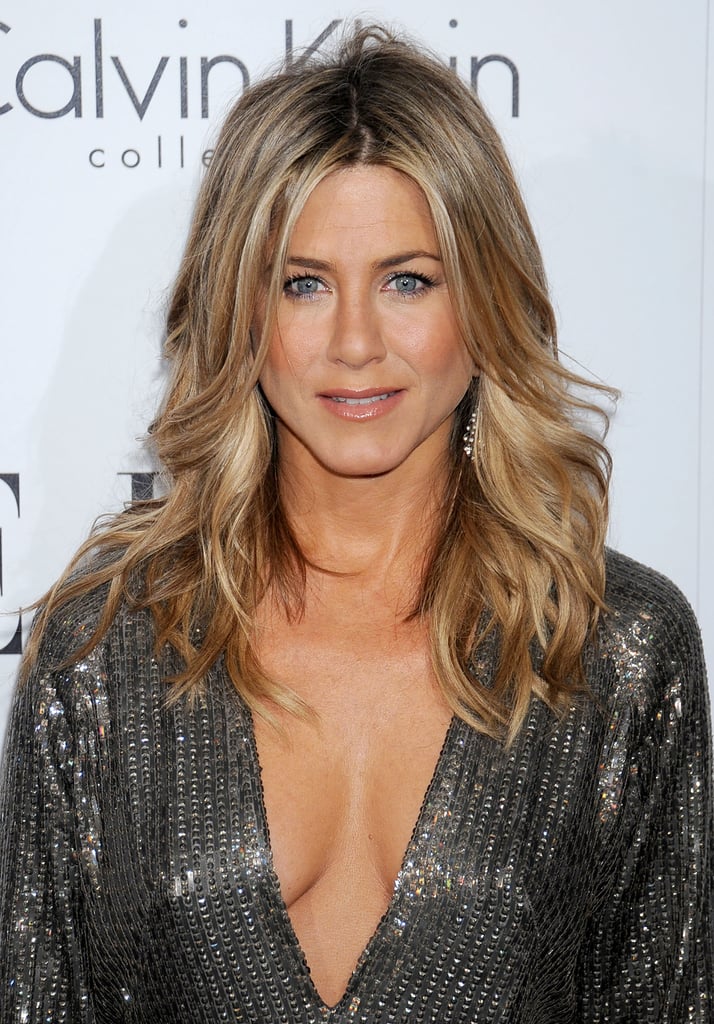 With her hair all grown out, Jennifer Aniston [3] attended Elle's Women in Hollywood event donning sultry beach waves.
2013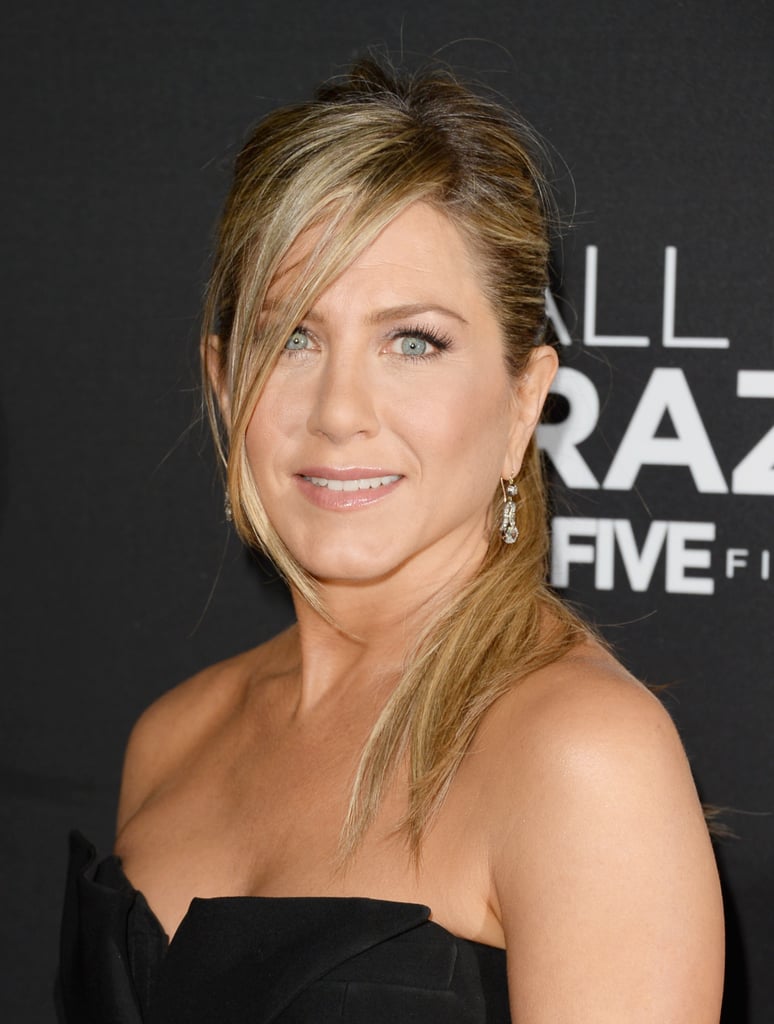 For the 2013 premiere of Call Me Crazy, Jennifer pulled her hair back into a midlevel ponytail, adding sideswept fringe for a casual feel.
2013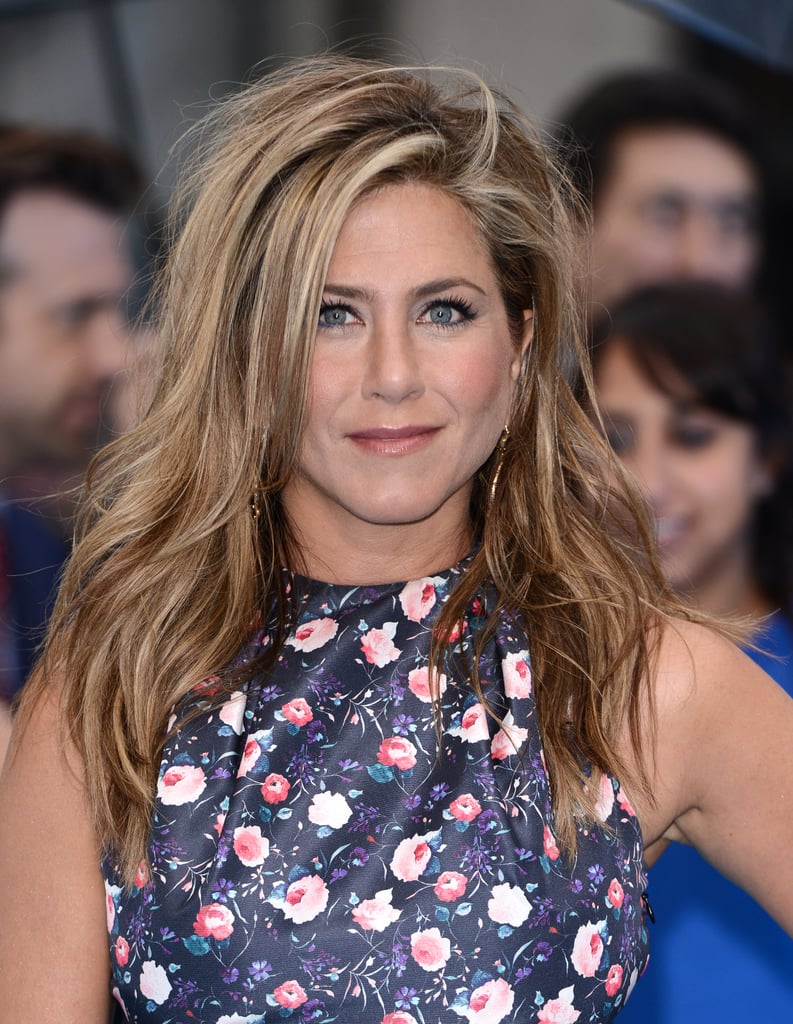 We can usually count on Jennifer for sleek, layered styles, but at the We're the Millers premiere, she went for a voluminous bedhead style instead.
2013
Jennifer's hair mantra this year has obviously involved trying different things like this faux-undercut style. Now, she is sporting a short bob haircut [4].
2014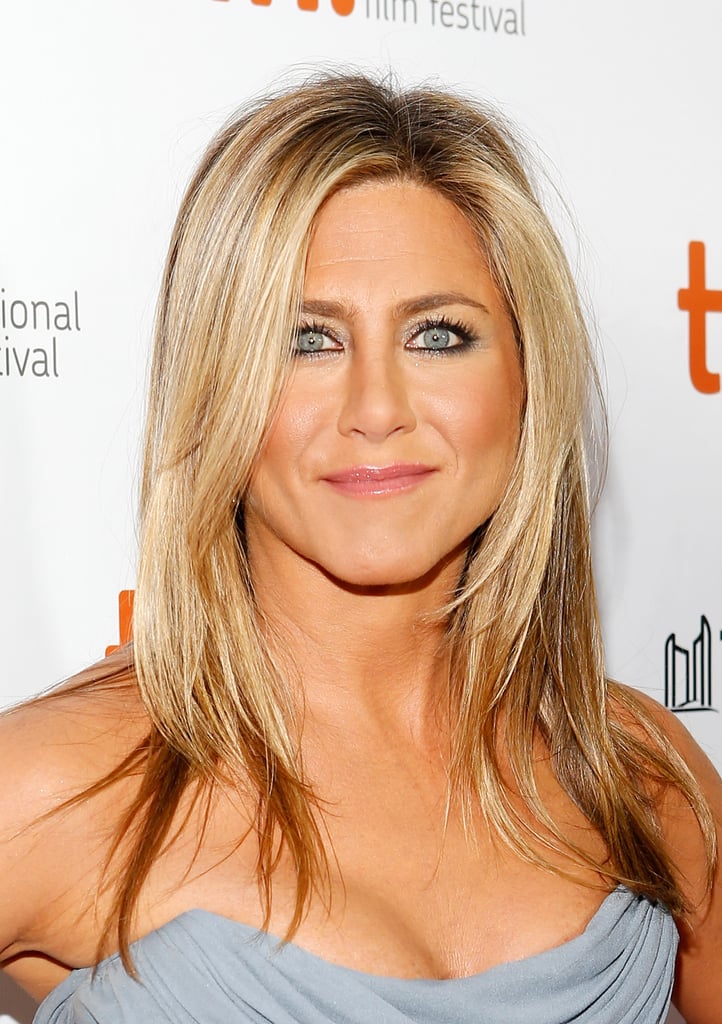 At the Life of Crime premiere in Toronto, Jennifer's honey-blond mane looked extraglossy.
2015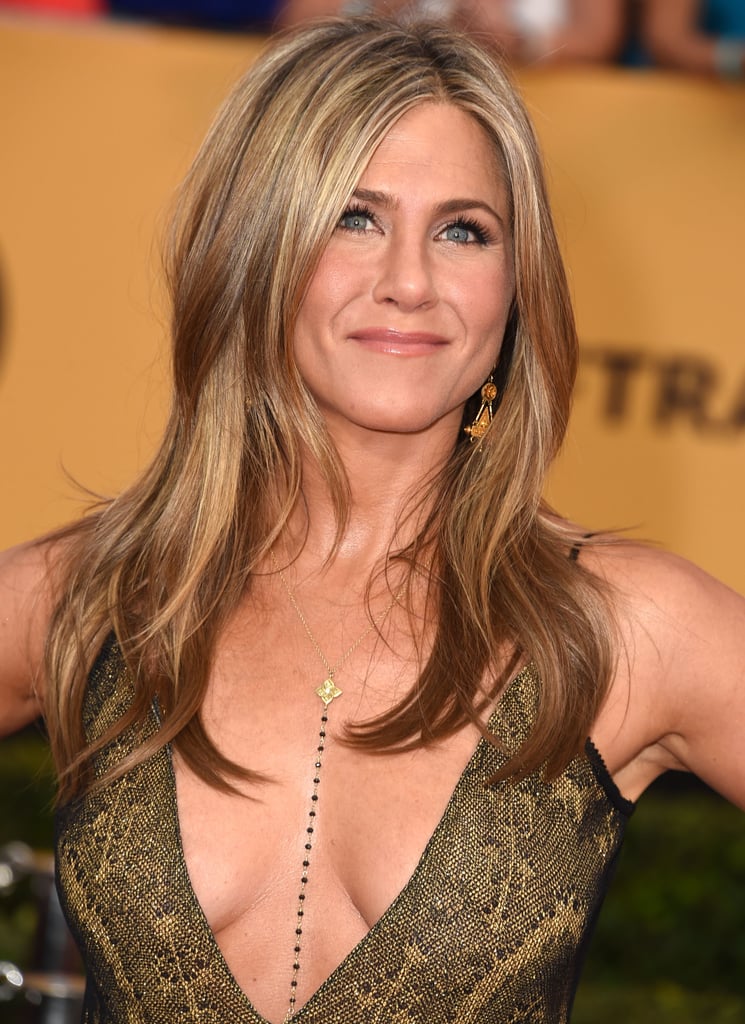 At the SAG Awards, Jennifer's tousled, layered locks were nearly as shiny as her golden gown.
2015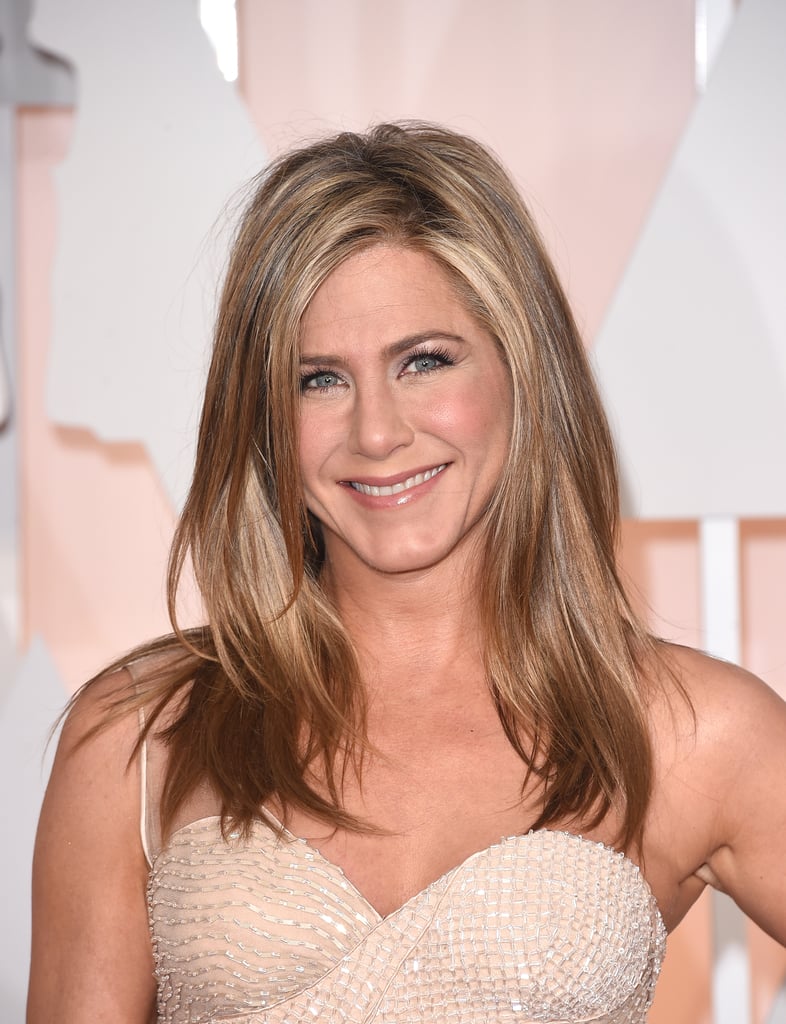 Jennifer made tousled strands look superpolished at the Academy Awards.
2016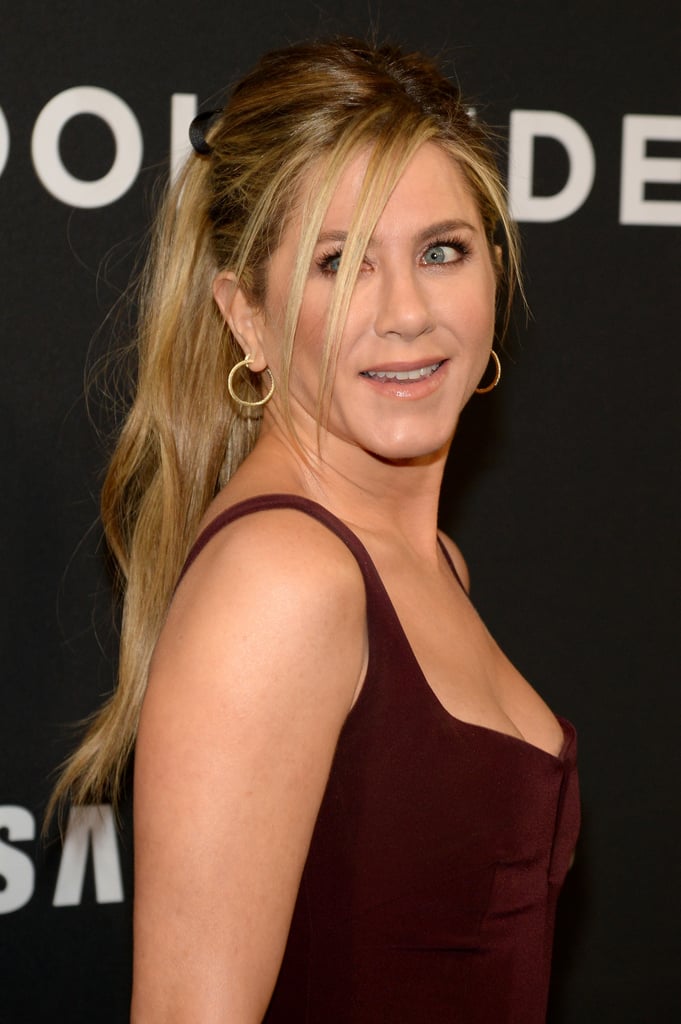 At the Zoolander 2 premiere, Jennifer wore an extralong, textured ponytail.