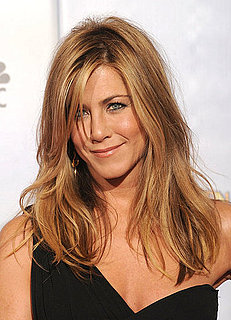 Just when you thought the ranks of celebrity perfumes couldn't get any larger, a dark horse entrant is coming to change the whole game:
Jennifer Aniston
. That's right,
Jen's rep has confirmed that she's launching her own signature fragrance
, which, according to an insider, she's thinking of naming "Aniston." No word on the scent notes yet, but apparently the fragrance is "all about capturing the idea of romance and freedom at any age." What do you think? Ready to get friendly with this one? Or is it just one more celebrity perfume that needs to be derailed?