Joan Rivers passed away [1] this morning at the age of 81. We (as well as her celebrity fans [2]) were truly saddened to hear of her passing, but she leaves behind a true legacy. While she may not have been the first female comedian, she was certainly one of a kind: no one was safe from her skewering, raunchy jokes — not even Joan herself. She wasn't afraid to poke fun at sensitive topics in her life, including her husband's suicide, financial losses, and all the work she'd gotten done. Remember Joan's funniest moments with her best blasts on beauty, aging, and plastic surgery.
1993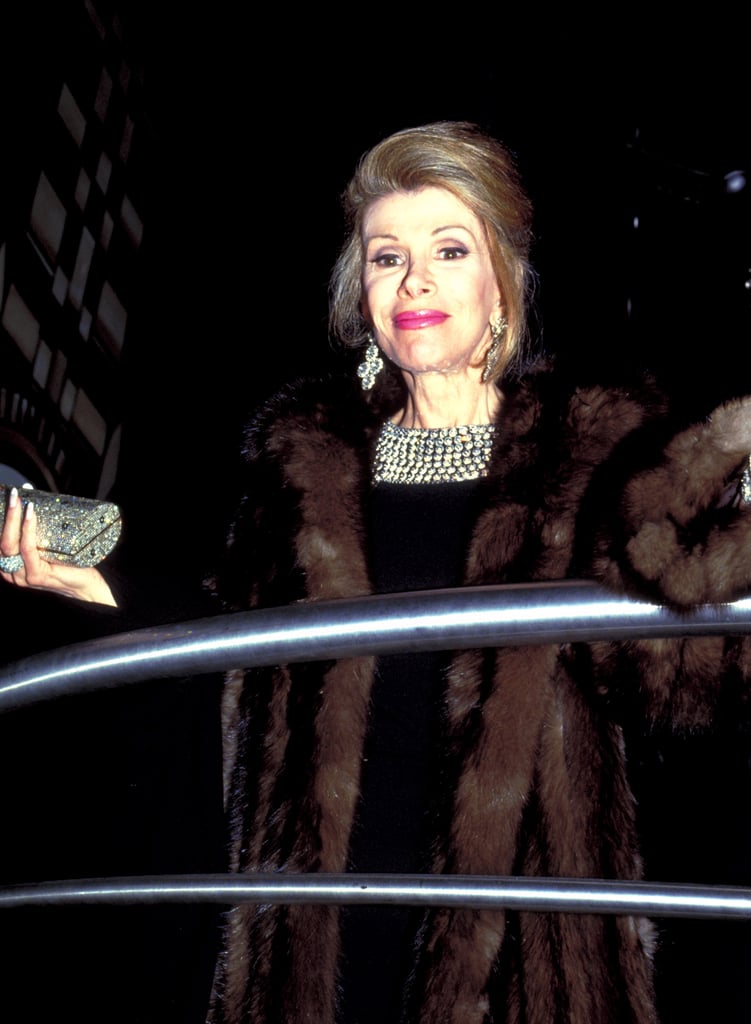 "I wish I had a twin, so I could know what I'd look like without plastic surgery."
2002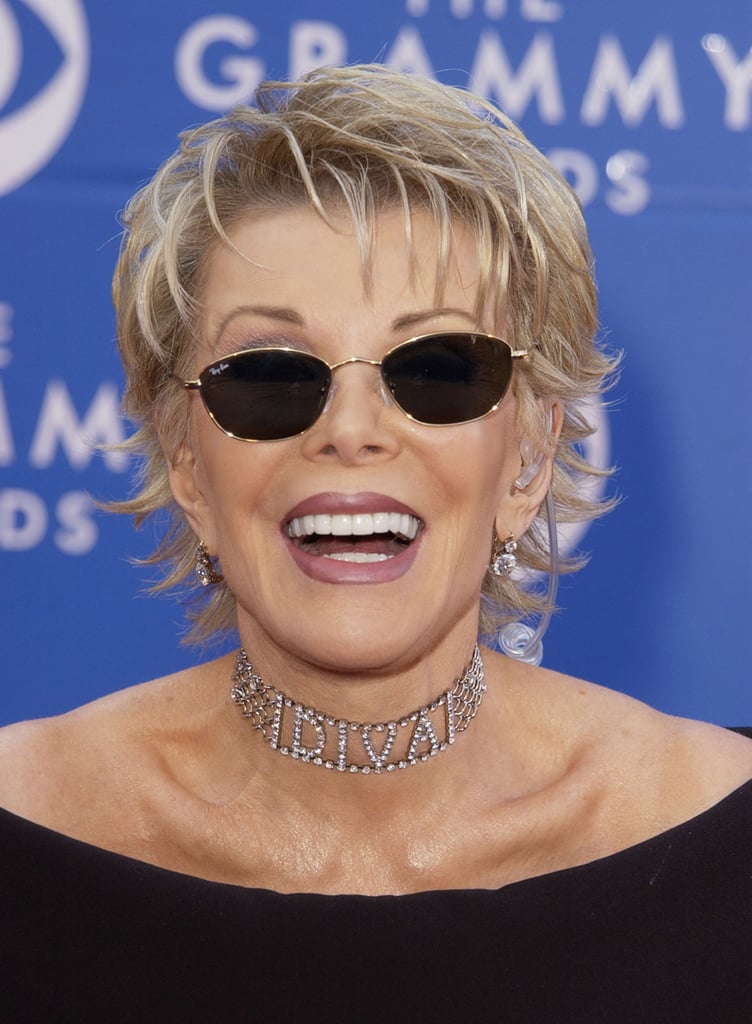 "The ideal beauty is a fugitive which is never found."
2002
"My body is dropping so fast, my gynecologist wears a hard hat."
2004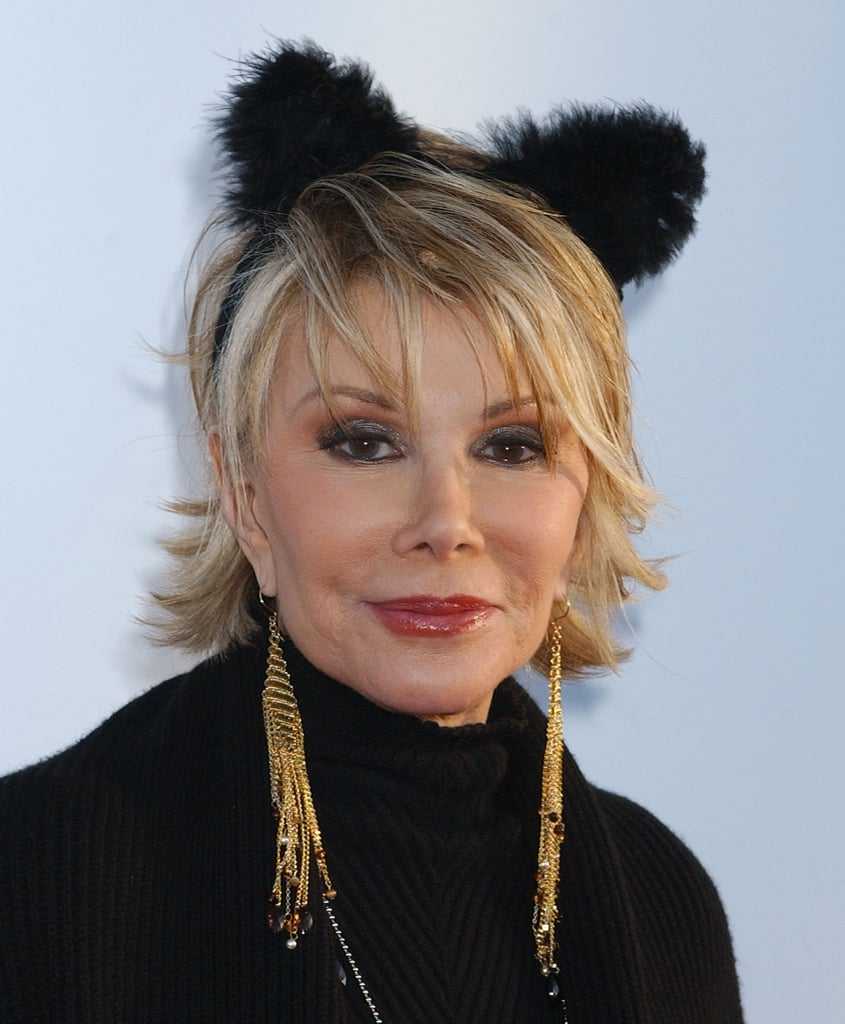 "I'm sure some of you are wondering whether my breasts are real. Let me just explain to you. This one is, this one isn't."
2004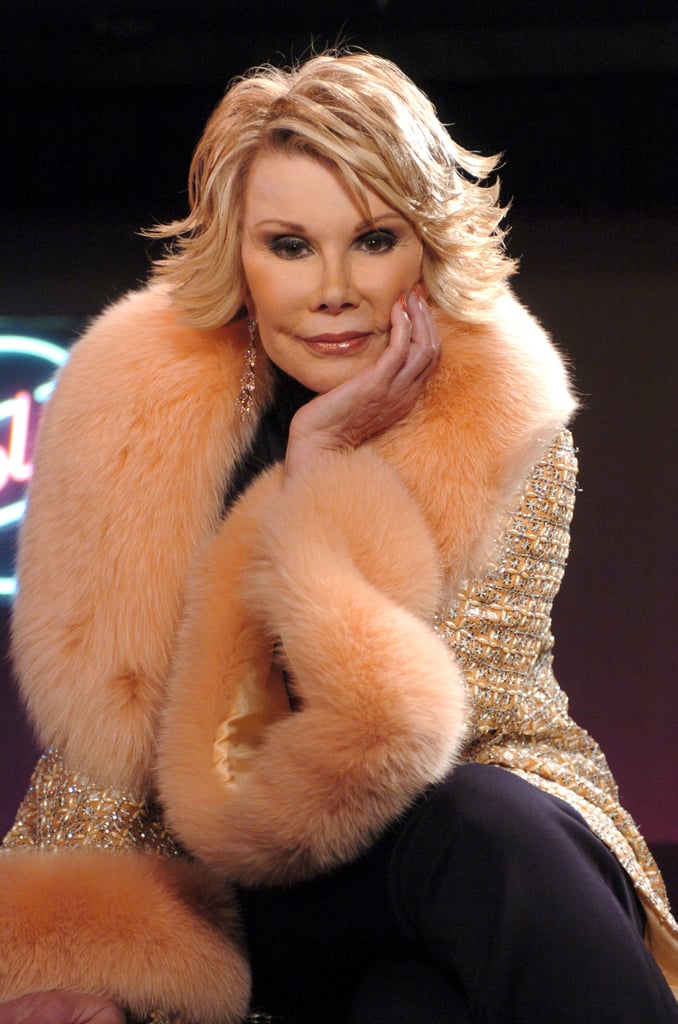 "My face has been tucked in more times than a bedsheet at the Holiday Inn."
2009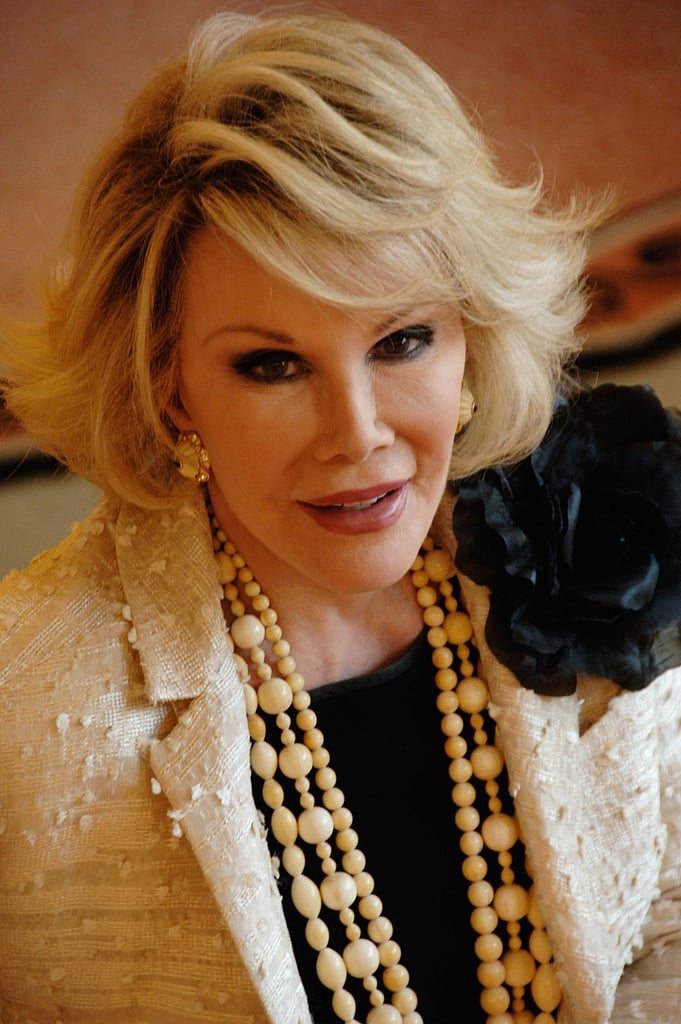 "When you reach a certain age, hair grows on a woman. I've got 5 o'clock shadow on my ass."
2013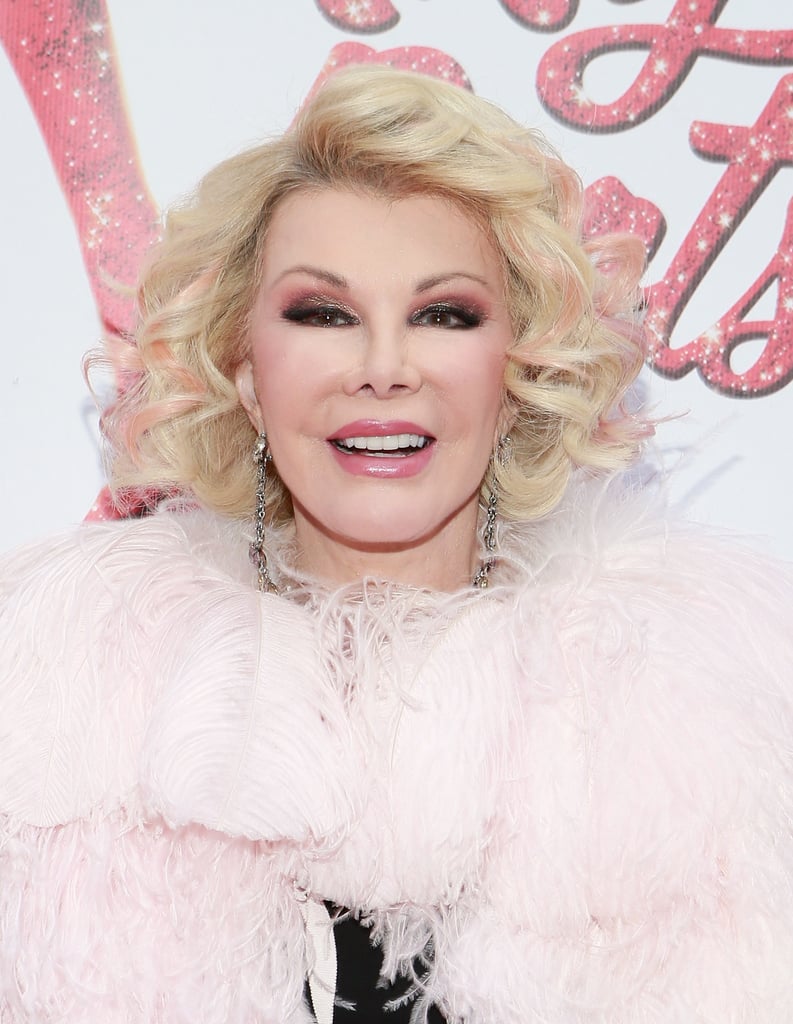 "I've had so much plastic surgery, when I die they will donate my body to Tupperware."
2014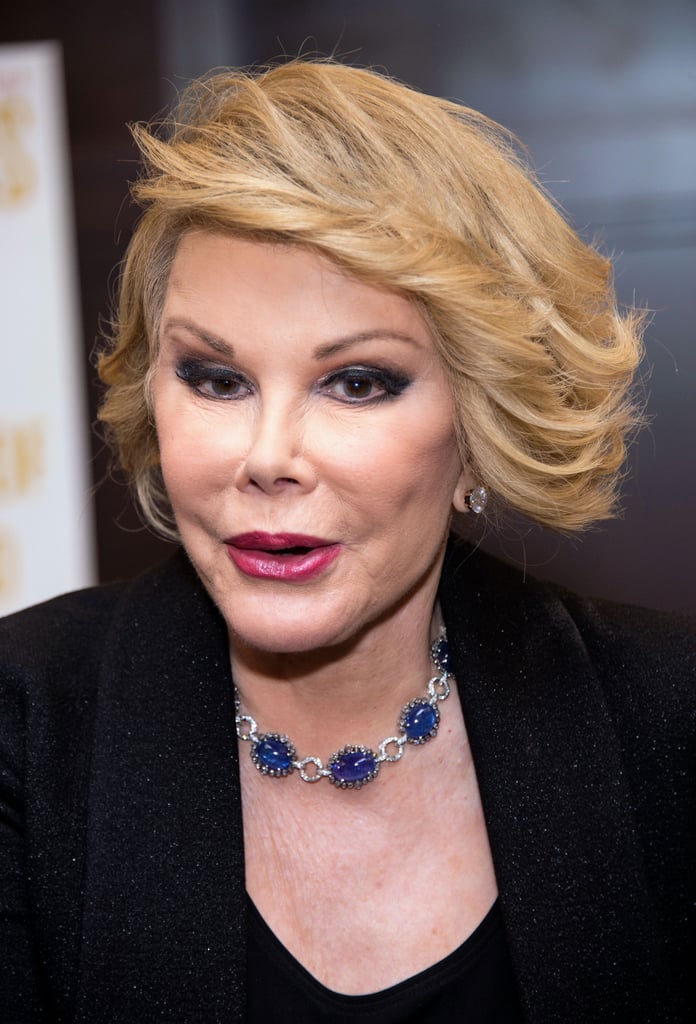 "Looking 50 is great — if you're 60."