Kat Von D and Too Faced Makeup Collaboration
Prepare Your Wallets! These 2 Cult Beauty Brands Are Teaming Up
ADVERTISEMENT ( more slides)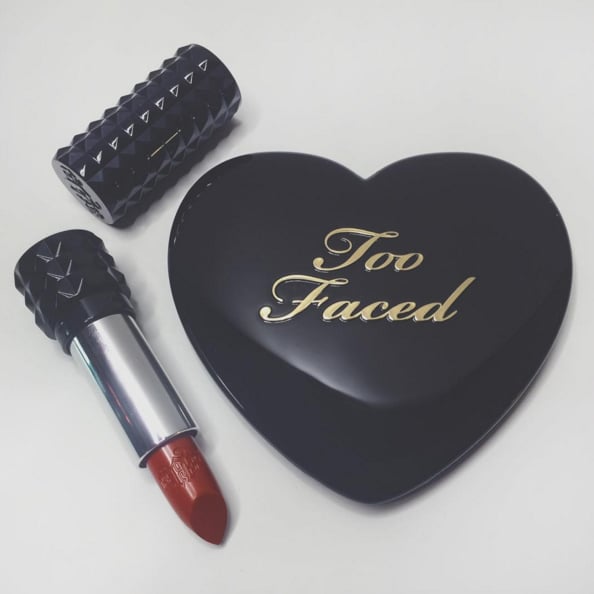 1
Prepare Your Wallets! These 2 Cult Beauty Brands Are Teaming Up
Kat Von D is praised across the Internet for its grunge makeup shades, powerfully pigmented lipsticks, and foundation that can cover even the boldest of tattoos. Too Faced is celebrated for its cute chocolate-bar-inspired shadow palettes, a partnership with transgender icon Gigi Gorgeous, and mascara that claims to be better than sex. Though the brands are wildly different, the two founders are teasing at something major: a line collaboration.
A few months ago, Kat shared an Instagram photo of one of her Studded Kiss lipsticks beside a Too Faced compact with the vague caption "Kat Von D + Too Faced = heart emoji." More recently, Too Faced cofounder Jerrod Blandino posted an image of him with Kat (and one of his adorable dogs) with the sentiments "True Love #BetterTogether."
We were initially surprised by this sneak peek, as black studs and pink hearts don't quite go together in our minds, but we realized that when it comes down to it, Kat and Jerrod are both passionate about one huge aspect: both their lines are cruelty-free.
Check back for more information on this exciting partnership! We'll be sure to update with news as it breaks.