Honestly, Kate Mara sort of snuck up on us. Just a few years ago, she was Rooney Mara's little sister, but now she's broken out as a beauty star of her own. Kate's best beauty looks are kind of sneaky, too. Every time she hits the red carpet, the actress wows the crowd with her sleek updos, but then she turns around and BAM! All her hairstyles are glamorous in the front and party in the back. Kate's also locked down the surfer-girl beach wave, and we're beyond jealous. There's no way we could pull off that much gel!
January 2015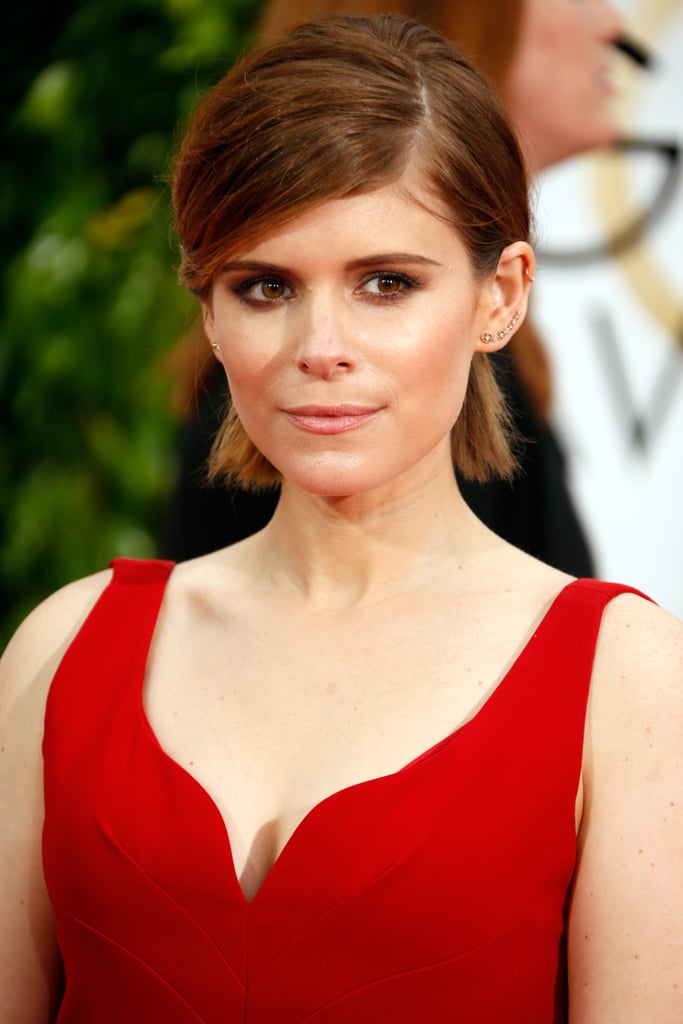 Kate's bob looked bedhead-y and tousled at the Golden Globe Awards.
January 2015
The sides of her bob were brought back into a cute, kitschy twist.
August 2014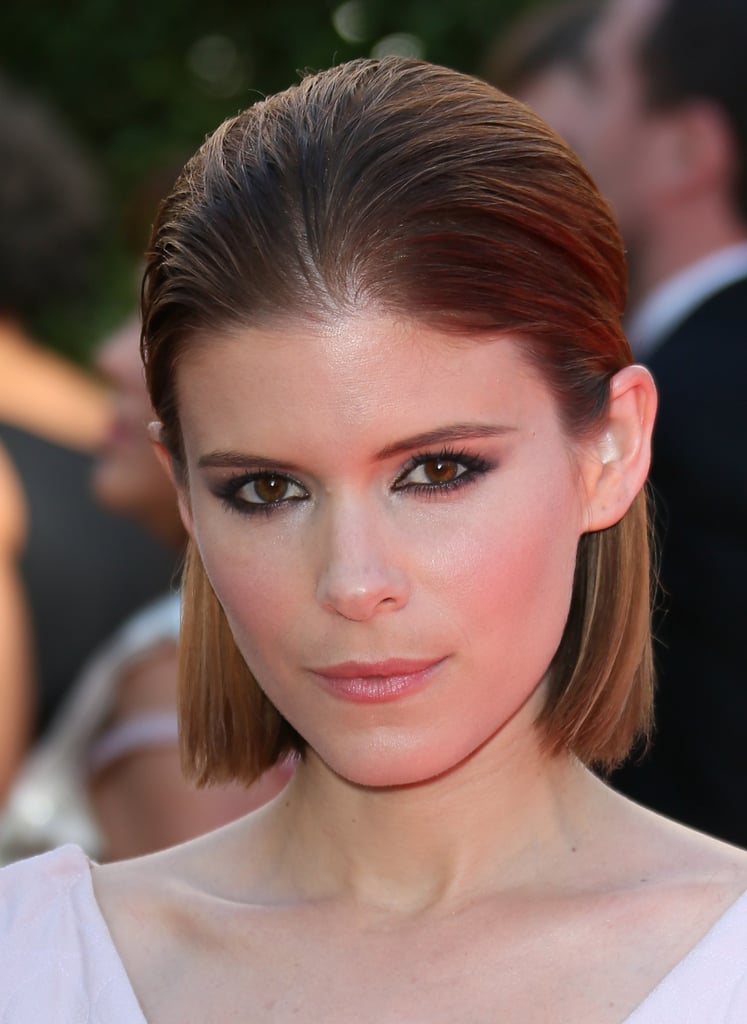 At the Creative Arts Emmys, Kate's bob looked like it was just slicked back behind her ears . . .
August 2014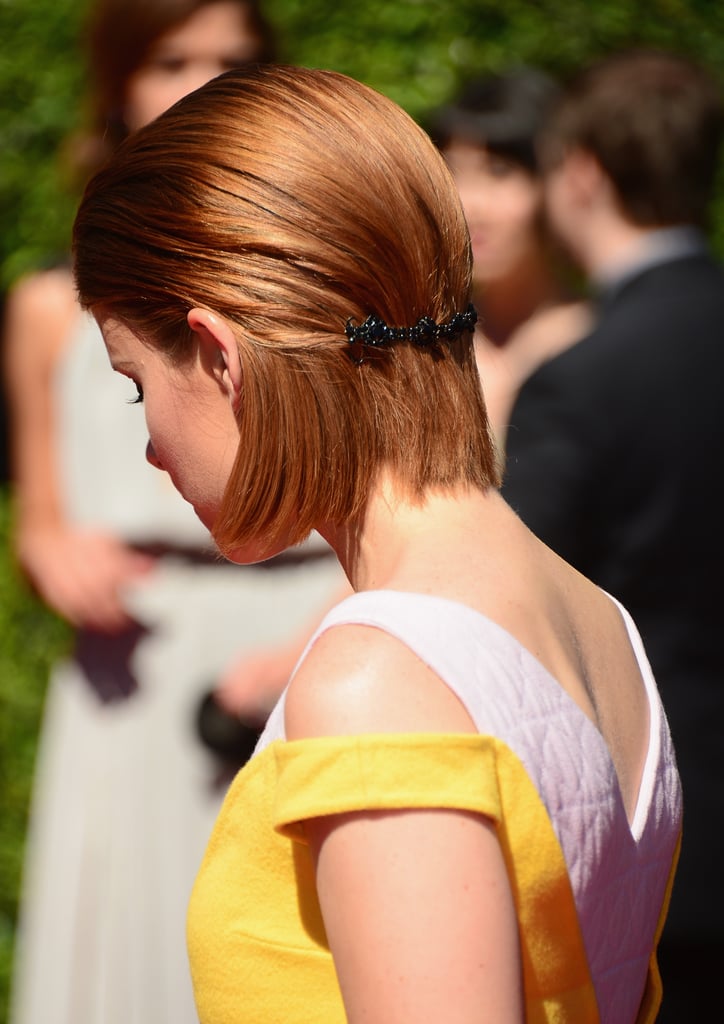 . . . but from the back, you can see that her strands were pinned back with a retro-looking barrette.
June 2014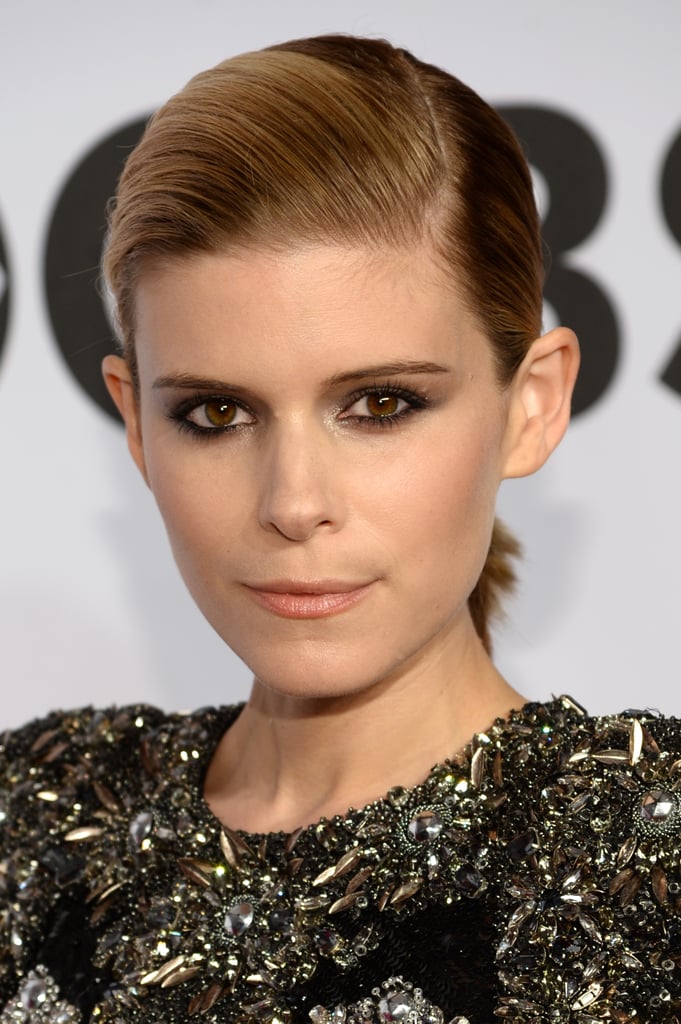 Truthfully, we thought it was impossible to get lob-length locks into a ponytail that's chic, not stubby. But Kate elegantly pulled off a deep part and low ponytail. Bonus points for a heavy dose of angular eyeliner.
June 2014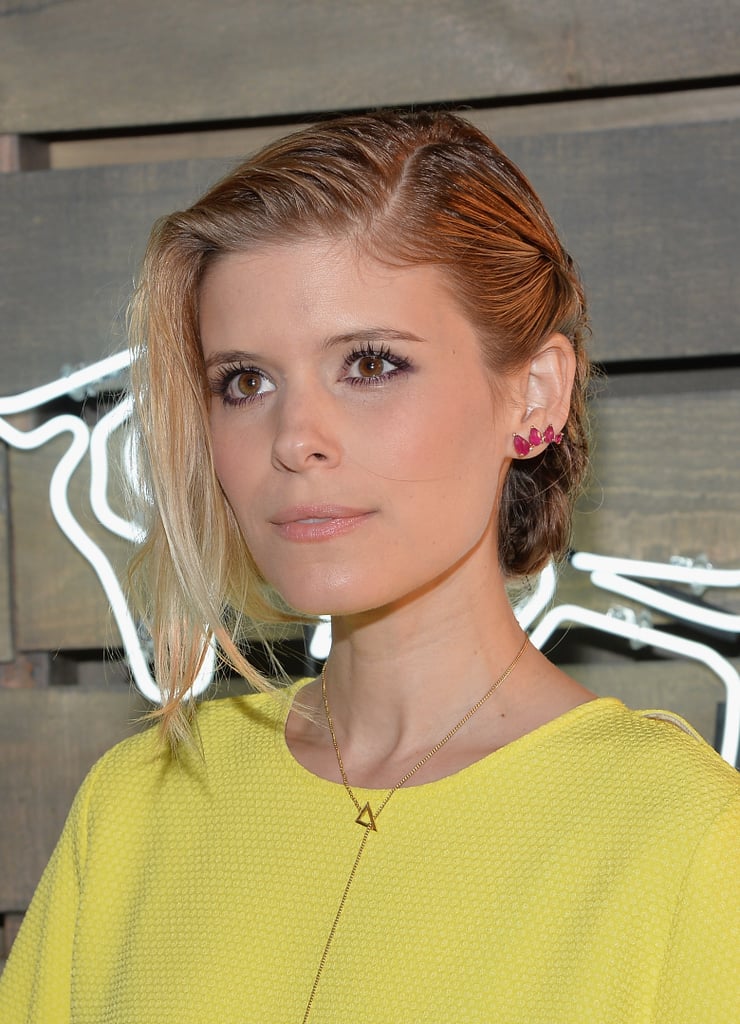 If you haven't noticed yet, Kate loves a sleek, textured look. This undercut braid/bun combination was just one example of how she's making gel cool again.
April 2014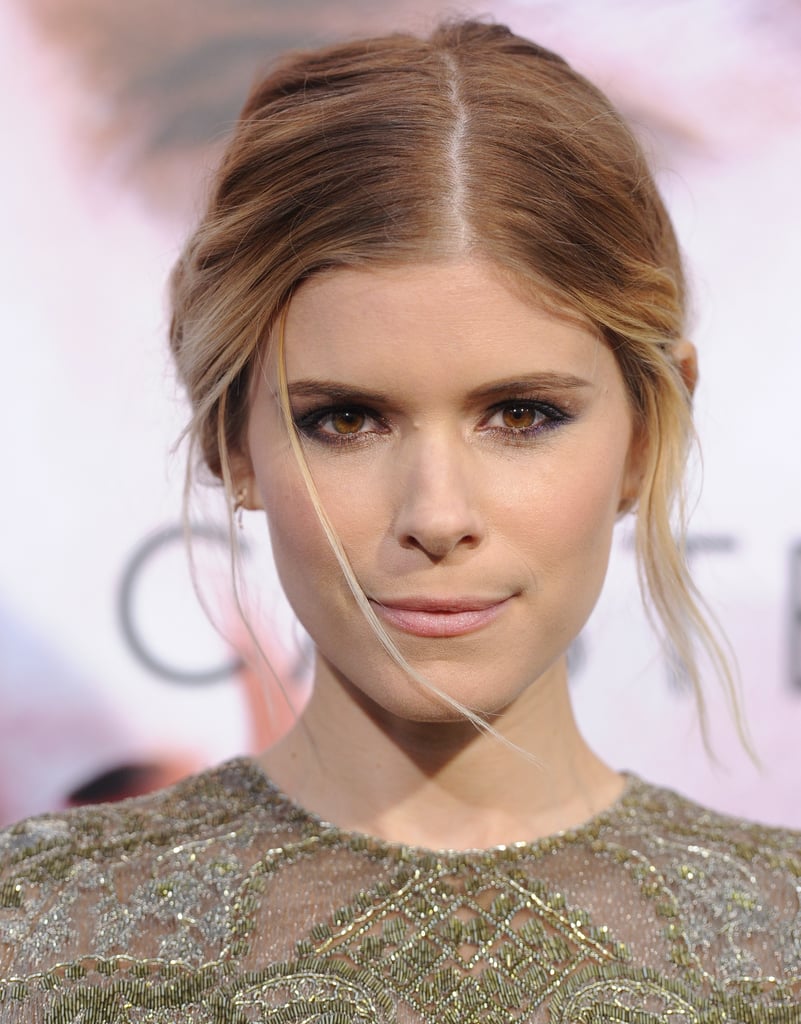 We consider Kate to be on the edgier side of the beauty spectrum, but she has a soft side, too. This updo left a few stray pieces around her face to really play up her girlish features.
April 2014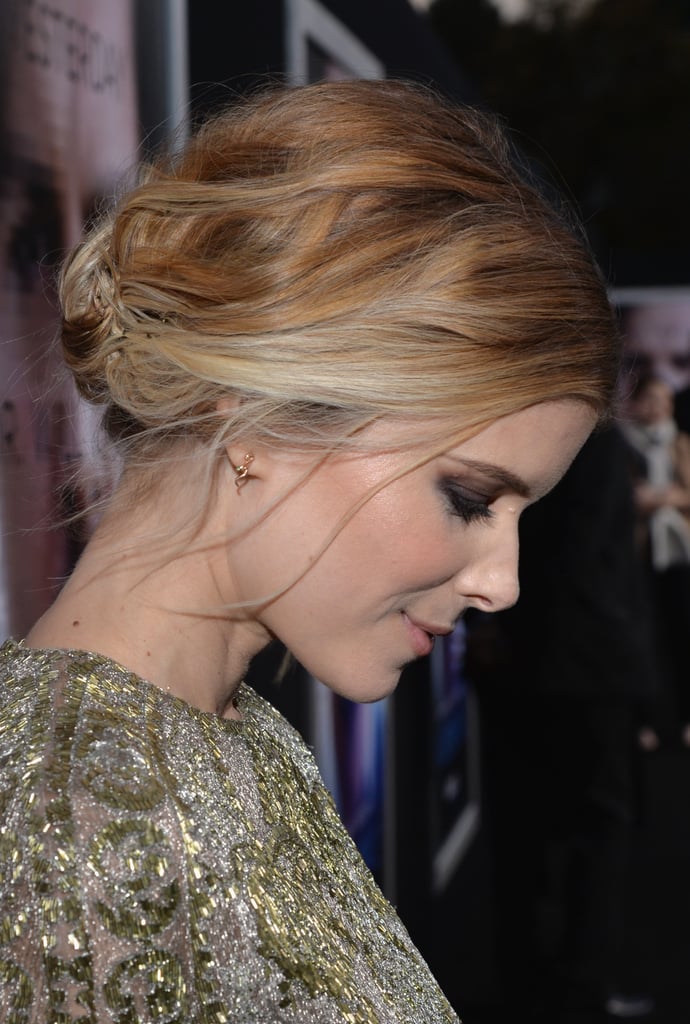 . . . And in the back, there was a bevy of bobby pins holding her tucked-under chignon in place.
March 2014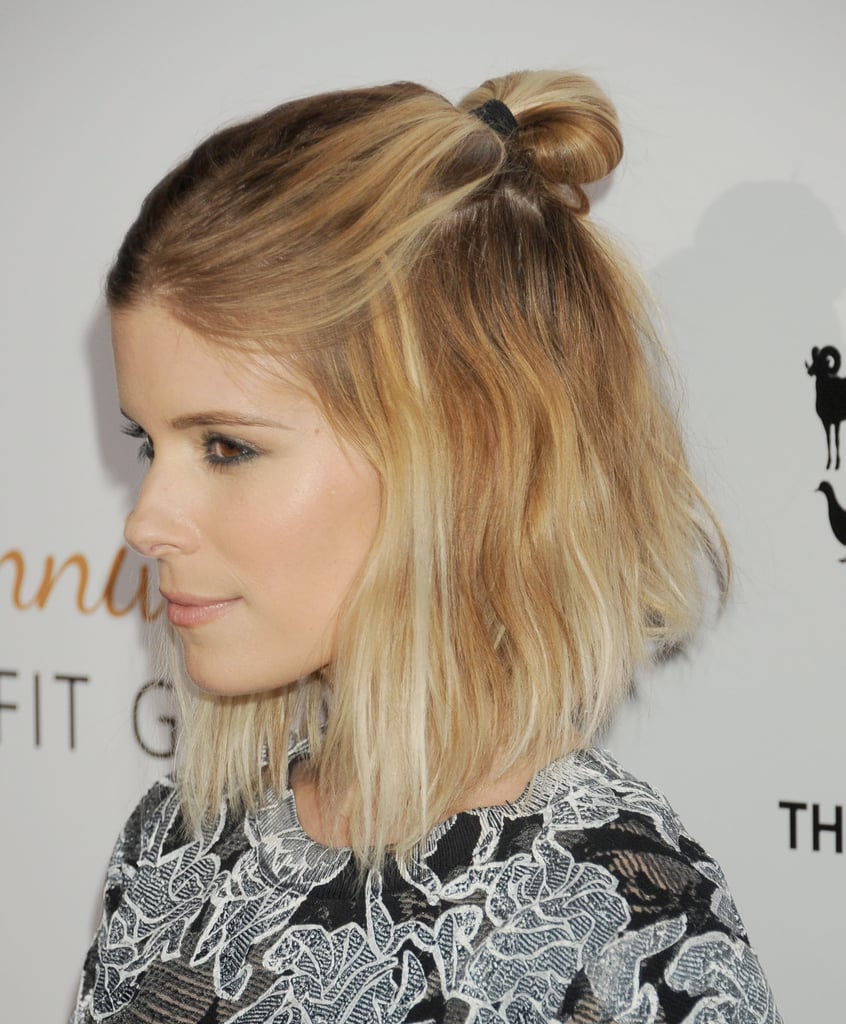 Kate must have been inspired by Jared Leto's man bun [1] when she rocked this half-up hairstyle. The pseudo topknot showcased of her angular haircut to a T.
February 2014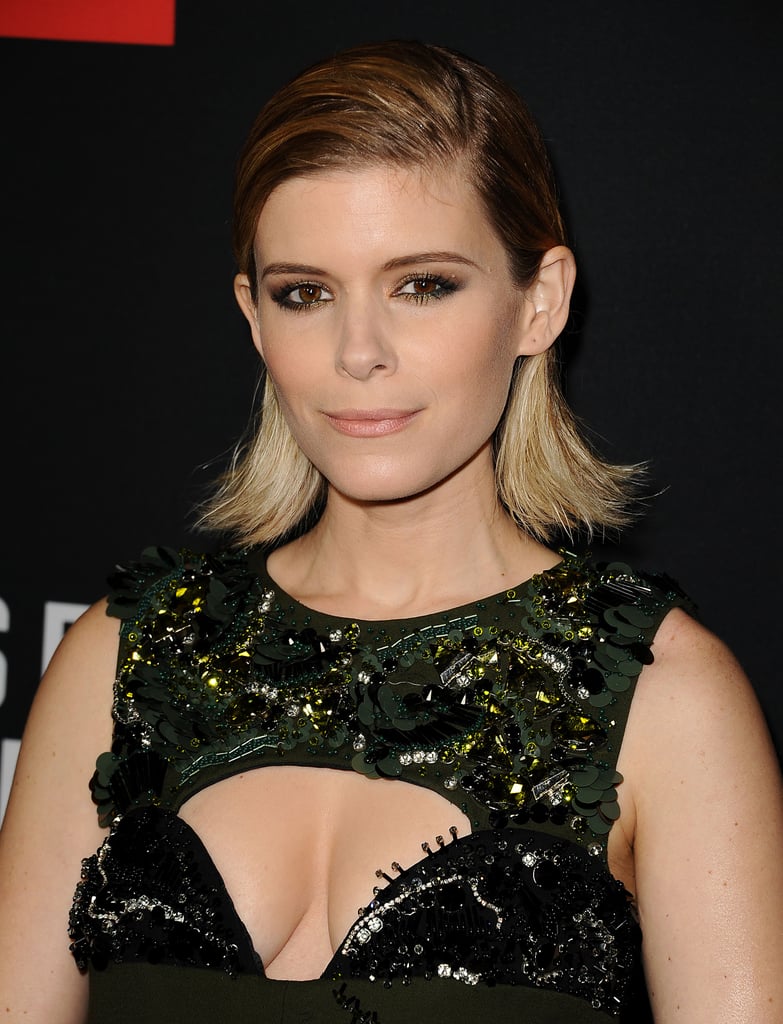 So technically this two-toned style isn't an updo, but the sleek look is one of our favorites because of the unexpected element in the back [2] . . .
February 2014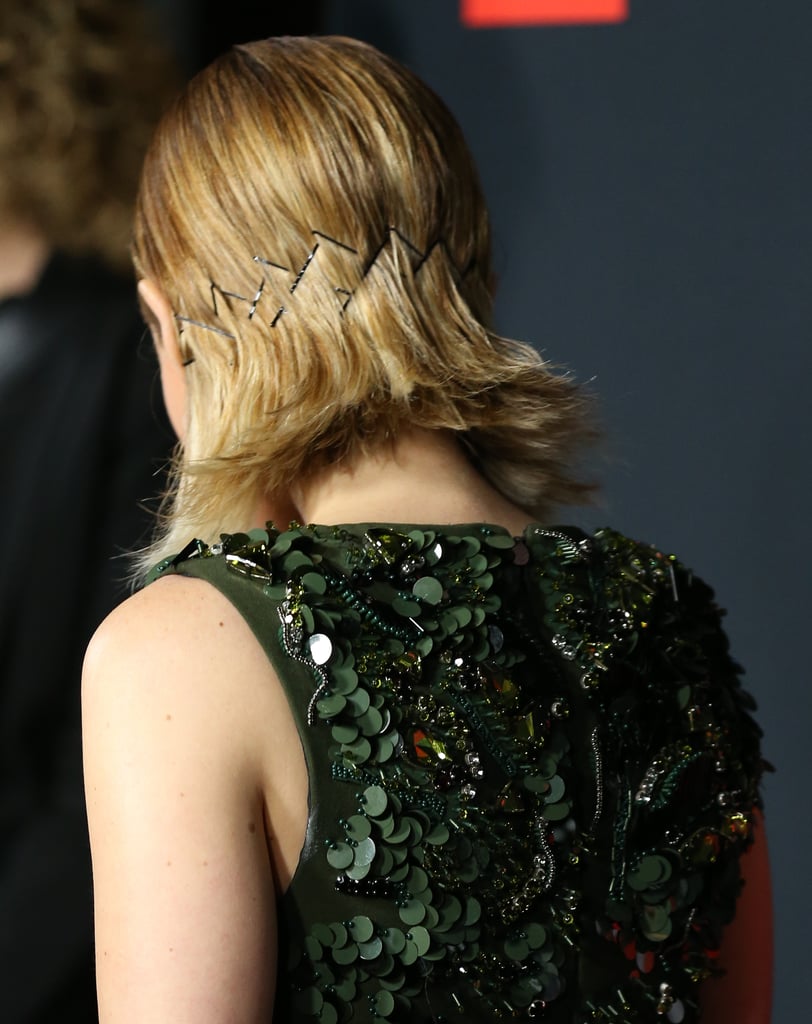 Check out this hairpiece made of bobby pins!
January 2014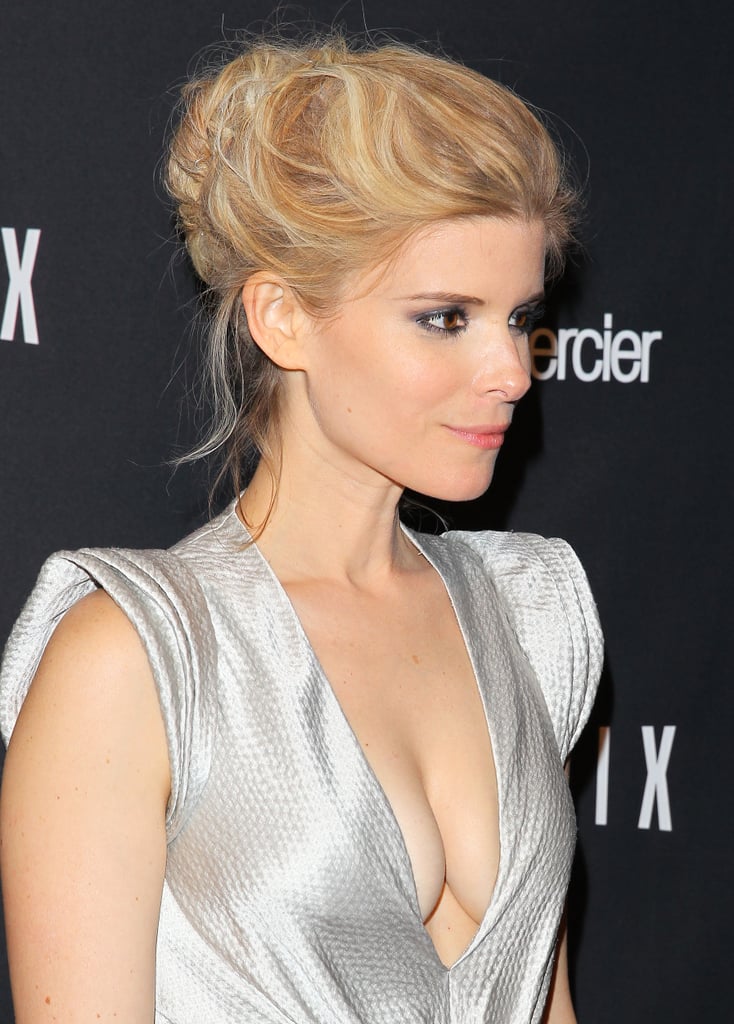 Kate brought the '90s french roll back in a major way with this piecey, curled updo.
May 2013
Back when Kate was a brunette, she wore this updo surrounded in black flowers. The look was all dark princess when paired with a smudged eyeliner and defined lashes.
September 2012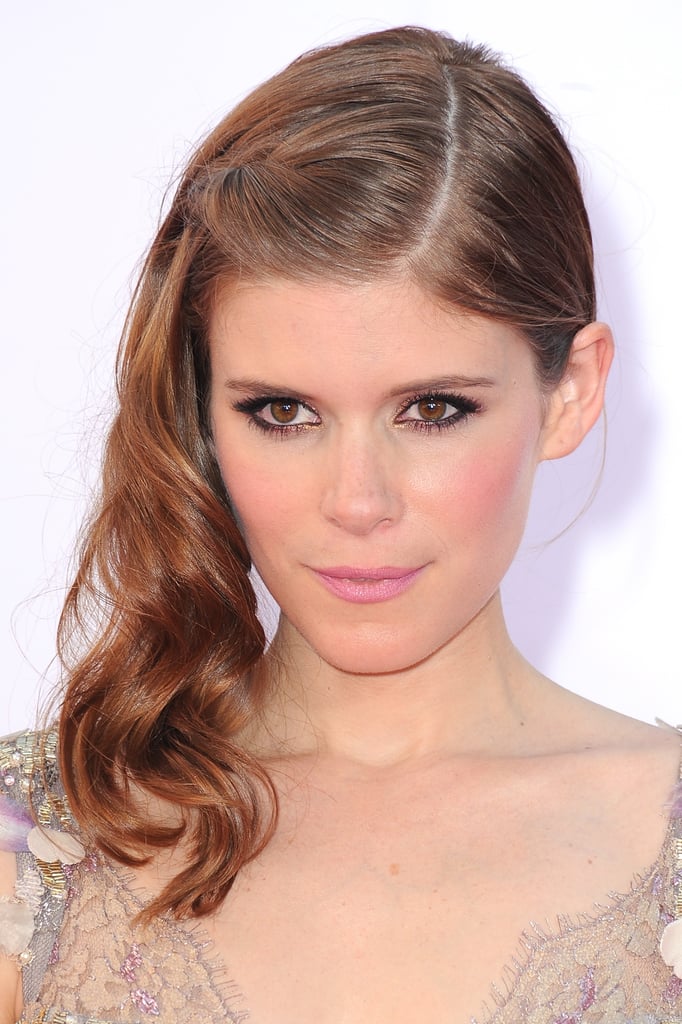 This half-up hairstyle looked something like the side ponytails we loved as a kid, but . . .
September 2012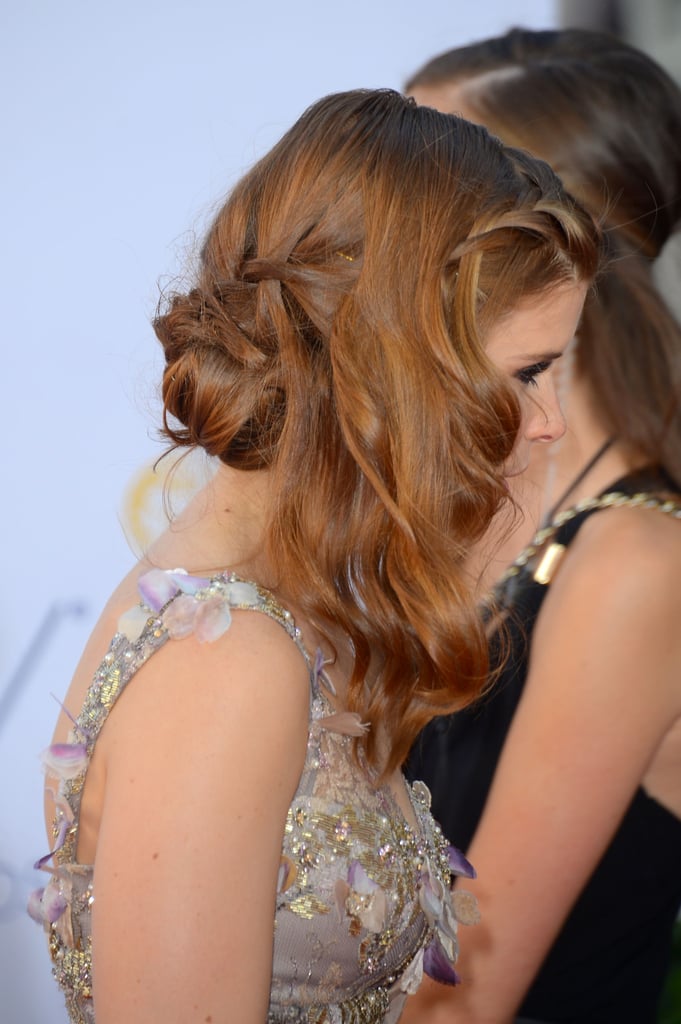 From the side, you can see it was a much more grown-up version.
February 2012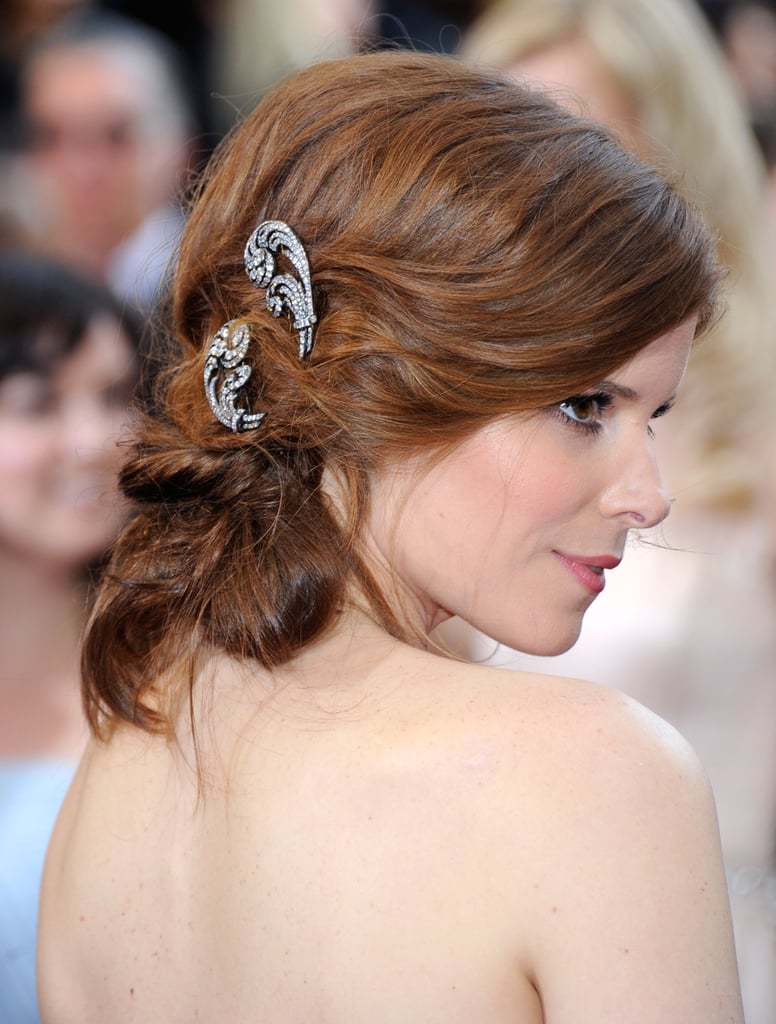 Once again, Kate proved you can accessorize your strands — no matter the length. Chic!
October 2010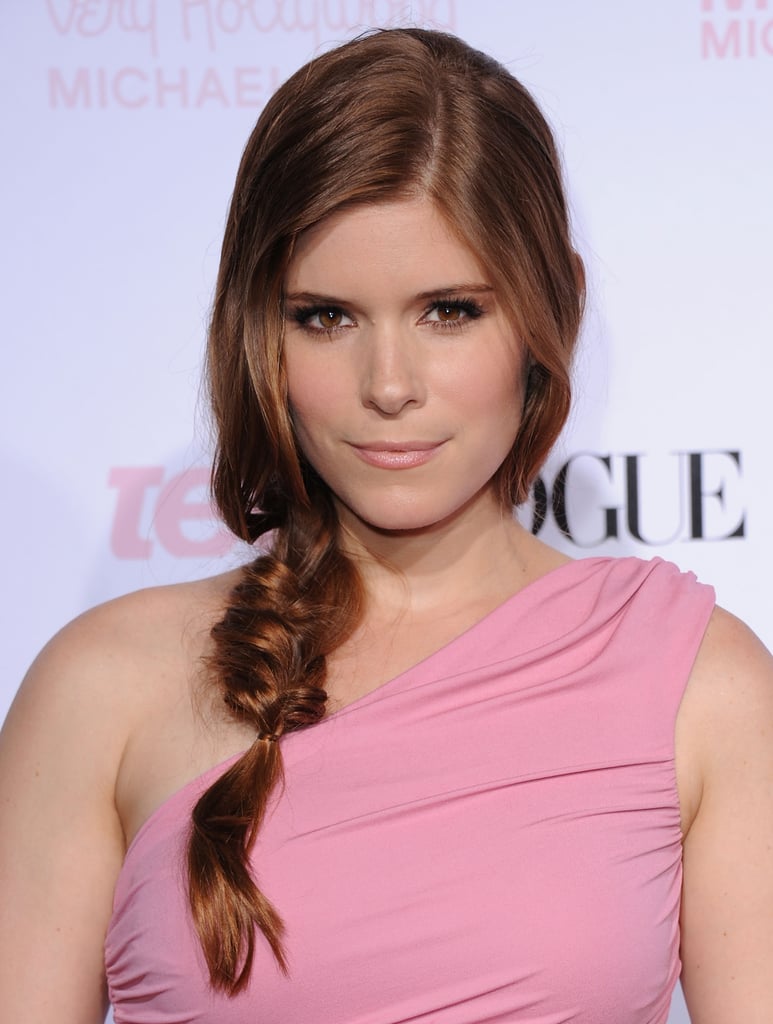 Back in 2010, she grabbed our attention with this loose side braid.