Kate Middleton may be a duchess and a celebrity in her own right, but that doesn't mean her life is totally perfect — and in fact, it's her relatability that makes her so darn likable. After combing through endless photos of the royal belle [1] since she stepped into the spotlight, we've realized that, yeah, she makes minor faux pas [2], too. And we're totally OK with that. She's been snapped twirling and tugging her gorgeous strands on multiple occasions (William has it so easy with his comb-over). Other times the weather — or Prince George — has sabotaged her iconic blowouts. All in all, we're comforted by the fact that even Kate has un-princess-y hair moments. Makes us feel a little better about skipping that shampoo . . . for the second day. Scroll through to see more images of Kate!
Flyaways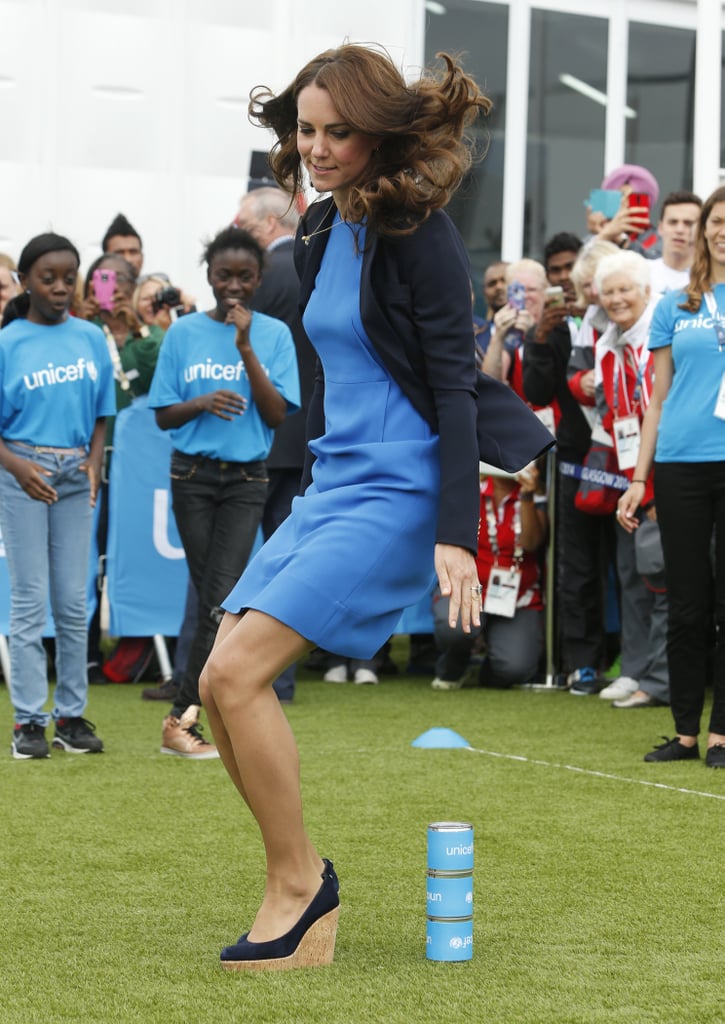 Hopping is definitely not a princess-approved pastime, especially in heels.
Masked Maiden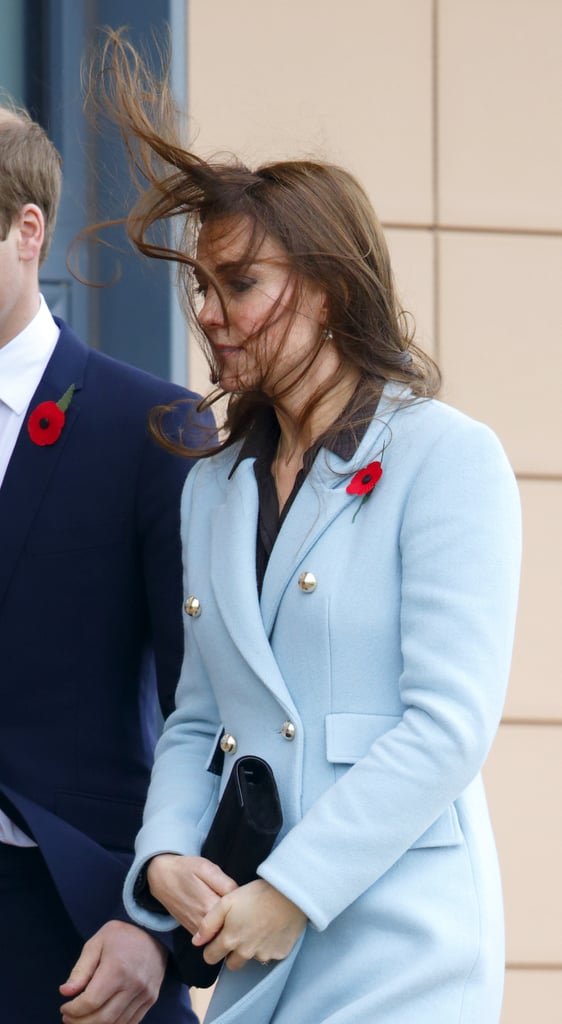 You can barely make out Kate's face through all the hair floating in her face. Maybe that's the royal method of thwarting the paparazzi.
Slicked Back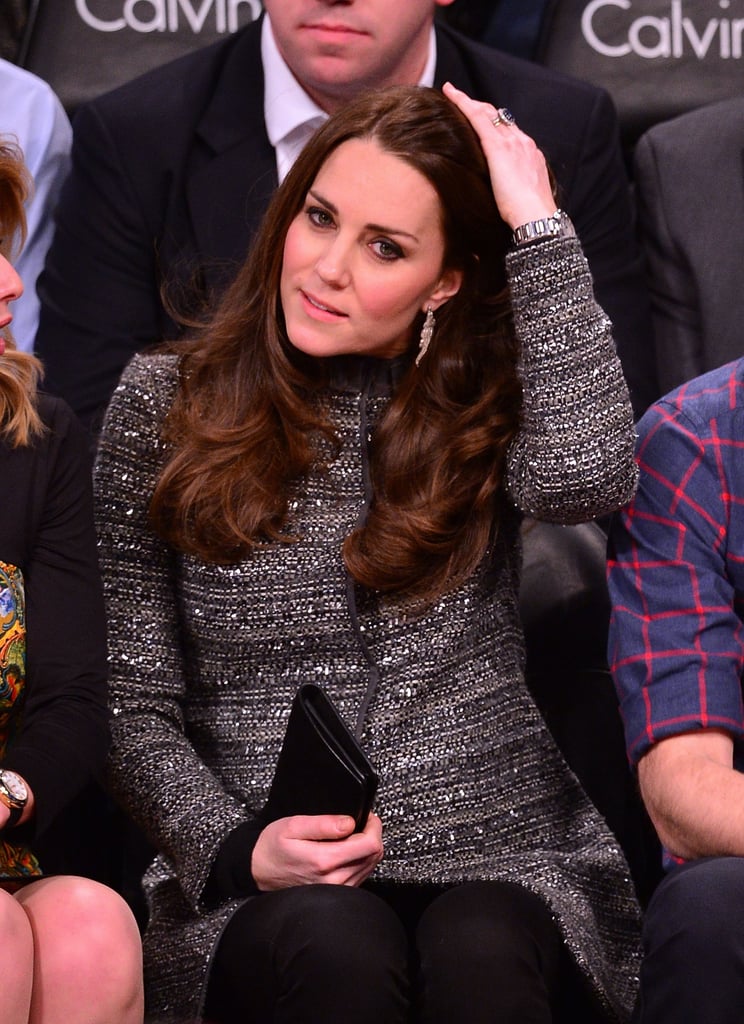 Can you rub your stomach and pat your head at the same time? Kate can!
Smells Good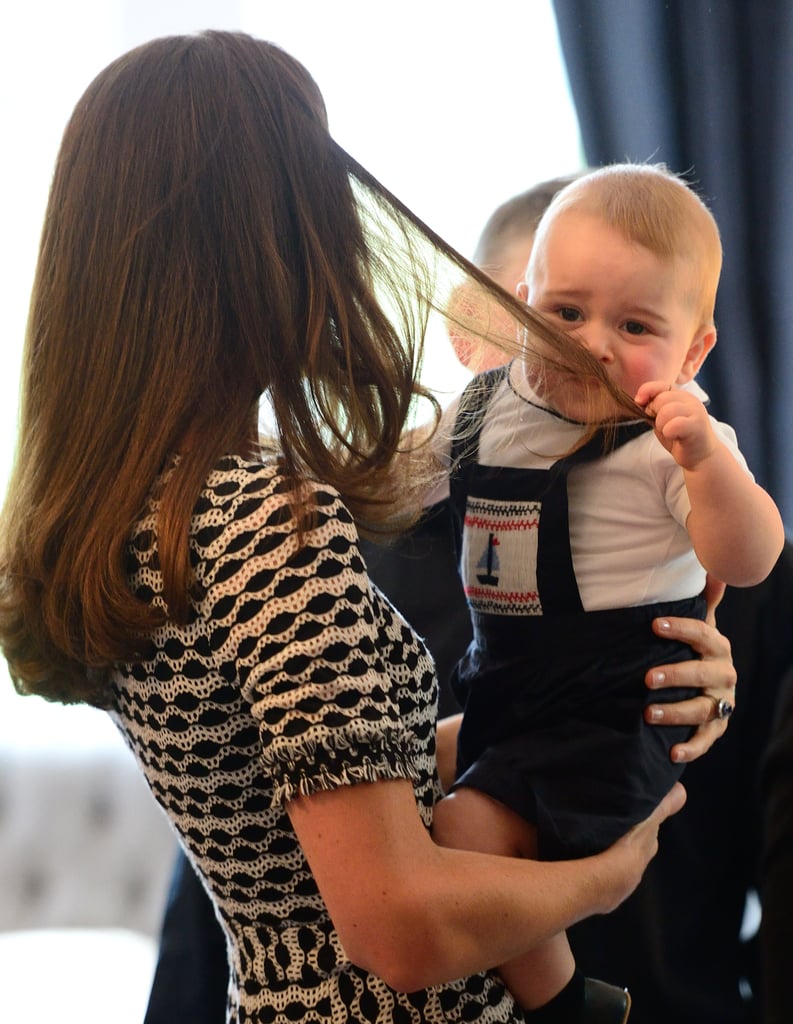 Even Prince George can't deny the allure of Kate's amazing blowout, but he recently went in for a nibble during the royal tour [3].
Balancing Bangs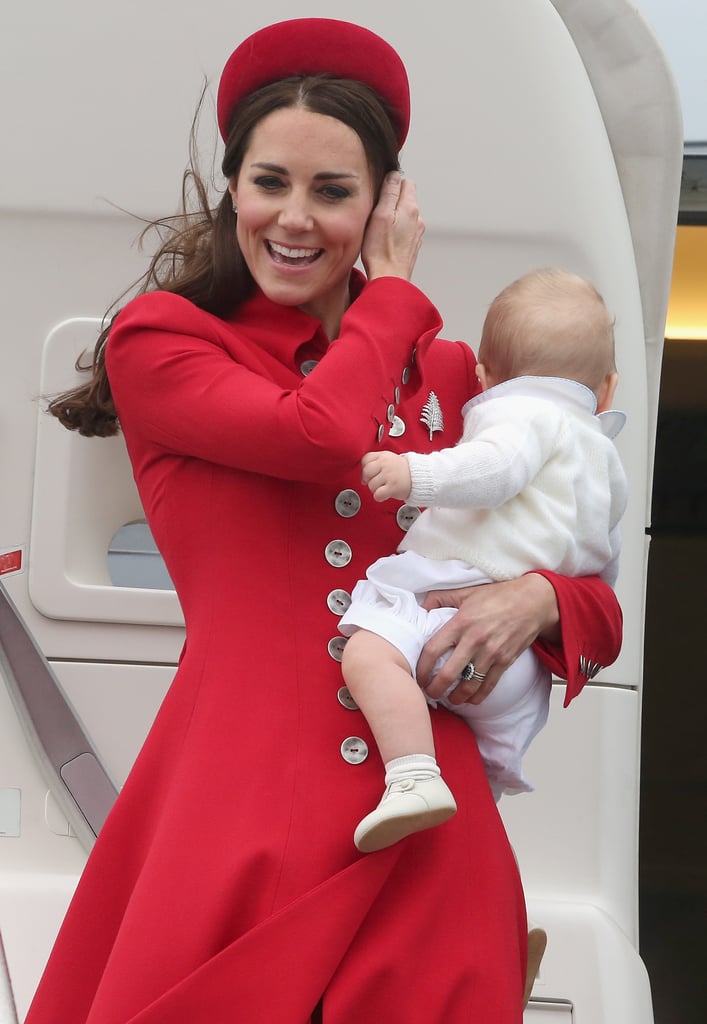 Juggling being a mom and a princess is never easy. On this particular occasion, Kate had to tame her flyaway bangs, deboard a plane (in heels), and keep the heir to the throne in line. Multitasking never looked so good!
All in the Ends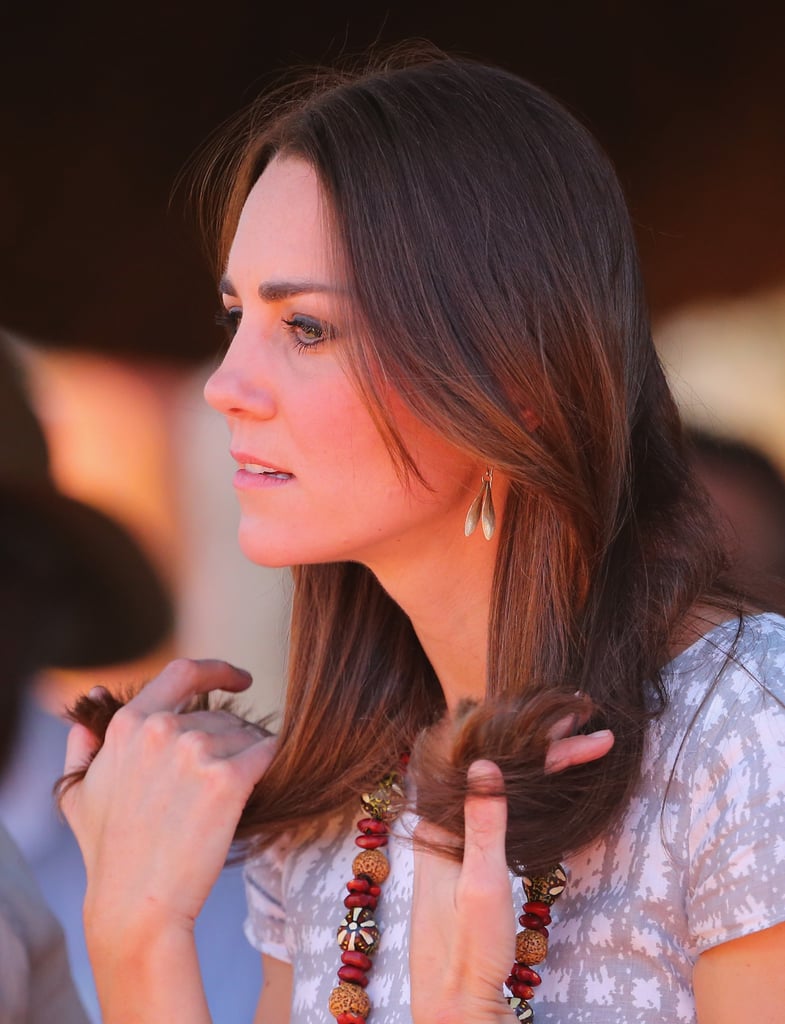 Kate obviously has a strategy for keeping her ends frizz-free.
Hair Help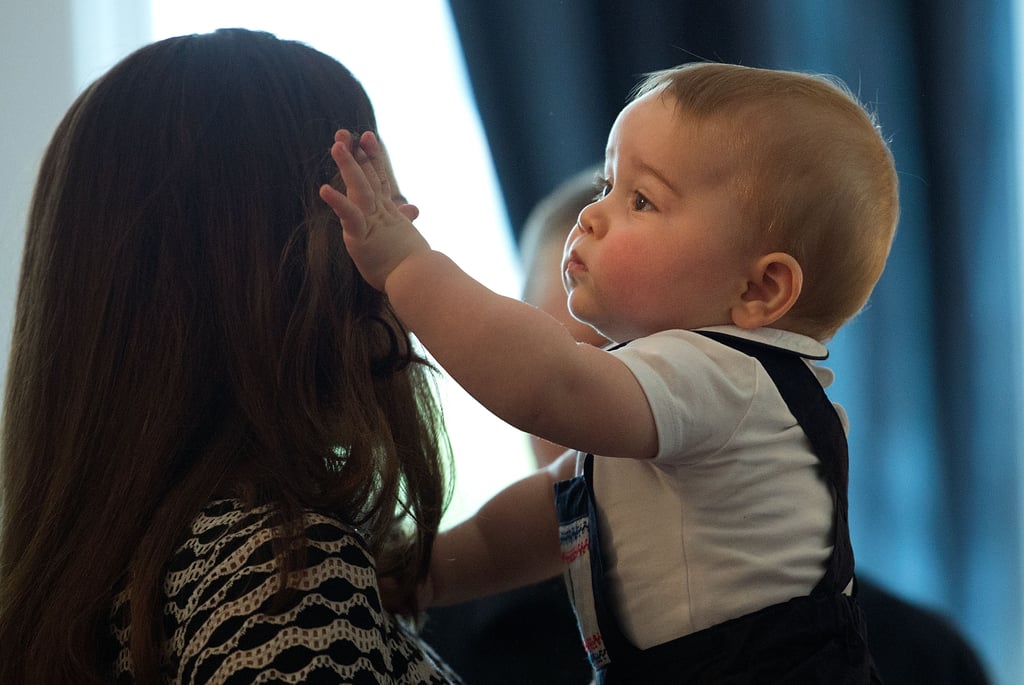 Future king or future hairstylist . . . only time will tell.
Pigtails, Perhaps?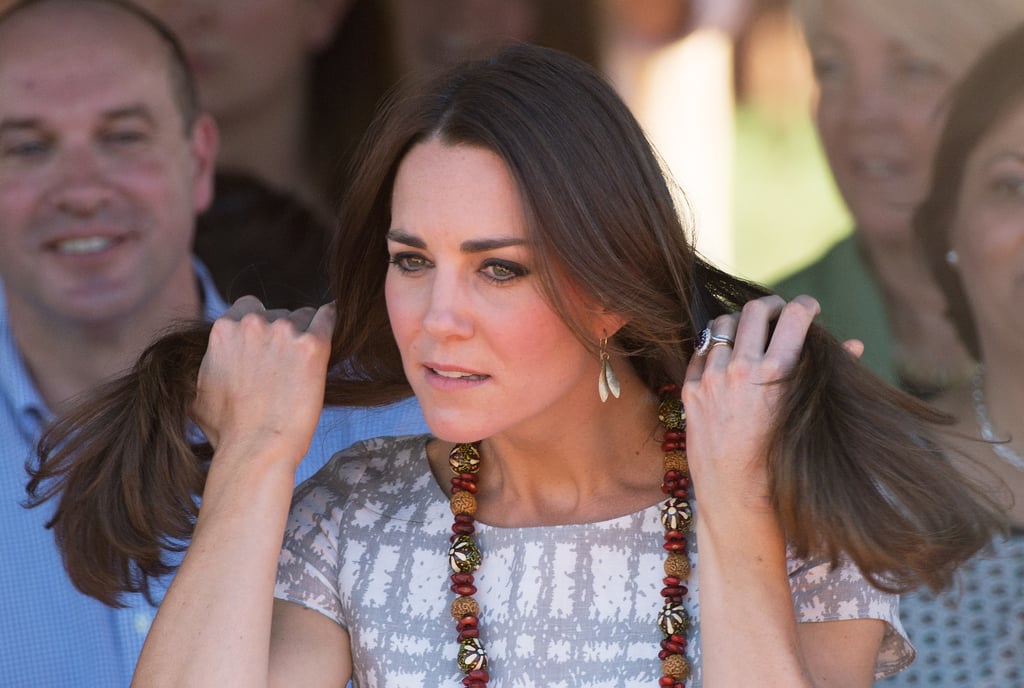 It must have been hot in the outback! Kate was snapped giving her neck a breather during the recent royal tour of Australia.
The Mommy Ponytail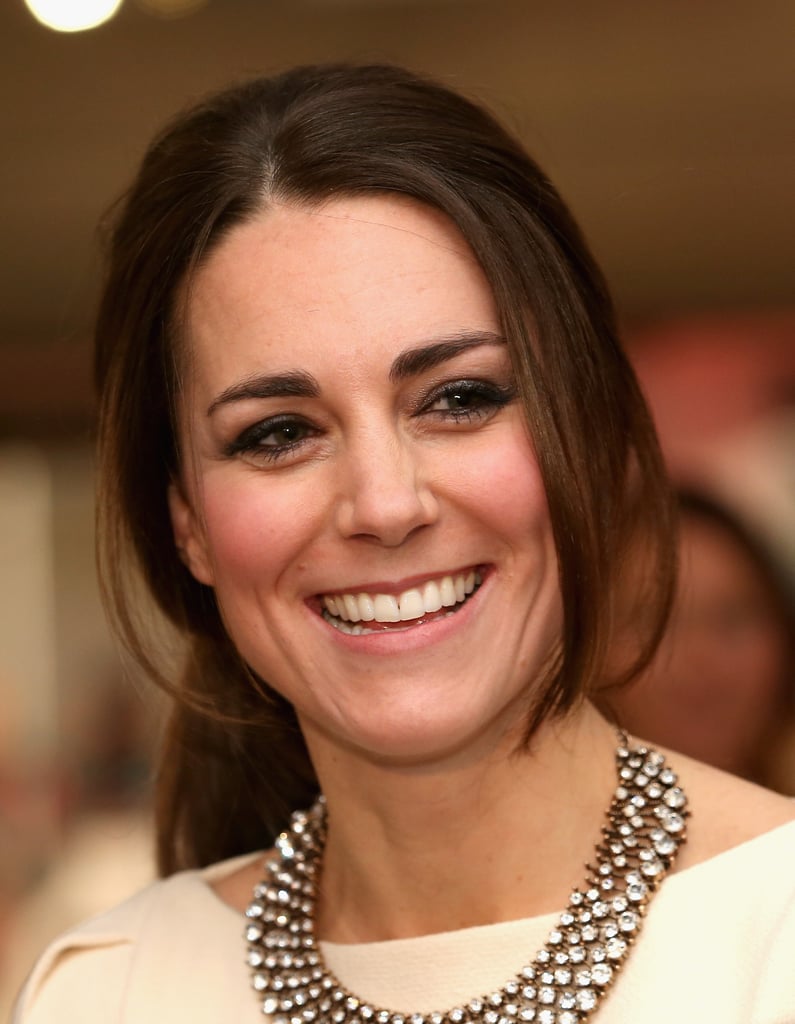 Just a few months after Prince George was born, Kate set out on the red carpet for the Mandela: Long Walk to Freedom film. For the first time, she went with a no-fuss ponytail rather than perfectly coiffed curls.
Au Naturel
In her first spotting after Prince George's birth, Kate left the hairdresser behind with this naturally curly [4] and tousled look.
Twirling and Twirling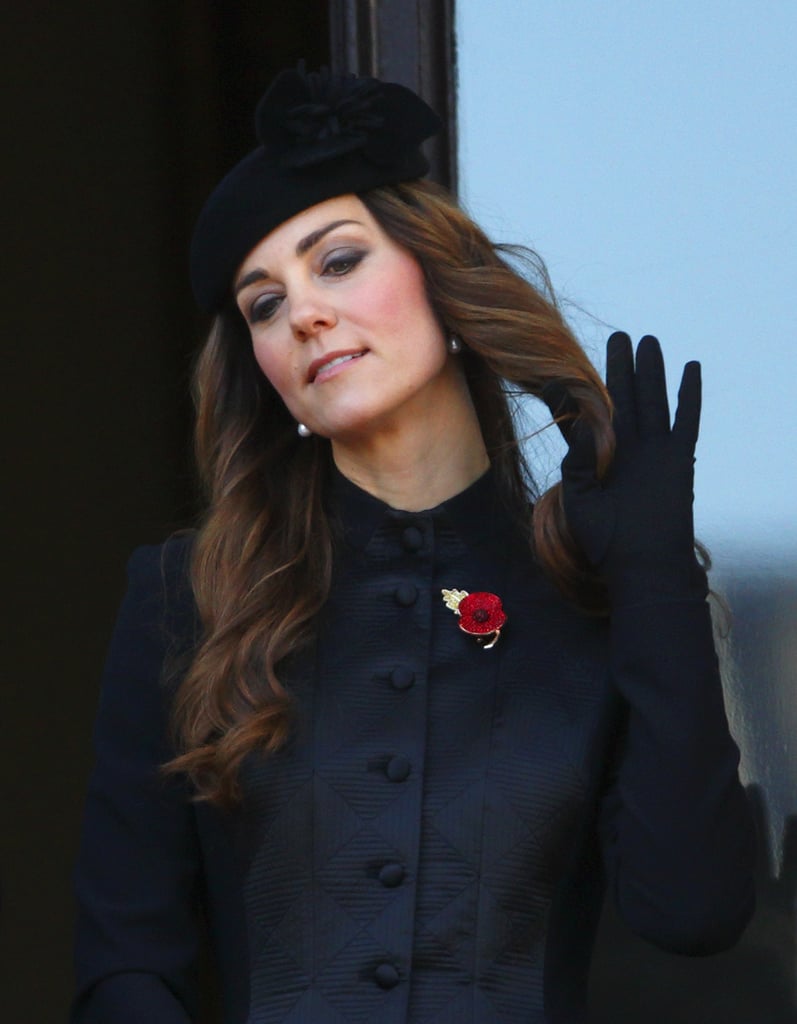 During the Remembrance Sunday service in 2013, Kate gave her strands a girlish twirl [5].
The Worst Weather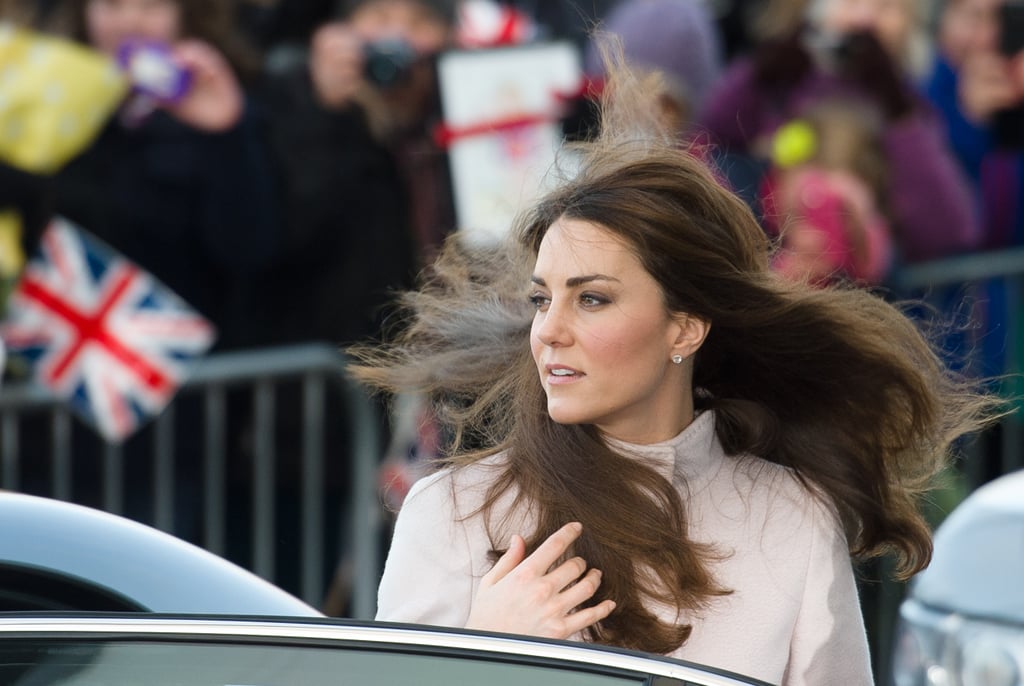 Did someone cue the wind machine?
Hair Handler
Back in 2011, Kate couldn't quite decide what to do with her hands, hence the hair pulling.