Katie Holmes Stars in a New John Frieda Movie 2011-03-18 12:13:31
Katie Holmes "Cheats" in a New John Frieda Film
Like us on Facebook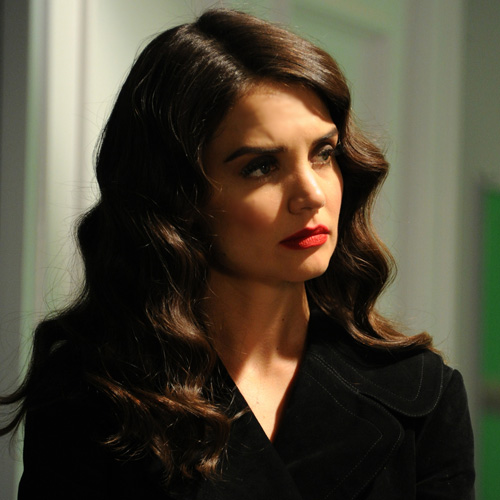 Now that makeup companies and fragrance lines are regularly releasing short films to celebrate their new products, it looks like the hair care sector is getting in on the game as well. On March 22, John Frieda will premiere its new short film The Decision, starring

Katie

Holmes

. In the movie, Katie plays a woman committing a very common hair "sin." She's been cheating on her colorist, and using John Frieda box color

to boot

. Of course, she gets caught brunette-handed.

Katie's hair and makeup look very pretty, and if you're interested in seeing the film when it premieres, you can go to the campaign's Facebook page. We'll be reporting from the premiere, but for now, see another behind-the-scenes image from the commercial after the jump.