Katy Perry Debuts New Red Hair Color
Love It or Leave It? Katy Perry Goes Ginger
Like us on Facebook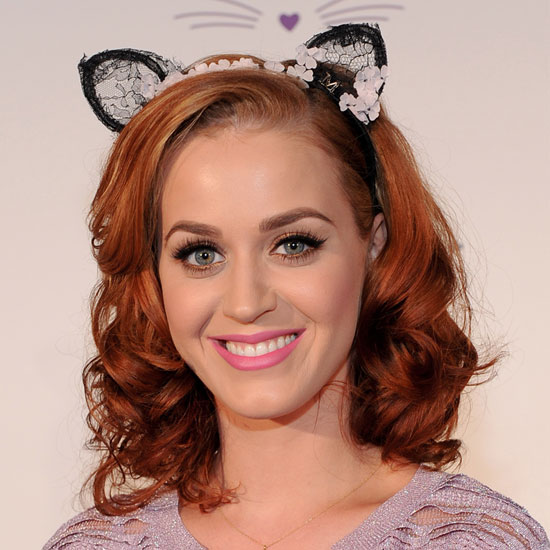 About two weeks ago on her Twitter account,

Katy Perry

excitedly announced her plans to color her dark hair a brand-new hue. But the next day, she tweeted, "So I didn't get to the exact color I wanted from being black for so long! 2get to goal I have 2b ginger for 3wks." Later that day she explained that if she doesn't wait three weeks, she'll end up damaging her hair so much she'll have to chop it all off, leading many to believe it's blond she's actually shooting for.

While the exact color she wants still remains a secret, earlier today when Katy appeared at a Toronto Sears promoting her fragrance, Purr, she was sporting this vibrant copper shade (and kitty ears, of course). Do you think it's working for her, or should she go back to her naturally blond roots?