Whether or not you're a fan, you can't deny that Kristen Stewart [1] is always willing to take a risk with her hair or makeup. Her red carpet looks are always varied and beautiful, and to celebrate her 25th birthday today, we're taking a look back at a few of her best beauty moments (and taking notes, too). Just keep clicking for Kristen's ultimate guide to rocking smudgy eye shadow, remixing the pumped-up pompadour, and being an all-around cool girl.
February 2015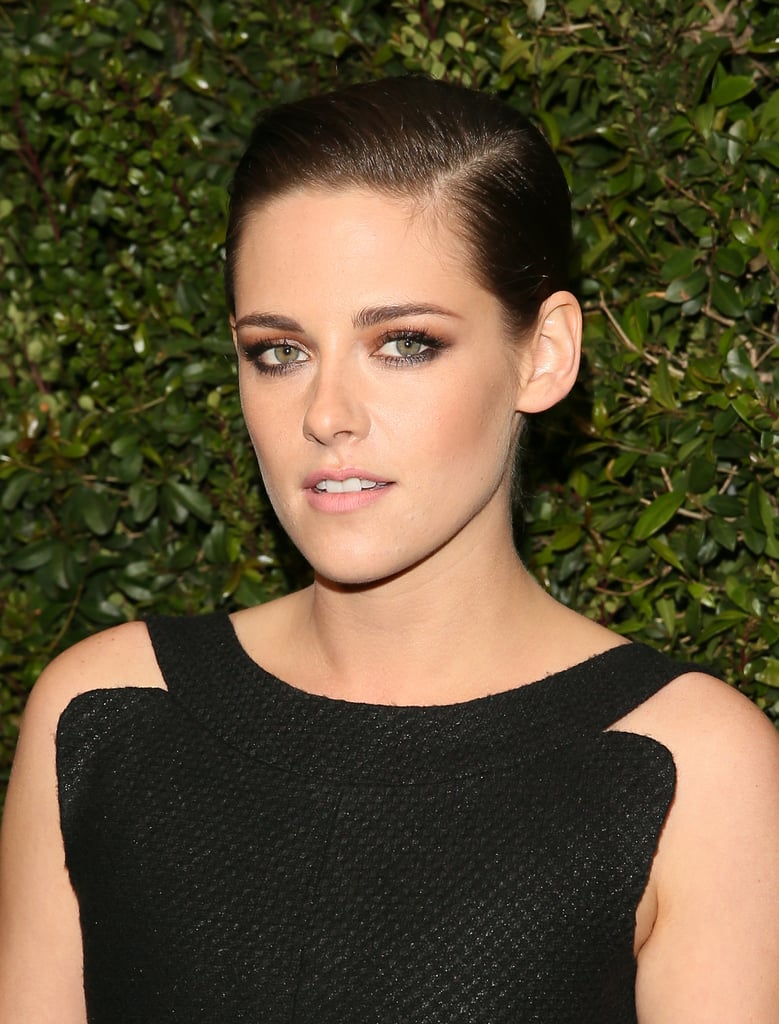 At a pre-Oscars dinner in West Hollywood, CA, Kristen paired masculine, slicked-back strands with a girlie pink lip.
November 2014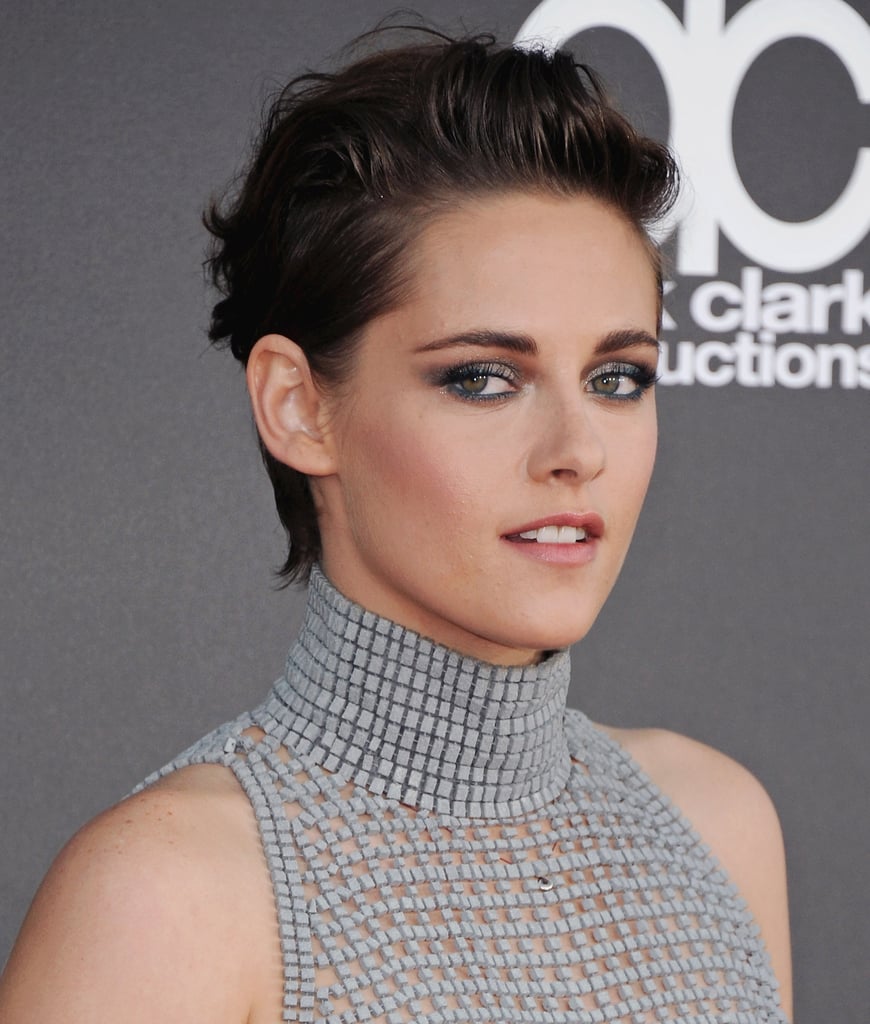 At the Hollywood Film Awards, Kristen rocked an edgy pompadour that beautifully complemented her pewter smoky eye.
July 2014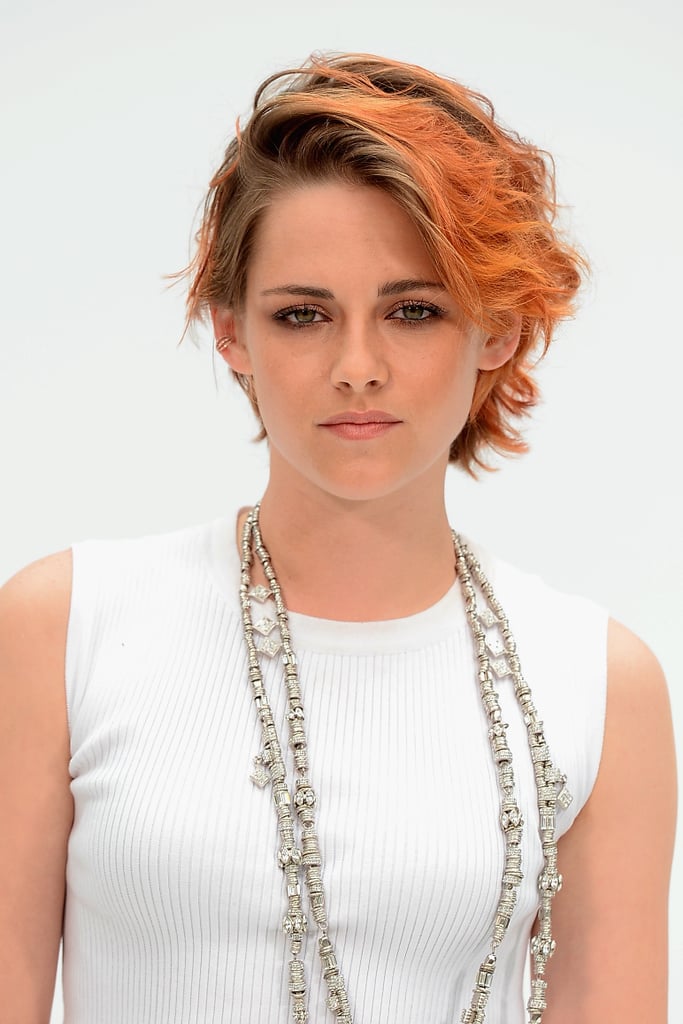 Kristen caused chaos at the Chanel Haute Couture Fall 2014 show when she walked the red carpet with a short, sassy shag [2].
May 2014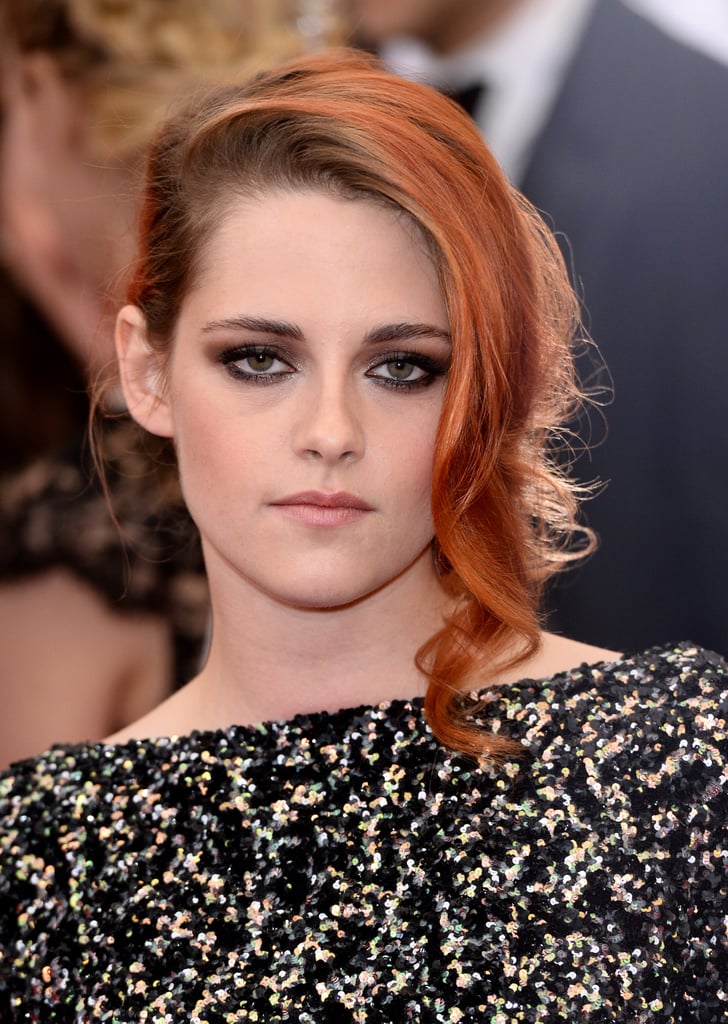 Some cascading tendrils and a grungy, glittery eye was all Kristen needed to look chic at the Met Gala.
May 2014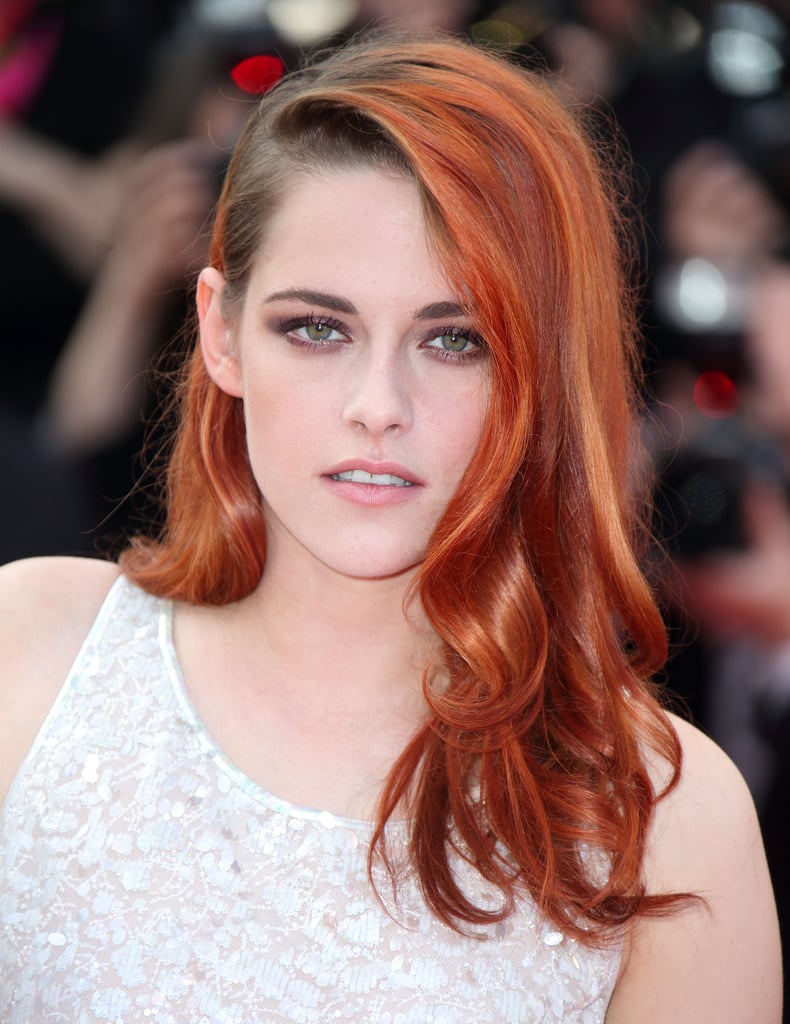 At the premiere of Clouds of Sils Maria, Kristen's sideswept glossy waves evoked Old Hollywood glam.
January 2014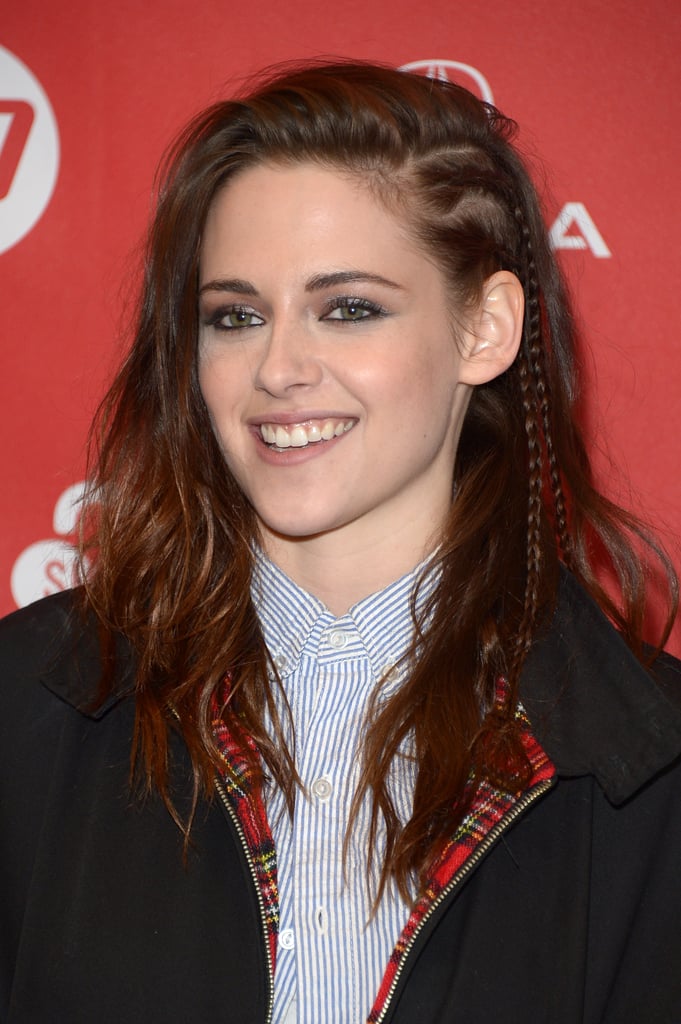 At this year's Sundance festival, Kristen wore a playful braided style that we just had to copy [3].
July 2013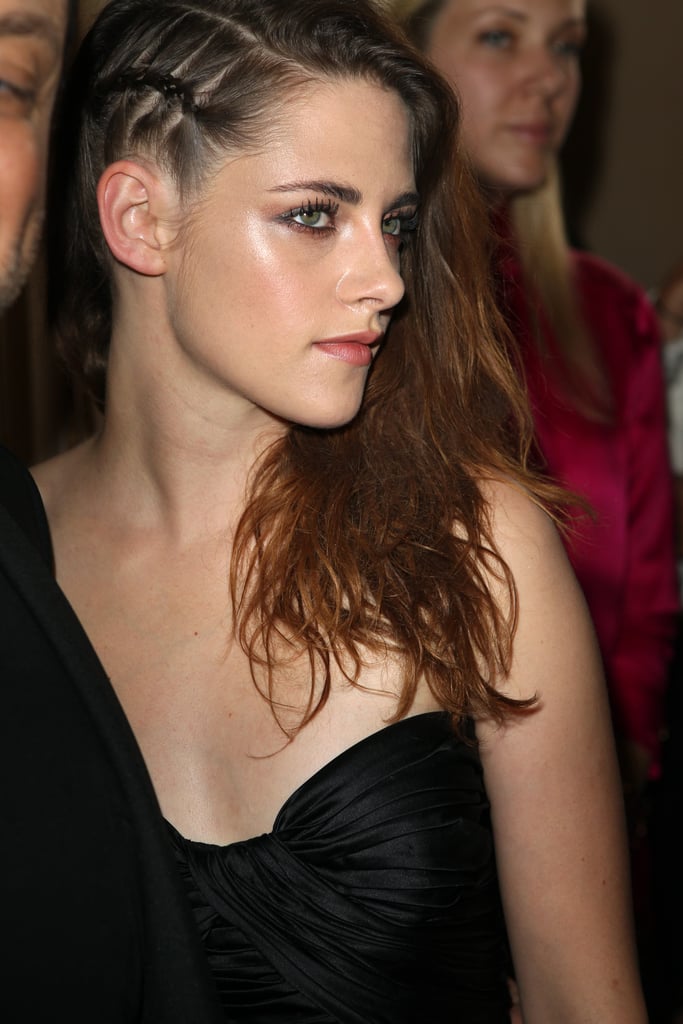 The braided undercut has grown to be one of our favorite styles, and this look from Paris Fashion Week was an edgy example of the trend.
July 2013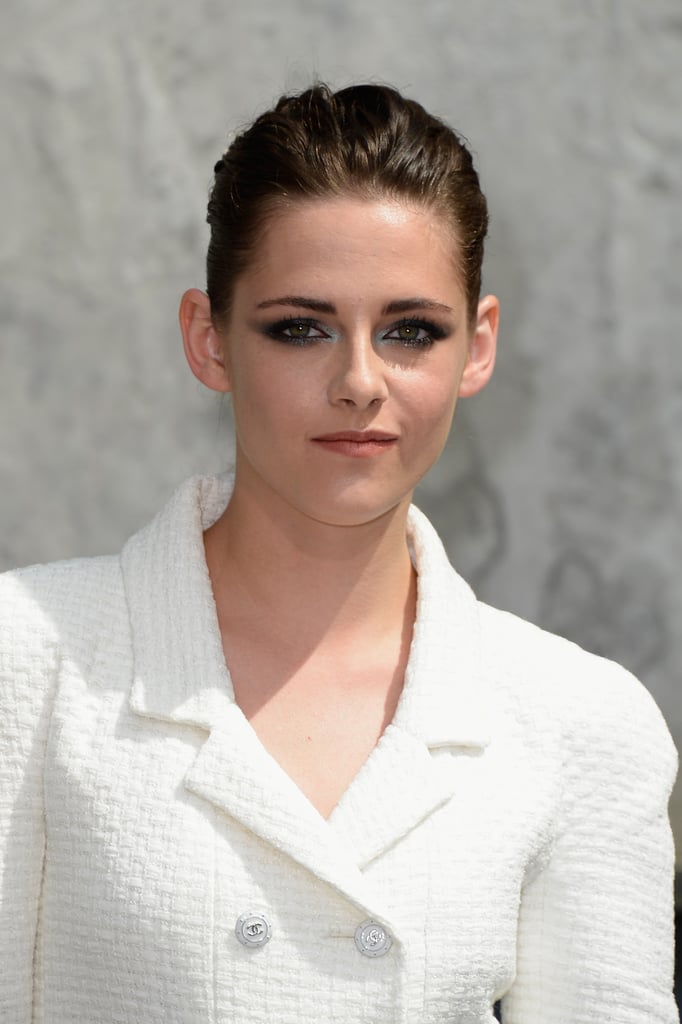 Kristen is the new muse for Karl Lagerfeld. When she attended the Paris Haute Couture show in 2013, she wore an extreme, angular smoky eye with metallic accents in the inner corners.
July 2013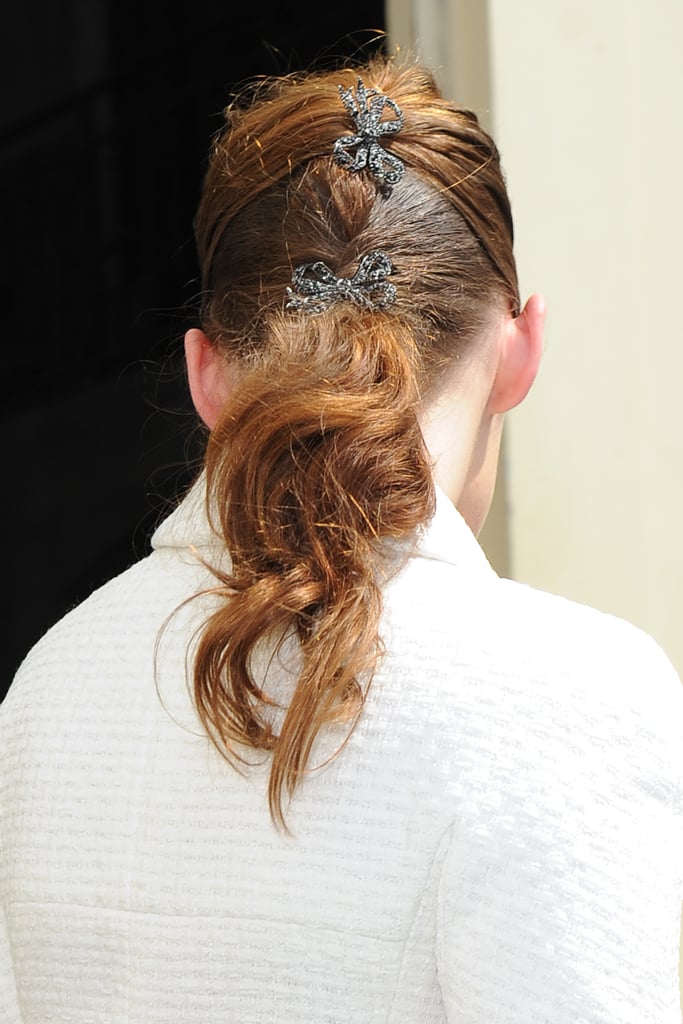 From behind, you can see Kristen's girlie side. She wore multiple bow barrettes in a half-up ponytail style.
May 2013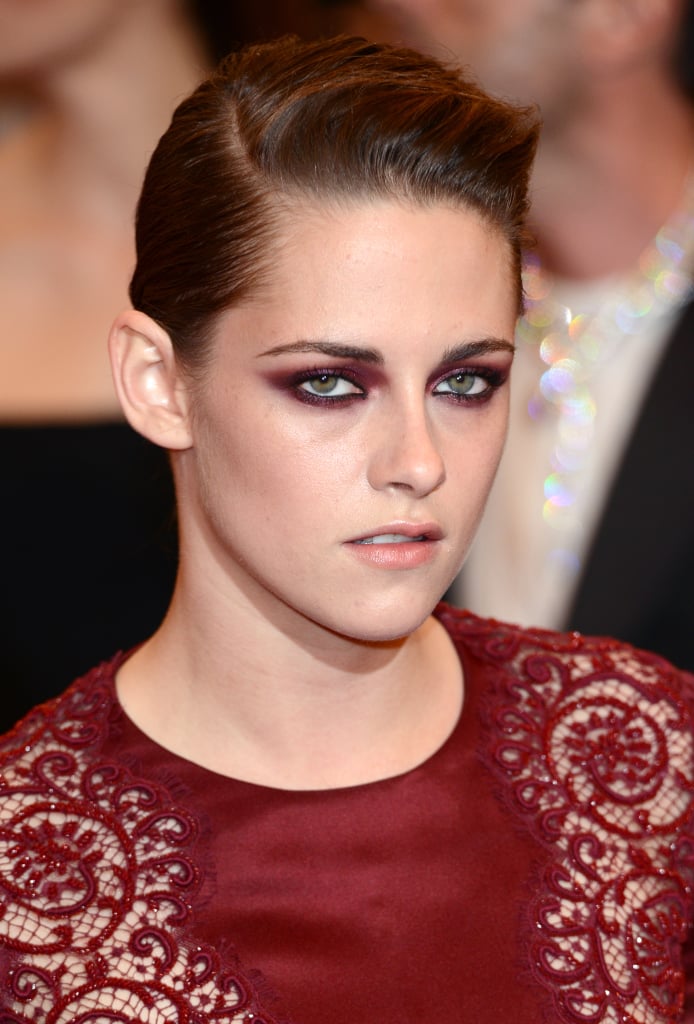 At the 2013 Met Gala, Kristen rocked the punk theme with graphic burgundy eye shadow and an askew pompadour.
March 2013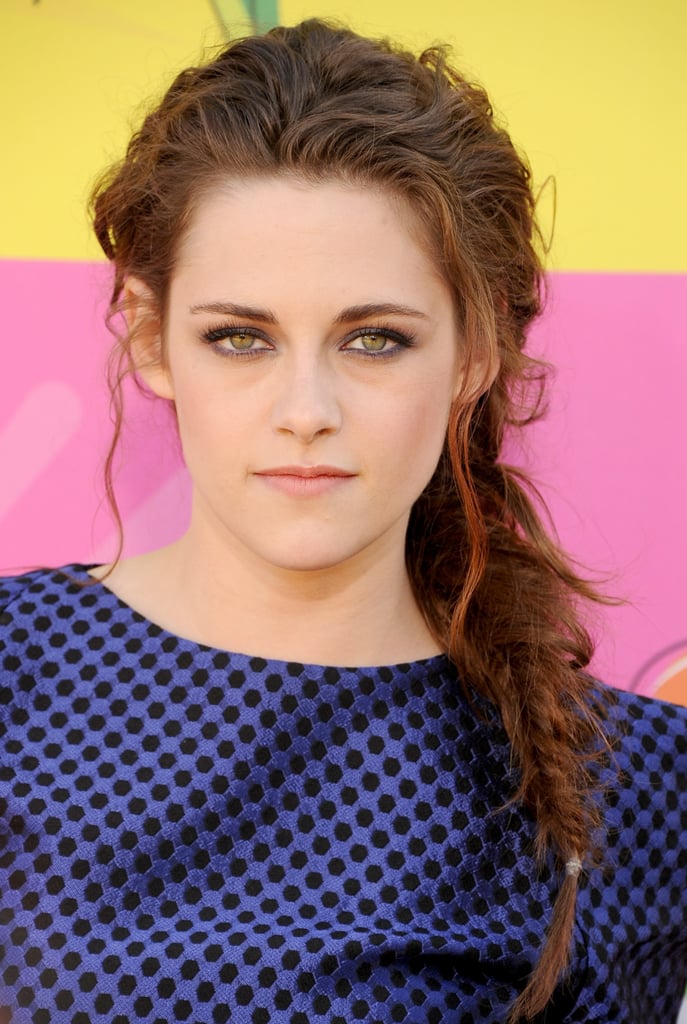 For the 2013 Kids' Choice Awards, Kristen coupled a tousled fishtail with a metallic smoky eye.
Nov. 2012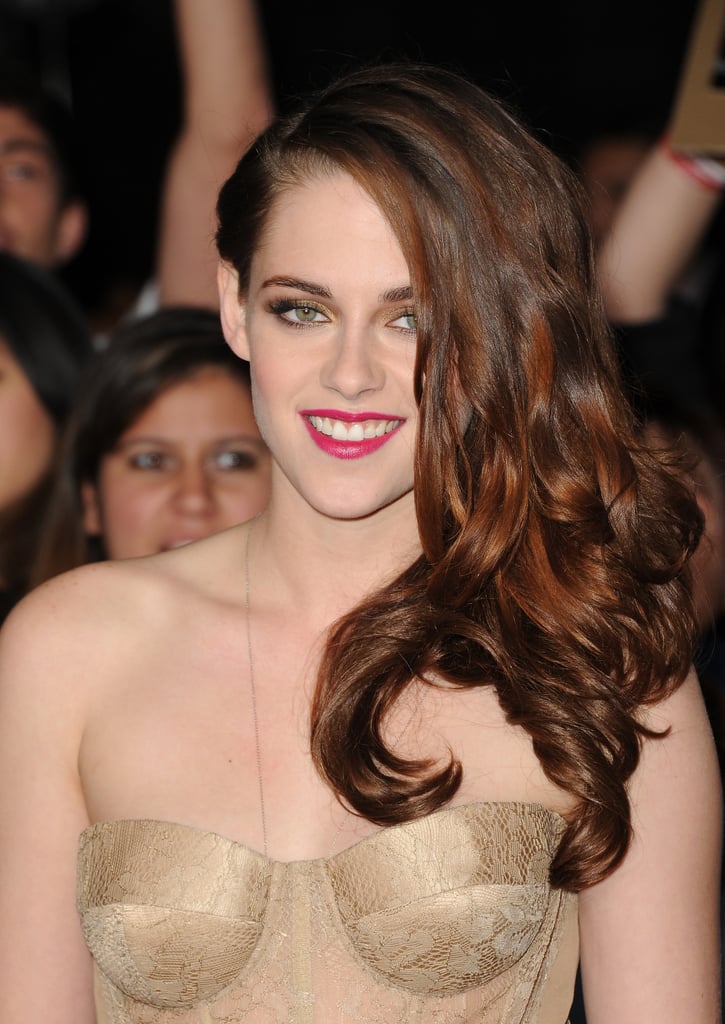 For the final premiere of the Twilight series in 2012, Kristen went for full-on glamor. Silky curls, gilded eye shadow, and hot-pink lipstick added to her wow factor.
Nov. 2012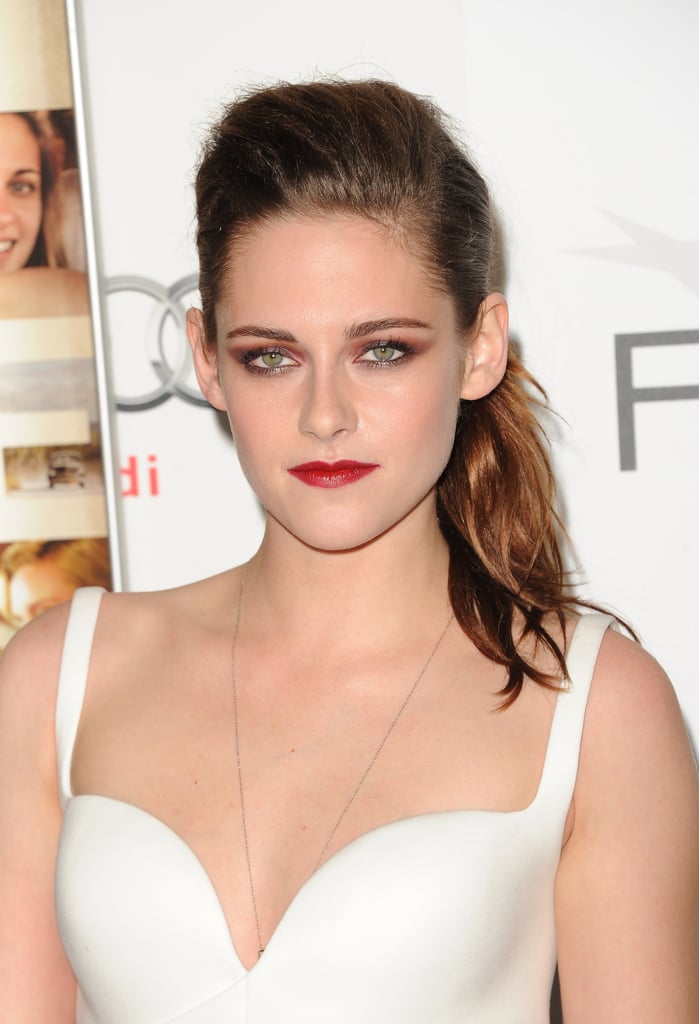 Red eye shadow and red lipstick made a tantalizing pairing for Kristen's turn on the red carpet at the LA premiere of On the Road in 2012.
Sept. 2012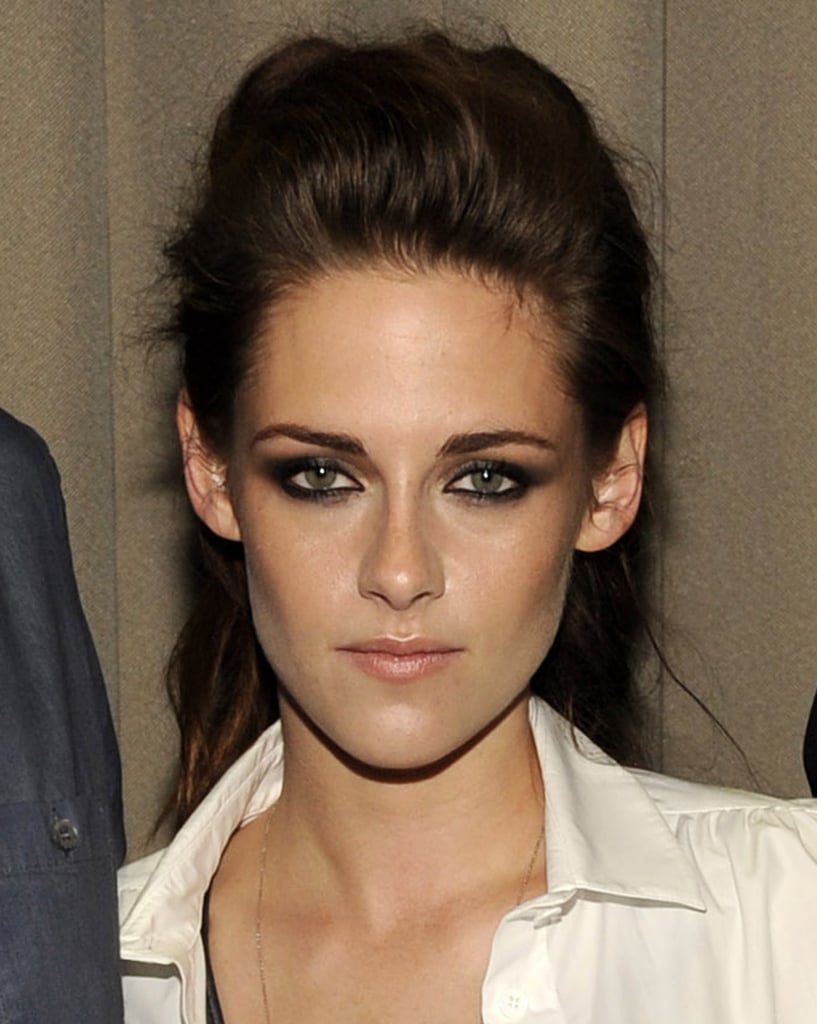 Kristen's high-volume hair, smoky eye, and strategic contouring, which she wore to the NYC screening of On the Road last year, all added up to one thing: a seriously sexy look.
Sept. 2012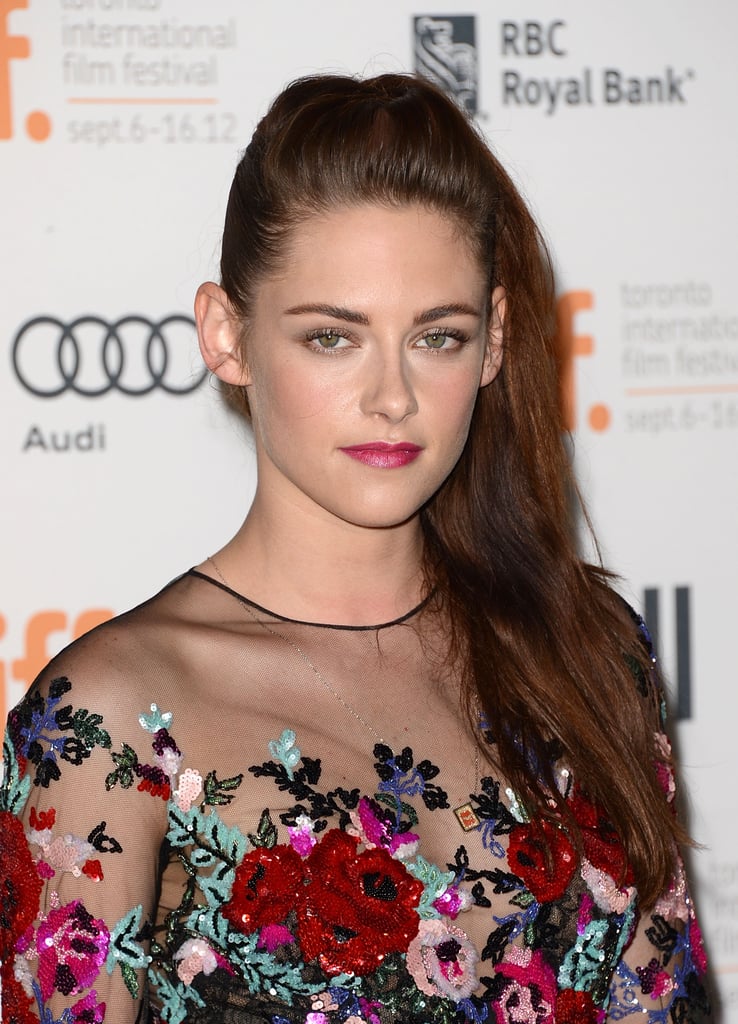 A long, side-swept style and pink lipstick upped Kristen's glamour at the premiere for On the Road in 2012.
July 2012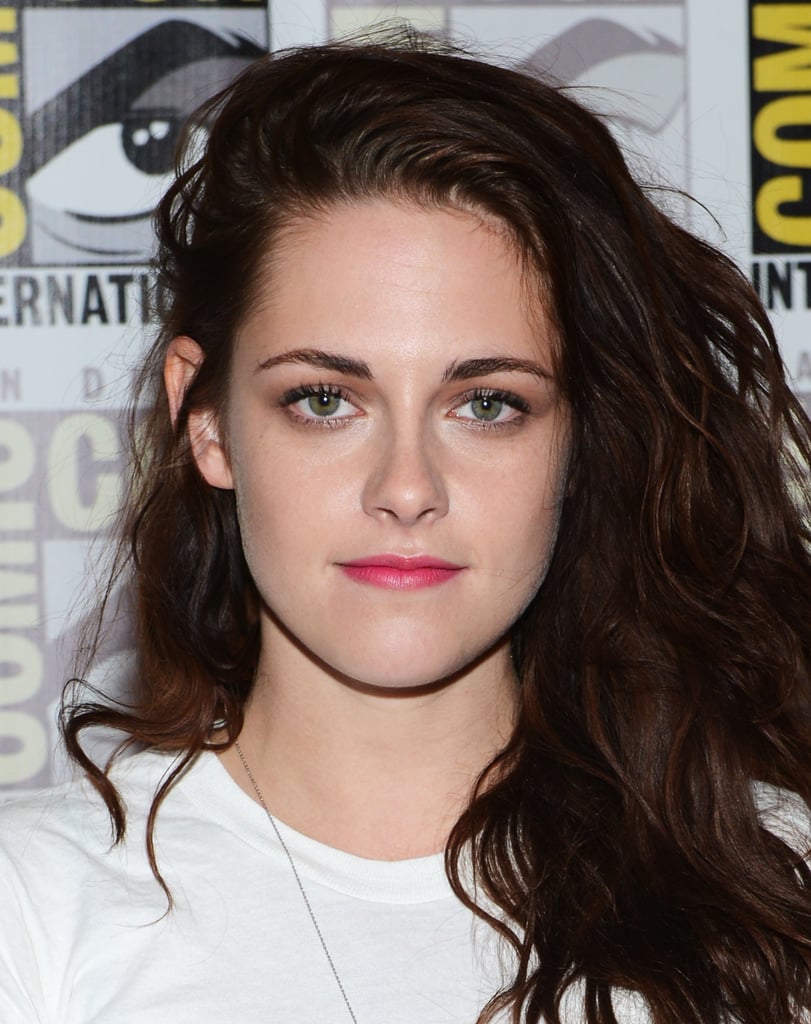 Simple liner and pink lips paired with Kristen's signature side-tossed style at Comic-Con in 2012.
June 2012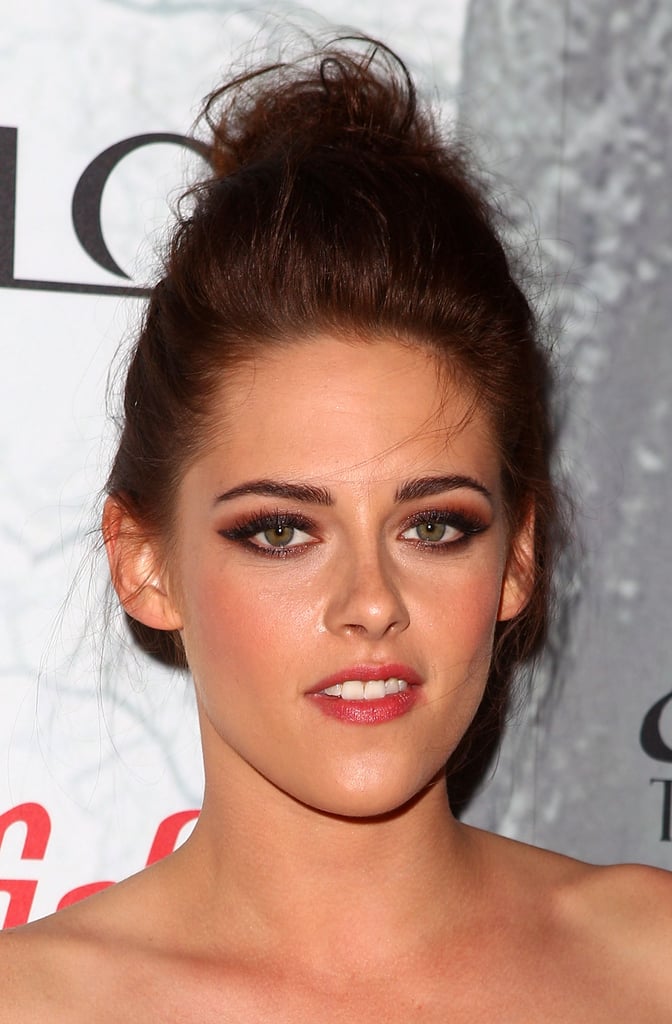 Kristen swept her hair into a high topknot and smoked her eyes in orange for the Australian premiere of Snow White and the Huntsman in 2012.
May 2012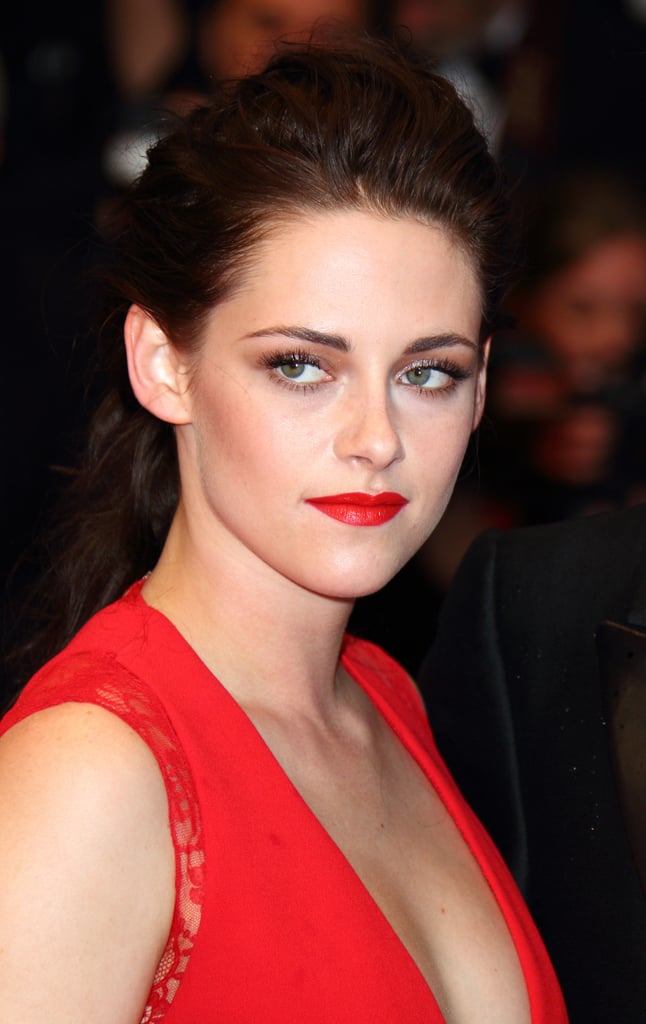 For the premiere of boyfriend Robert Pattinson [4]'s film Cosmopolis in 2012, Kristen turned up the sex appeal with a tousled updo, shimmering eyes, and a smoldering red lip.
May 2012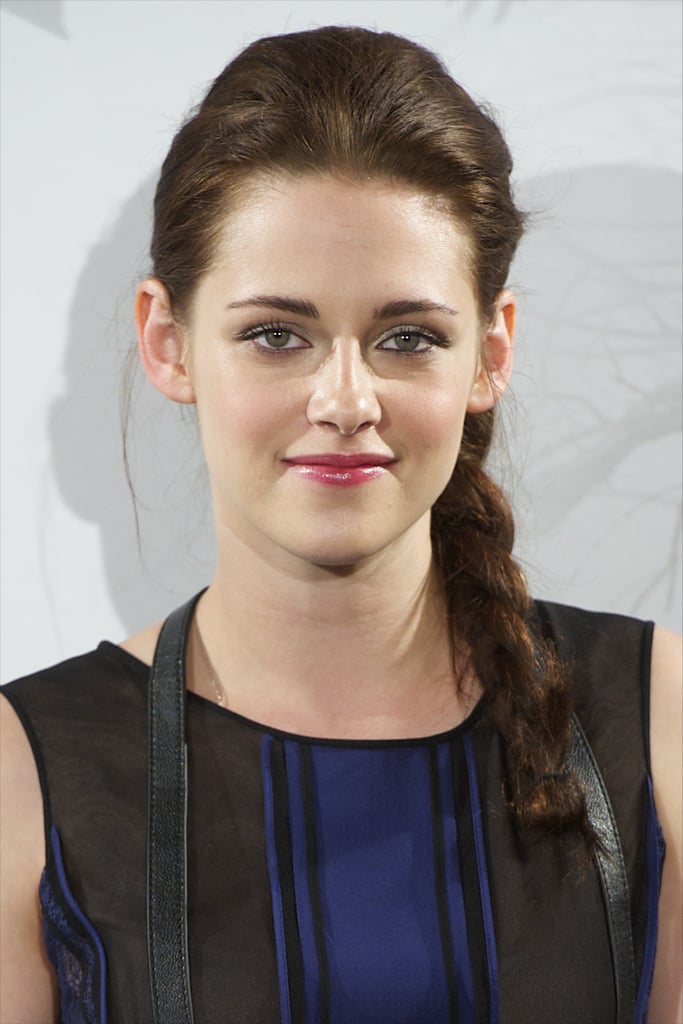 At a photocall for Snow White and the Huntsman in 2012, Kristen's sexy, voluminous braid perfectly framed her glossy pink lips.
March 2012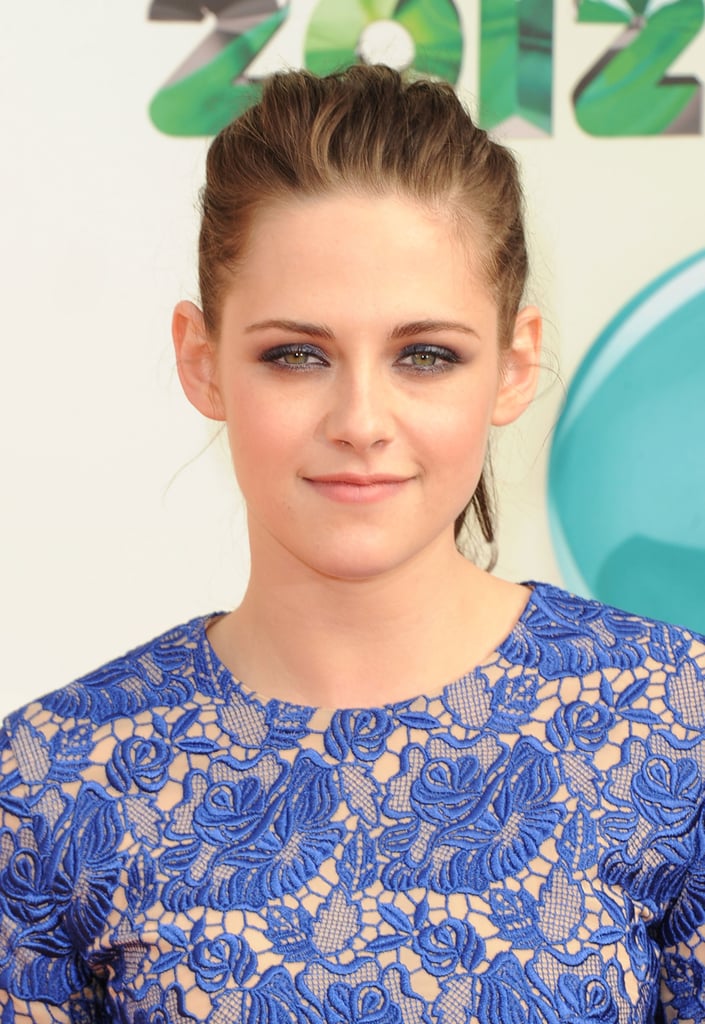 A swept-back ponytail allowed Kristen's smoky blue shadow to shine at the Kids' Choice Awards in 2012.
June 2011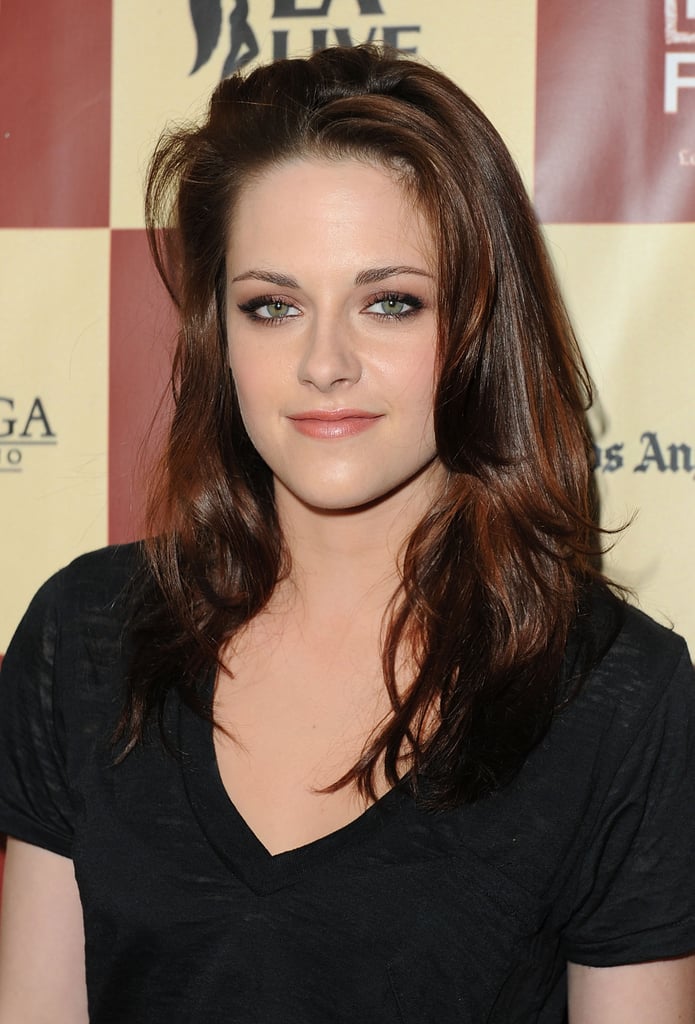 Kristen kept her hair and makeup casual and gorgeous at the premiere of A Better LIfe in 2011.
August 2009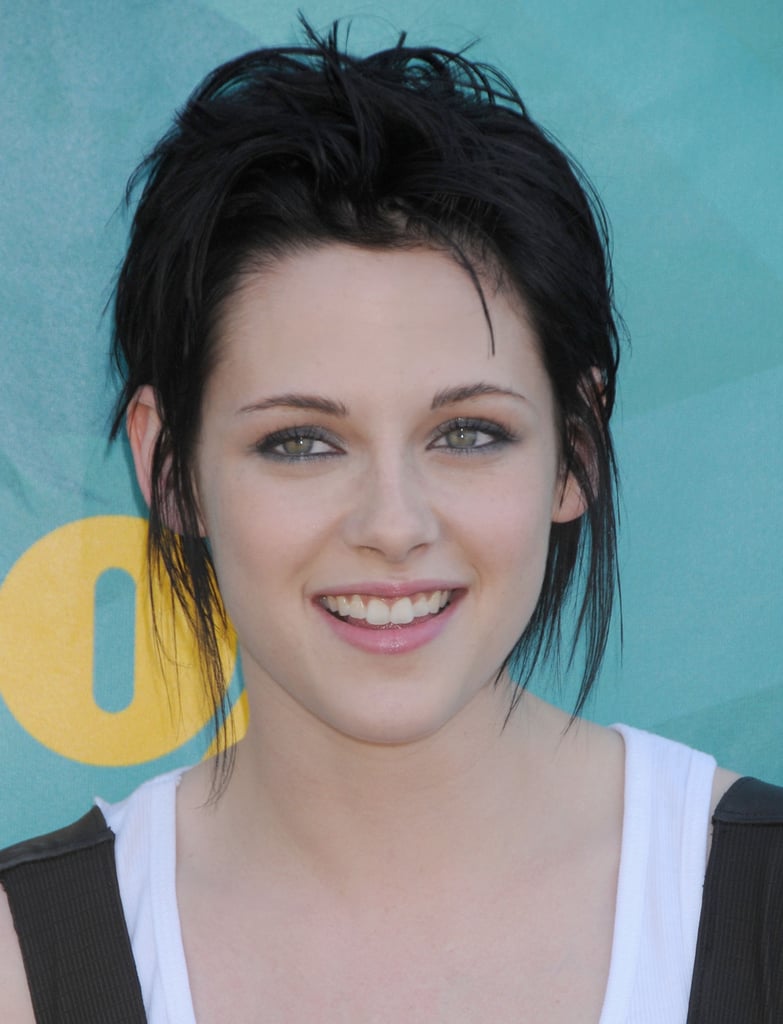 To portray the iconic Joan Jett in The Runaways, Kristen chopped her hair into a rocker-chic style, which she showed off at the 2009 Teen Choice Awards.