Say what you will about Lady Gaga [1], but the girl has the best wigs in show business — better than Cher and Liza Minnelli combined. Recently, she had her ARTPOP album tour, giving us the best hair Gaga had to offer. For her performance at the VMAs, she sang and danced while changing her look five times. We don't know how much of her touring budget is devoted to hair, but there's no doubt that she is the queen of hairpieces. See the most gorgeous (and ghastly) of Gaga's wigs ahead to celebrate her 28th birthday!
March 2014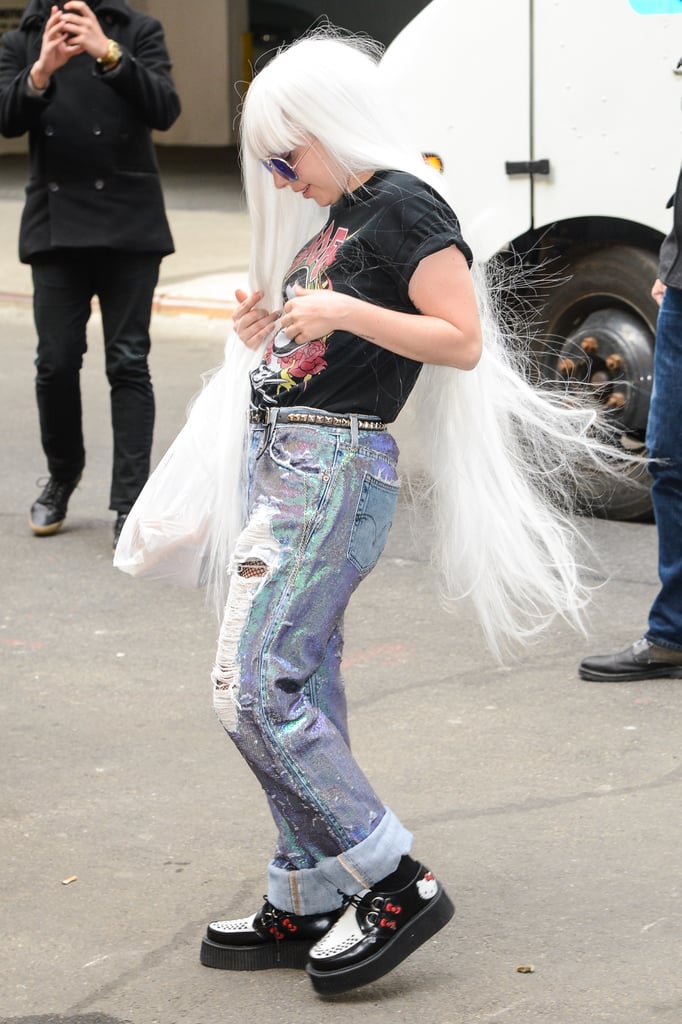 How long can you go? Lady Gaga [2] sported a seriously long, straight, white wig while out and about in New York.
February 2014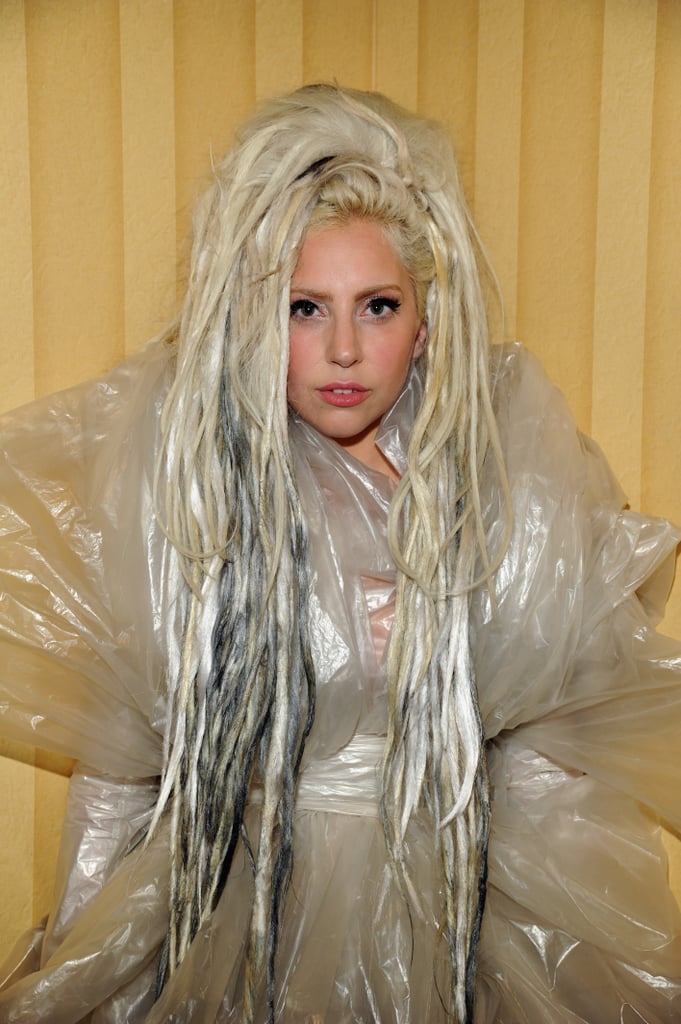 Teased, tousled, and dreaded was Lady Gaga [3]'s look at this year's SXSW festival.
January 2014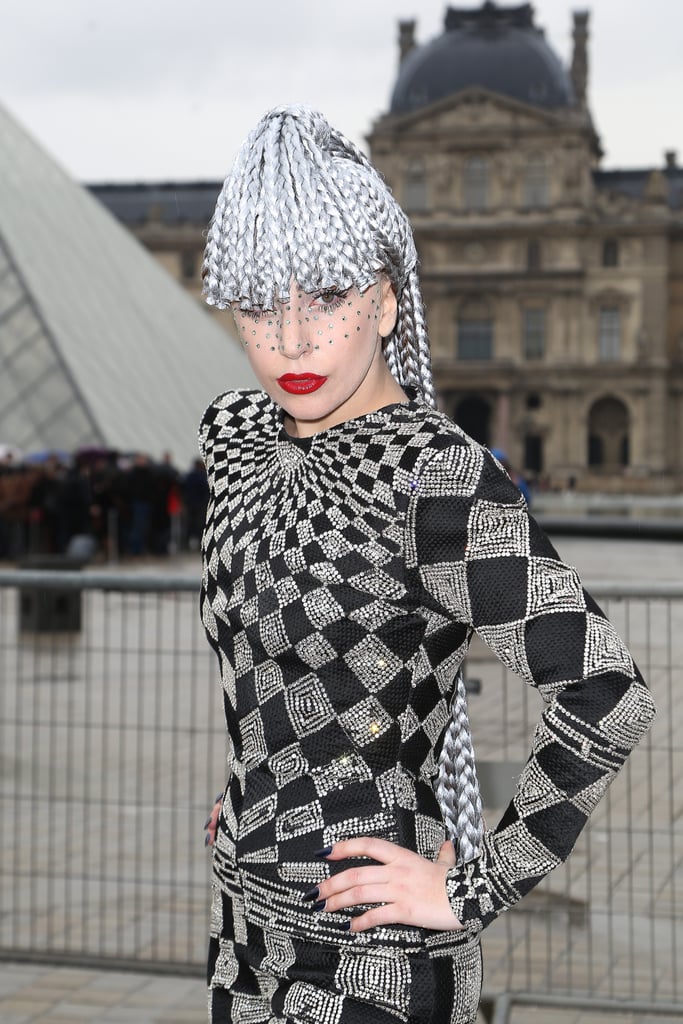 During Paris Fashion Week, Lady Gaga [4] opted for gray braids and faux-bangs.
December 2013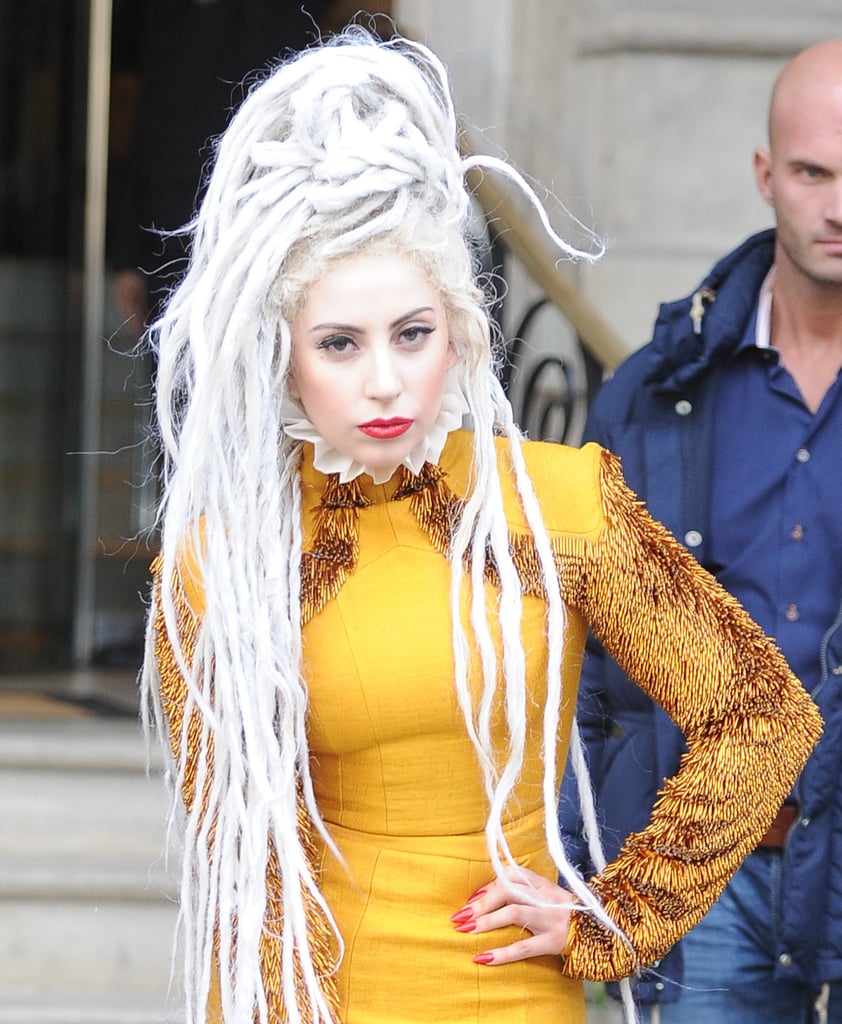 Lady Gaga [5] tried out a Rastafarian style with long white dreadlocks piled on top of her head for a recent outing in London.
December 2013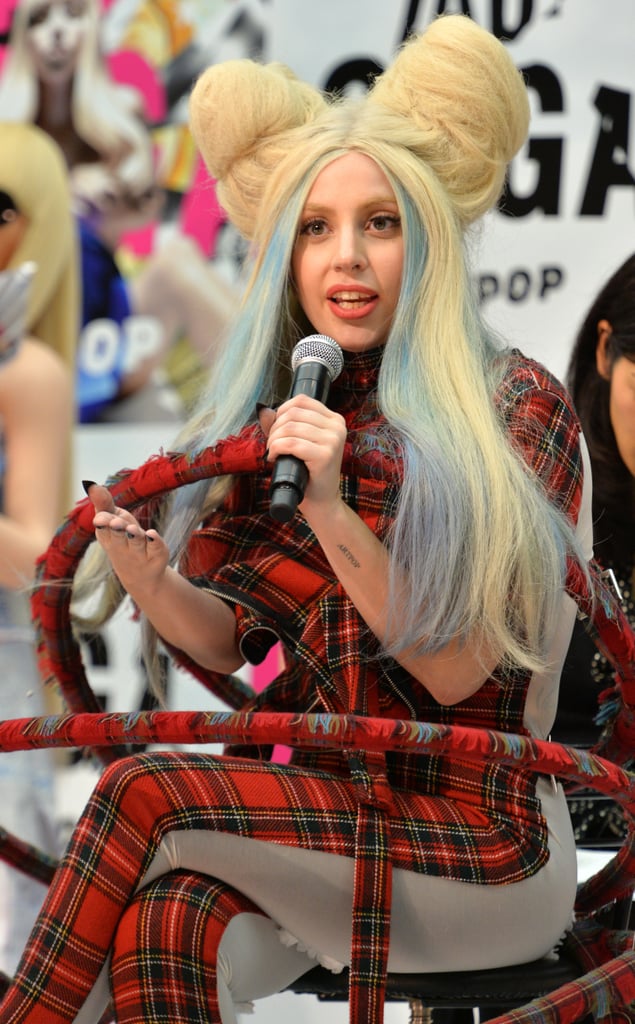 What does Lady Gaga [6] wear to be immortalized in wax? This blue bun contraption, duh.
November 2013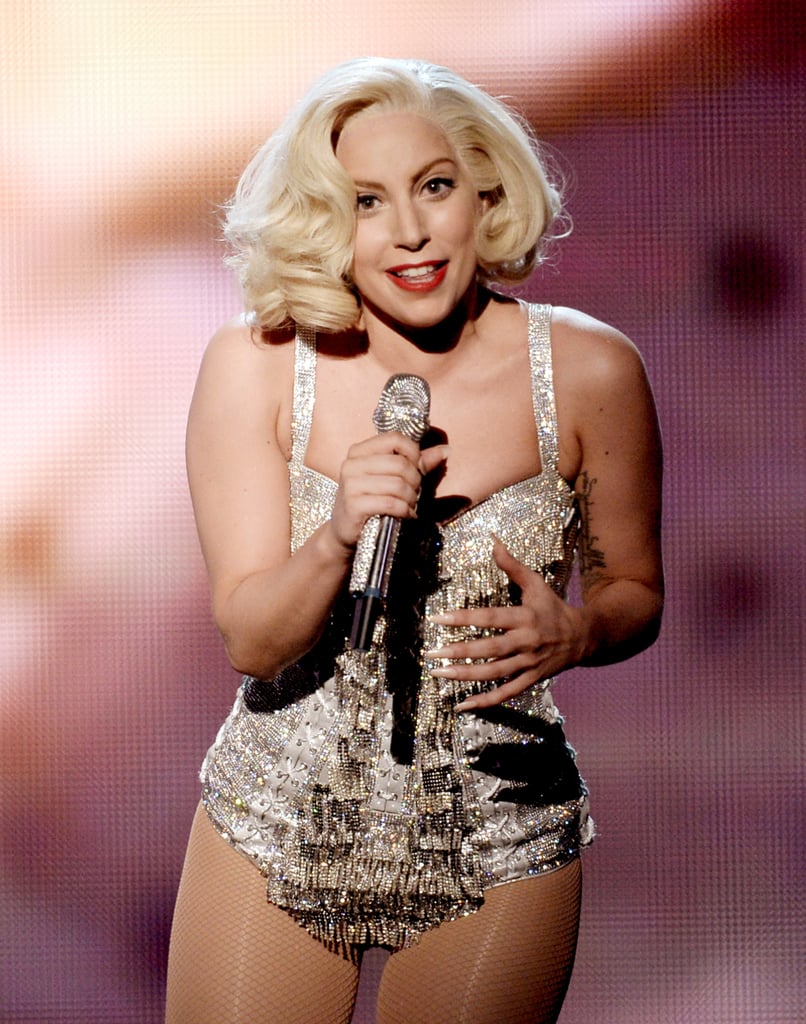 After the AMAs red carpet, she acted out her best Marilyn Monroe impersonation on stage in a curly blond bob.
November 2013
At the American Music Awards, Lady Gaga [7] rode in on her (fake) white horse with extralong blond hair. Every girl's fairy-tale fantasy.
November 2013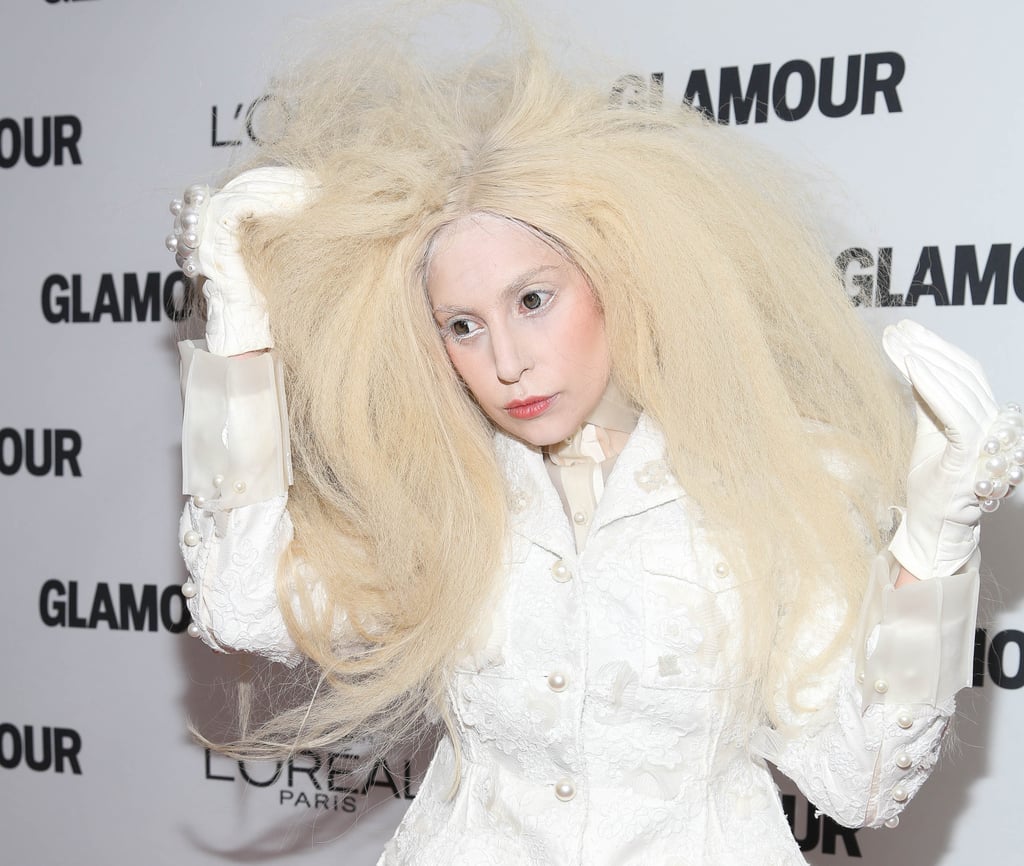 This platinum wig was crimped into an Afro style for the Glamour Women of the Year Gala.
November 2013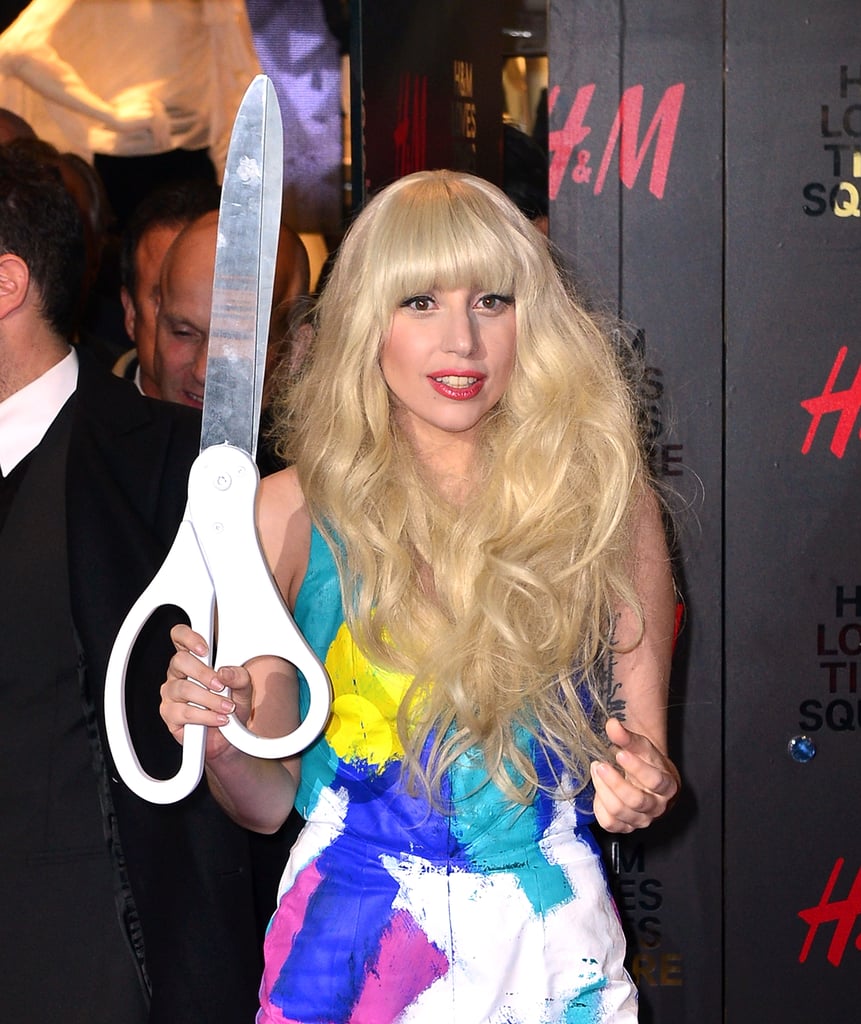 At the opening of the Times Square H&M, Lady Gaga [8] wore a long, curly wig with bangs, which was one of her more average looks.
November 2013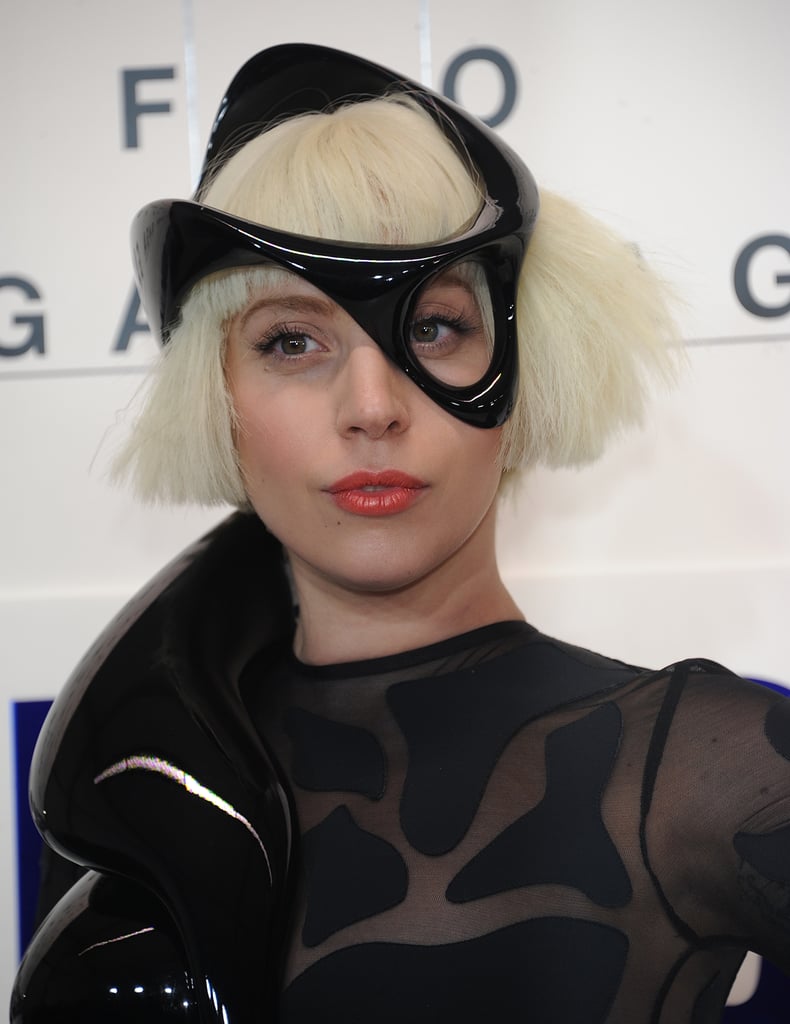 At her official ARTPOP release party, she chose a shorn peroxide style with an interesting hair accessory.
November 2013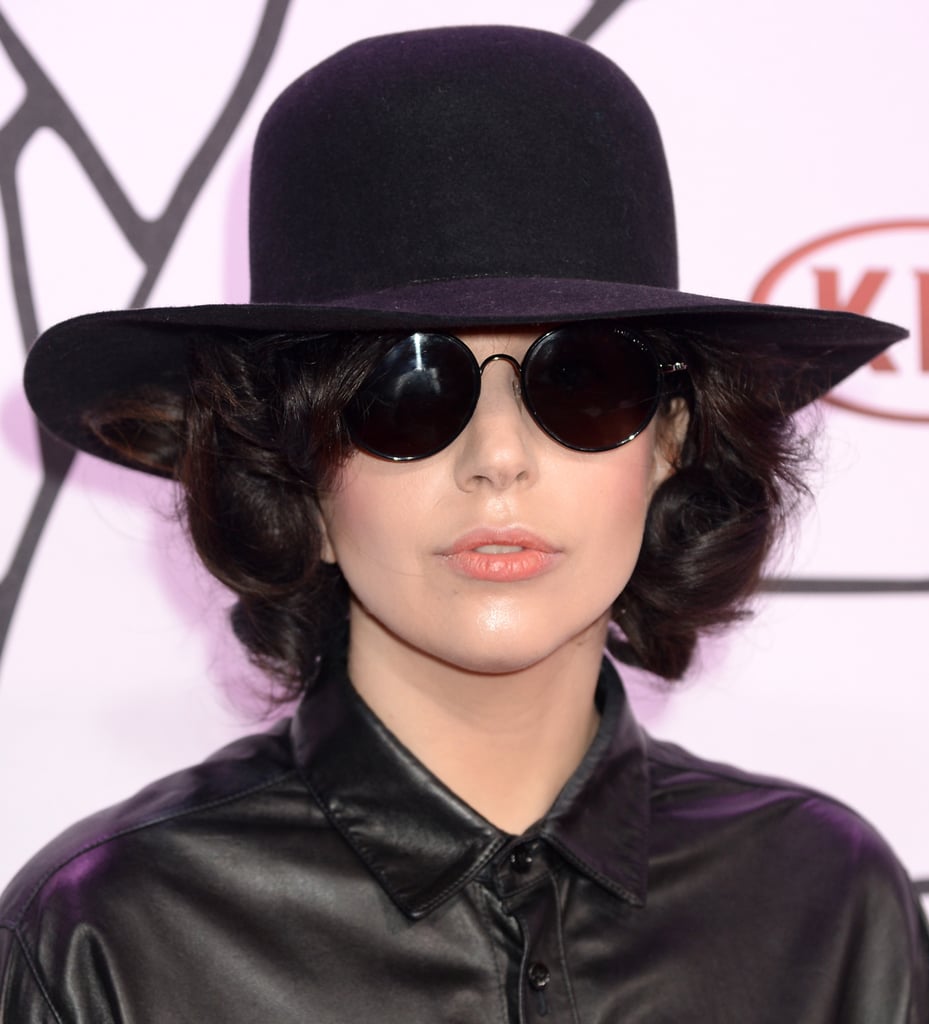 At the first ever YouTube Music Awards, she wore cropped black curls.
October 2013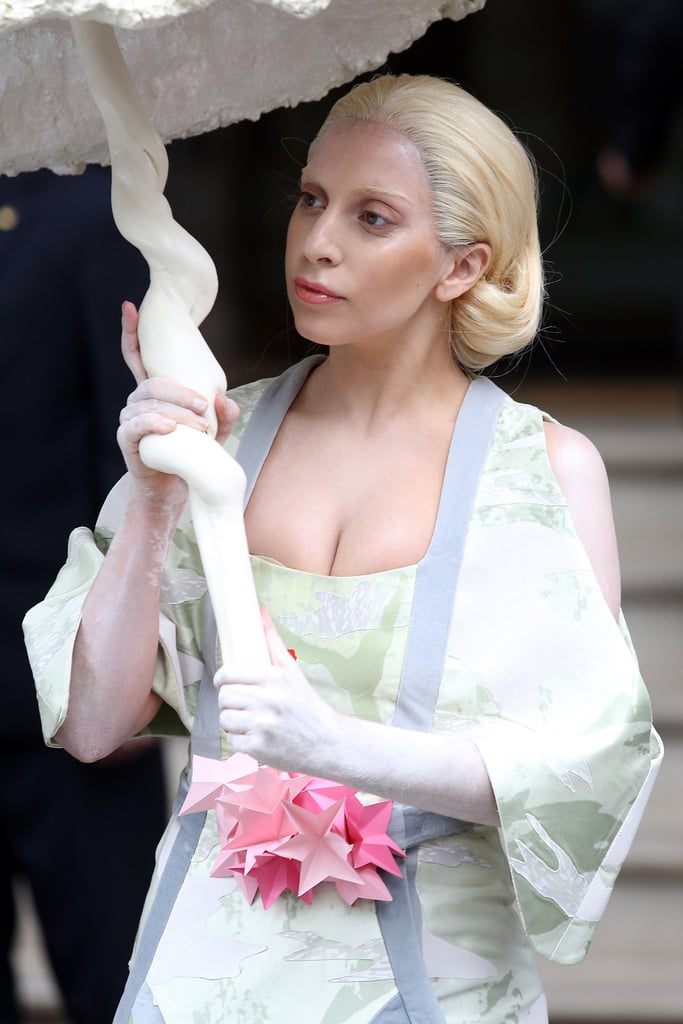 While Gaga typically veers toward more futuristic styles, she tried out this historical look complete with a parasol.
October 2013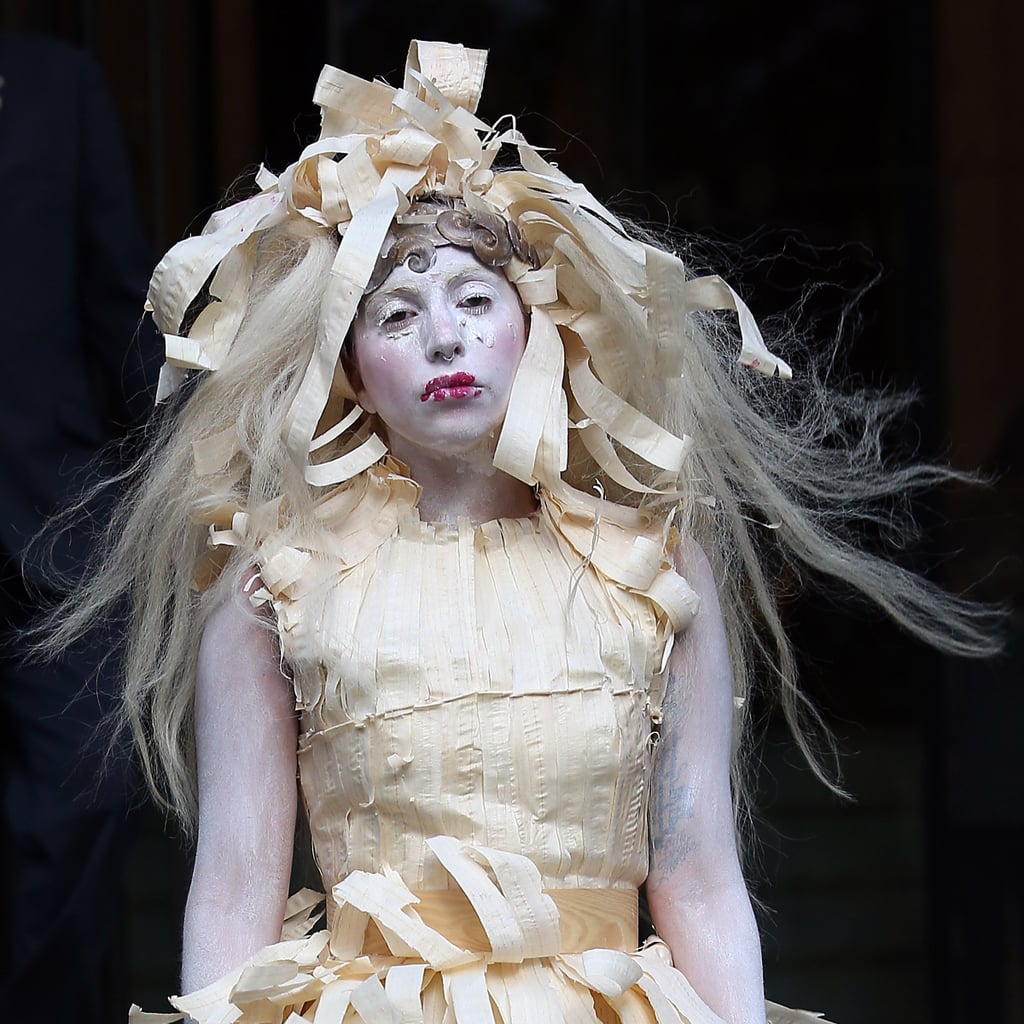 All the world's a stage, and Lady Gaga [9]'s wigs are merely props. Perhaps this was her Halloween [10] look?
October 2013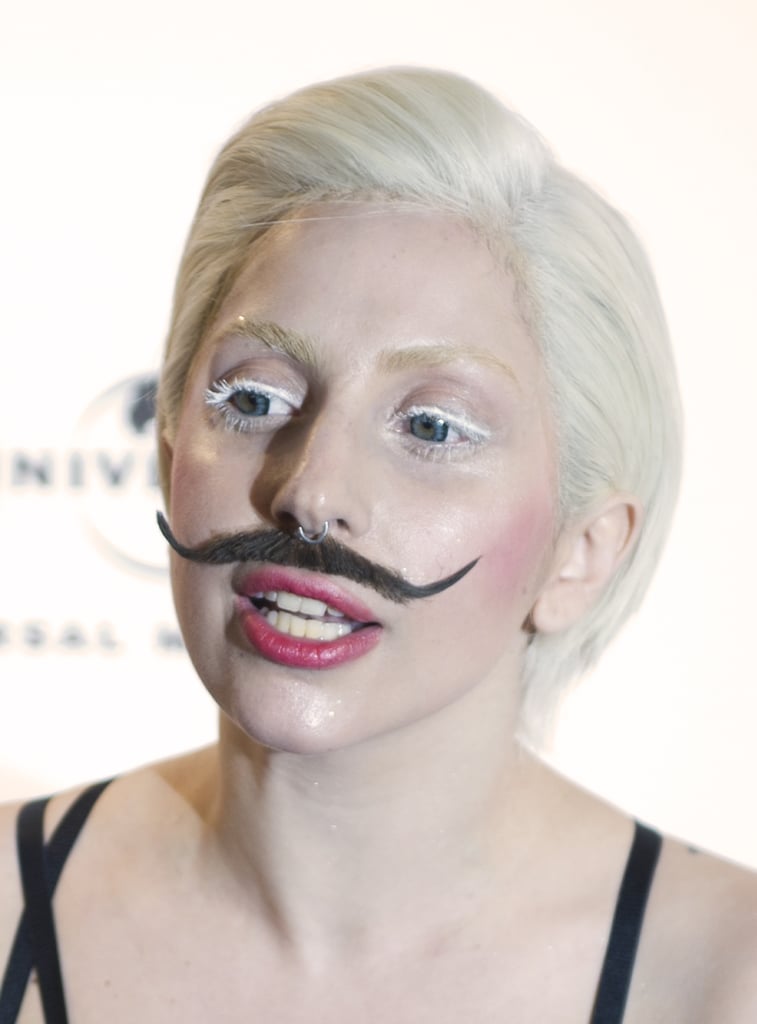 Lady Gaga [11]'s hair has no boundaries or gender limitations. Just take this moustache, for example.
October 2013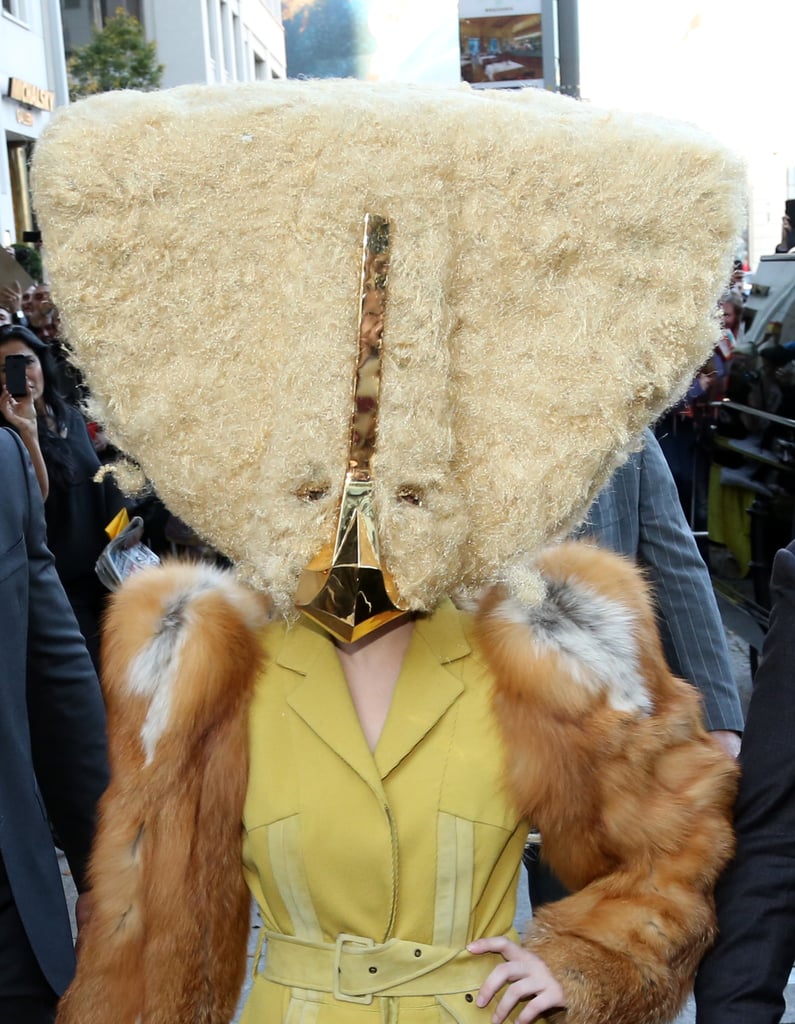 There are really no words for this hairpiece.
October 2013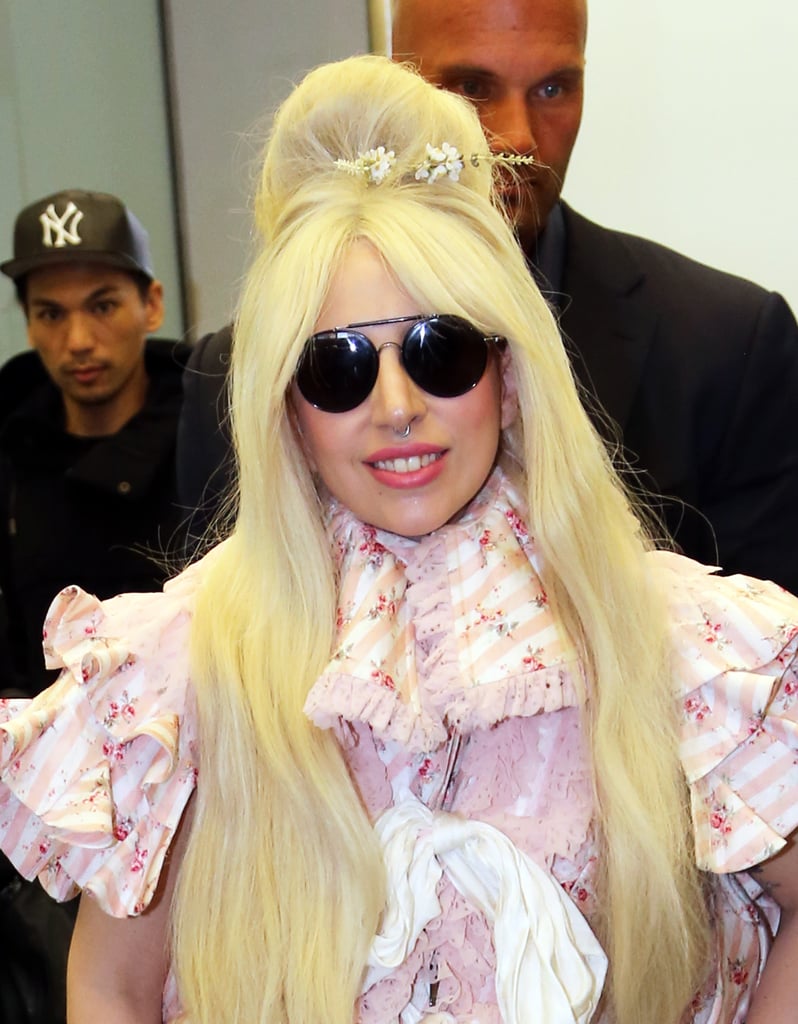 Bumpits are back, for Gaga at least!
September 2013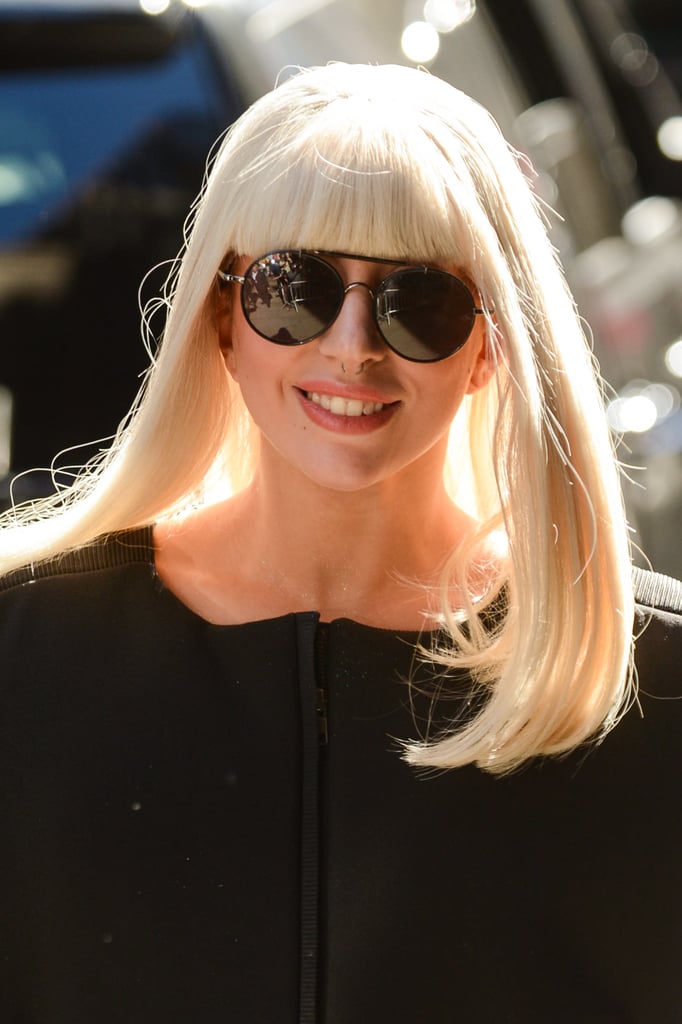 Of course, she also had an exaggerated lob moment. It was the haircut of the year after all.
September 2013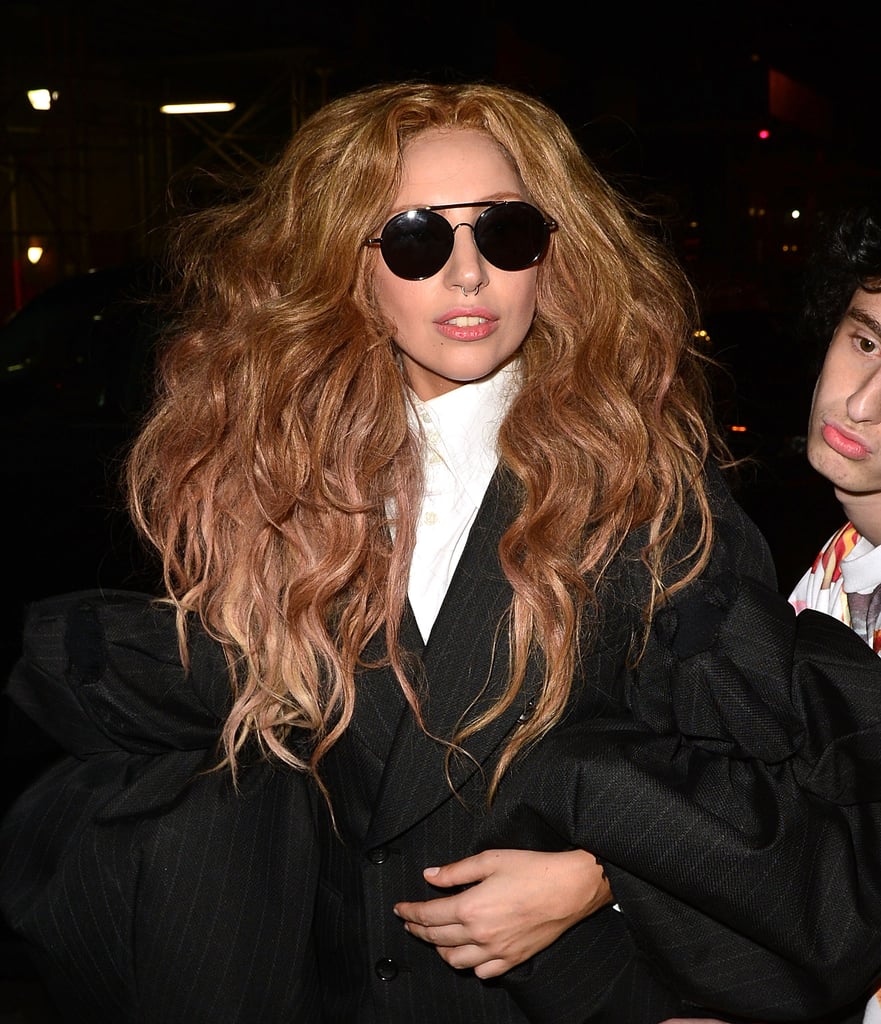 It looks like Lady Gaga [12] stole Beyoncé's old wig . . .
September 2013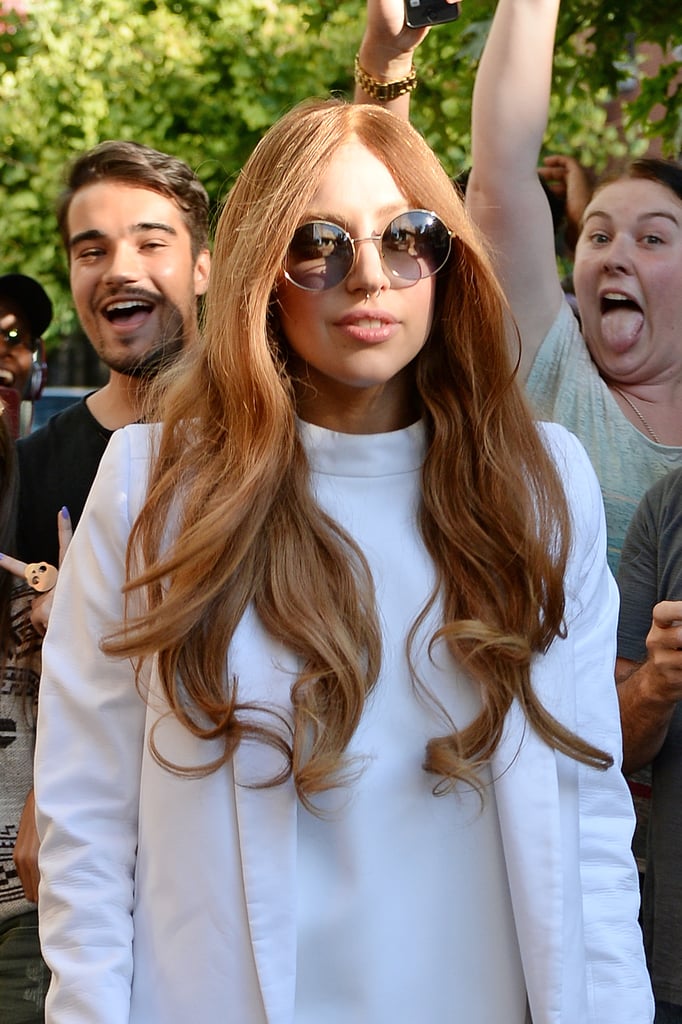 We never imaged Lady Gaga [13] as a redhead, but this long style looked good with her pared-down makeup palette.
September 2013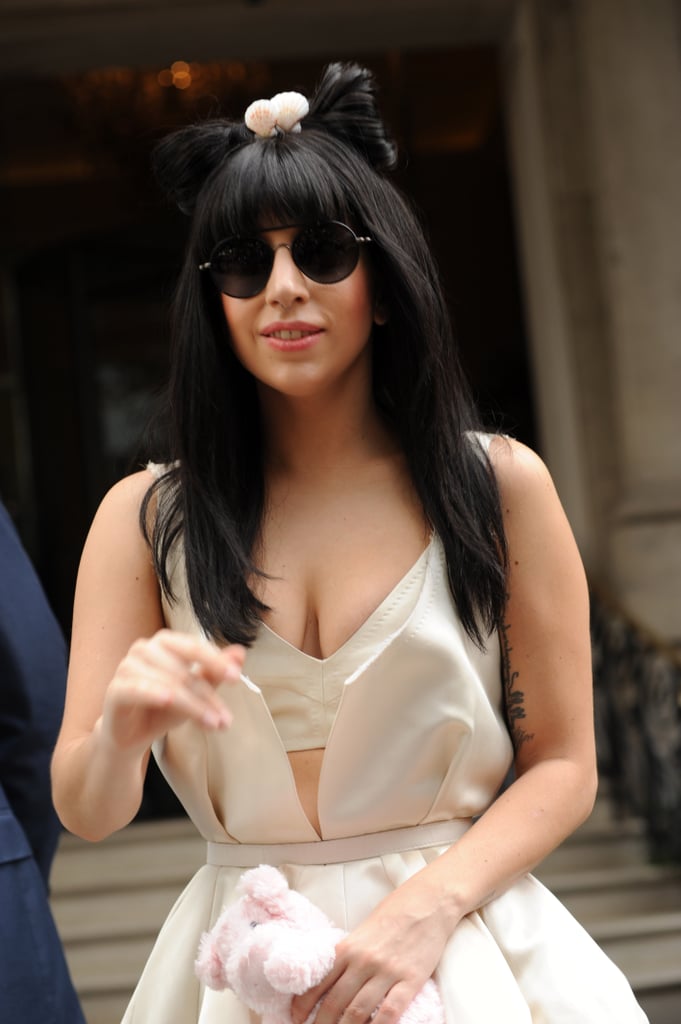 We didn't know you could buy wigs prewrapped. This Lady Gaga [14] look had a bow teetering on top.
August 2013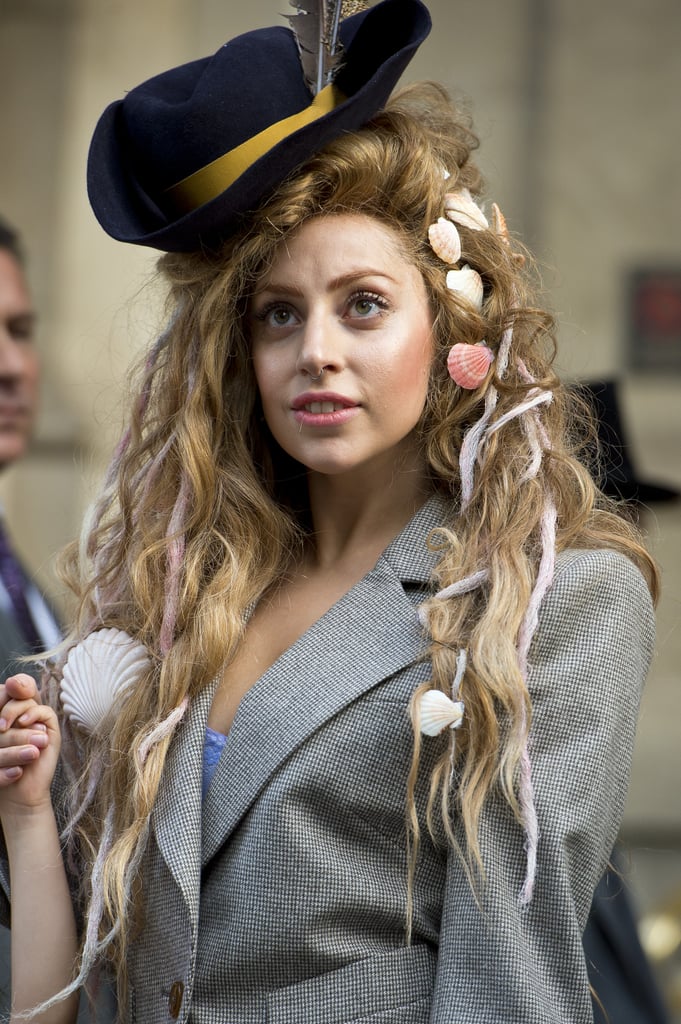 Lady Gaga [15] stuck with the nautical theme, adding a pirate's hat and seashells to this wig. We consider her Ariel fantasy fulfilled.
August 2013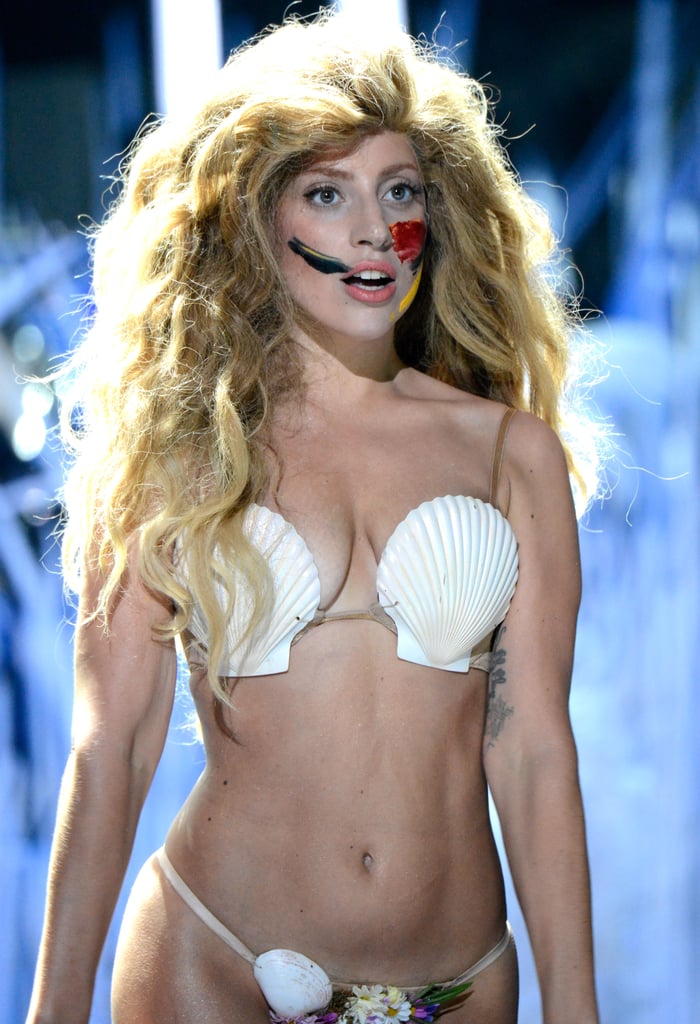 And she finished out her VMAs performance wearing this ombré mermaid wig (and very little else).
August 2013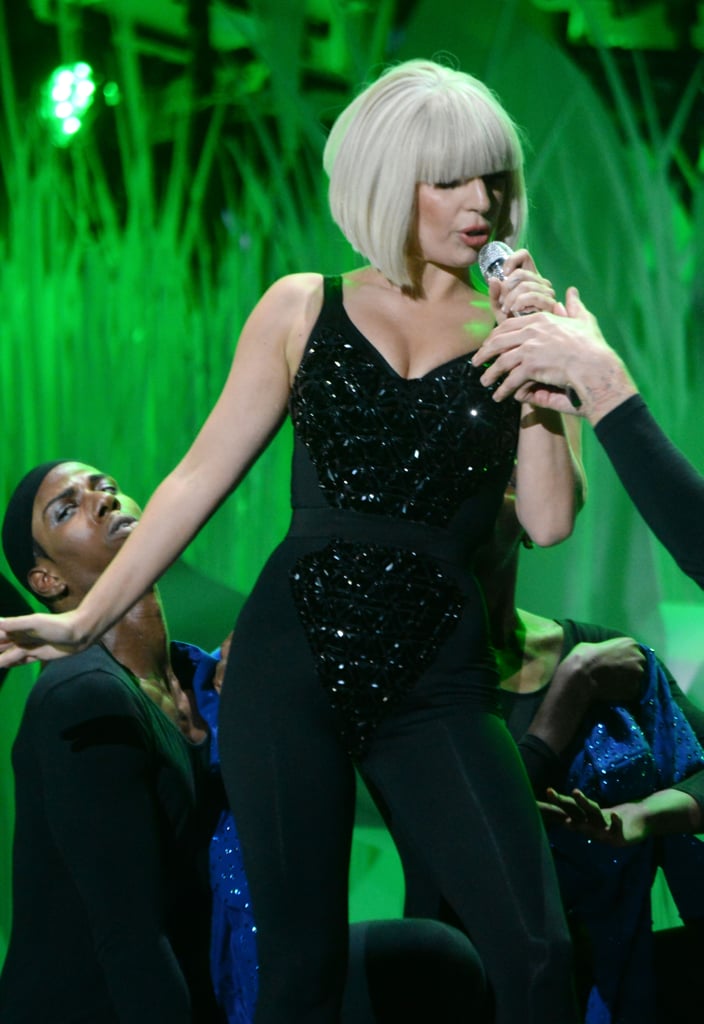 Then she quickly switched into a more toned-down blond bob with bangs.
August 2013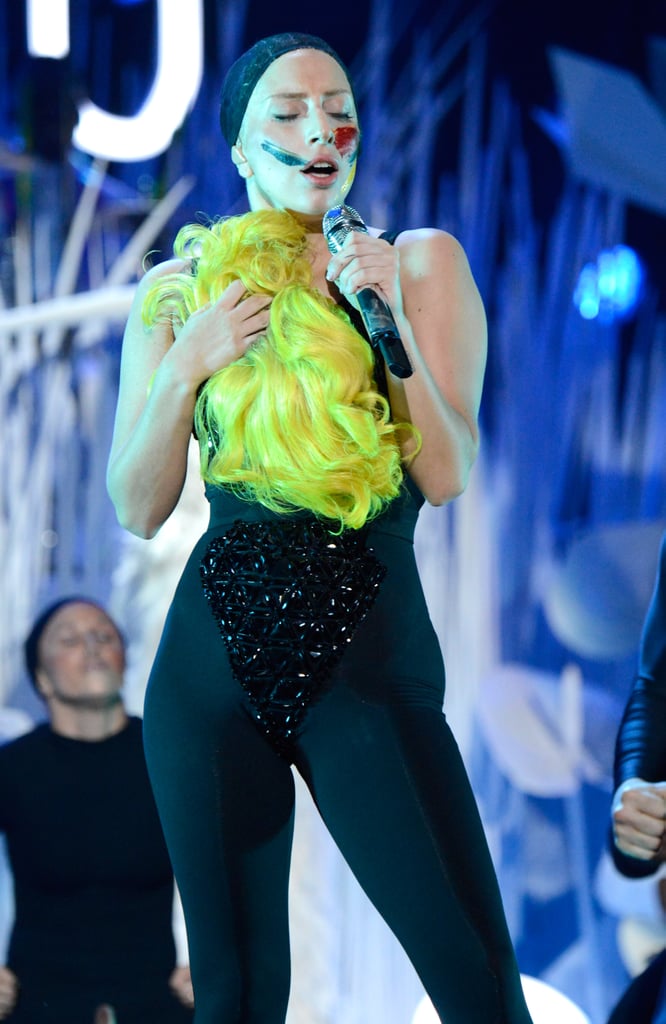 Gaga tried on multiple hairstyles during her VMAs "Applause" performance. This fluorescent yellow bob was a crowd favorite.
August 2013
On the MTV Video Music Awards red carpet, Lady Gaga [16] wore a long black wig. A nod to Cher, perhaps?
August 2013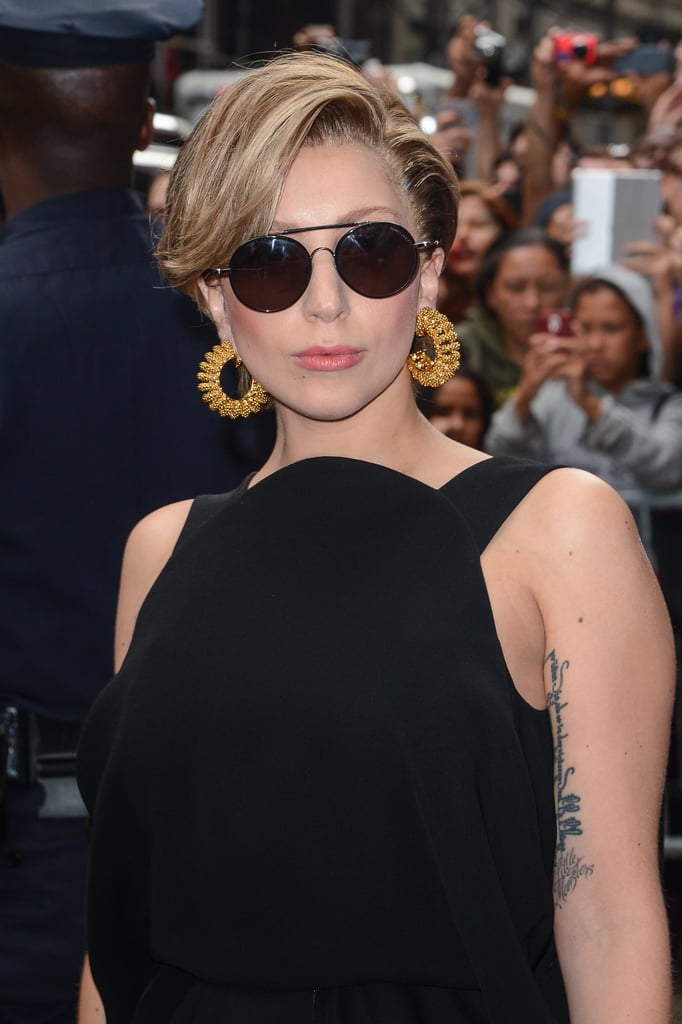 This short brunette crop with blond highlights just might be her real hair . . . might being the operative word.
August 2013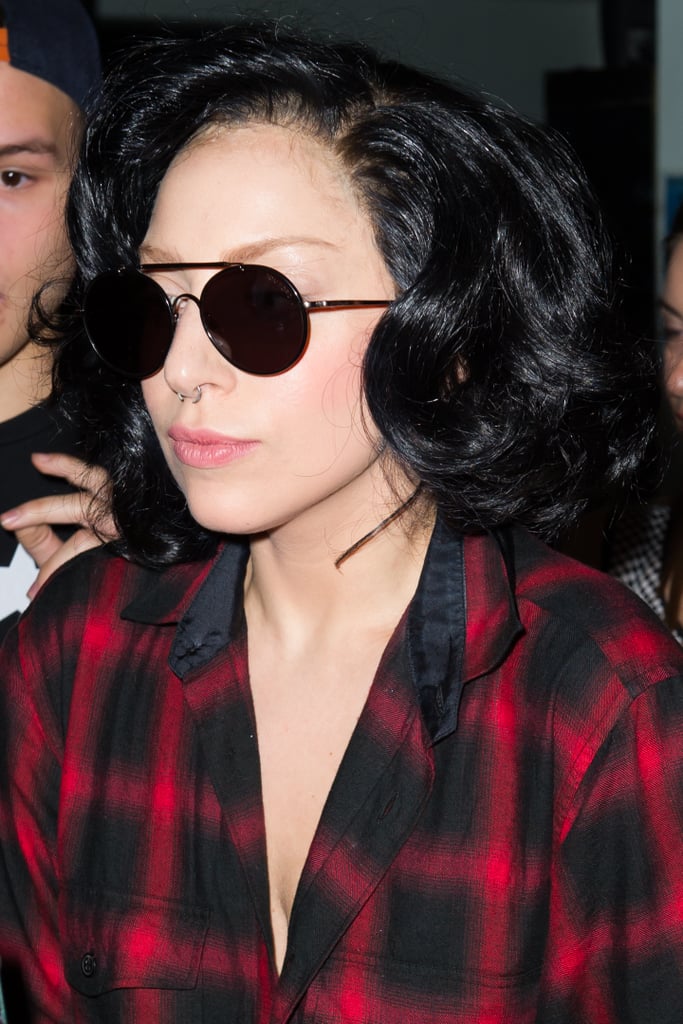 Is this Lady Gaga [17] or Katy Perry [18]? This shoulder-length, jet-black wig and plaid ensemble reminds us of another beauty phenom.
August 2013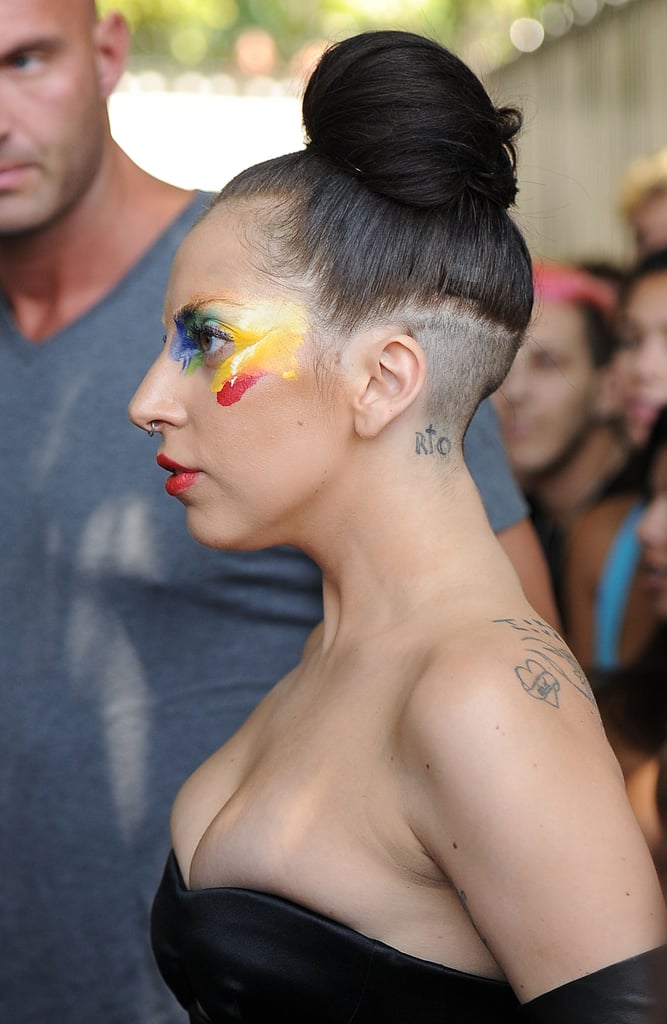 Even Gaga tried on the shaved-hair trend but with a different twist (of course).
June 2013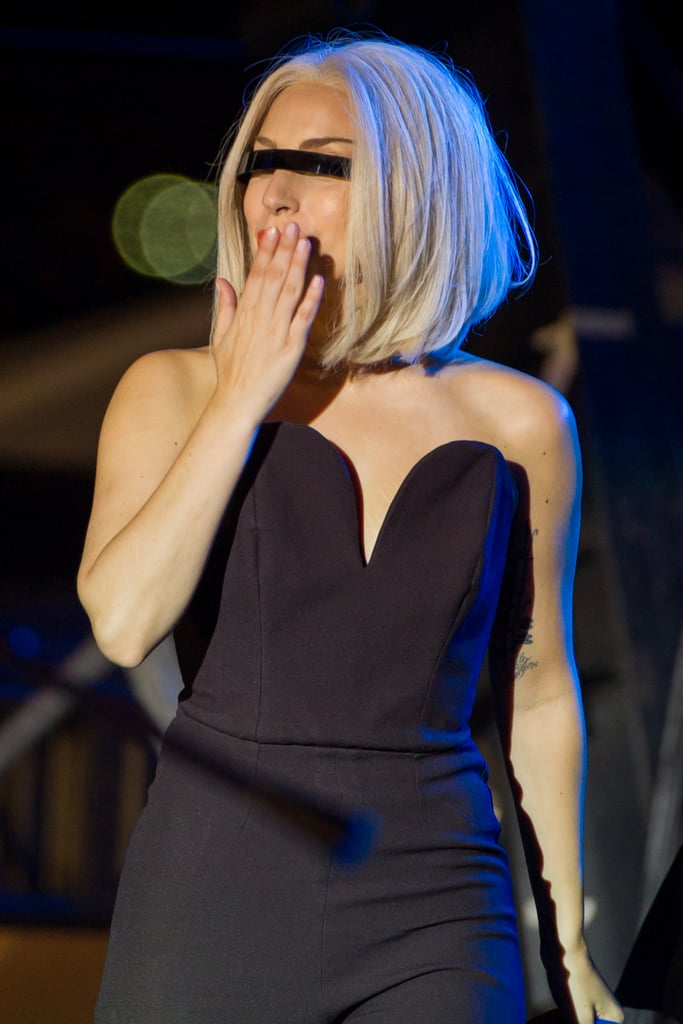 Lady Gaga [19] appeared at the New York Pride Parade in a blond bob that she may have stolen from the Pretty Woman costume archives.