Now that it is Summer, don't expect us to wash our hair every day! We gladly welcome lazy beach beauty — even when we're nowhere near a seaside. One way to do this is by styling your mane into a breezy braid [1], but if you're sick of a french, classic, three-strand, or waterfall style, we've got something new for you. Meet the lobster-tail braid. It's similar to its sister the fishtail, but it's a bit looser and looks messy (in an #IWokeUpLikeThis way [2]). To help you master the nautical-chic style before your Labor Day barbecue, follow the steps here, created by Mario Russo of Salon Mario Russo [3] in Boston. Happy plaiting!
Step 1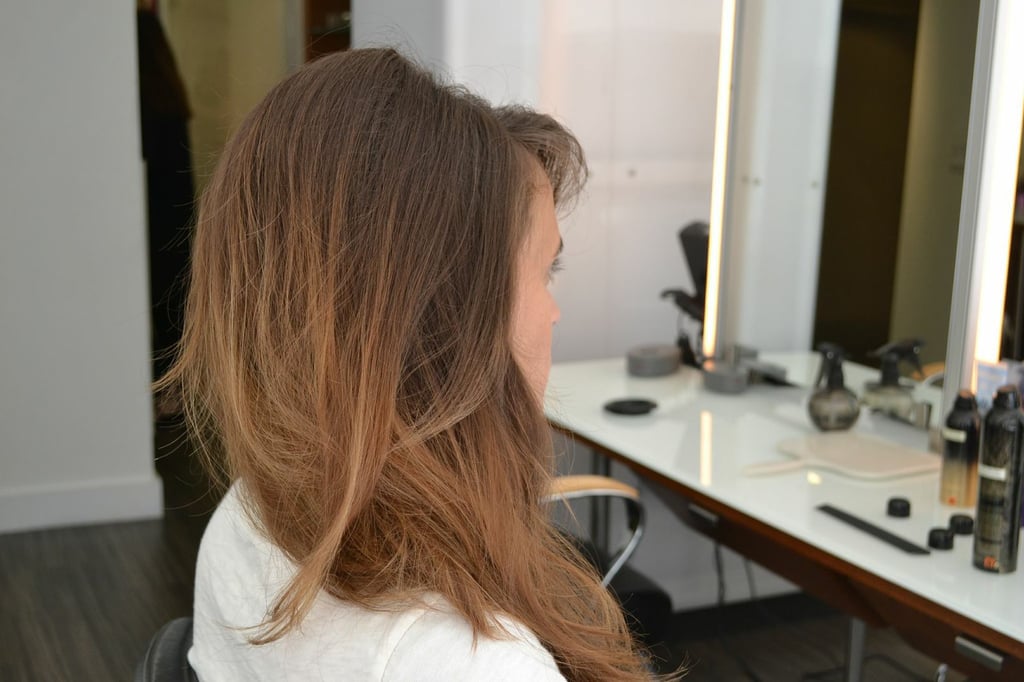 Start with day-old hair to achieve the messy and textured look of this braid. Use a texturizing spray like Oribe Dry Texturizing Spray [4] ($42) on the roots to eliminate any natural oils that can flatten hair.
Source: Salon Mario Russo [5]
Step 2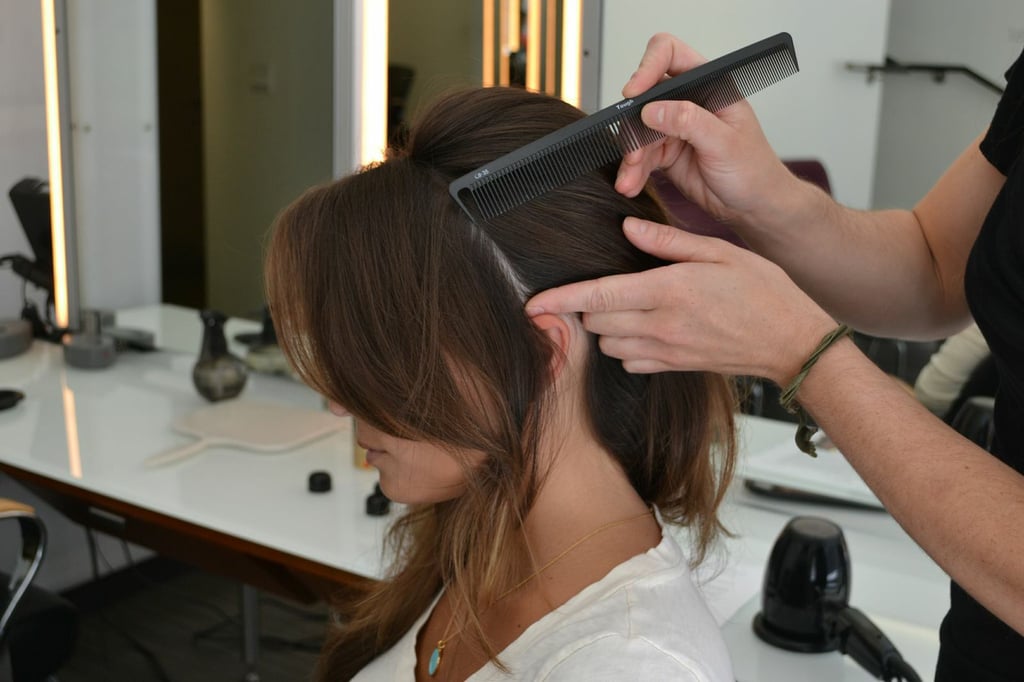 Gather hair to one side while leaving a few front pieces of hair out on the opposite side. Curl these pieces with a one-inch barrel to add more shape around the face.
Source: Salon Mario Russo [6]
Step 3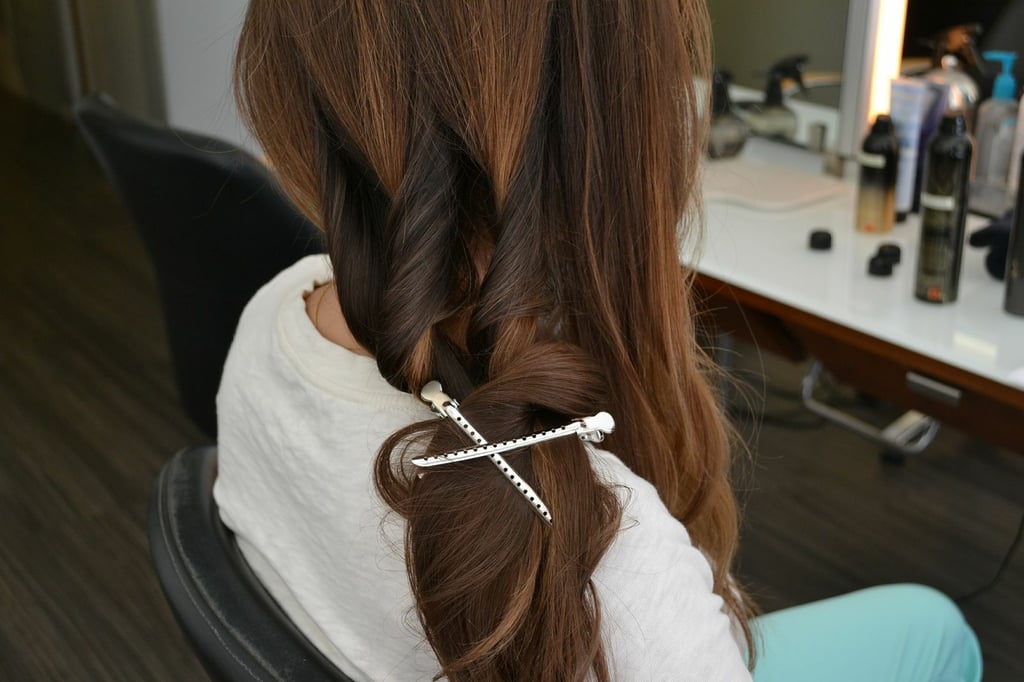 Separate hair in half, a front and back section, and make three small sections out of the back section. Twist each one individually before joining all three to make one twist. Secure with a clip so you can work freely on the front section. Don't worry if it untwists a little bit, you can retwist it later.
Source: Salon Mario Russo [7]
Step 4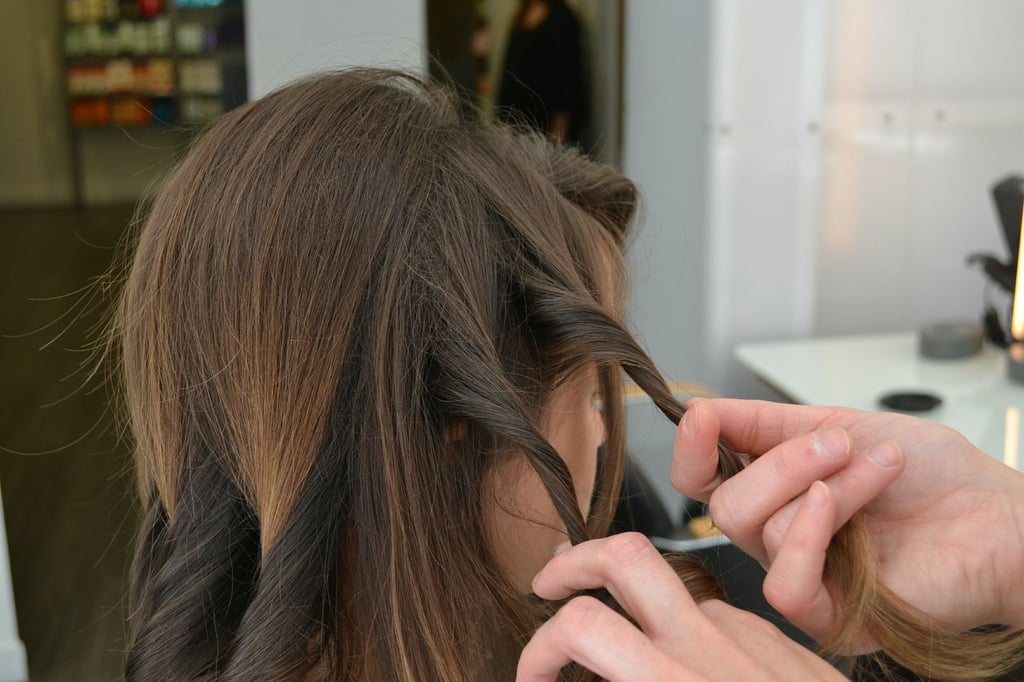 Take the front section, split into two small twisted sections, and then combine to make one twist.
Source: Salon Mario Russo [8]
Step 5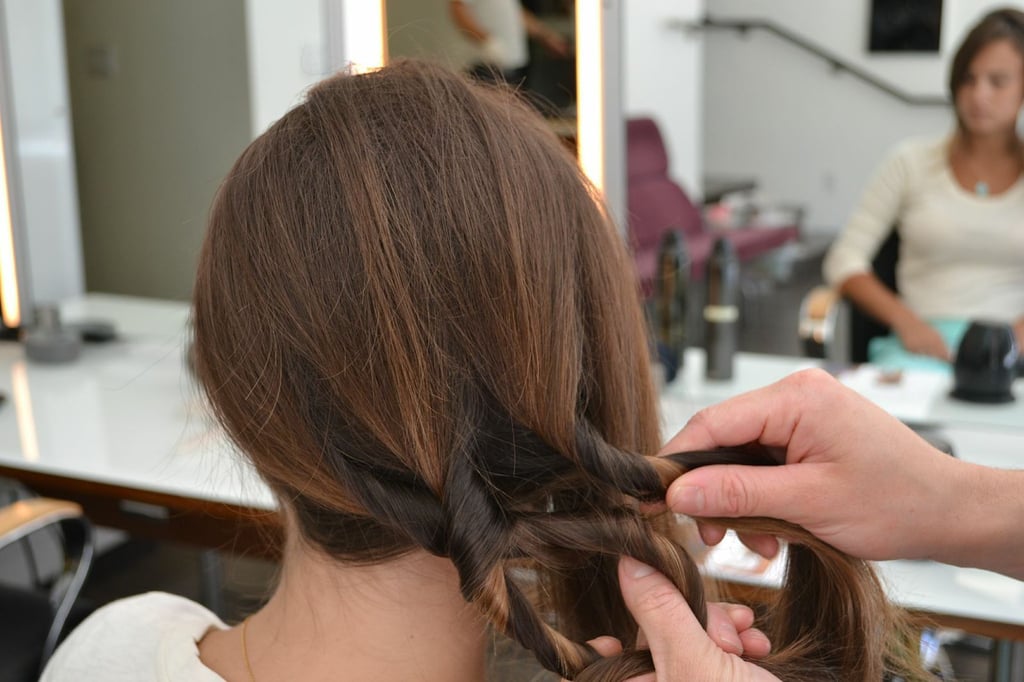 Join the front and back twists, make one complete twist, and then secure with five to six bobby pins by the ear. This will hold together the beginning of the twist.
Source: Salon Mario Russo [9]
Step 6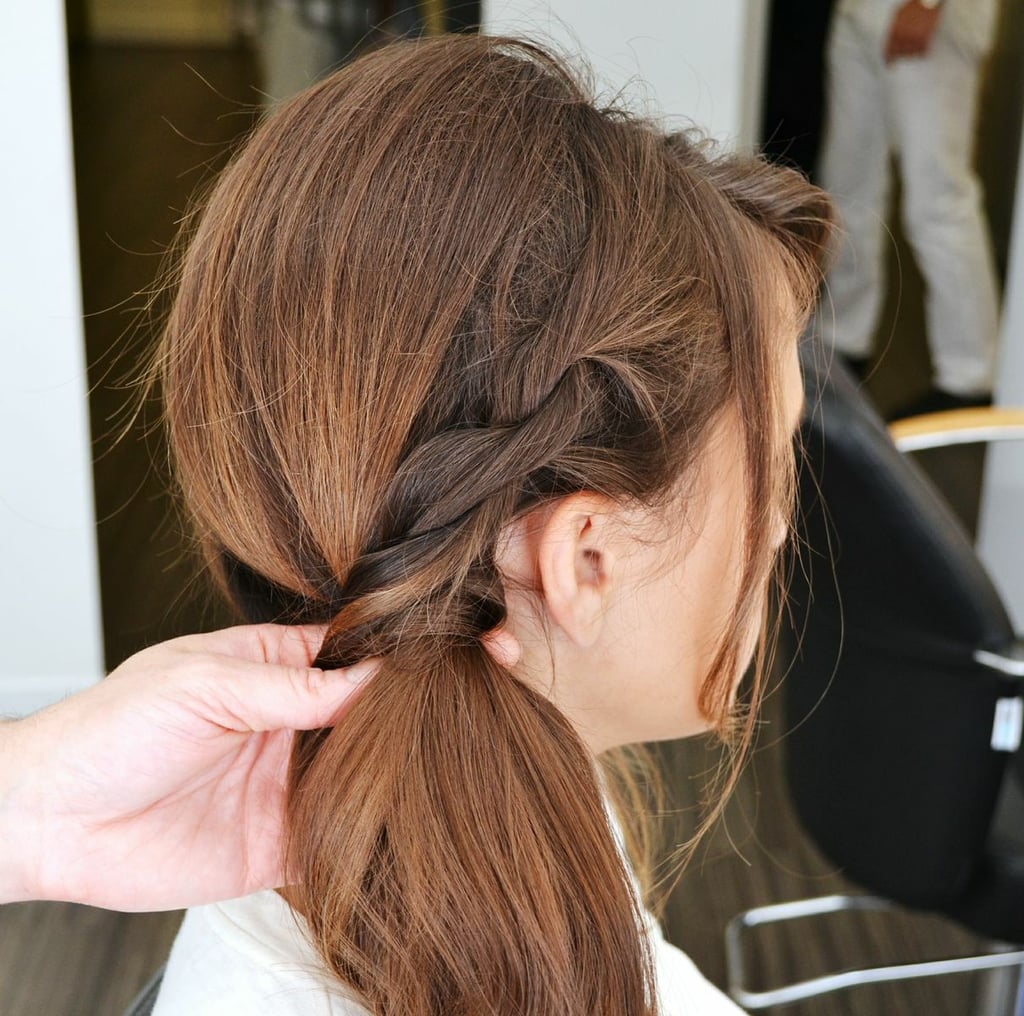 Spray texturizing spray [10] on hair below the bobby pins to create fullness. Then make two twists with this remaining hair, and combine them into one, twisting all the way down. Don't twist too hard; let it be a little loose to give it more thickness and texture.
Source: Salon Mario Russo [11]
Step 7
Before securing with hair tie, put bobby pins up throughout the twist, almost like a skeleton for the twist. Secure it with hair tie. The pins will hold the twist in place.
Source: Salon Mario Russo [12]
Step 8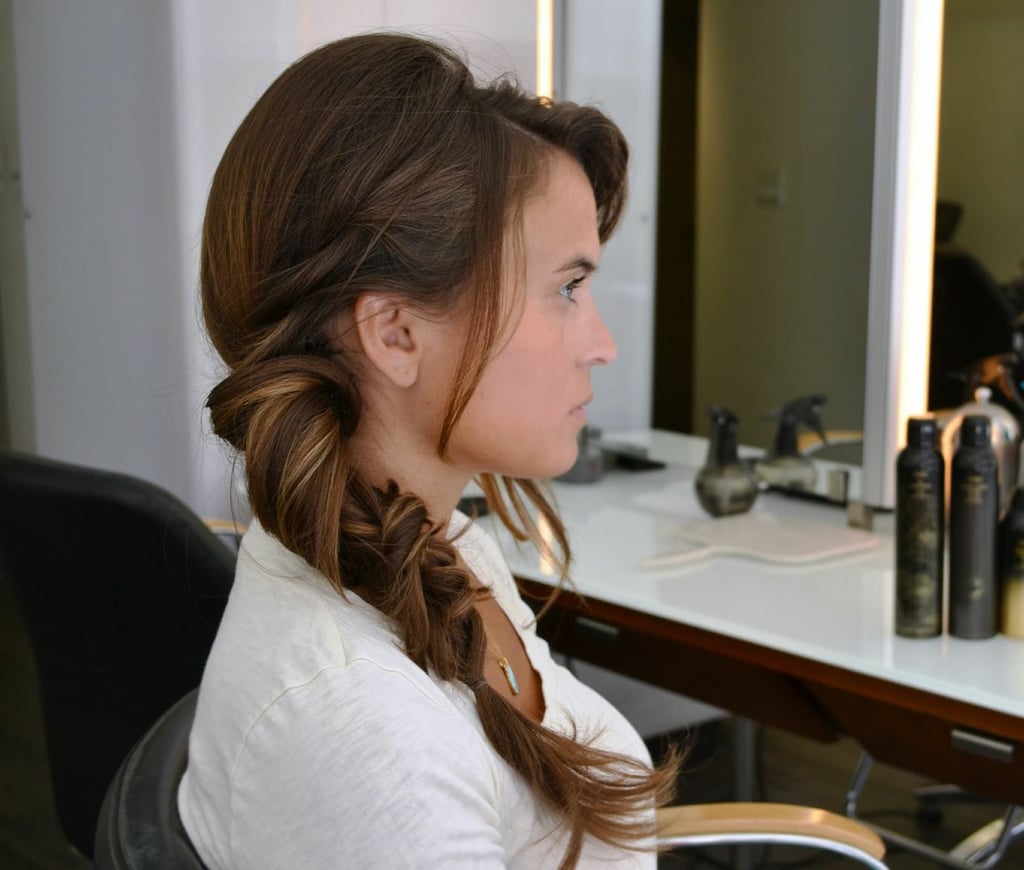 Finish off with a light hair spray, such as Oribe Superfine Strong Hair Spray [13]($36).
Source: Salon Mario Russo [14]