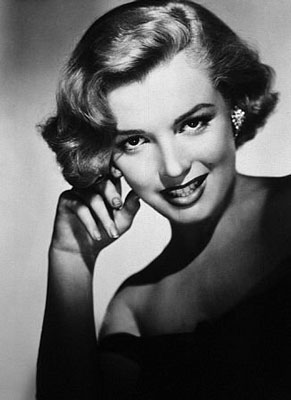 When you think of blondes, is anyone more iconic than Marilyn Monroe? According to a poll commissioned by
Clairol
Nice 'n Easy,
Marilyn is considered to be the greatest blonde
of all time. "It's amazing to think that even now, almost half a century after her death, she has still beaten modern blondes to the top spot," said a spokesperson for Clairol.
Do you think she's the greatest, or should someone else have nabbed the top spot? The survey's complete list leans heavily British, featuring more than a few blondes we haven't heard of — along with some glaring omissions, such as Nico. Tell us your favorite in the comments, and check out the complete list when you read more.


Marilyn Monroe
Grace Kelly
Brigitte Bardot
Holly Willoughby
Joanna Lumley
Stevie Nicks
Olivia Newton-John
Debbie Harry
Doris Day
Denise Van Outen
Barbara Windsor
Honor Blackman
Tess Daly