Marilyn Monroe Portrait Made From Kisses 2011-07-13 05:00:00
This Portrait of Marilyn Monroe Really Pays Lip Service
Like us on Facebook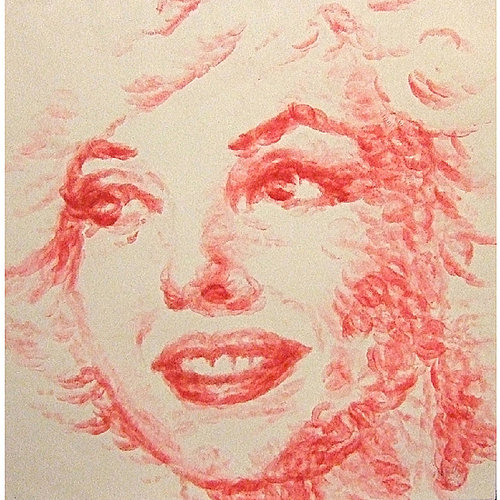 Look closely at this monochrome rendering of

Marilyn Monroe

. From a distance, it may seem to be a simple portrait done in crayon or pastel, but the actual medium is something far more unusual: lipstick. And not only lipstick; specifically, the portrait is assembled out of individual kisses from the lips of the artist, Natalie Irish.

This isn't the first time we've seen art made from lipstick (in fact, Karl Lagerfeld is even known to do some of his drawing in the stuff), but it's certainly a new take on application methods. To see the individual kisses up close, just keep reading.