While we love to stare at the hair and makeup [1] for the ladies on the red carpet, sometimes the looks can get monotonous (we get it, women love smoky eyes and beach waves). But admiring the gentlemen at the award shows never gets dull, and this season the boys have gone above and beyond to impress. From neon cornrows to the man-bun part deux, see the most memorable masculine beauty (er, grooming) moments from the MTV VMAs and the Emmys below.
Chris Brown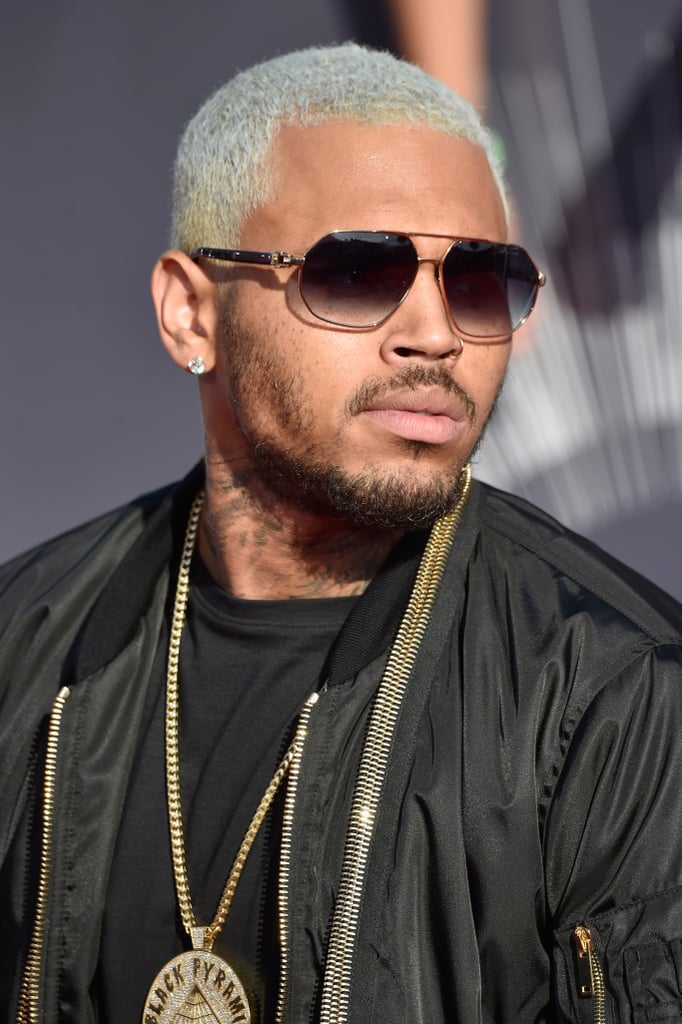 Chris deserves the award for best blond in show for his appearance at the MTV VMAs. Apparently this highlighter look [2] is in style, because Chris isn't the only man coloring with Clorox.
Riff Raff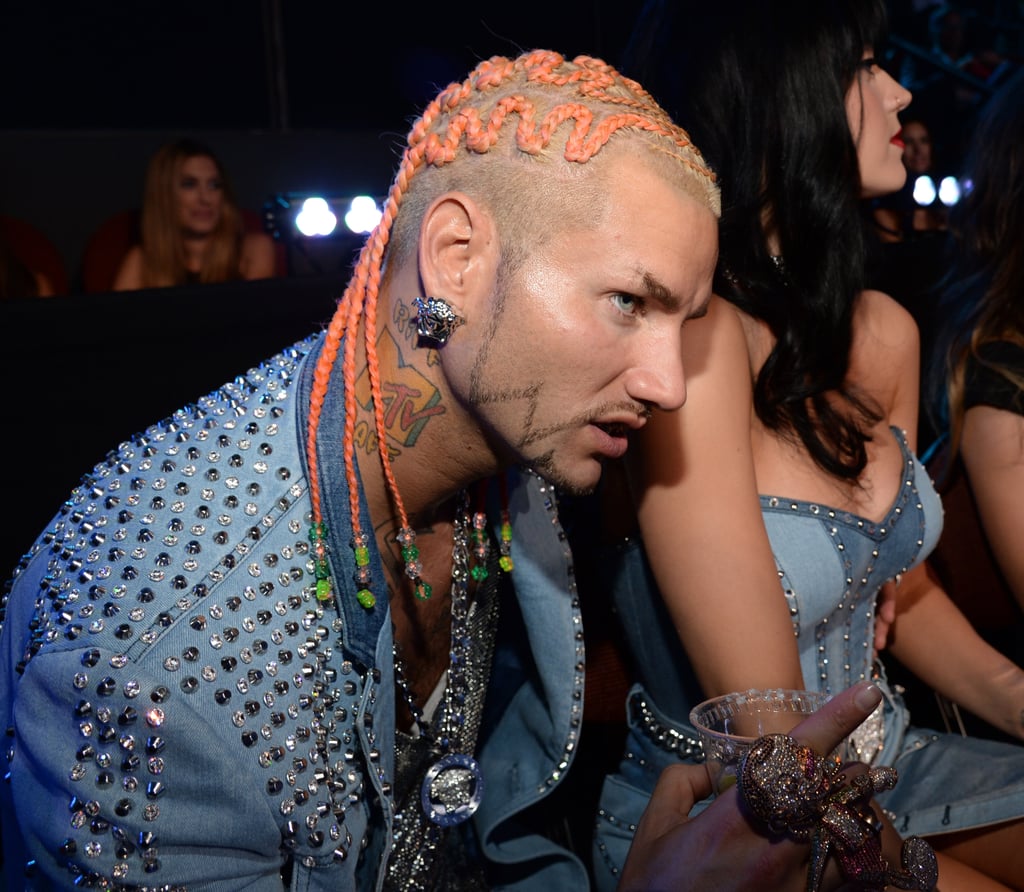 At the MTV VMAs, rapper Riff Raff was catapulted from obscurity thanks to his satirical denim ensemble and stunning date, Katy Perry [3]. What Katy probably didn't expect was to be outshined by Riff's (er, Mr. Raff's?) neon orange cornrows, zigzag beard, and glow-in-the-dark beads. . . . He gets our vote for best braids of the night hands down. Also, is that an MTV tattoo on his neck?
Sam Smith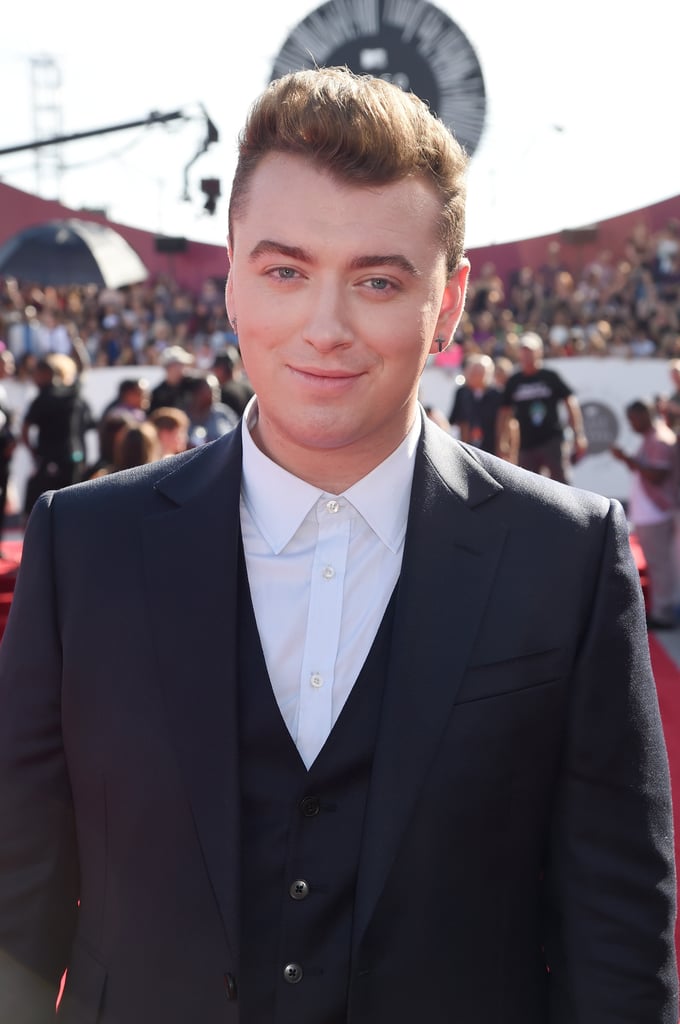 Sam beat out all the girls for the best brows at the MTV VMAs, which he paired with an Elvis-style pompadour. We're not sure if he's filling them in or waxing or what. But whatever his arch strategy is, we want to know more! Seriously, why do the guys get all the good genes?
Darren Criss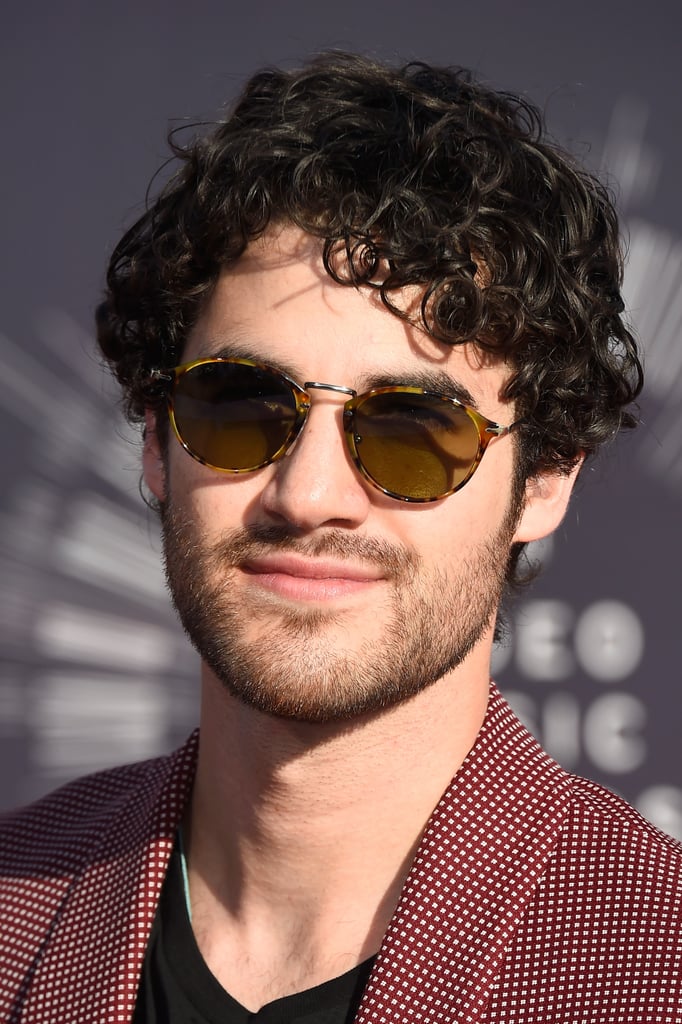 Bye, bye Blaine! Darren is giving up is straight-laced Glee style for a more hipster vibe. We get it, he's a musician. It's a good thing that whole I-only-shave-on-Wednesdays, naturally curly, bohemian babe vibe works for us.
Jeremy Scott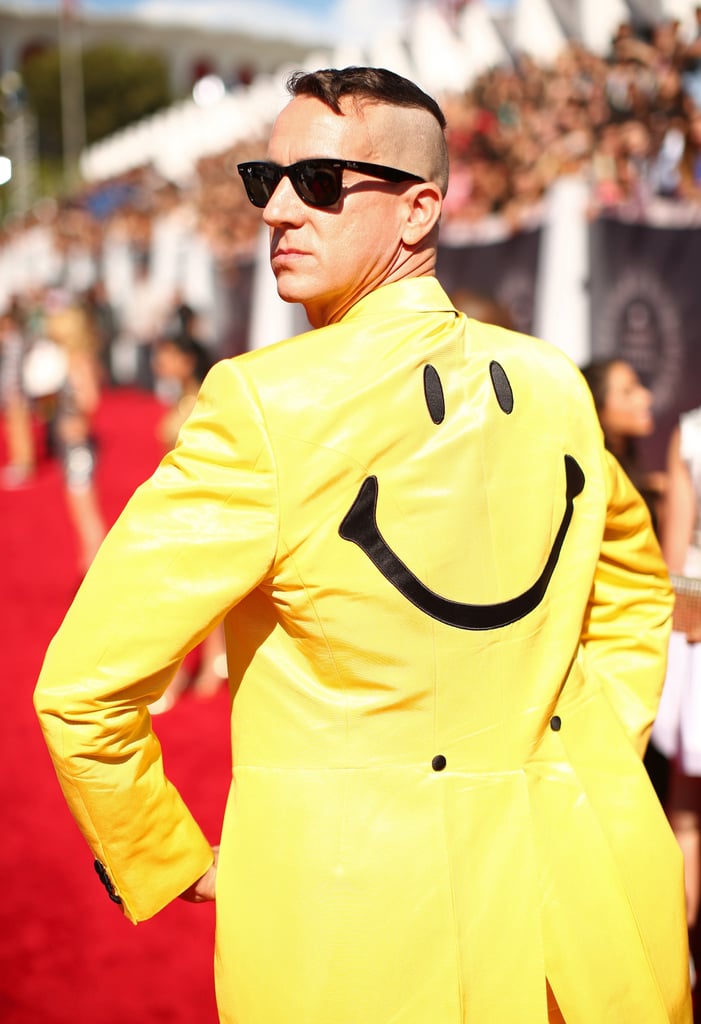 There are so many thing's we could say about the designer's hairstyle at the MTV VMAs, but we're pretty sure his jacket explains them all.
Kit Harington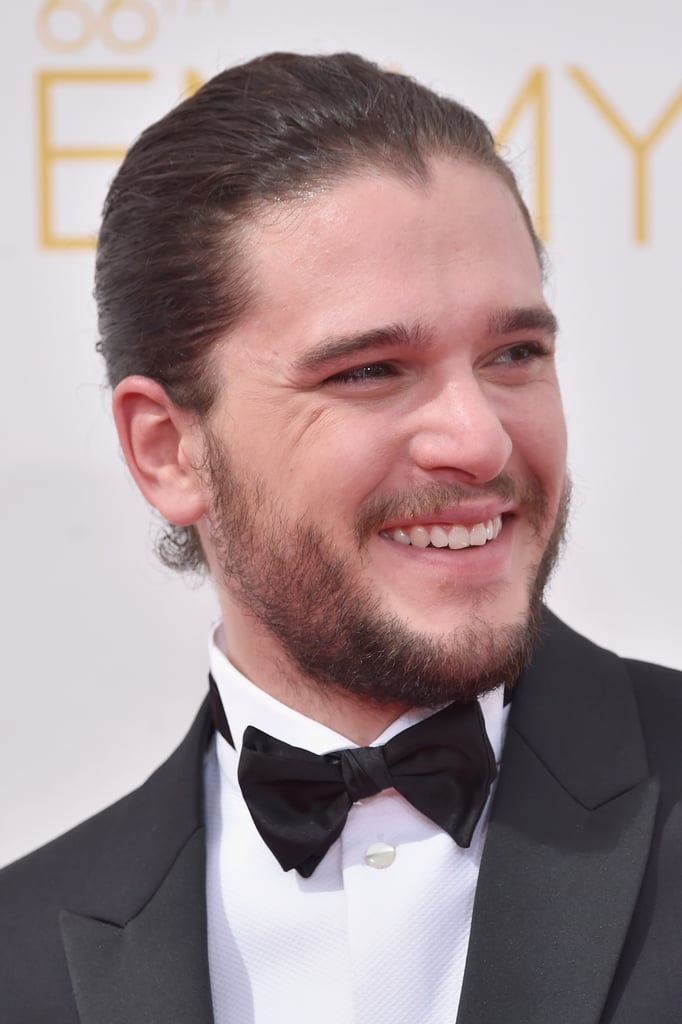 The man bun is the official red carpet solution for men with shoulder-length hair (thanks, Jared Leto [4]). Kit, aka Jon Snow from Game of Thrones, pulled his hair back into a nape-grazing chignon. We can't quite decide if we prefer his voluminous curls over this sleek updo.
Idris Elba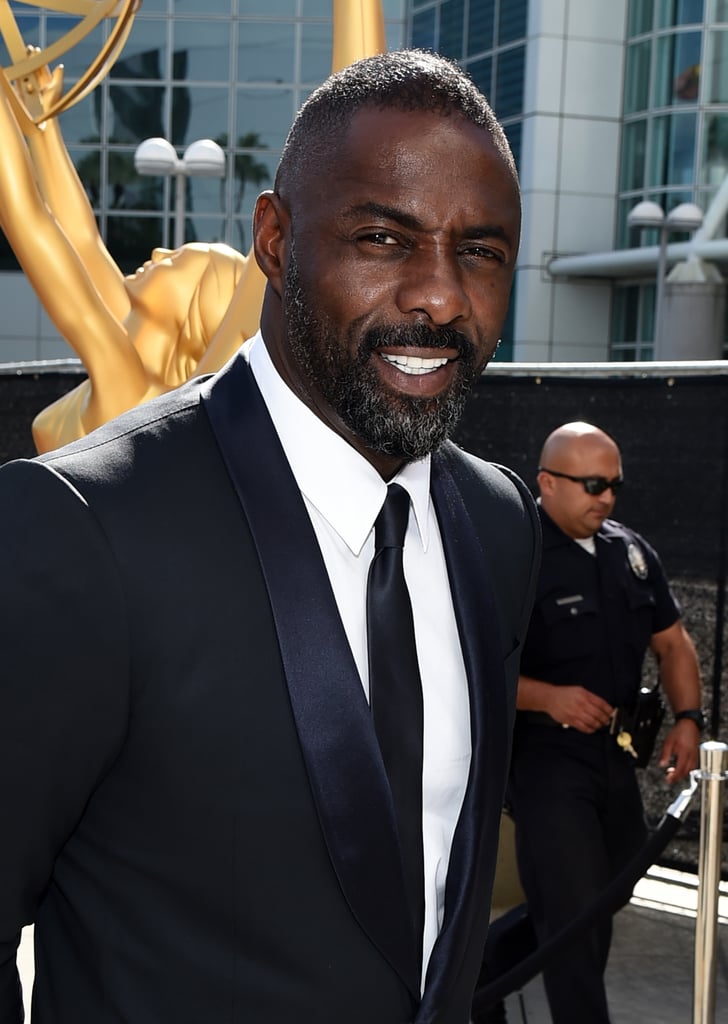 Yum, Idris. This salt-and-pepper beard was definitely the sexiest style on the Emmys red carpet. The British actor was beyond dapper with his dark chocolate complexion and jet-black suit. We could just eat him up!
Bryan Cranston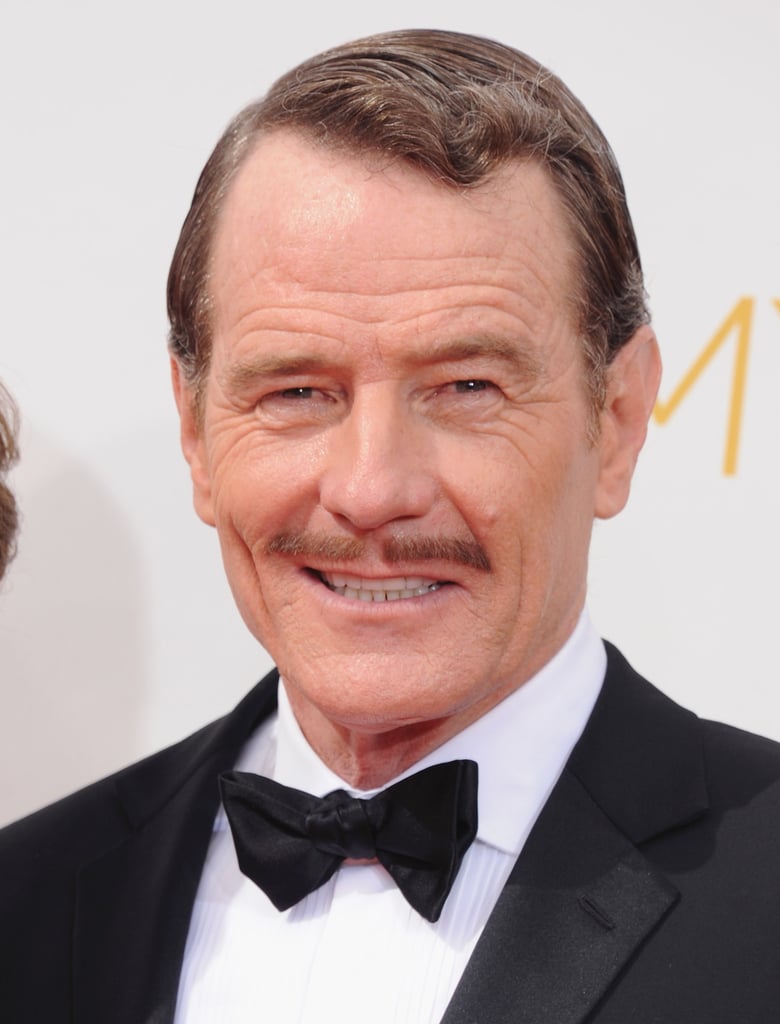 Has Bryan signed on to be the creepy villain in a 1920's drama that we don't know about? Seriously, this mustache is slightly sinister, but we're sure Julia Louis-Dreyfus [5] enjoyed it during their epic onstage kiss [6] at the Emmys.
Cary Joji Fukunaga
Question one: who the heck is Cary Joji Fukunaga? He's the Emmy-winning director behind the drama True Detective. Question two: why does he look so good in that braid? Even that '80s rattail couldn't detract from this man's hotness.
Jon Hamm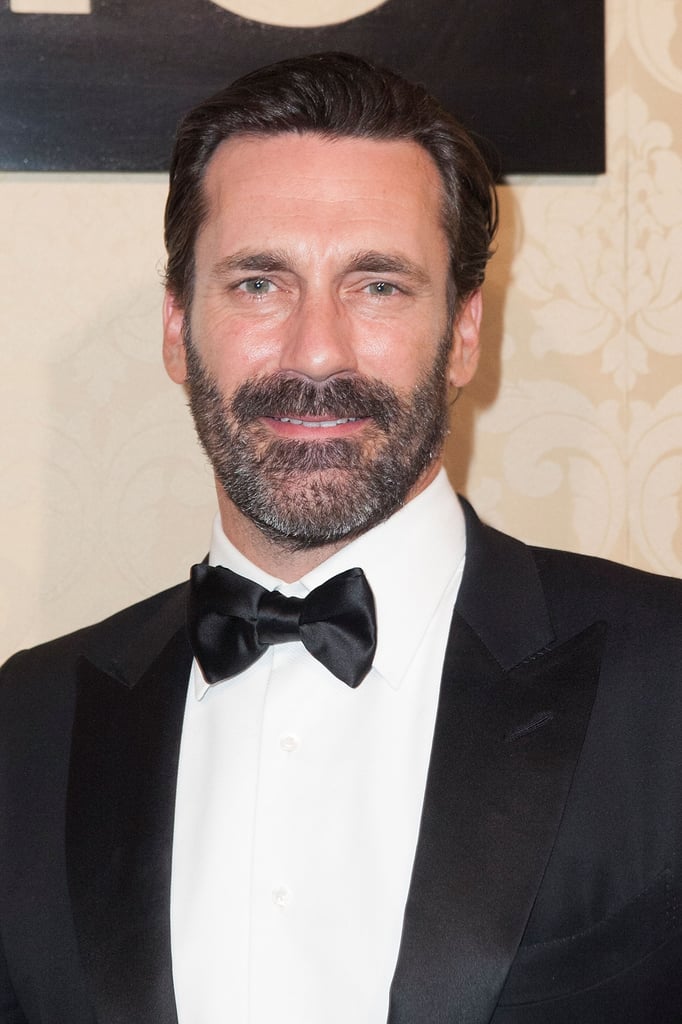 There are two camps of commenters on Jon's beard: the lovers and the haters. Well, we definitely fall on the side with the lovers. His full-on facial hair makes us think of a big, cuddly teddy bear (is that weird?).