When it comes to wrinkles, pimples, and dark spots, I have a seek-and-destroy policy. But with bikini season on the horizon, it's time to step back from the magnifying mirror and take a long look in the floor-length version. Stretch marks, dark spots, wrinkles, bumps . . . not good for frolicking on the beach in my bikini (and yes, I will be frolicking).
Over the last few months I've amped up my diet and workout routine to shed a few pounds, but my skin is also in need of serious revitalization. I'm now on a strict Mio Skincare [1] regimen. The line, which launched earlier this year, is an offshoot of the beloved Mamma Mio brand that targets expectant mothers. My thinking: if it's good enough to cure stretch marks on the bellies of new moms, my thighs should be an easy assignment.
Get Waisted Body Shaper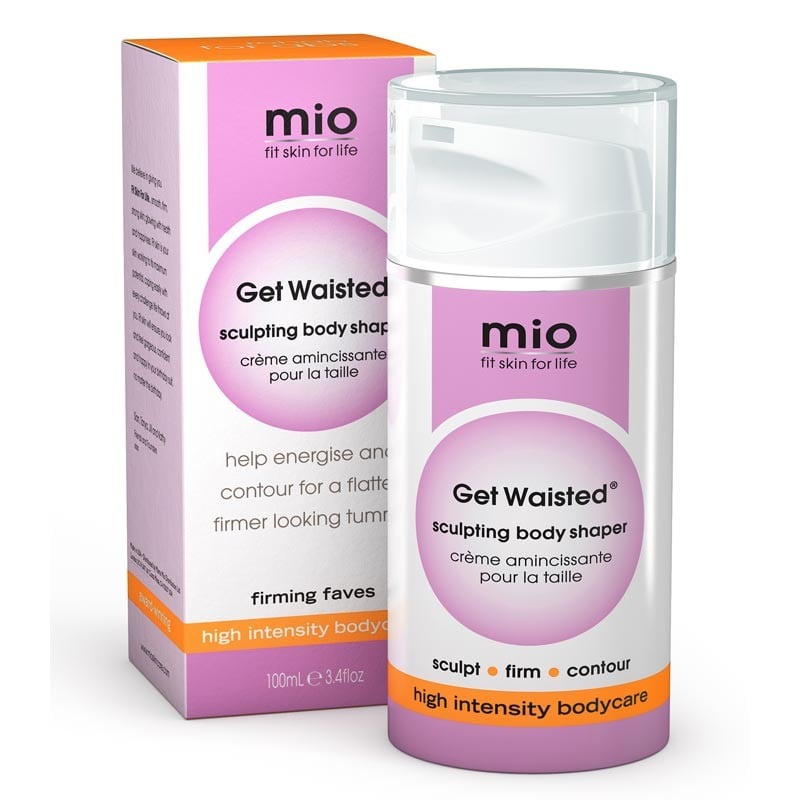 I'm not looking to get a six-pack by Summer, but I have been doing hundreds of crunches to get ready to rock a bikini. The Mio Get Waisted [2] ($56) cream is my little way of cheating (don't tell my personal trainer). It contains caffeine that helps stimulate and melt fat cells in the stomach area. Something about the tingle makes me feel like I've actually done some serious sculpting.
Shrink to Fit Cellulite Smoother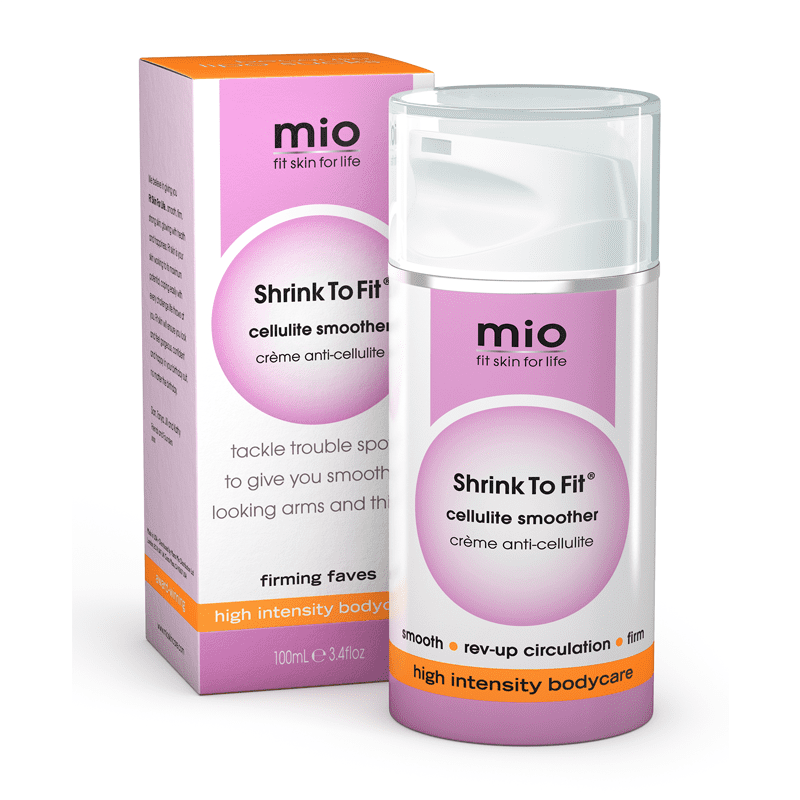 My biggest problem areas are my thighs and butt. No matter how many squats and lunges I do, there are always lumps and bumps. Mio Shrink to Fit [3] ($56) contains caffeine, green tea, and horsetail to blast away cellulite. That means there is no more jiggling during my weekly Beyoncé dance party.
Skin Tight Serum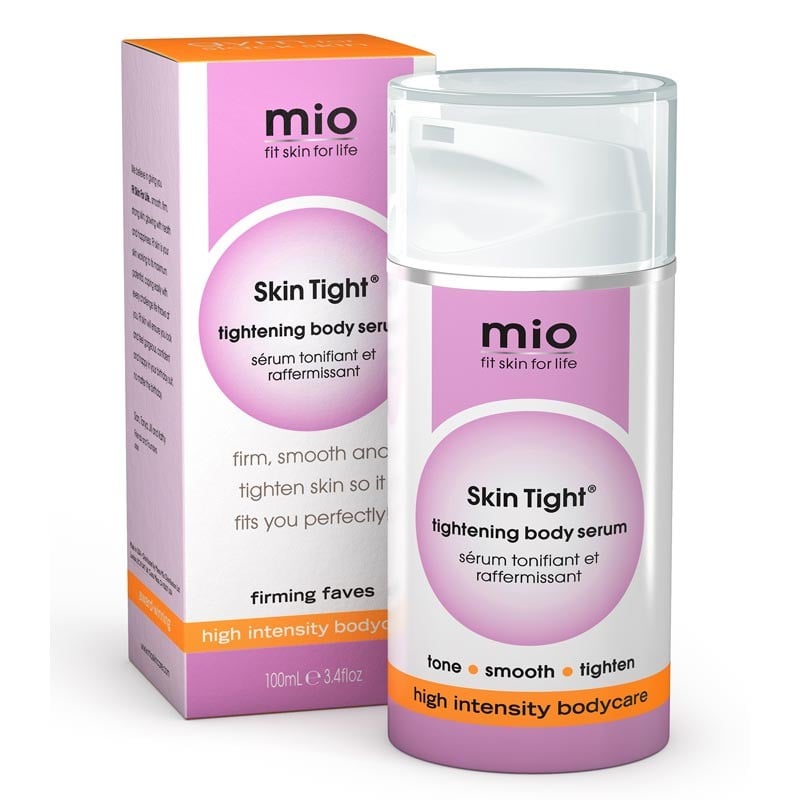 The Mio Skin Tight Serum [4] ($56) is like a peel for your entire body. There's papaya extract and vitamin C to help smooth and tighten from shoulders to toes. My knees and elbows are especially loving this brightening treatment.
The Activist Firming Body Oil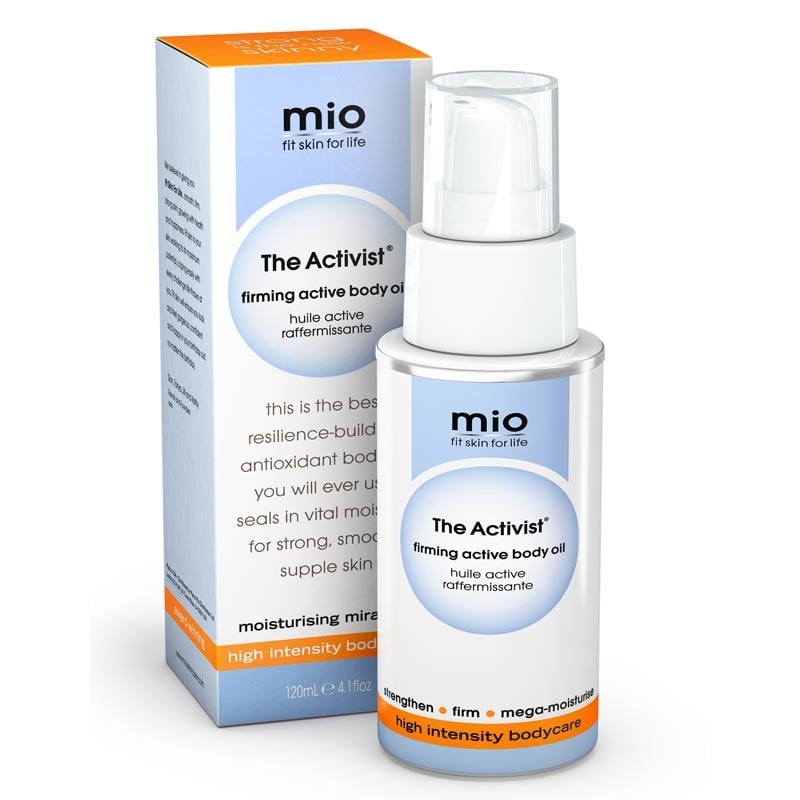 The argan, almond, and calendula oils in Mio's The Activist Firming Body Oil [5] ($48) make it a great post-workout product. It's like the treat after I've worked my muscles to exhaustion. Plus it's been proven that a massage after cardio can increase circulation and the body-firming effects.