Let's be honest, how many movies do you remember the hairstyles more than the plot? Thanks to these leading ladies, these romantic films are what's at the top of our Netflix cue come February. Pull out the popcorn and let's get inspired.
—Additional reporting by Miriam Lacey
Source: Paramount Pictures [1]
Carmen Jones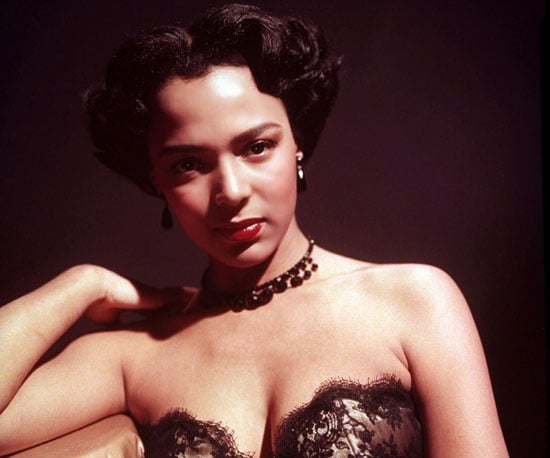 Are there many love stories more tragic than Carmen's? Dorothy Dandridge sizzles as the modern-day reincarnation of Bizet's ageless antiheroine with glowing skin, dramatic red lipstick, and beautiful curls that enthrall Harry Belafonte.
Source: 20th Century Fox [2]
The Princess Bride
Yes, it was the '80s, but Princess Buttercup's long, curly/wavy hairstyle is as wildly romantic as it gets. Plus, it's still the best way to procure your own Dread Pirate Roberts.
Source: Metro-Goldwyn-Mayer [3]
Atonement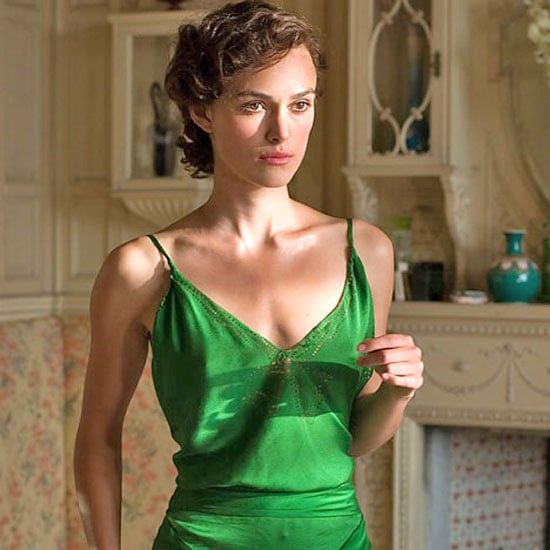 The gorgeous flapper waves Keira Knightley [4] wears in this movie are amazing, and perfect if you have a bob you'd like to make more sultry.
Source: Universal Studios [5]
Yesterday, Today, and Tomorrow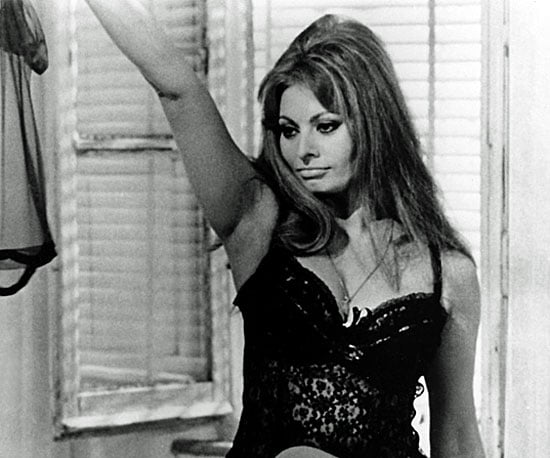 What's the dead sexiest hairstyle of them all? Sophia Loren's big, messy, bumped up hair in this rollicking romp. Add cat-eye liner and a healthy coat of black mascara and you'll be well-nigh irresistible.
Source: Lorber Films [6]
In the Mood For Love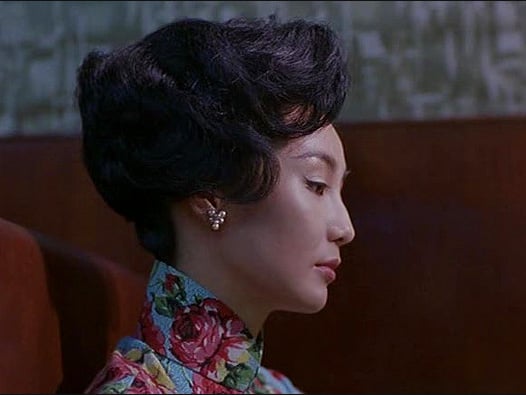 Maggie Cheung is so, so beautiful in this Wong Kar-wai masterpiece. Her soft updo and subtle pink lipstick are a perfect match for a delicate love story about two gentle people. The film may be heartbreaking, but wearing a look like this in real life is more likely to win you hearts than lose them.
Source: USA Films [7]
Amélie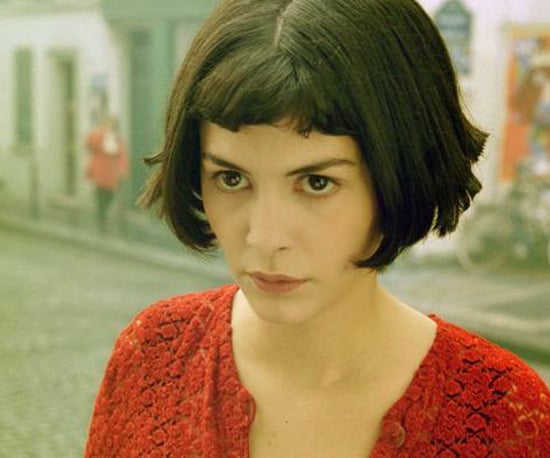 Those bangs. That blunt hair. Is anything more sweetly gamine than Audrey Tautou in Amelie [8]? If you're looking for a wild, quirky romance, this is the cut to get. (See more here [9].)
Source: Miramax [10]
To Catch a Thief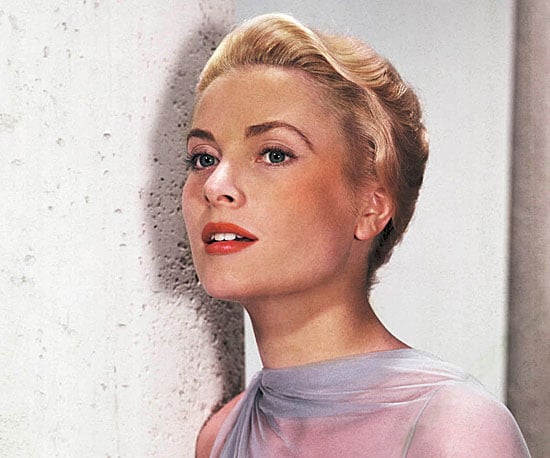 Grace Kelly's lightly waved updo and peach lipstick are timeless. They're also an easy way to project sophisticated loveliness, so if you have someone you want to make a great first impression on, this particular look comes highly recommended.
Source: Paramount Pictures [11]
The Notebook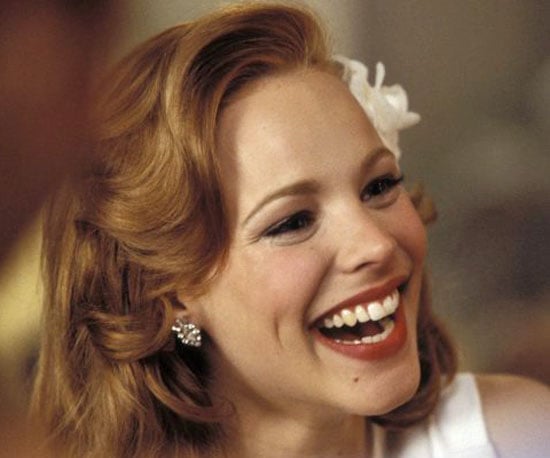 The Rachel McAdams [12]/Ryan Gosling [13] romance started on the set of this tearjerker, where Rachel wore soft, strawberry blond curls and made bold lipstick look wholesome. The white flower adds an especially feminine touch.
Source: New Line Cinema [14]
House of Flying Daggers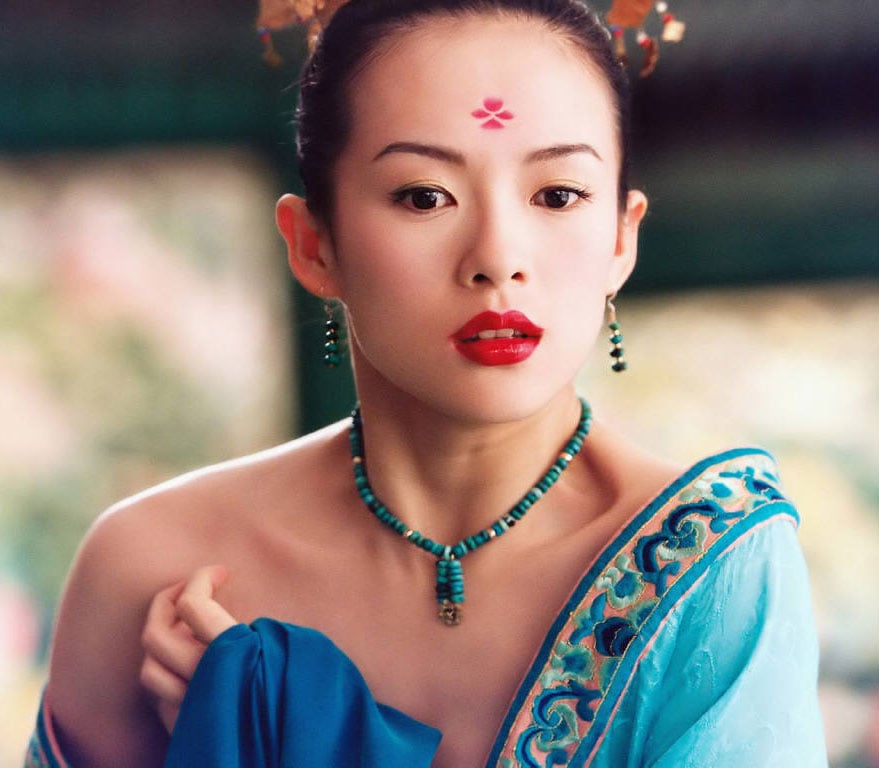 This movie was utterly tragic, but Ziyi Zhang looked amazing in every scene. Steal her glossy red lipstick and golden eye shadow combination for a sweet but seductive look of your own, and try not to get caught in any love triangles.
Source: Sony Pictures [15]
Sullivan's Travels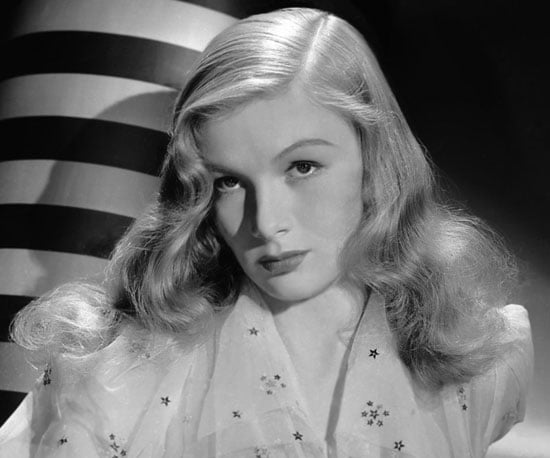 Veronica Lake hair has become a romantic staple. She pioneered the over-one-eye look as a kind-hearted actress who shows a self-absorbed director what really matters in this classic romantic comedy.
Source: Paramount Pictures [16]
Maid in Manhattan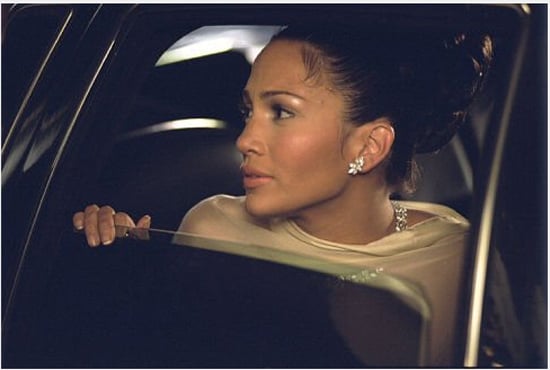 Jennifer Lopez [17] woos a very fine Ralph Fiennes [18] in this Cinderella story. When Jennifer walks into the ball in her impressively chic braided updo and plenty of liquid luminizer, it's hard to imagine Ralph ever had a chance.
Source: Columbia/Tristar [19]
Titanic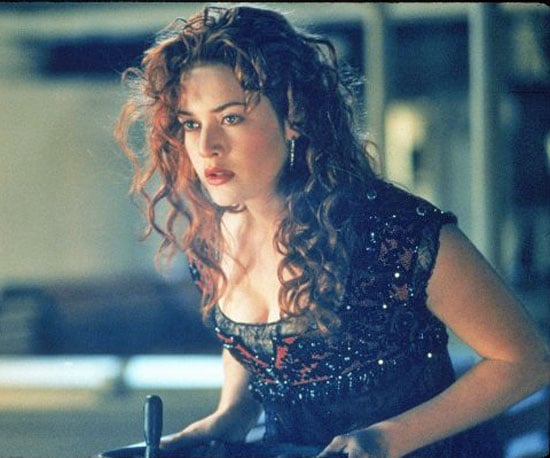 Would anyone let go of a girl with sexy ringlets like this? I think not. Kate Winslet [20]'s Rose proves that letting your hair go loose and tousled is a recipe for heart-pounding encounters.
Source: Paramount Pictures [21]
Devdas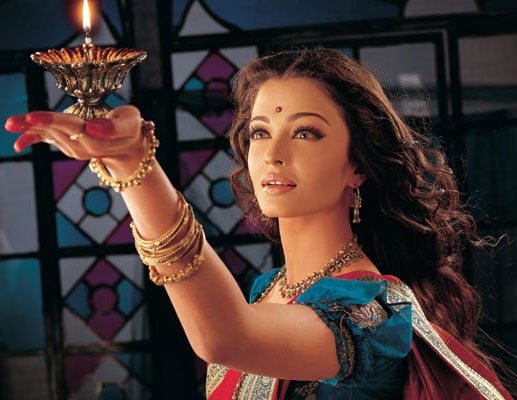 Aishwarya Rai might have been miserable as Parvati in this oft remade tearjerker, but she looked great doing it. False eyelashes, nude lipstick, and soft waves are sensual without being overtly sexy.
Source: SLB Films
The Umbrellas of Cherbourg
Catherine Deneuve's ill-fated love story has a notoriously pessimistic ending. However, her perfect French twist, nude lipstick, and just-visible eyeliner make her look so beautiful that it's hard to fault her.
Source: Madeleine Films [22]
Bobby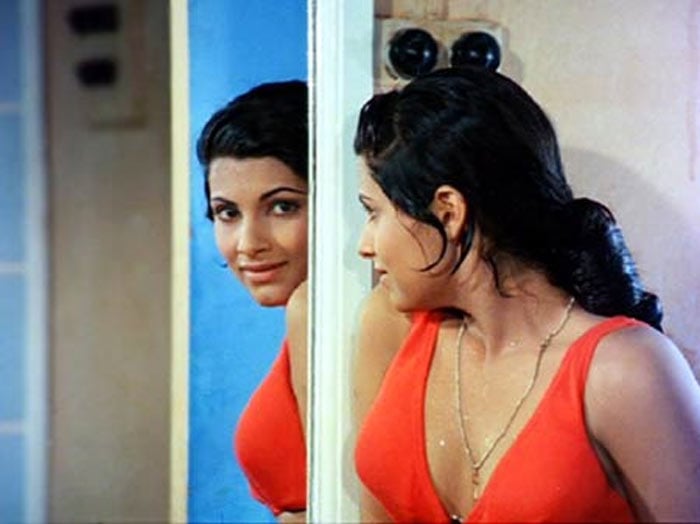 Dimple Kapadia is irresistible as Bobby Braganza in this Bollywood classic. It's a look that requires relatively minimal makeup, with the focus on subtly lined eyes. For a similar look, start by making a short, winged line on your top lash line. Next, waterline your upper rims, and then smudge the liner softly along your bottom lash line.
The Way We Were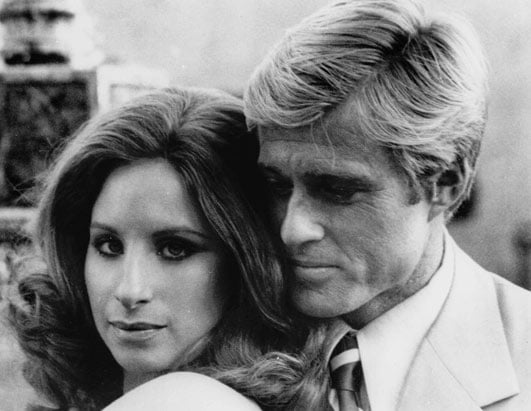 Barbra Streisand's big, sexy curls made Robert Redford [23] do a double take in this classic, and the hairstyle is still bombshell material almost 40 years later.
Source: Columbia Pictures [24]
(500) Days of Summer
Zooey Deschanel [25]'s Summer may jerk around poor Joseph Gordon-Levitt, but her messy topknot and heavy bangs are pure sweetness.
Source: Fox Searchlight [26]
Woman on Top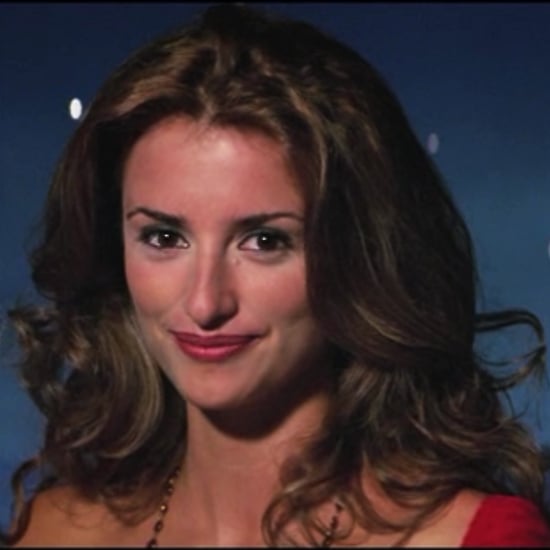 Penelope Cruz [27] cooks up quite charmingly in this movie, and her look here made her a recognizable face in the US overnight. Shimmery, sheer red lipstick paired with dove gray eye shadow are "come hither" without being sultry. And voluminous, soft hair is always a good choice.
Source: Fox Searchlight [28]
Swing Time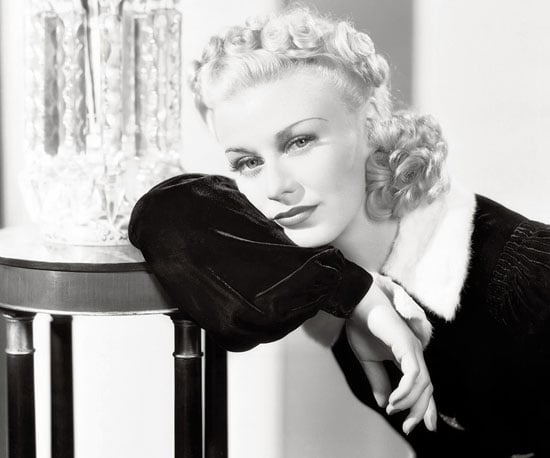 In this gorgeously shot musical, Ginger Rogers puts on some mile-long false lashes and red lipstick. Add some nice-girl curls, and all your date's signals will start getting crossed in a very good way.
Source: Warner Bros. [29]
Breakfast at Tiffany's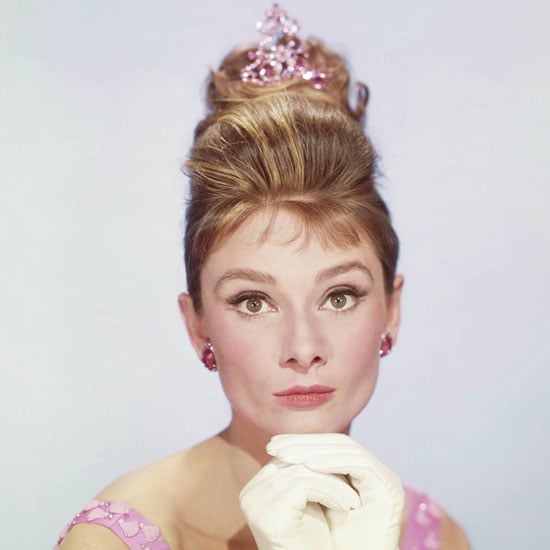 This is probably the most iconic of iconic romantic hairstyles. Audrey's baby bangs, big bouffant, and winged eyeliner are perfect for a night on the town.
Source: Paramount Pictures [30]
Hitch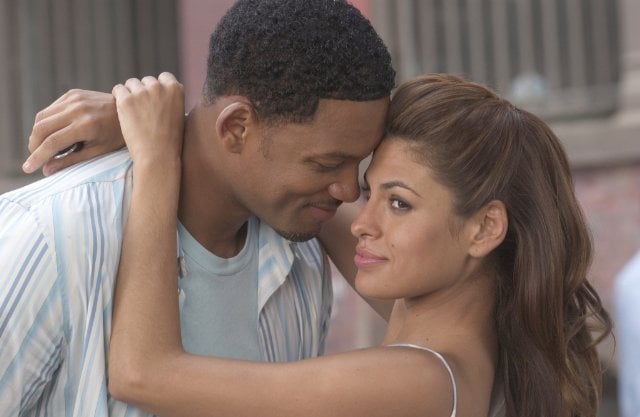 Will Smith [31] may have played the love doctor in this romantic comedy, but it's Eva Mendes [32]'s casual updo that could still any beauty-lover's heart. For your next lunch date, create a casual half-up style by teasing your strands in front and curling them in the back.
Source: Columbia Pictures [33]
Anna Karenina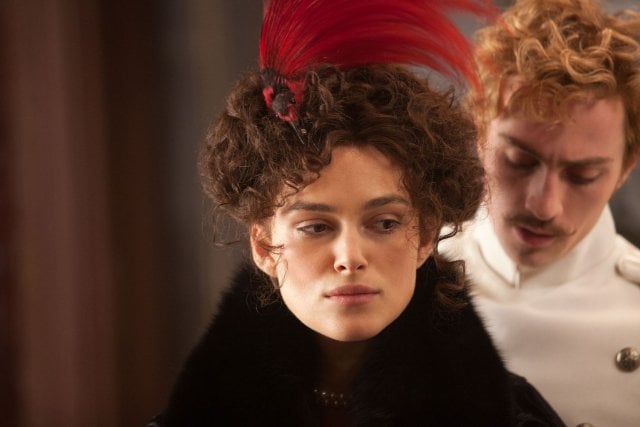 In this salacious period piece, Keira Knightley [34] wears the traditional style of the times: a mountain of curls. If you're headed to a formal affair, try adding an embellishment, too, like a brooch or even a small feather.
Source: Focus Features [35]
Dear John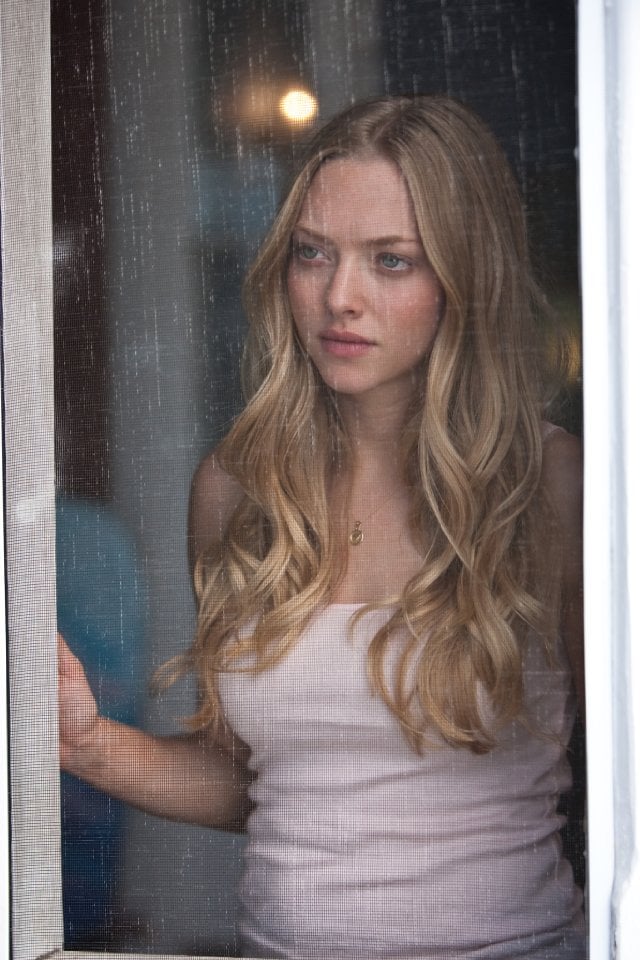 Amanda Seyfried [36] is the epitome of beach beauty in yet another Nicholas Sparks romance hit. Try this middle part, relaxed waves, and rosy makeup look for a rainy day indoors with the one you love.
Source: Relativity Media [37]
Ghost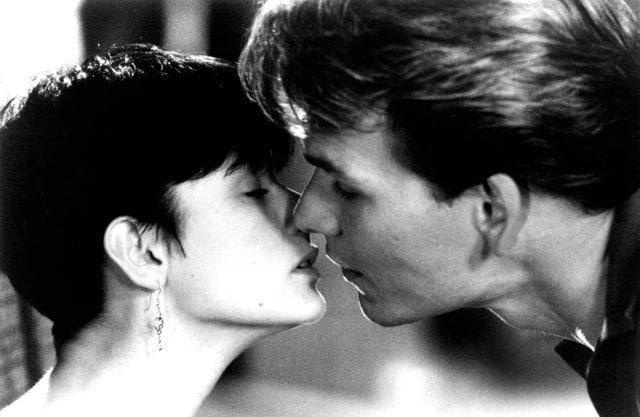 The ultimate in tearjearkers, Ghost will have you holding your loved ones just a little bit closer. And Demi Moore [38]'s chic, boyish pixie will have you wanting to run to your stylist pronto.
Source: Paramount Pictures [39]
King Kong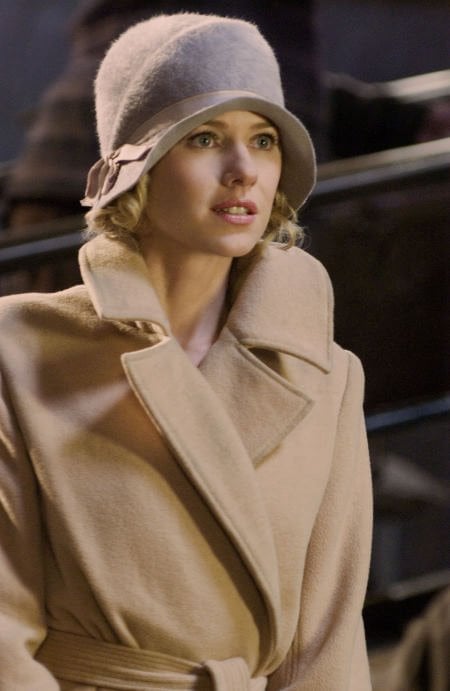 If this look can tempt the king of beasts, then it will definitely work on the modern man. Naomi Watts [40] shines in curls topped with a glorious hat, along with a spot of pink gloss on her lips. It's the perfect style for Winter outings with a special someone.
Source: Universal Studios [41]
Jumping the Broom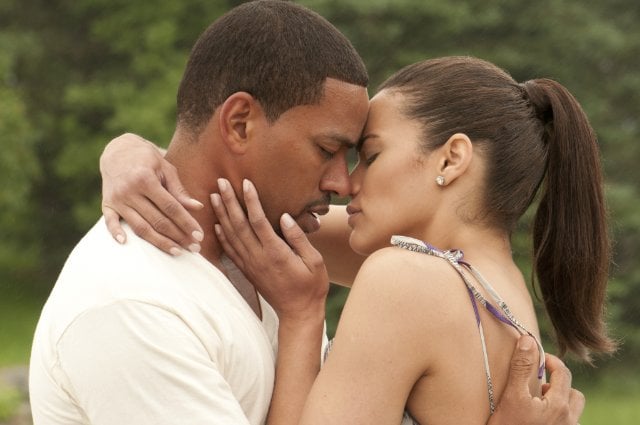 Paula Patton proves a well-put together ponytail can still be considered romantic. Dress it up with a piece of hair wrapped around the rubber band for a more sleek look.
Source: Sony Pictures [42]
The Seven Year Itch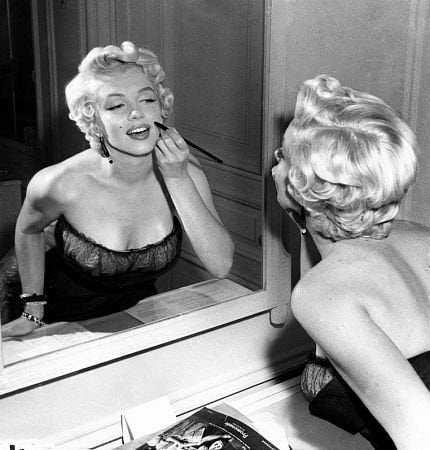 Is there any woman more glamorous than Marilyn Monroe? We think not! In this iconic film her platinum blond bob, smudged eyeliner, and beauty mark fully bring out the sex appeal.
Source: 20th Century Fox [43]
Ever After: A Cinderella Story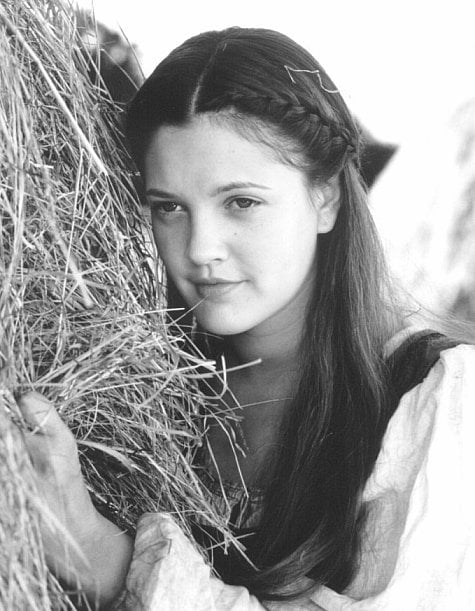 Drew Barrymore [44] may play a servant in this classic remake, but her extra-long hair and hairline braid can be translated into a sweet look for a more casual date.
Source: 20th Century Fox [45]
The Graduate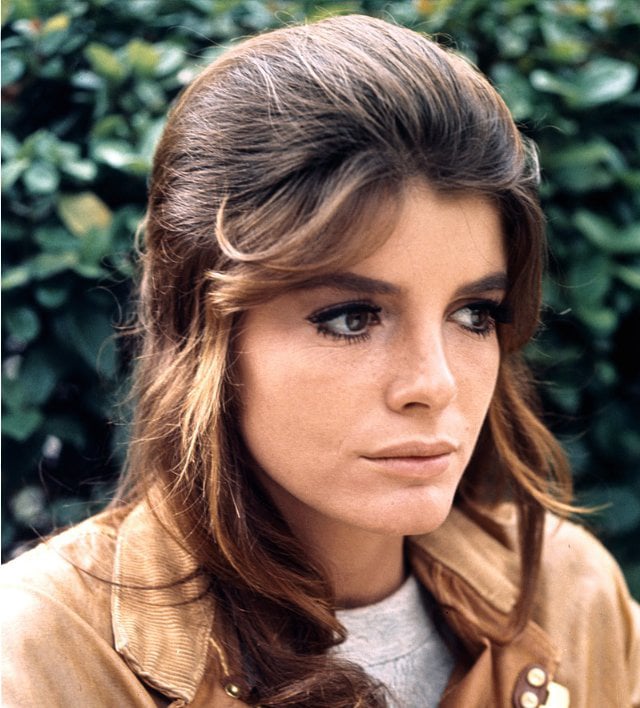 Take after Katharine Ross in this love story. Her neutral makeup is set off by bold brows and exaggerated mascara. Plus, her half-up style is whimsically flirty thanks to that flattering face-framing fringe.
Source: Metro-Goldwyn-Mayer [46]
Catwoman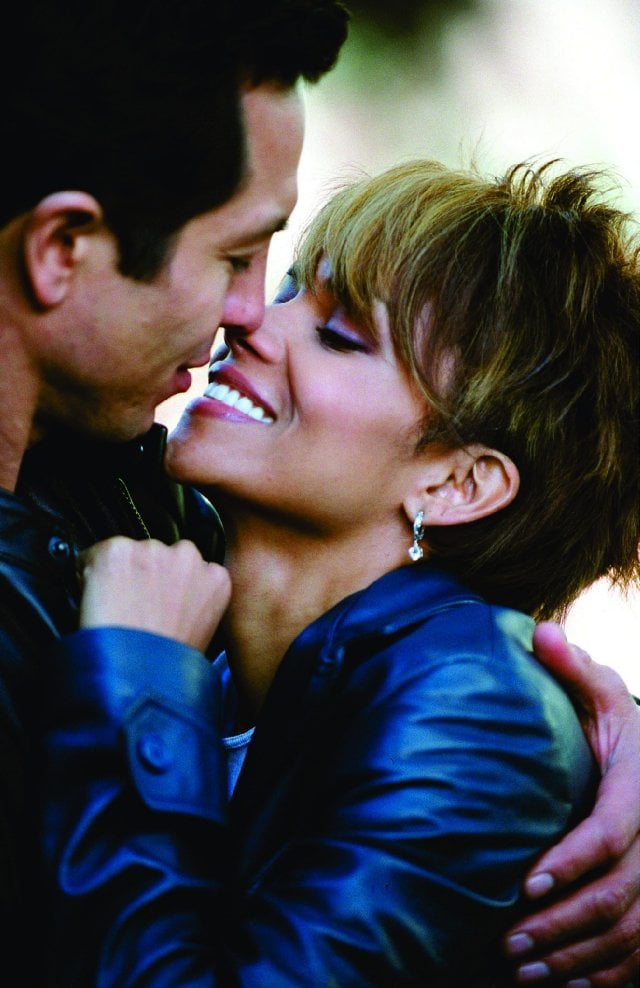 OK, so technically Catwoman was an action flick. However, if you have a more sassy side, then Halle Berry [47]'s piecey pixie with heavy highlights is the perfect look for you. Now all you need is that leather jumpsuit . . .
Source: Warner Bros. [48]