Valentine's Day has arrived! Whether you're going out with friends or your significant other, it's a good excuse to get dolled up. This week, pink nail art and a heart-shaped hairstyle were popular on Pinterest, while our Facebook fans were more excited to see all the trends from the New York Fashion Week runways. Oh, and did we mention Taylor Swift [1] cut her hair? Catch up on the most social stories, and keep up with POPSUGAR Beauty on social media [2], including Pinterest, Facebook, Twitter, Instagram, and Google+ to stay up on all the beauty news.
Source: Getty [3]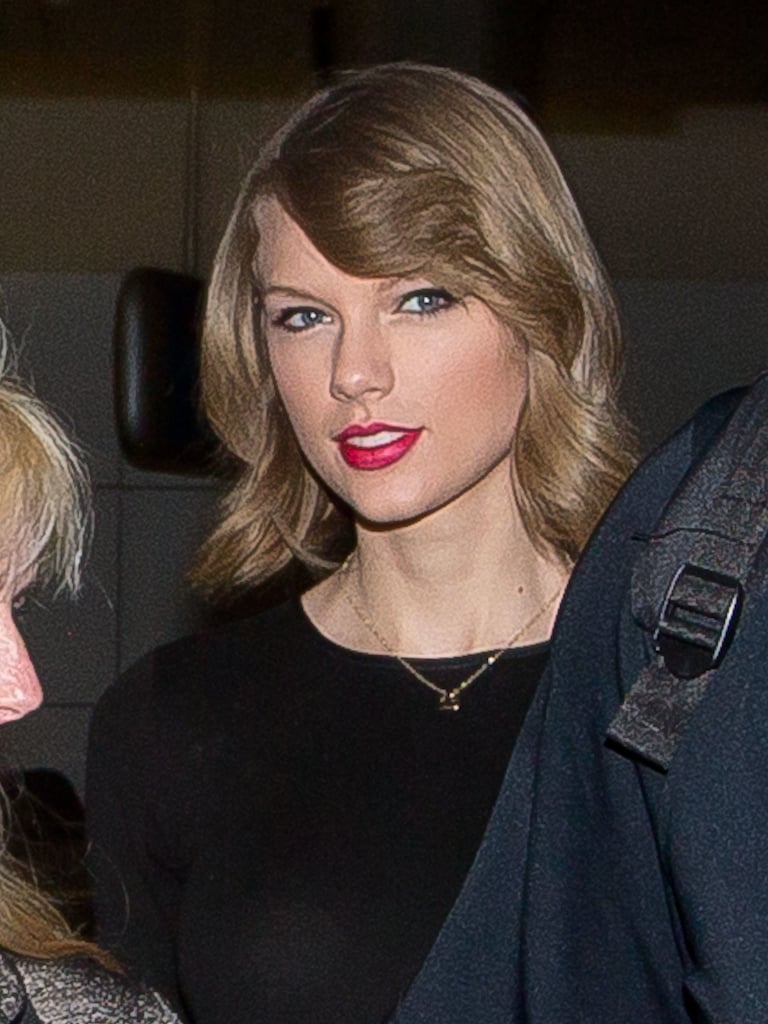 This week the most shocking celebrity hair change debuted on Instagram. Taylor Swift cut her hair [4] into a shoulder-length bob and invited all her celebrity friends to watch.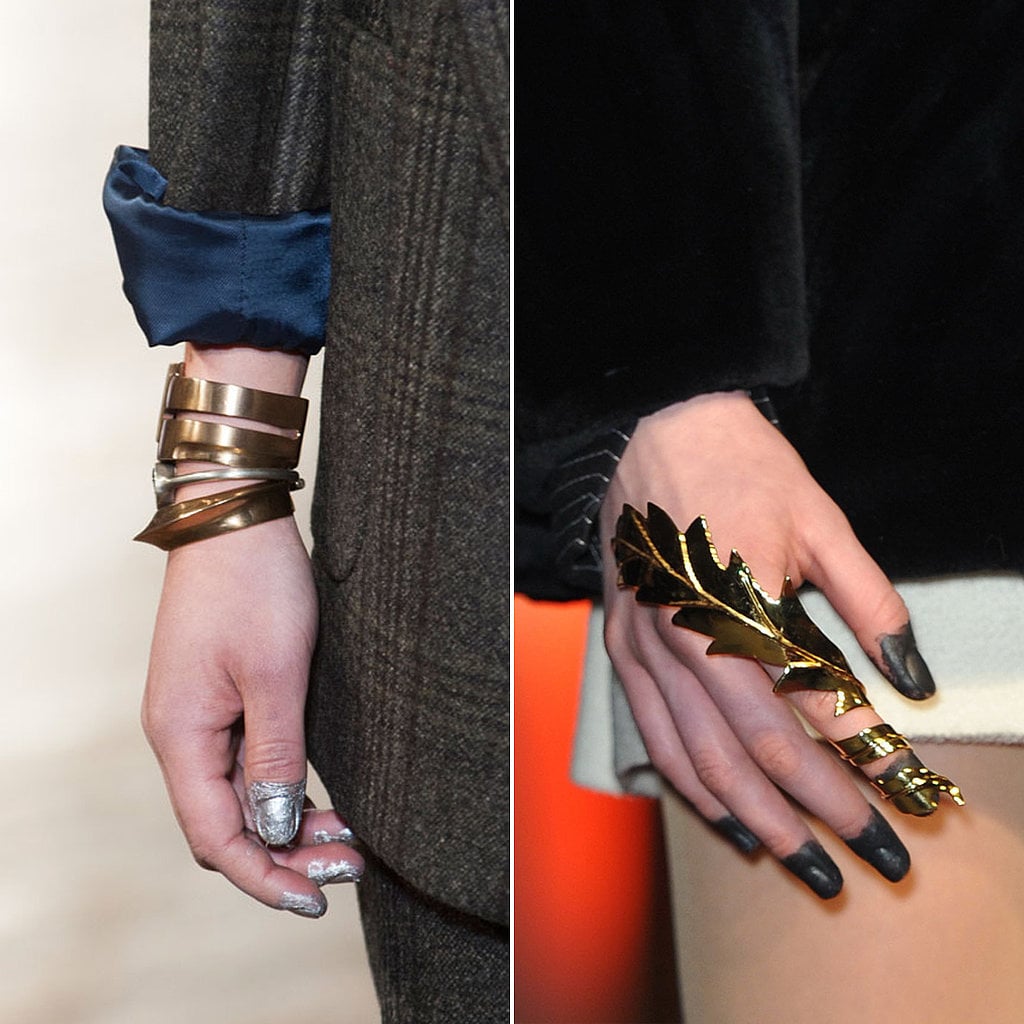 Remember when Lorde wore her nails dipped in black paint at the Grammys? Well, it looks like the trend has made it's way to the Fall 2014 runways [5], but our Facebook fans aren't exactly rushing to try this manicure.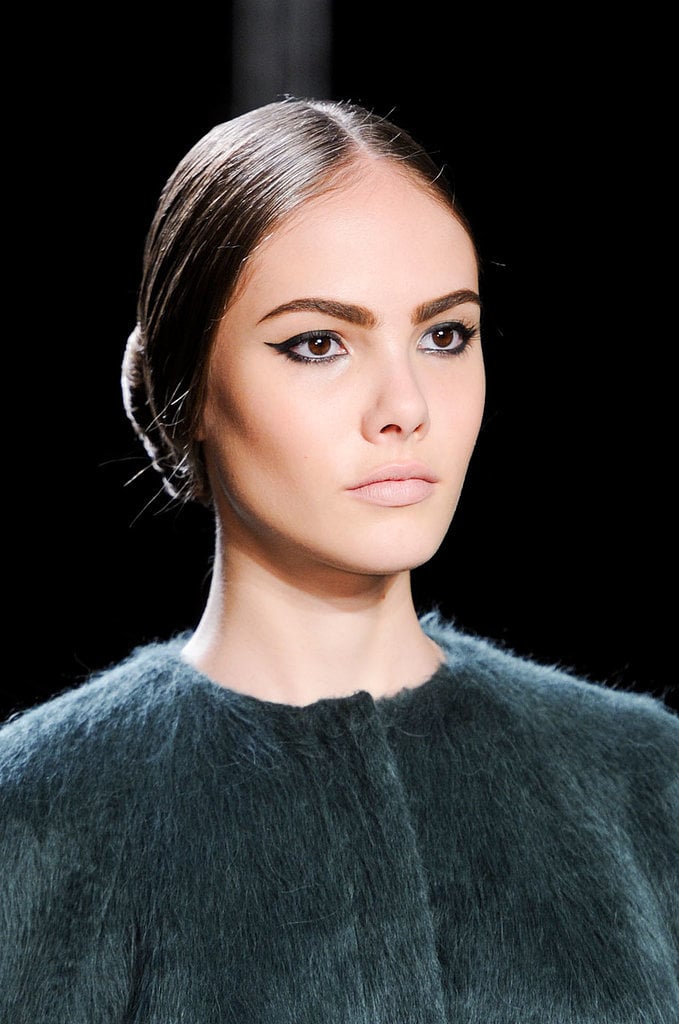 It seems there are still a few Project Runway fans on Facebook who couldn't resist sharing the latest from Christian Siriano's Fall 2014 catwalk [6].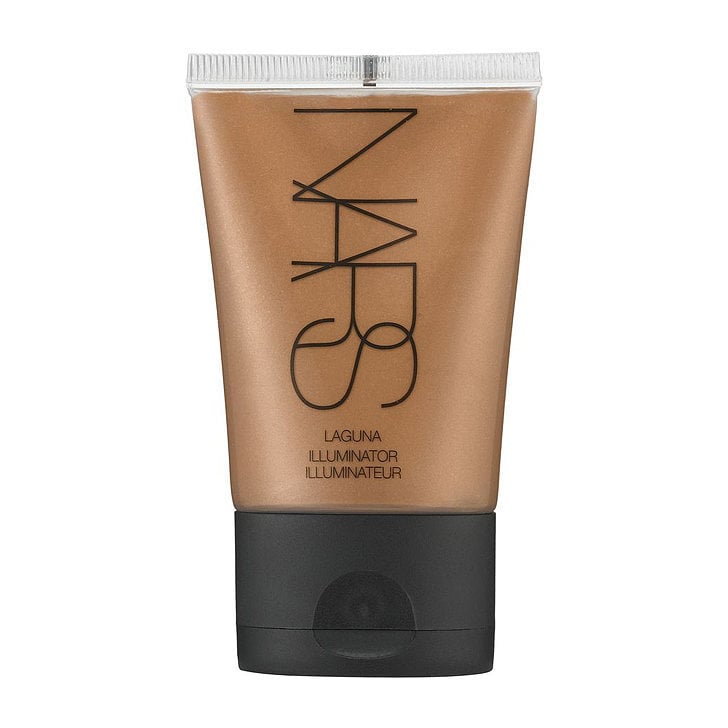 Sochi problems might have been trending earlier in the week, but our roundup of metallic makeup [7], like this NARS Laguna Illuminator [8], in honor of the Olympics was a winner on Twitter, too.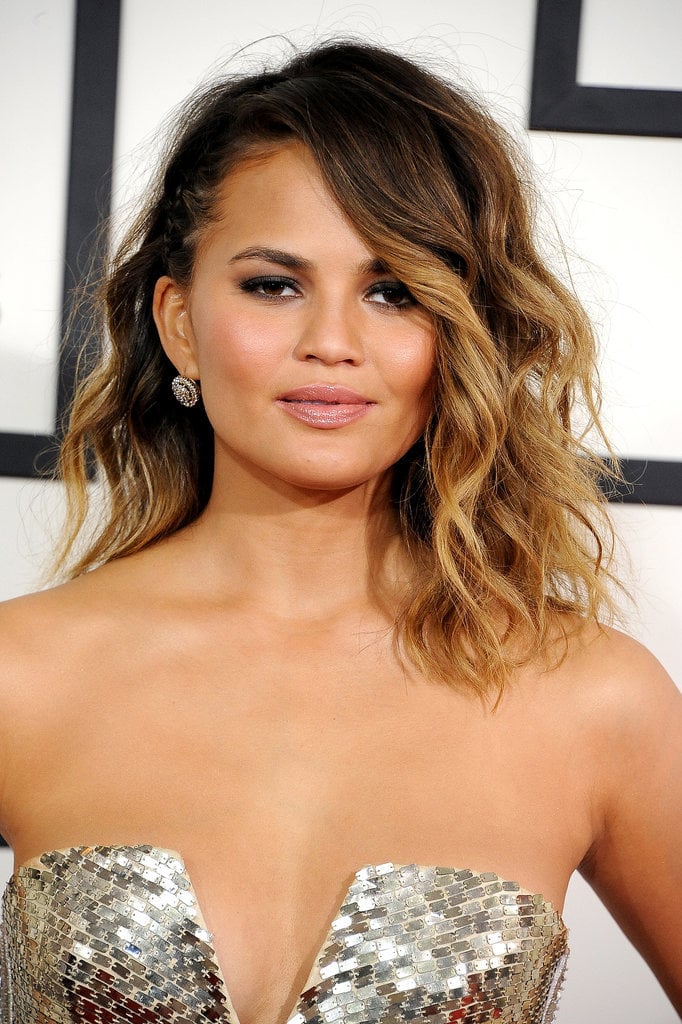 Our Twitter followers got plenty of date-night hair and makeup inspiration from these sultry red carpet favorites [9].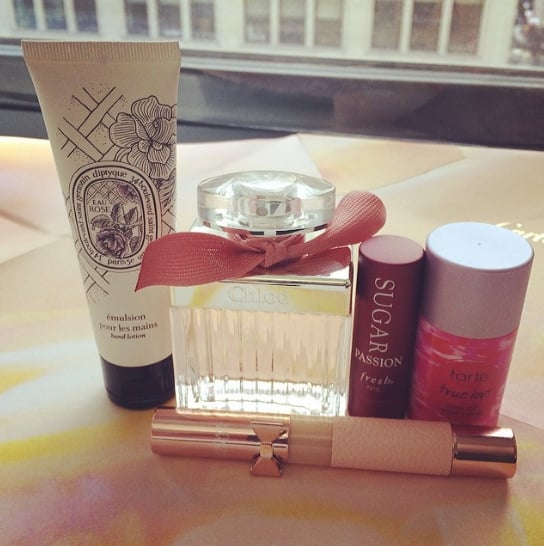 These pink and rose products [10] have gotten us in a Valentine's Day shopping mood. Who needs a bouquet of roses anyway?
Source: Instagram user POPSUGARBeauty [11]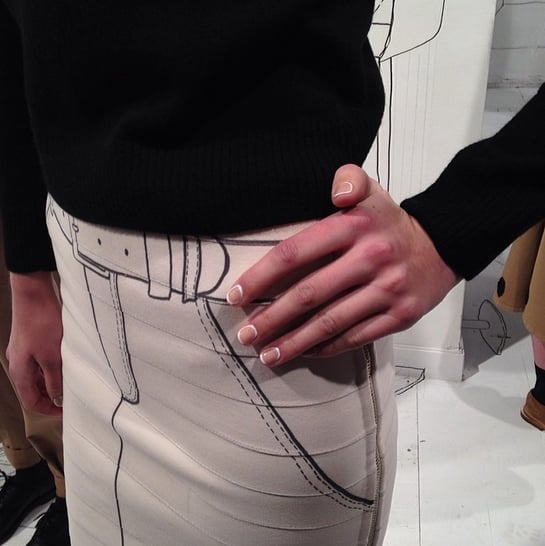 This manicure from Band of Outsiders got our Instagram followers inspired this week. But it was just one of many memorable NYFW nail designs [12].
Source: Instagram user POPSUGARBeauty [13]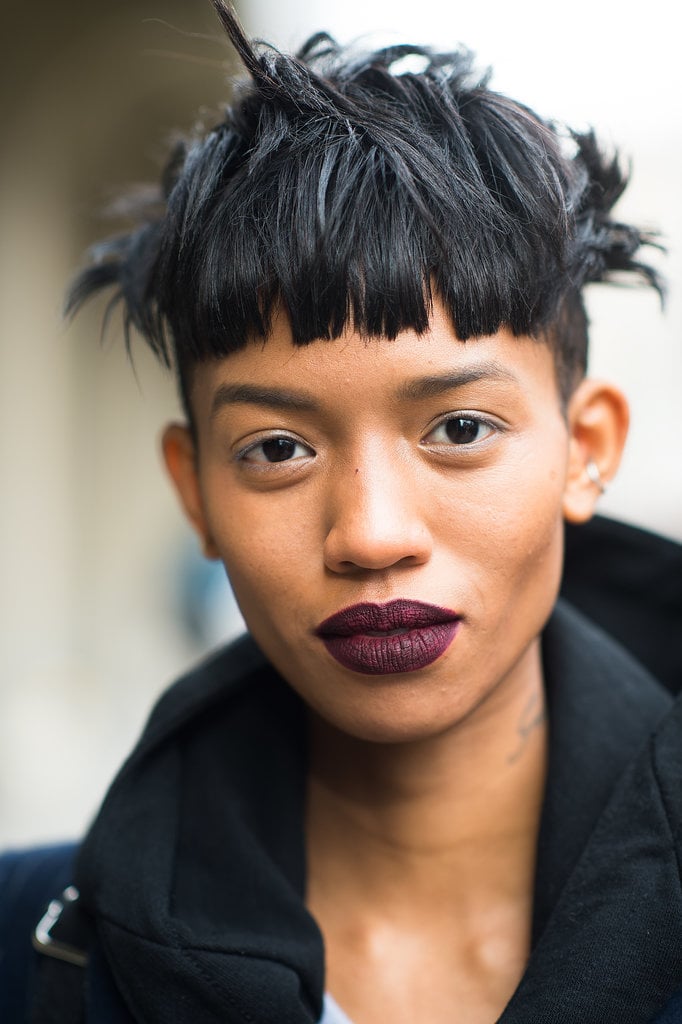 In case you missed it, Fashion Week was happening this week in New York City. While we loved all the runway beauty looks, the street style was most popular [14] across all the social media sites.
Source: Le 21ème | Adam Katz Sinding [15]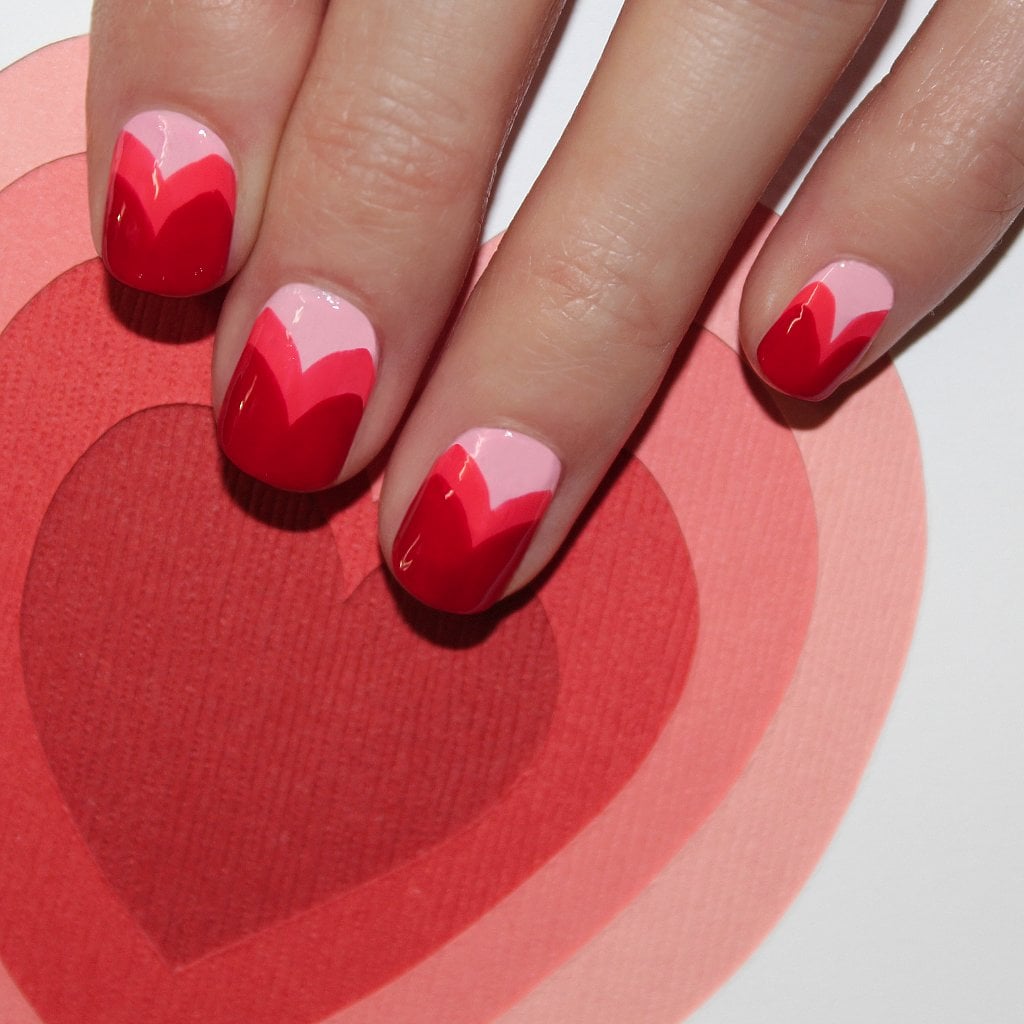 Pinterest fell in love with this heart manicure [16] from Jin Soon Choi. Don't worry there is still time to DIY [17] before your big Valentine's Day date.
Source: Jin Soon Choi [18]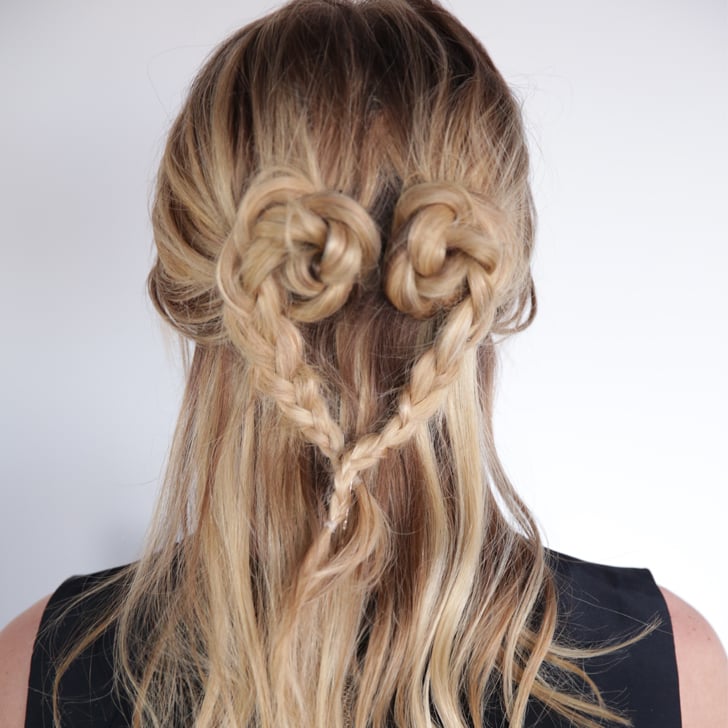 Looking for a romantic updo for tonight? This heart-shaped half-up hairstyle was one of the most-pinned posts on Pinterest this week. Why not give it a try?
---
Links:
[1] http://www.popsugar.com/Taylor-Swift
[2] http://www.bellasugar.com/POPSUGAR-Beauty-Facebook-Twitter-Instagram-Pinterest-24554207
[3] http://www.getty.com
[4] http://www.bellasugar.com/Taylor-Swift-Lob-Haircut-34001833
[5] http://www.bellasugar.com/Dipped-Nail-Trend-Fall-2014-New-York-Fashion-Week-33998412
[6] http://www.bellasugar.com/Christian-Siriano-Fall-2014-Hair-Makeup-Runway-Picture-33944524#opening-slide
[7] http://www.bellasugar.com/Metallic-Makeup-Sochi-Winter-Olympics-2014-33938725
[8] http://www.shopstyle.com/p/nars-illuminator/364757177
[9] http://www.bellasugar.com/Hair-Makeup-Ideas-Valentine-Day-33897002#photo-33906266
[10] http://www.bellasugar.com/Valentine-Day-Hair-Makeup-Tips-27905902
[11] http://instagram.com/p/kUt2qLCw9S/
[12] http://www.bellasugar.com/Nail-Trends-Fall-2014-New-York-Fashion-Week-33913117
[13] http://instagram.com/p/kNkJ41iw2y/
[14] http://www.bellasugar.com/Street-Style-Hair-Makeup-NY-Fashion-Week-Fall-2014-33912192
[15] http://le-21eme.com/
[16] http://www.bellasugar.com/Valentine-Day-Heart-Nail-Art-Jin-Soon-33827940#opening-slide
[17] http://www.popsugar.com/DIY
[18] http://www.jinsoon.com/

---