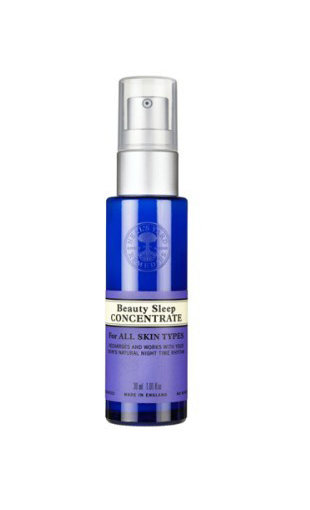 We all know that a healthy snooze-fest is one of the secrets to great-looking skin, but sometimes a restful night is the hardest thing in the world to achieve. If only there were a product that aided your skin while helping you doze off, you could knock both concerns out in a single blow. Well,
NYR Organic's Beauty Sleep Concentrate
($42) has answered that call. The sumptuous cream delivers a healthy cocktail of skin restoration while helping you catch your Z's, giving a whole new meaning to the phrase "beauty sleep."
The concentrate is light as air and is quickly absorbed into your skin, leaving you with zero greasy residue. Daffodil extract helps damaged skin repair itself, while notes of cypress, orange, and patchouli help relax your mind and soothe you to sleep. You'll wake up looking as refreshed as you feel, and that poor snooze button on your phone will get a break.