Napoleon Perdis Luxe Basics Brush Collection
What We're Sweet On: A Flawless-Face Brush Set
Like us on Facebook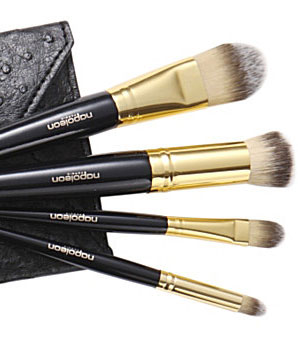 From powder to eye shadow to blush, you probably already have several basic makeup brushes among your beauty stash. But it's what's inside

Napoleon Perdis

's Luxe Basics brush collection ($65) that will have you see what you might be missing.

The set includes four soft-as-a-baby's-bum brushes to help your makeup application all the more flawless: a foundation/primer, a foundation/buffer, a cream concealer, and a precision primer. Each one works to ensure that you'll ace your base products with ease, so you'll be blending and buffing like a pro in no time. So long, streaks.