Makeup artist Napoleon Perdis is already a star in his native Australia, but now he's making a mark in the States. His cosmetics line is stocked in Sephora, he's opening up more of his own boutiques, he has a training academy in Los Angeles, and he's about to star in his own reality TV show. Busy guy! I recently popped down to LA for a weekend and enjoyed a tour of the Napoleon Perdis Makeup Academy. Read on to see the facilities, including a shot of the VIP room where celebrities primp and prepare for red-carpet events.
The Meeting Space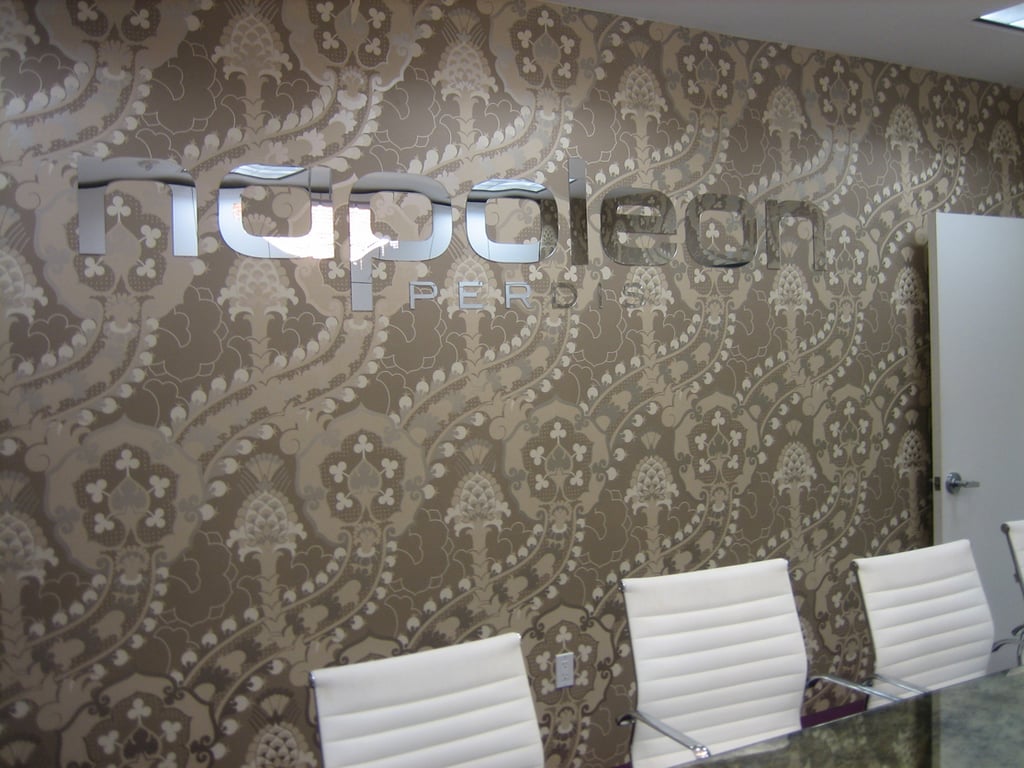 This is where Napoleon and his staff hold their meetings. It's glamorous but not gaudy — and coincidentally, these are the same chairs we have at Sugar HQ.


While I was there, I got to see a preview of Napoleon's forthcoming reality show. Here's the gist: A group of makeup artists competes in a series of makeup challenges. Napoleon critiques their work, and in the preview, he seems to be a demanding but fair perfectionist. The show airs this Summer, so you know I'll be watching.
The VIP Suite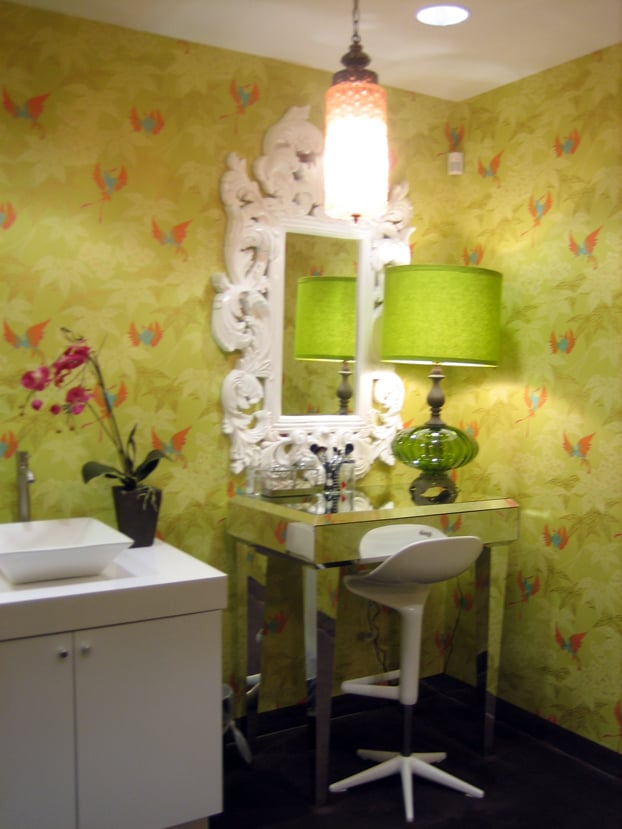 Napoleon has worked with stars such as Miley Cyrus, Kristen Bell, Debra Messing, and America Ferrara. This corner is part of a gorgeous suite where celebrities and other VIP guests have their makeup done for special events.
The Academy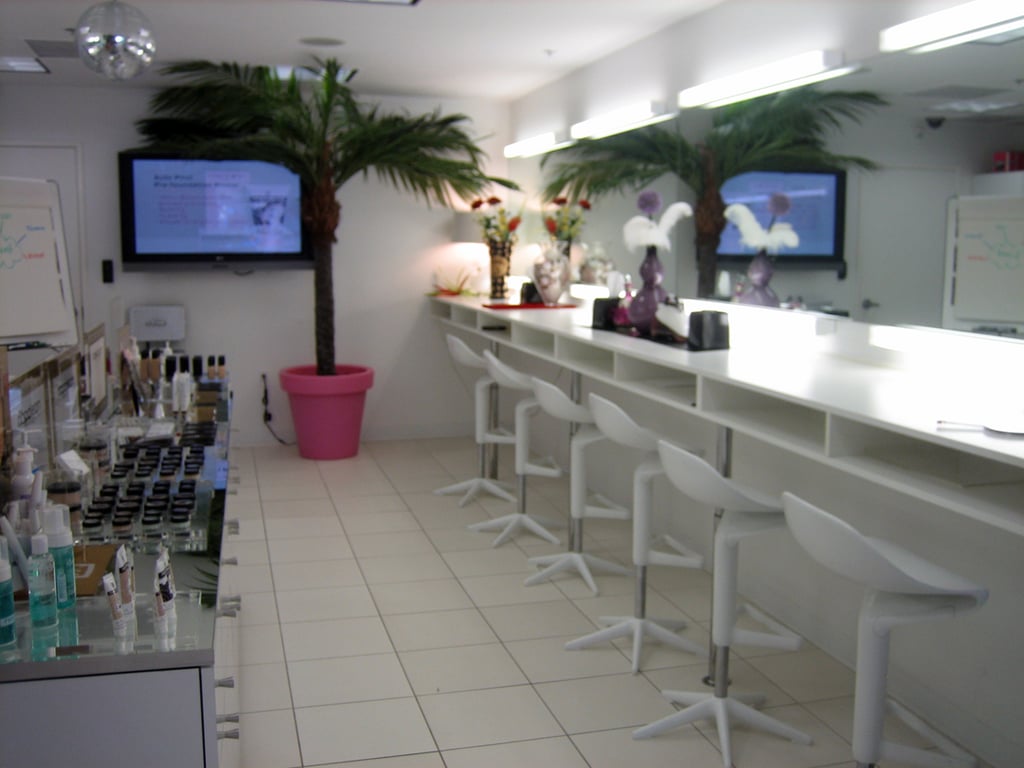 Welcome to The Napoleon Perdis Academy [1], where people with all different skill sets can take courses on makeup application techniques. The workshops are not only for makeup artists, either; the Academy is host to regular women who want to learn about the best colors, tips, and tricks for their own makeup.
The Boutique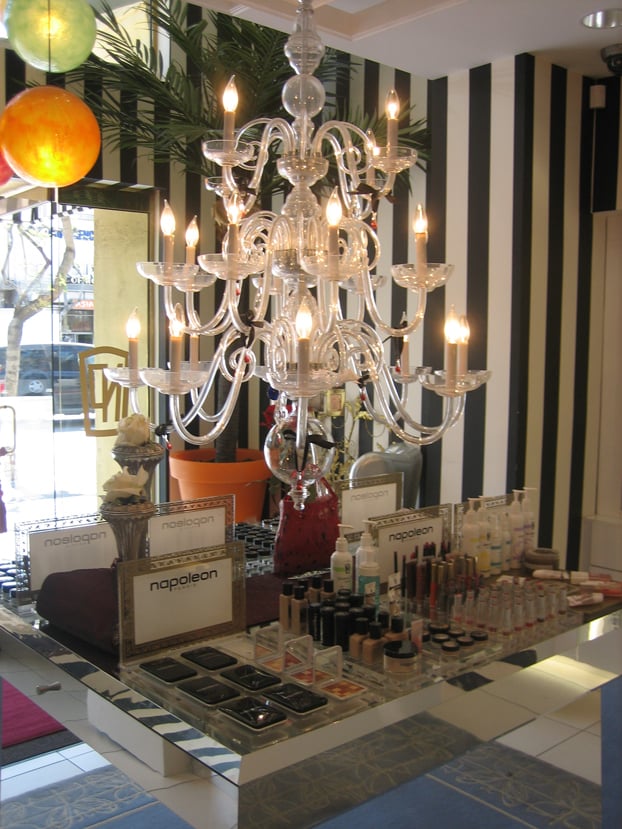 If you're not taking a class at the Academy, you can still browse the boutique. I loved the design, which balances elaborate chandeliers with simple black-and-white wallpaper. The store is at 6621 Hollywood Boulevard in Hollywood (323-462-7711).
Makeup Chairs at the Boutique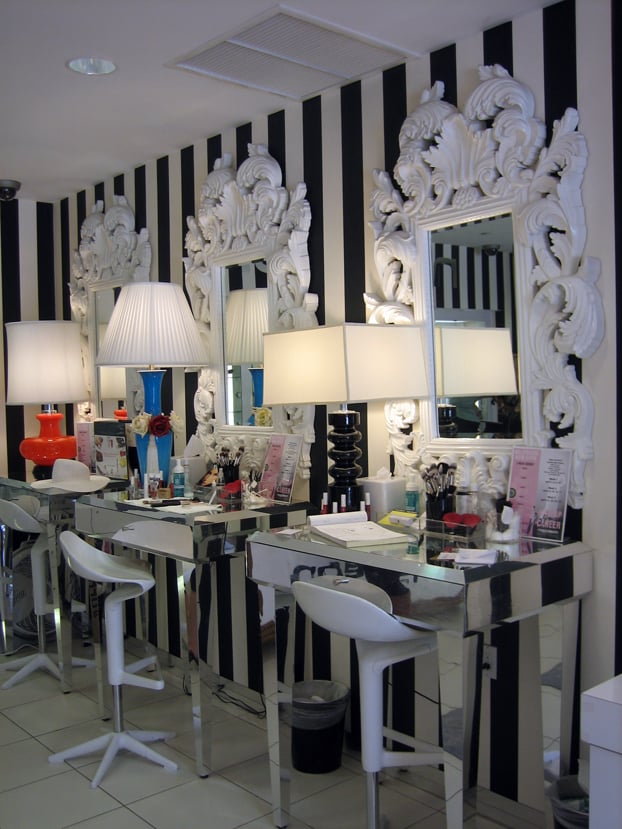 Here's where the Napoleon Perdis staff gives makeovers and applies product. As you can see, the setup is similar to that of the VIP room; it's just in the boutique itself.
Color Galore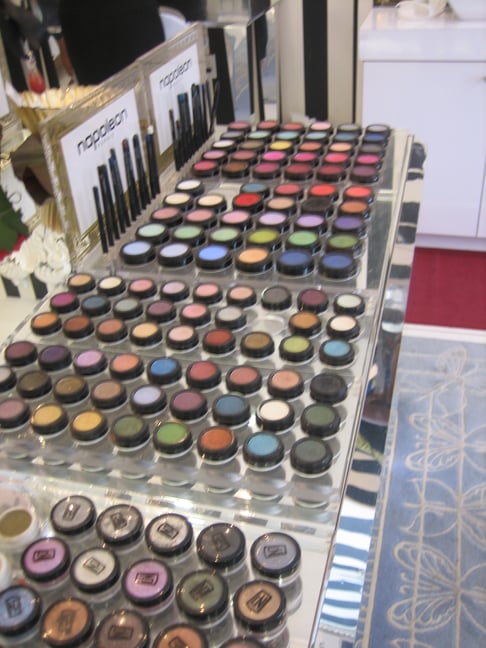 I had a makeover at the store and went home with a few products. Later this week, I'll fill you in on my favorites, but for now, feast upon the rainbow of eye shadow colors.