If a trip to Whole Foods's beauty aisle feels like a daunting task (so many choices!), let us be your tour guide. We asked all of our editors in San Francisco, Los Angeles, and New York City which natural products they actually use to give you the best chance at choosing grooming goodies that work. In honor of Earth Day (or as some call it, Earth Month), we've included tips, tricks, and shopping links so you can go green from head to toe.
Thayers Alcohol-Free Witch Hazel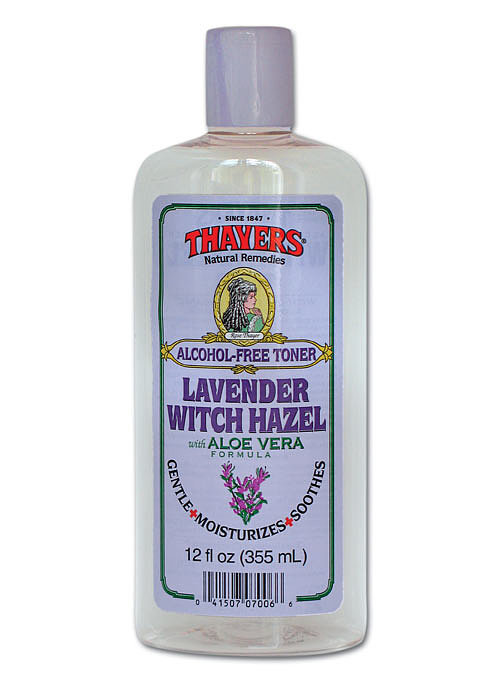 Toner is huge in the beauty world, but the original, organic product used to cleanse and minimize pores is Witch Hazel [1] ($10). I love this version since it has a hint of lavender (which reminds me of the spa!) and contains aloe vera, which is also soothing. I apply it with a cotton ball to refresh my skin after I wash it or before I apply makeup
— Lauren Levinson, beauty editor
Karen's Body Beautiful Secret Weapon Restorative Hair Treatment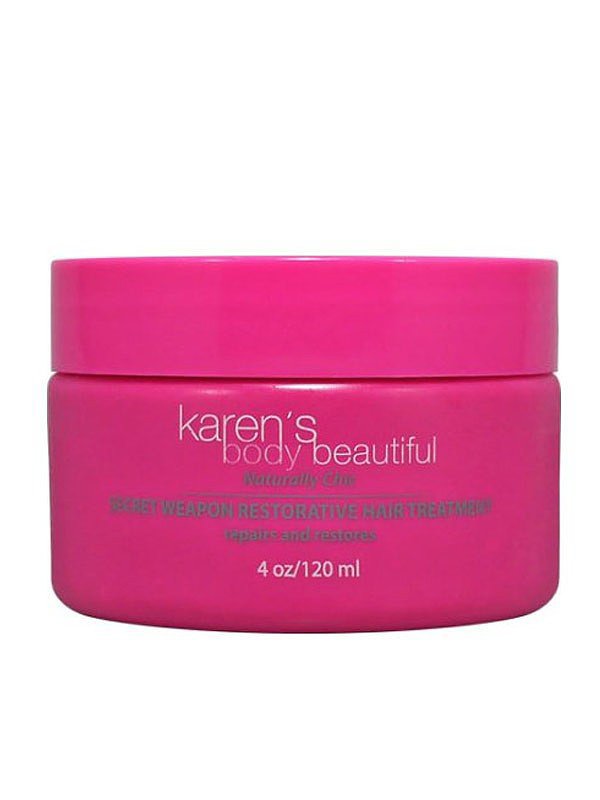 Every week, I apply the Karen's Body Beautiful Secret Restorative Hair Treatment [2] ($20) preshampoo treatment to my hair as an overnight moisturizing mask. Some of the ingredients include aloe vera oil, biotin, and carrot seed oil. In fact, the list of things missing — sulfates, parabens, mineral oil, phthalates — is almost as long as the good things it does include.
— Jessica Cruel, assistant beauty editor
Habit Natural Nail Polish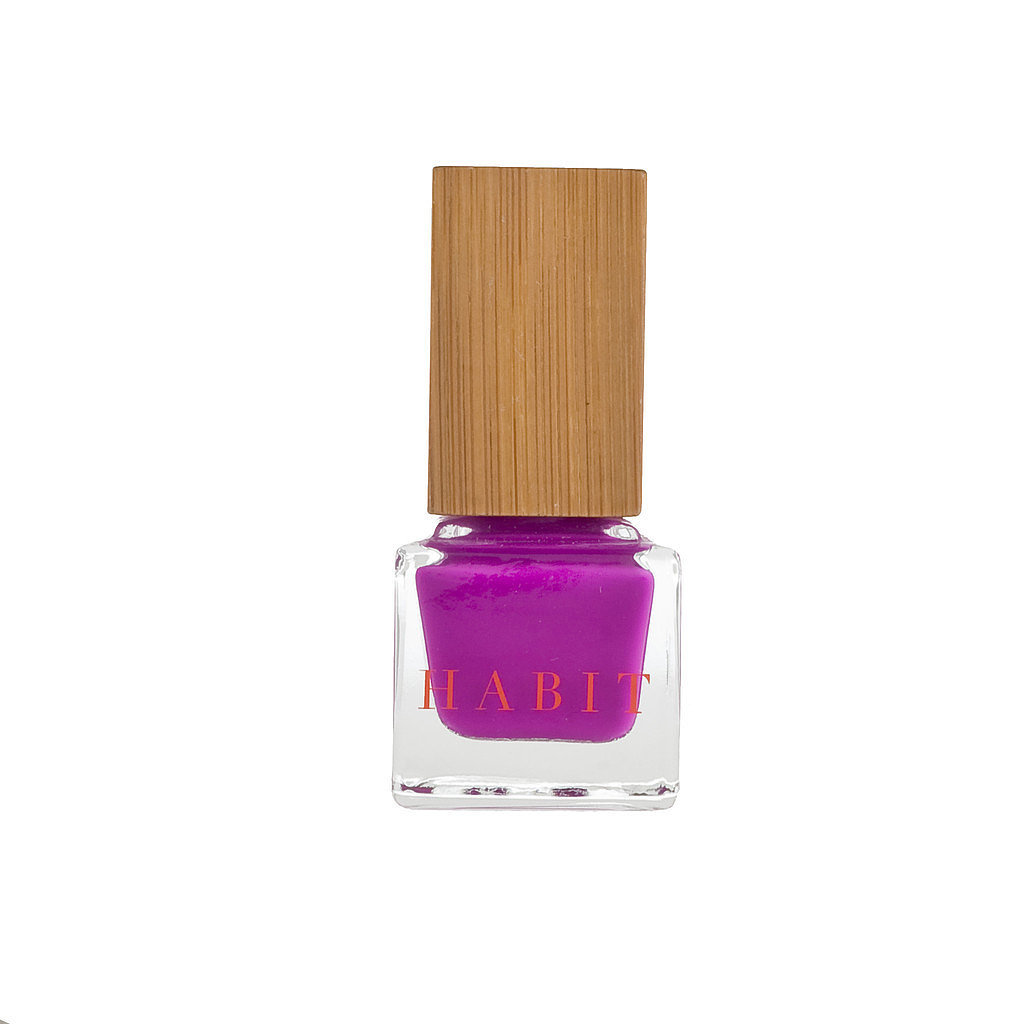 I couldn't resist Habit's Natural Nail Polish [3] ($18) because the packaging is so chic. The cap is made with FSC Certified paperboard, which means less plastic, and it contains Myrrh extract — a resin that is found in a lot of medicines that helps strengthen your nails. And bonus! It's made without formaldehyde and other toxic chemicals most polishes contain. The shades are vibrant and opaque, so two coats is more than enough. My favorite is Sweet Life, a stunning fuchsia.
— Kirbie Johnson, reporter and associate producer
Arcona Cranberry Gommage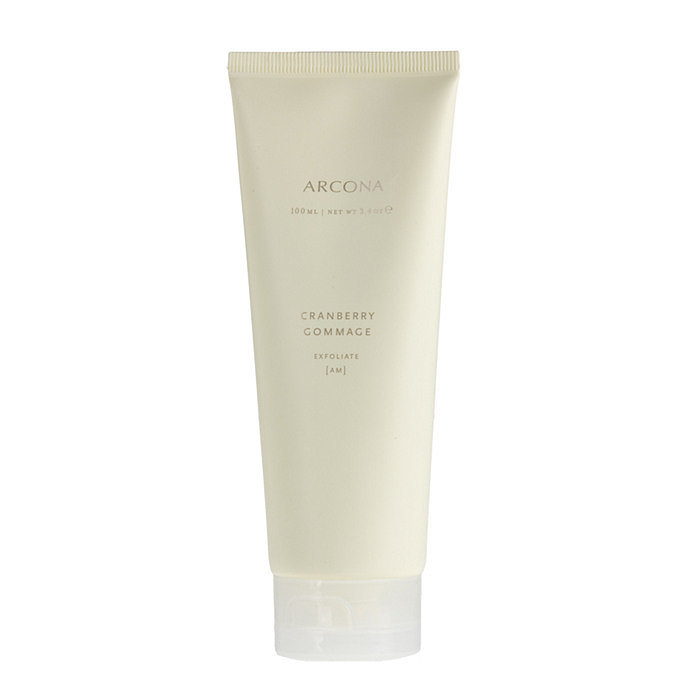 This is one of my beauty staples. And lucky for me, it's mostly natural! (According to the Environmental Working Group's Cosmetic Database [4], it has a rating of 1.) It's difficult to find makeup and skin care products that are 100 percent natural, but this Cranberry Gommage [5] ($75) from Arcona fits the bill. It smells fresh and removes dead skin cells in a snap, so your skin feels softer and looks brighter.
— KJ
Burt's Bees Fabulously Fresh Body Wash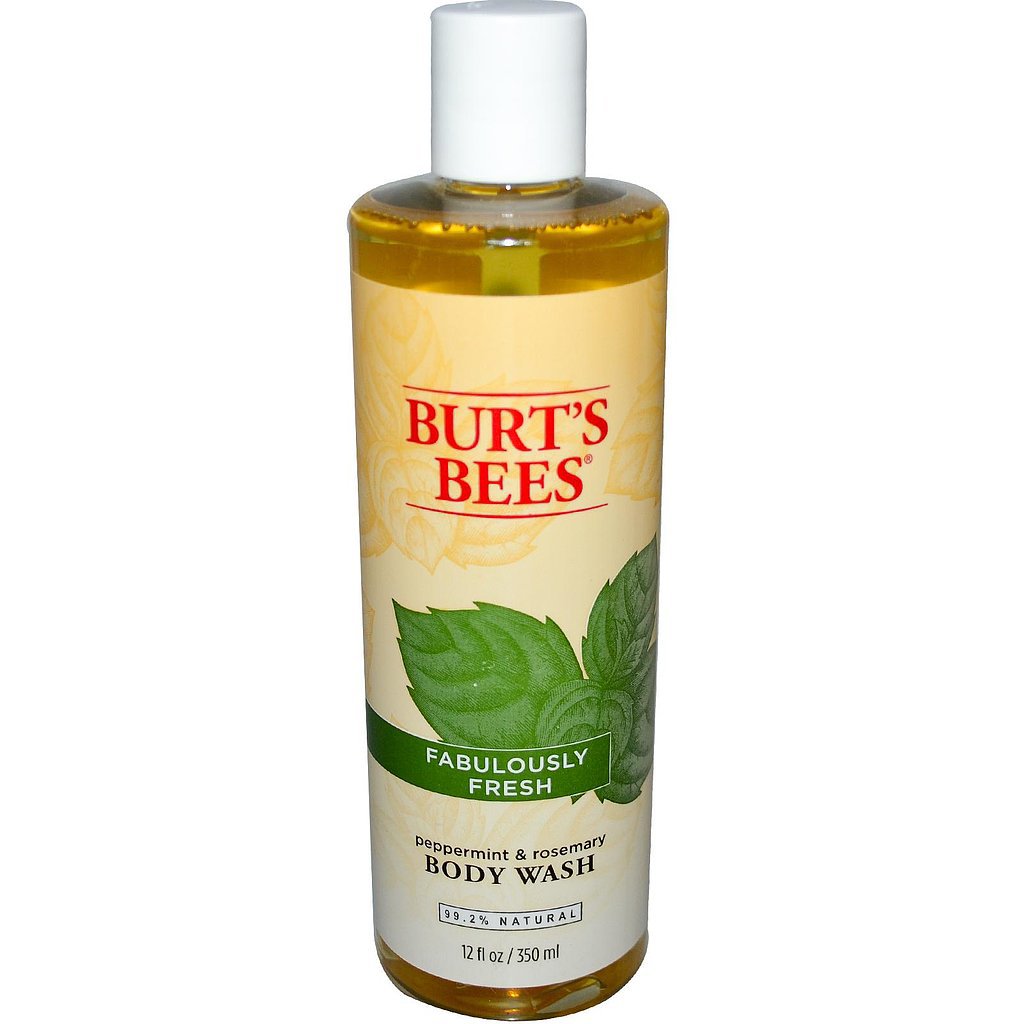 I'll admit it, I'm addicted to Burt's Bees Fabulously Fresh Body Wash [6] ($8). The peppermint-and-rosemary-scented wash is energizing and refreshing and leaves my skin feeling tinglingly clean.
— Aemilia Madden, social media editorial assistant
Bragg Organic Apple Cider Vinegar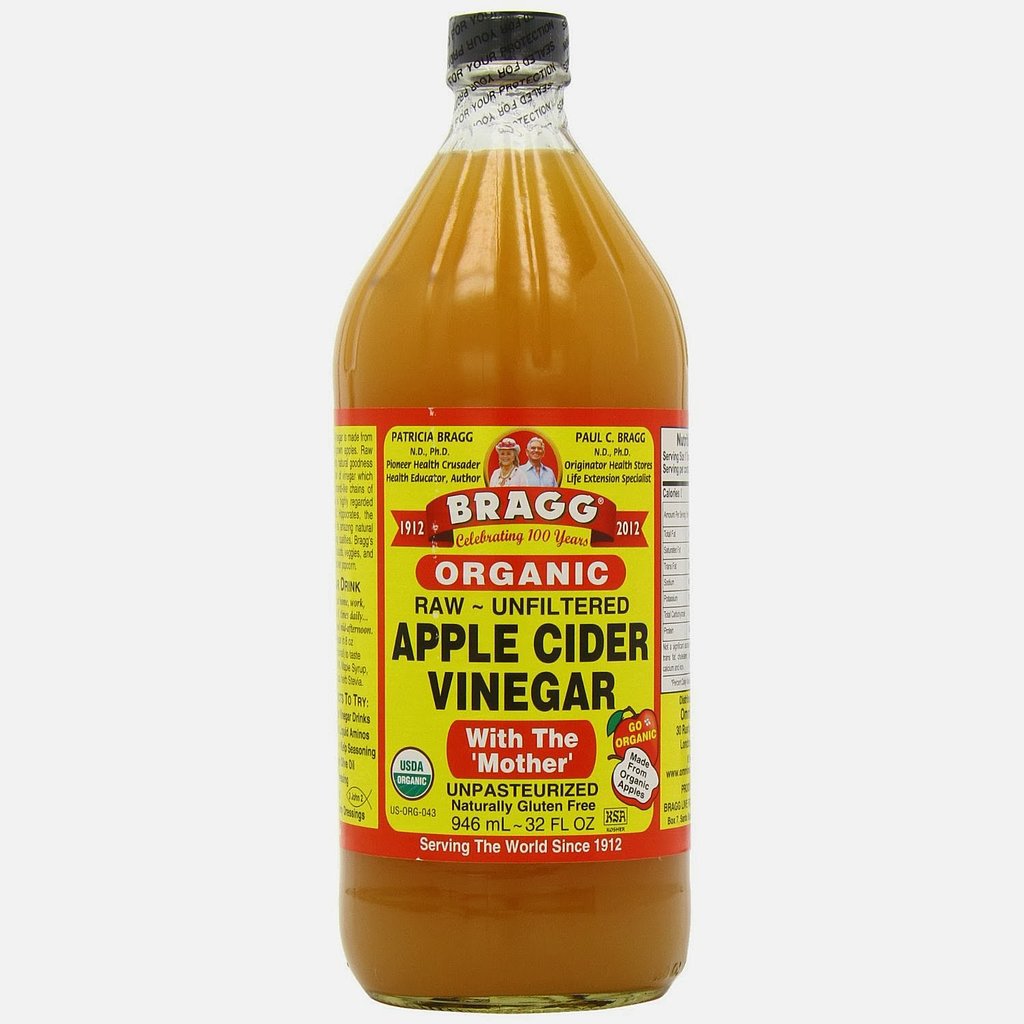 I use apple cider vinegar [7] ($5) as a hair rinse every time I wash my hair. After I use shampoo, I take about a quarter cup of the vinegar and squeeze it through my wet hair. Then I immediately rinse it out, squeeze out any excess water, and apply conditioner. Using the conditioner afterwards helps mask the vinegar smell but still allows me to get the vinegar benefits. My hair is so soft and shiny after I rinse with vinegar that I never need to use any shine-adding products afterwards. It also brings out my natural highlights and helps tone down any brassiness from my not-so-natural blond ombré.
— Maria Mercedes Lara, associate entertainment editor
Desert Essence Jojoba Oil 100% Pure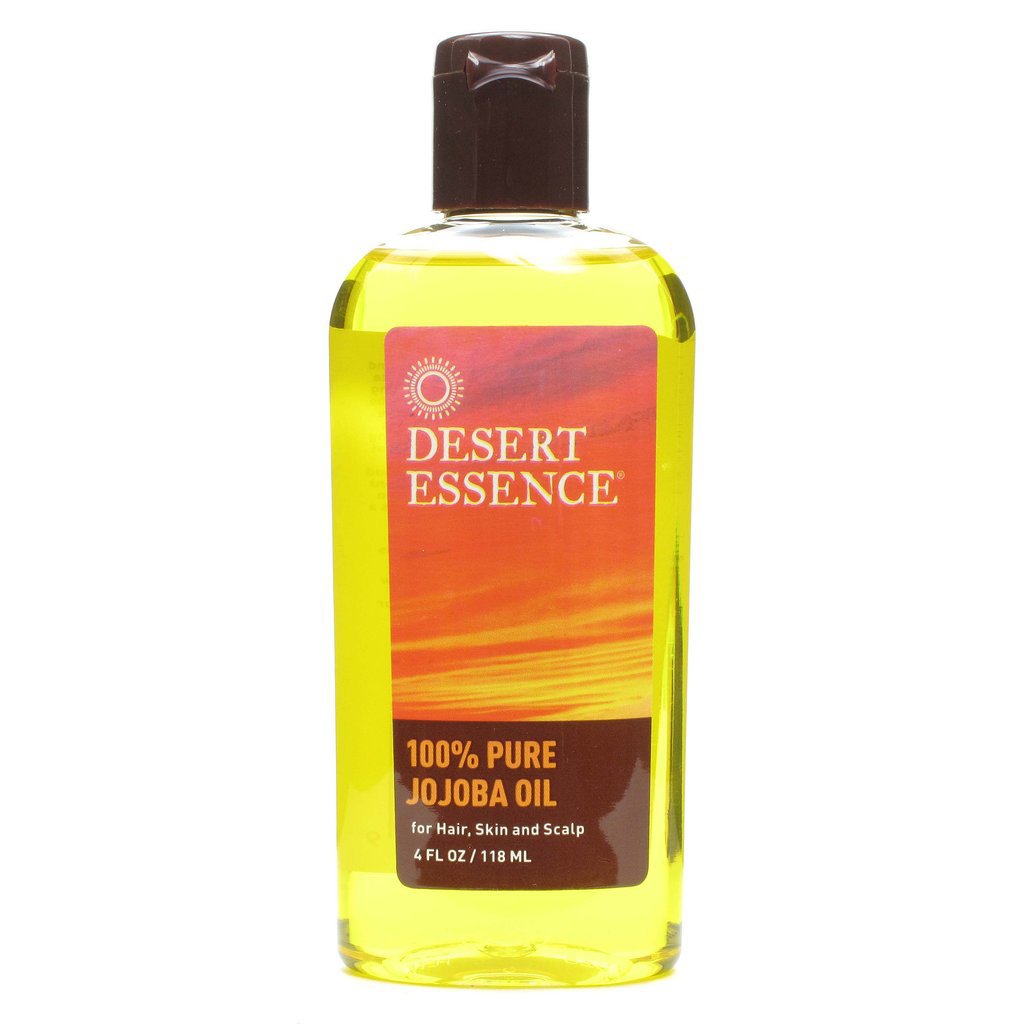 Commercial makeup removers always used to make me break out and irritate my eyes, so now I've moved on to only using organic jojoba oil [8] ($10) to remove my makeup. I sometimes use it all over my face, but I usually use it to take off eye makeup by dipping a Q-tip in oil and gently rolling it on my eyes and eyelashes. It really removes everything, including gel liner and eyelash glue.
— MML
NOW Foods Coconut Oil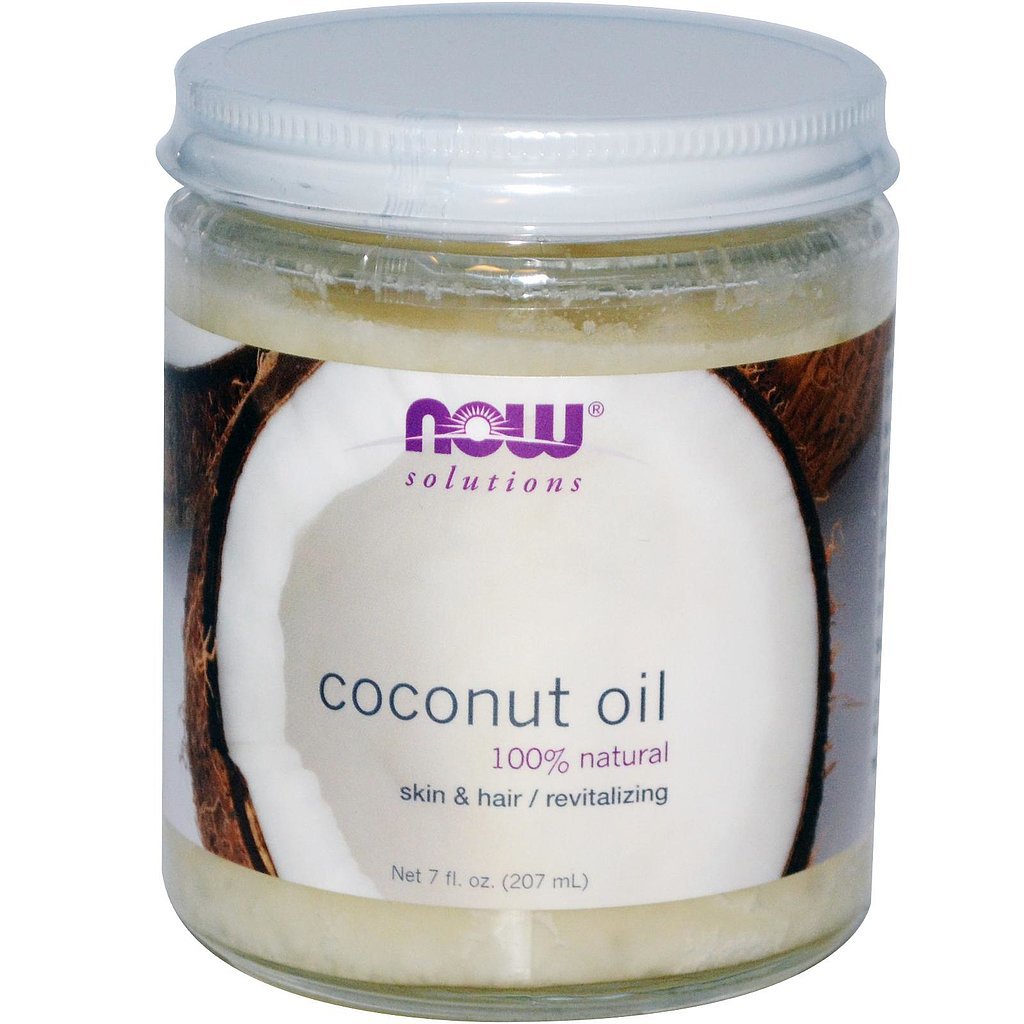 I use NOW Foods Coconut Oil [9] ($16) as eye-makeup remover and face moisturizer every night. Coconut oil is the only moisturizer that heals my dry Winter skin, too!
— Jenna Gill, community assistant
One 'N Only Argan Oil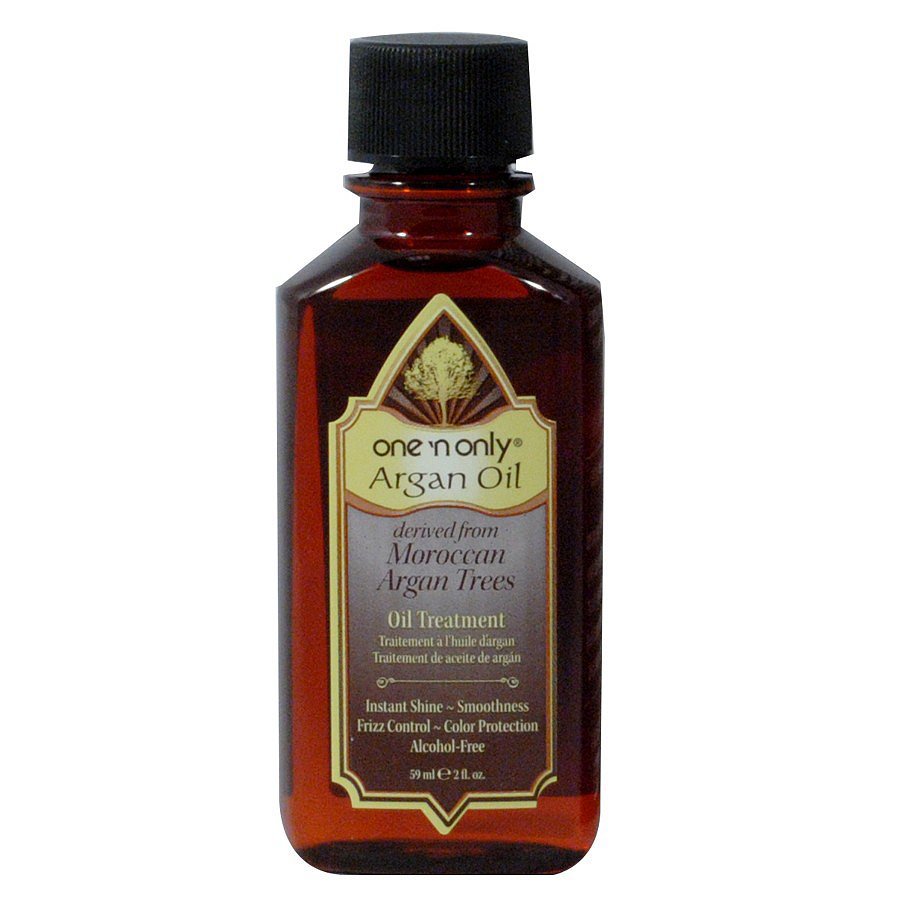 This Argan Oil [10] ($24) has done wonders for my hair! I just run a quarter-sized dollop through my damp hair and tie my hair in a bun. Take it out for heat-free and frizz-free waves! I also use a baby drop to smooth fly-aways after hair has been curled or styled.
— JG
LAVANILA Laboratories The Healthy Deodorant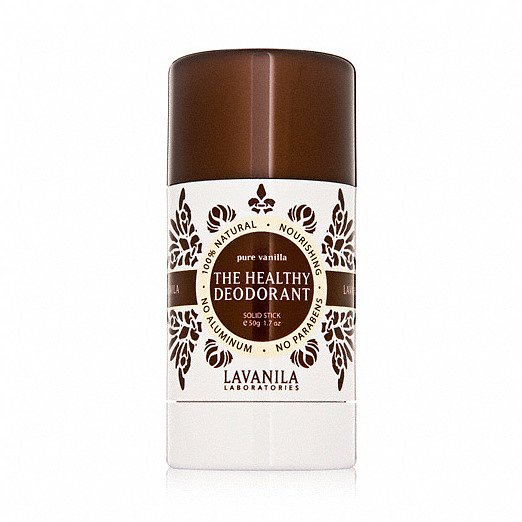 If a deodorant has a scary long ingredients list, I just don't use it. I love that LAVANILA [11] ($14) is made of all-natural elements — so I actually put it on!
— Allie Merriam, reporter and editor
Aubrey Organics Honeysuckle Rose Moisturizing Shampoo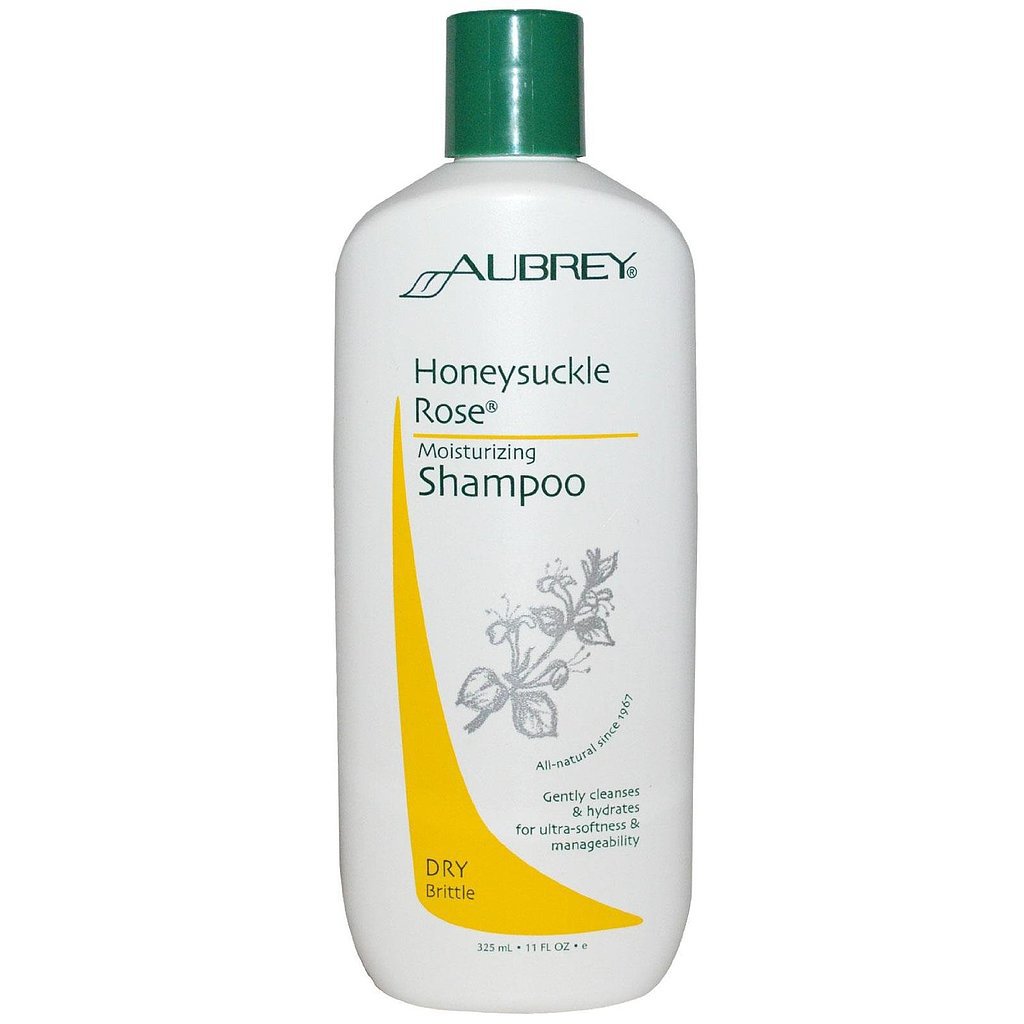 Aubrey Organics is my go-to brand for healthy beauty products, and its shampoo [12] ($12) is not only eco-conscious and paraben free — it also works.
— AM
Dr. Bronner's Almond Liquid Castile Soap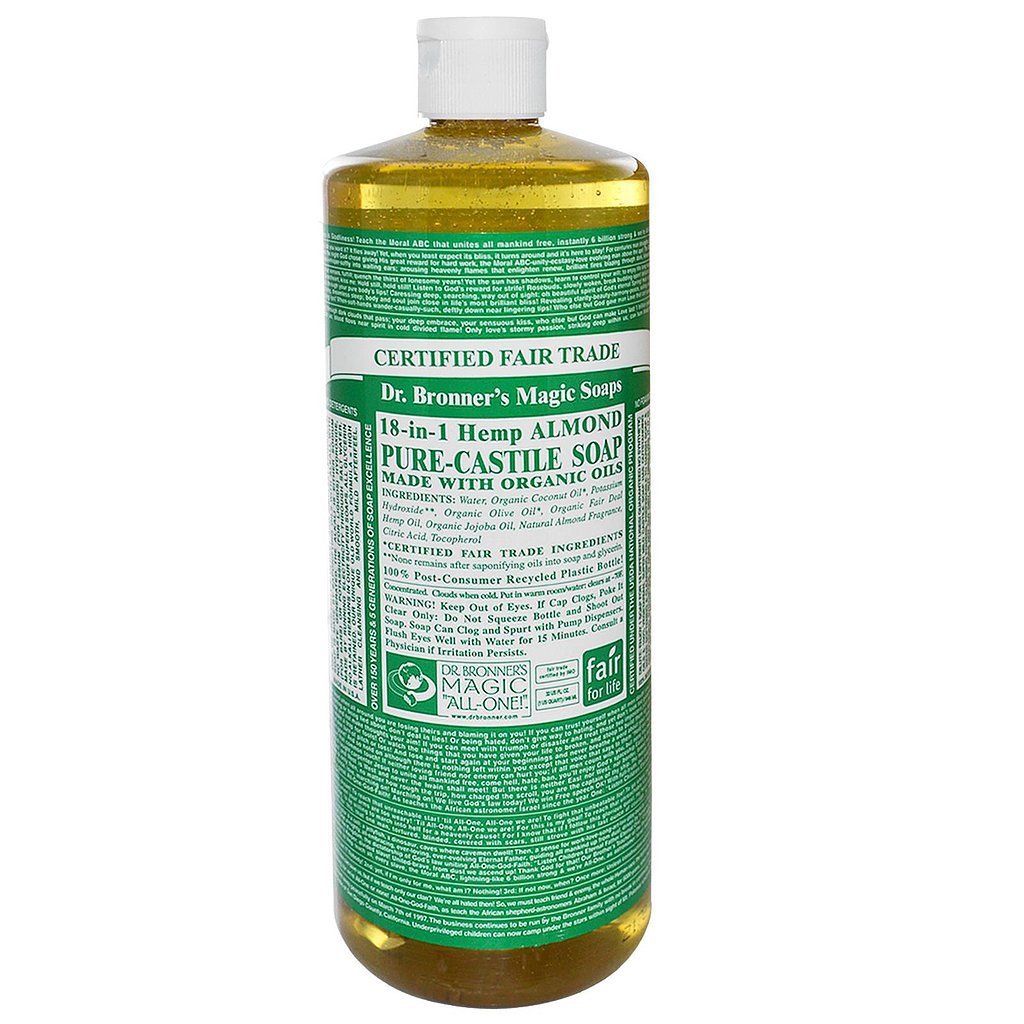 I'm a lifelong fan of Dr. Bronner's liquid soap [13] ($10). The scents are soft and subtle, and it leaves me feeling clean after a run without drying out my skin. The bottle claims "18-in-1" uses for the vegan soap including using it as shampoo, rinsing fruit, doing laundry, mopping floors, and brushing your teeth. The neutral scent of almond is my favorite, but there is a whole rainbow of scents you can try — especially if you have it in your shower at all times (like I do!).
— Angelica Marden, managing editor
Dr. Hauschka's Lip Care Stick
Dr. Hauschka's Lip Care Stick [14] ($14) is one of my favorite natural products. The formula is superlight and glides right on but feels luxe and calming on your lips. I like to use it before bed after brushing my teeth.
— AM
Tarte Cheek Stain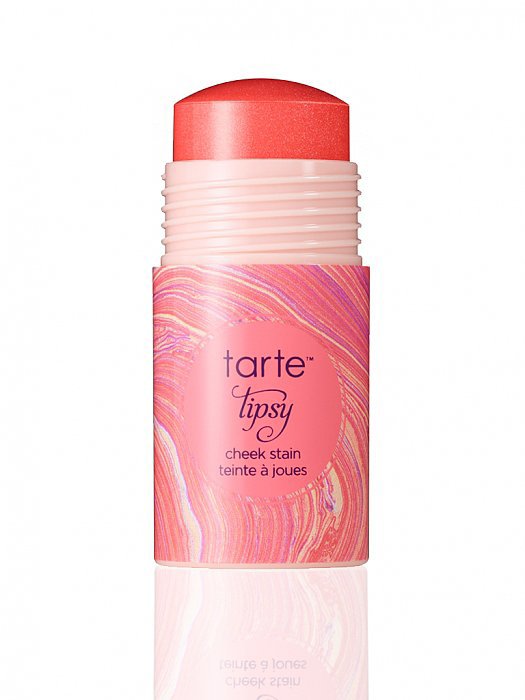 I love Tarte's cheek stain [15] ($30): Tarte's beauty products are eco-chic, cruelty free, and use only natural ingredients and essential oils. This stain is long-lasting and supereasy to apply. I use an angled brush to give me a dewy natural look. They come in all sorts of fun colors for every skin tone and season!
— Stephanie Wong, editorial development assistant
Nature's Bounty Vitamin E Oil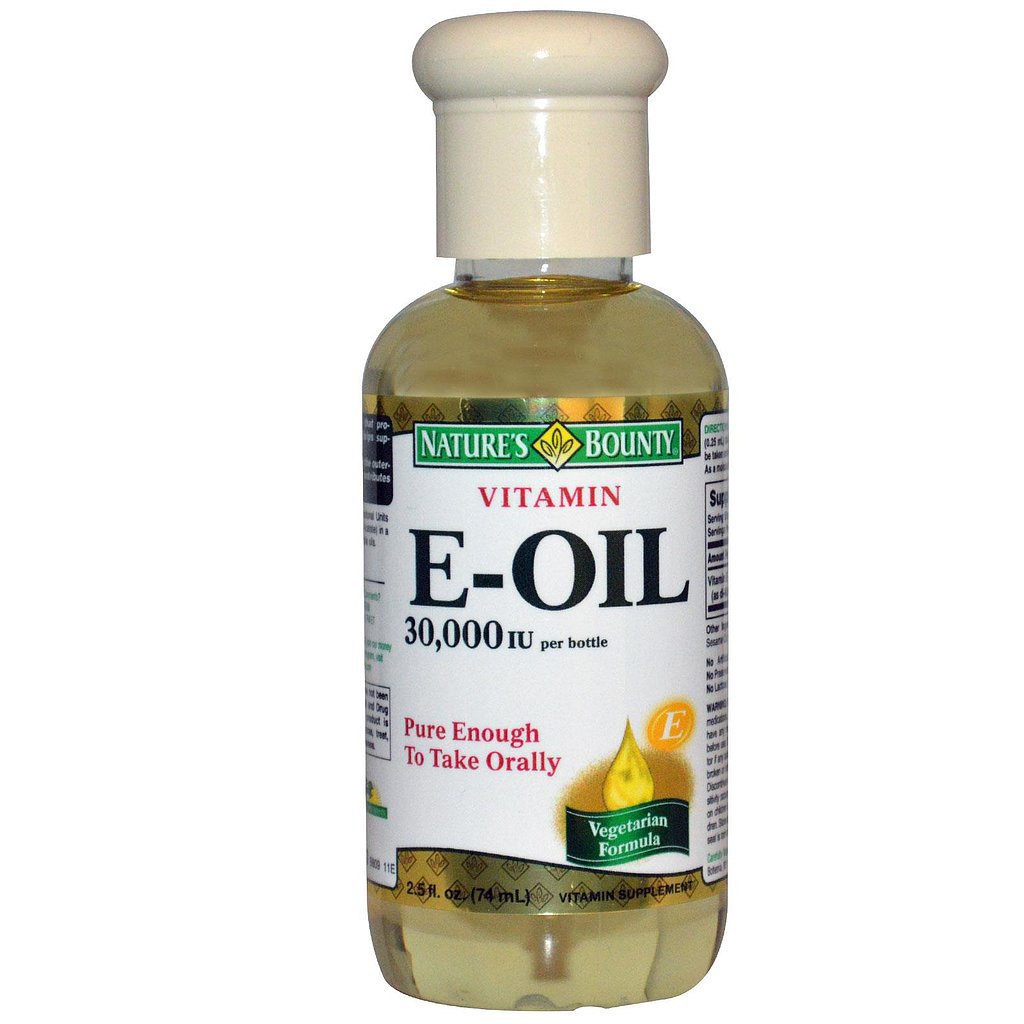 I dab this natural wonder [16] ($12) under my eyes and all over my eyelids before bed every night. It's oleic acid helps that sensitive area retain moisture, and it boosts collagen to help keep wrinkles at bay. Also, a few drops in your everyday lotion will do wonders for dry skin!
— Grace Hitchcock, audience development associate
Eden's Garden Lavender Essential Oil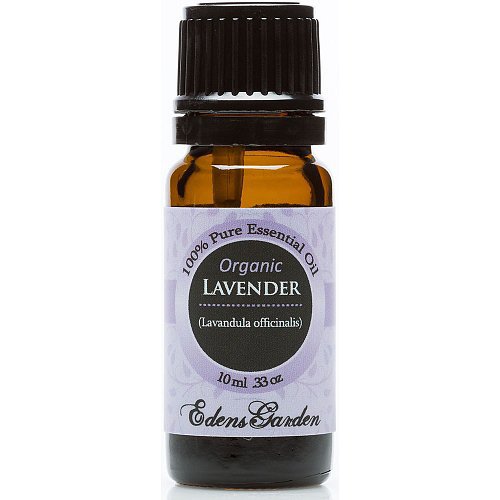 Lavender is by far my most favorite scent. I much prefer a drop of lavender oil [17] ($21) on each wrist to a more heavy, musky perfume. (Bonus: the calming scent also helps keep my stress levels down!)
— GH
Marie Veronique Organics' Treatment Oil

My favorite natural beauty product is Marie Veronique Organics' Treatment Oil [18] ($80). At first, I was a little freaked to put oil on my face, but it actually keeps me hydrated, grease free and really clear. Plus, it smells heavenly! I like to leave my cleansed skin a little damp before I apply the oil so that it can spread evenly.
— Angela Elias, associate home editor
Mountain Ocean Skin Trip Moisturizer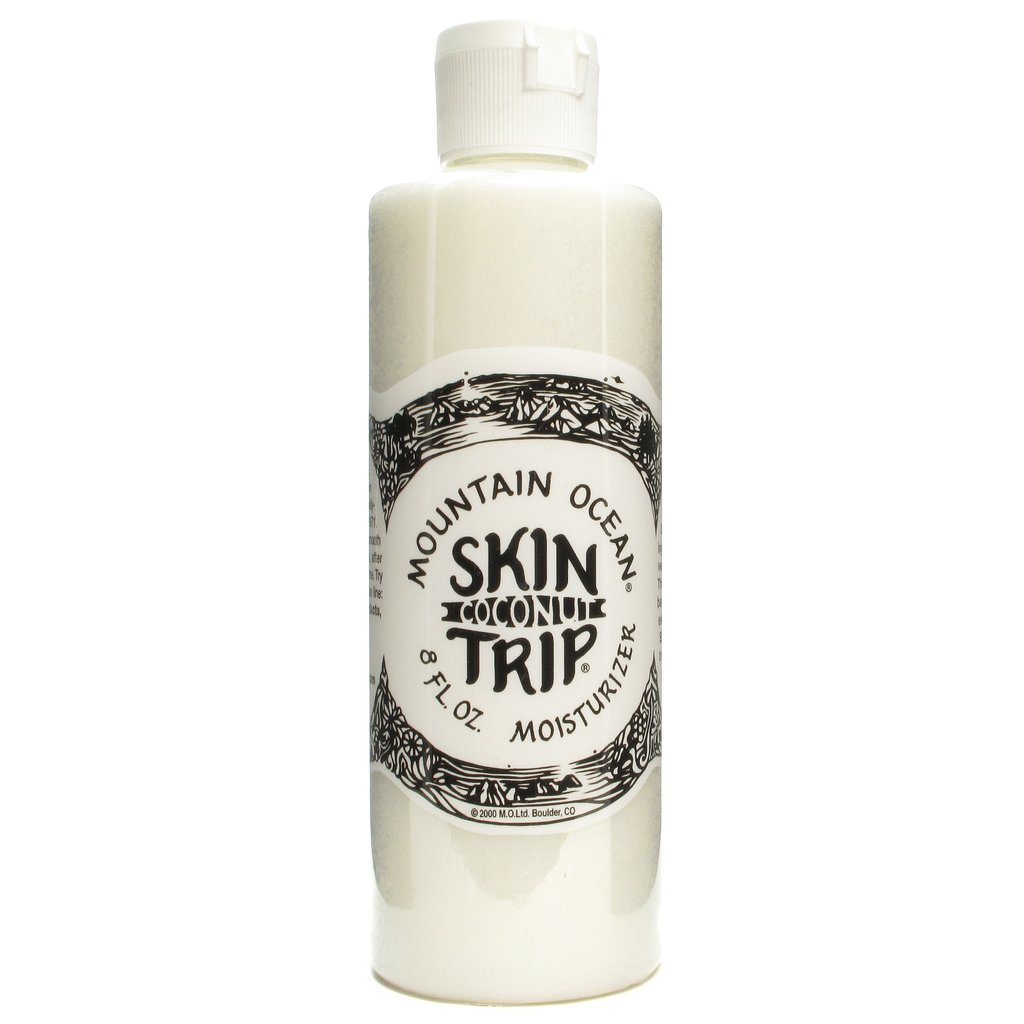 Having tried tons of fancy lotions and moisturizers over the years, I always find myself going back to this favorite that I used to buy at a surf shop as a teenager. The Mountain Ocean Skin Trip Moisturizer [19] ($11) evokes a Summer day on the beach, even in the middle of January, and the weight and scent are just right for me.
— Lisa Horten, associate moms editor
Burt's Bees Beeswax Lip Balm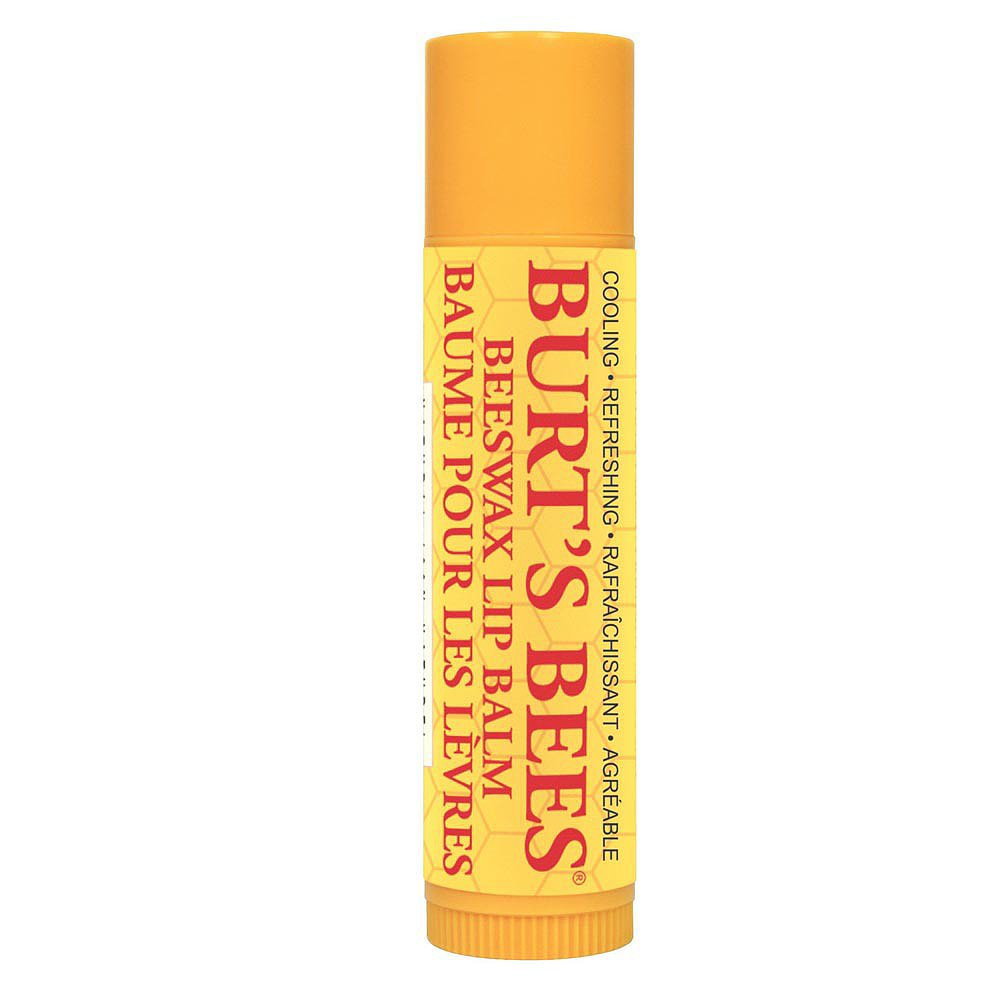 I'm out-in-the-open obsessed with Burt's Beeswax Lip Balm [20] ($3), so much so that my mental checklist before leaving home goes something like "Keys? Check. Cellphone? Check. Burt's? Check." It's that serious. It's the perfect moisturizer that leaves lips pretty but not overly glossy, and the peppermint has fooled many a person into thinking I'd freshly brushed!
— Leah Melby, associate style and trends editor
Tatcha Polished: Classic Rice Enzyme Powder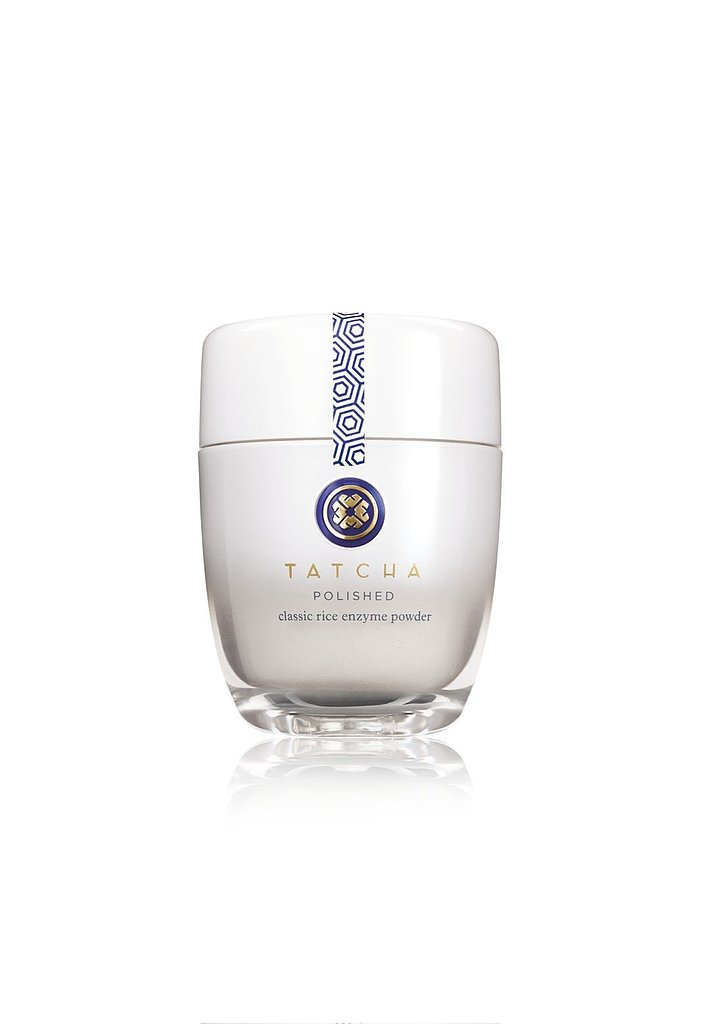 Exfoliating is important, I know, but can be scary when I start really thinking about what's going on. This powder [21] ($65) is made up of things like rice bran and papaya and feels as gentle as a foaming cleanser.
— LM
Rahua Omega 9 Hair Mask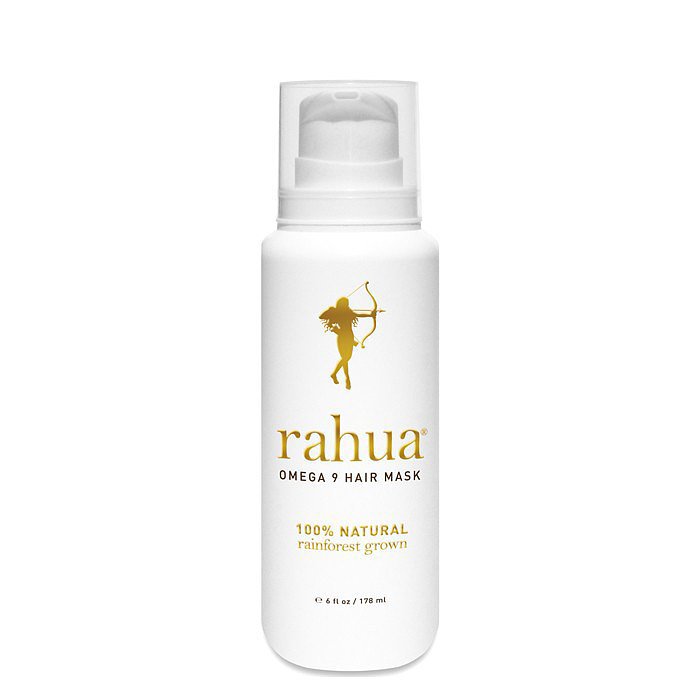 Thick hair means I don't have to wash my hair as often as others, but when I do, I need to make it count. I use a deep conditioner always, and this Rahua Hair Mask [22] ($58) is one of my current favorites. It uses a special oil found within the Amazon where native tribal women relied on it to create a paste that maintained the gorgeous, lush hair they're known for.
—LM
Alba Botanica Very Emollient Cream Shave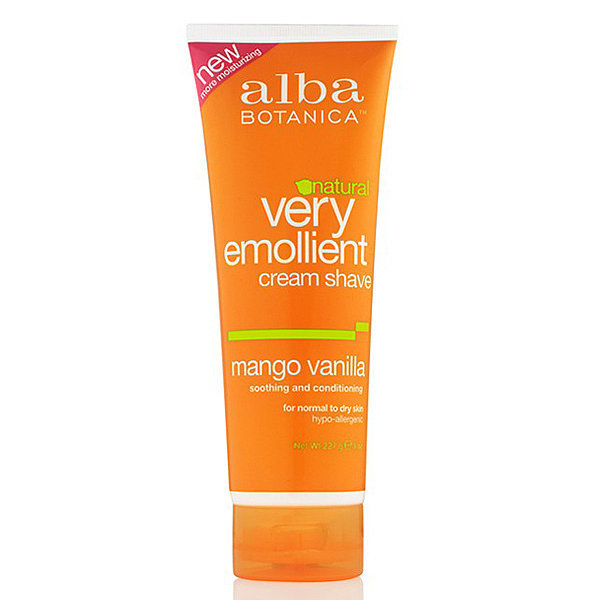 I alternate between the Mango Vanilla [23] ($7) and Coconut Lime [24] ($7) fragrances of Alba Botanica's ultramoisturizing cream shave — it's impossible to pick a favorite!
— LH
Peter Thomas Roth Oilless Purified Squalane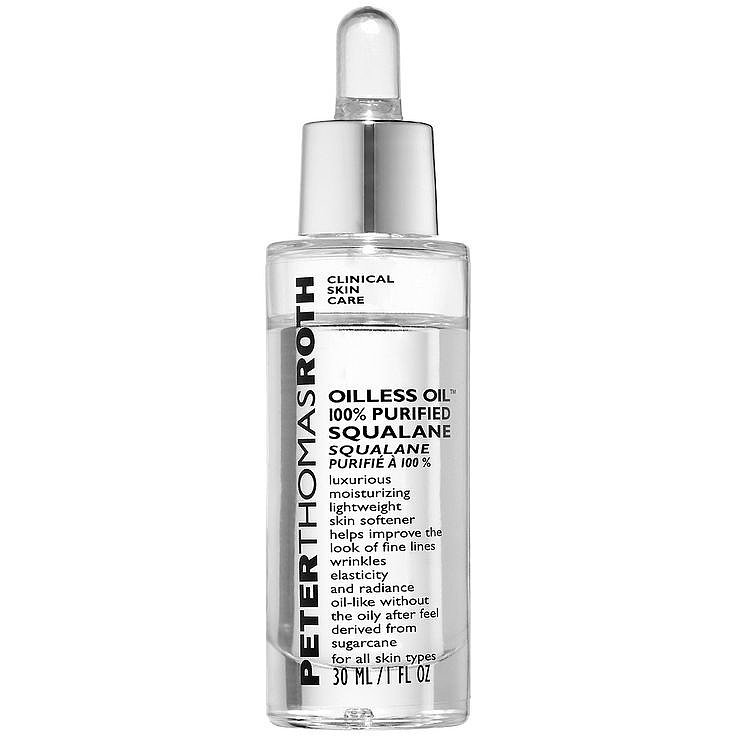 I received this Peter Thomas Roth moisturizer [25] ($38) as a gift and was a little wary as my skin is naturally more oily than dry, but I absolutely love it! Every night I put two drops into my palm, then lather it all over my face. It soaks right in leaving my skin feeling moisturized but not greasy.
— Mandi Villa, contributing fashion editor
Aveeno Positively Radiant Daily Cleansing Pads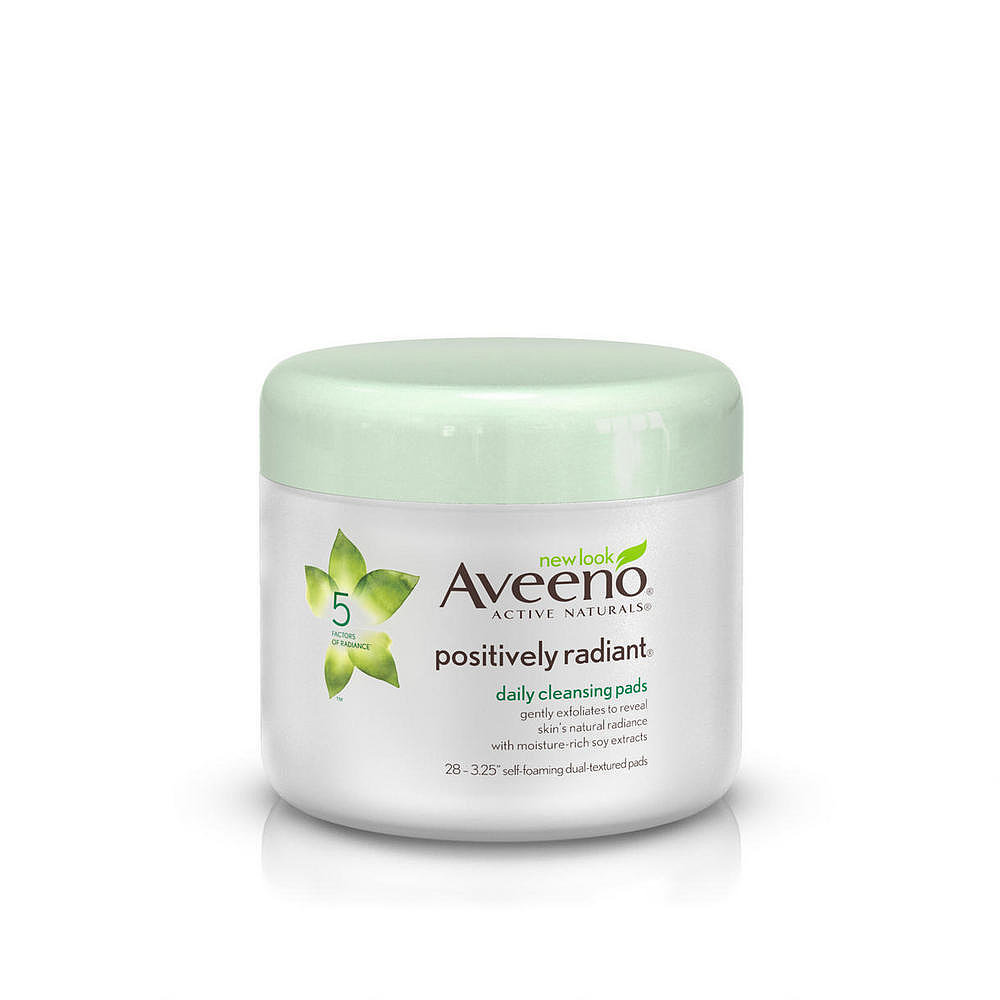 A few months ago I switched to these cleaning pads [26] ($6), and my skin has never felt softer! The exfoliating side is effective enough to remove dead skin but gentle enough that my face doesn't feel raw after.
— Leah Rocketto, assistant moms editor