If a trip to Whole Foods's beauty aisle [1] feels like a daunting task (so many choices!), let us be your tour guide. We asked all of our editors in San Francisco, Los Angeles, and New York City which natural products they actually use to give you the best chance at choosing grooming goodies that work. In honor of Earth Day (or as some call it, Earth Month), we've included tips, tricks, and shopping links so you can go green from head to toe.
Thayers Alcohol-Free Witch Hazel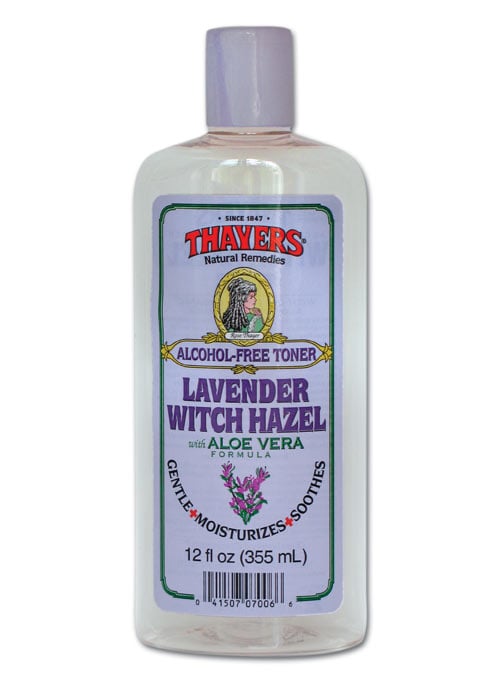 Toner is huge in the beauty world, but the original, organic product used to cleanse and minimize pores is Witch Hazel [2] ($10). I love this version since it has a hint of lavender (which reminds me of the spa!) and contains aloe vera, which is also soothing. I apply it with a cotton ball to refresh my skin after I wash it or before I apply makeup
— Lauren Levinson, beauty editor
Karen's Body Beautiful Secret Weapon Restorative Hair Treatment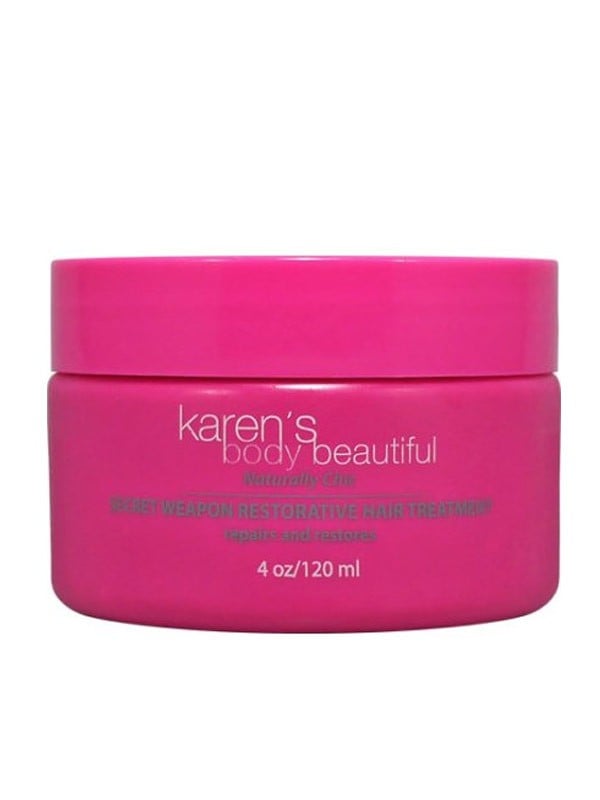 Every week, I apply the Karen's Body Beautiful Secret Restorative Hair Treatment [3] ($20) preshampoo treatment to my hair as an overnight moisturizing mask. Some of the ingredients include aloe vera oil, biotin, and carrot seed oil. In fact, the list of things missing — sulfates, parabens, mineral oil, phthalates — is almost as long as the good things it does include.
— Jessica Cruel, associate beauty editor
Habit Natural Nail Polish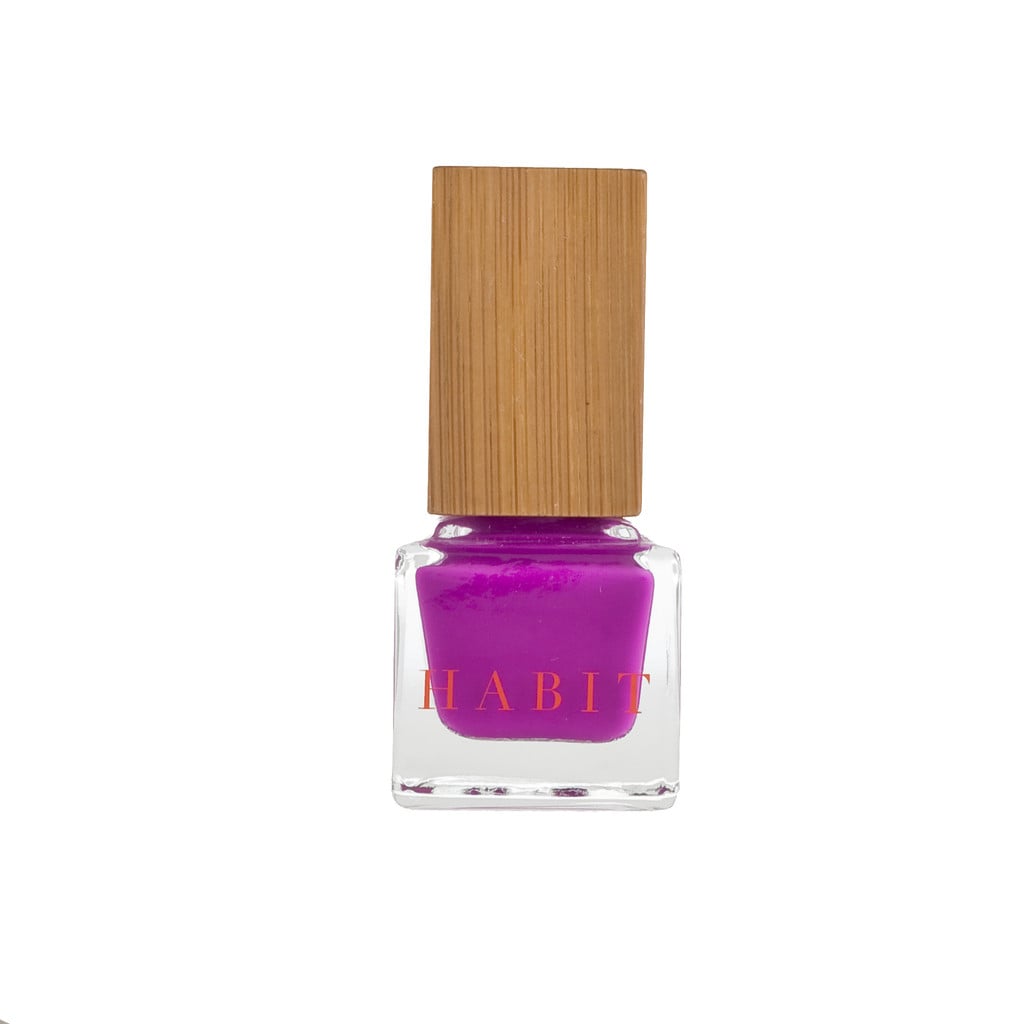 I couldn't resist Habit's Natural Nail Polish [4] ($18) because the packaging is so chic. The cap is made with FSC Certified paperboard, which means less plastic, and it contains Myrrh extract — a resin that is found in a lot of medicines that helps strengthen your nails. And bonus! It's made without formaldehyde and other toxic chemicals most polishes contain. The shades are vibrant and opaque, so two coats is more than enough. My favorite is Sweet Life, a stunning fuchsia.
— Kirbie Johnson, reporter and associate producer
Arcona Cranberry Gommage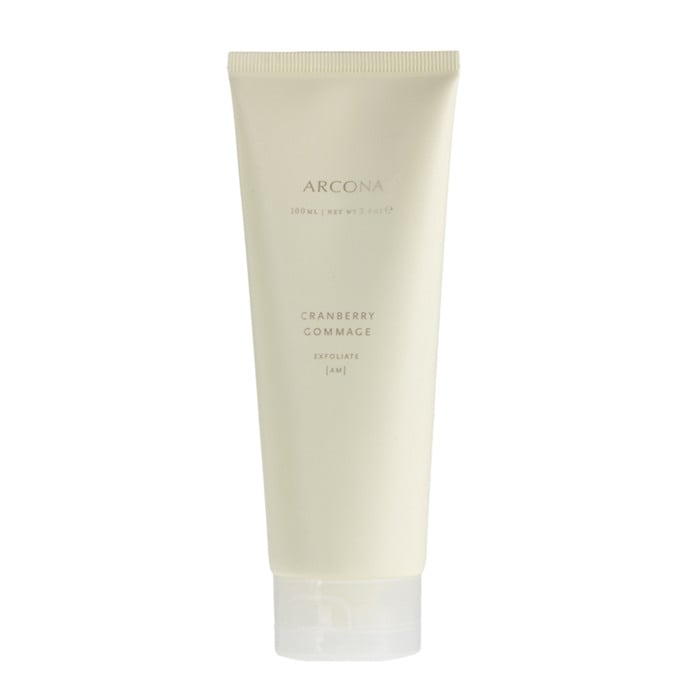 This is one of my beauty staples. And lucky for me, it's mostly natural! (According to the Environmental Working Group's Cosmetic Database [5], it has a rating of 1.) It's difficult to find makeup and skin care products that are 100 percent natural, but this Cranberry Gommage [6] ($44) from Arcona fits the bill. It smells fresh and removes dead skin cells in a snap, so your skin feels softer and looks brighter.
— KJ
Burt's Bees Fabulously Fresh Body Wash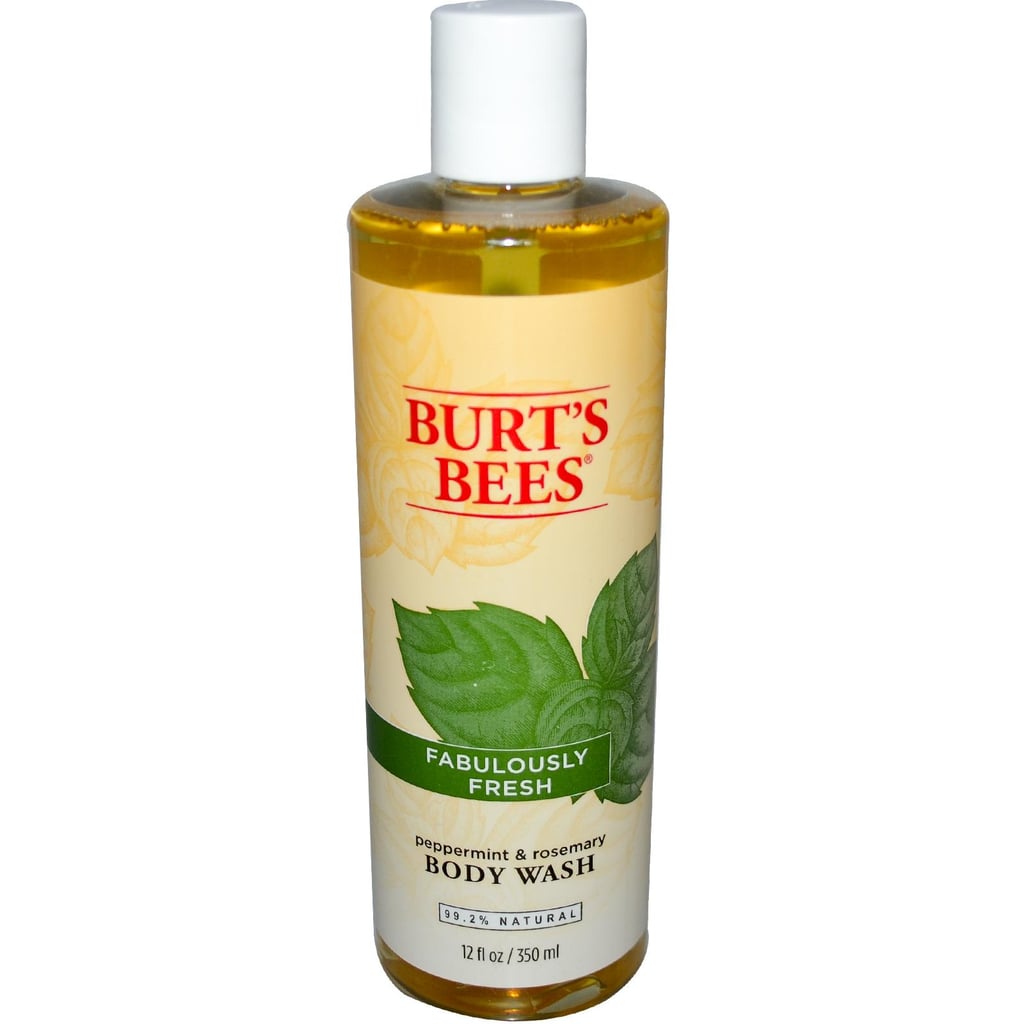 I'll admit it, I'm addicted to Burt's Bees Fabulously Fresh Body Wash [7] ($8). The peppermint-and-rosemary-scented wash is energizing and refreshing and leaves my skin feeling tinglingly clean.
— Aemilia Madden, assistant fashion editor
NOW Foods Coconut Oil
I use NOW Foods Coconut Oil [8] ($18) as eye-makeup remover and face moisturizer every night. Coconut oil is the only moisturizer that heals my dry Winter skin, too!
— Jenna Gill, community assistant
One 'N Only Argan Oil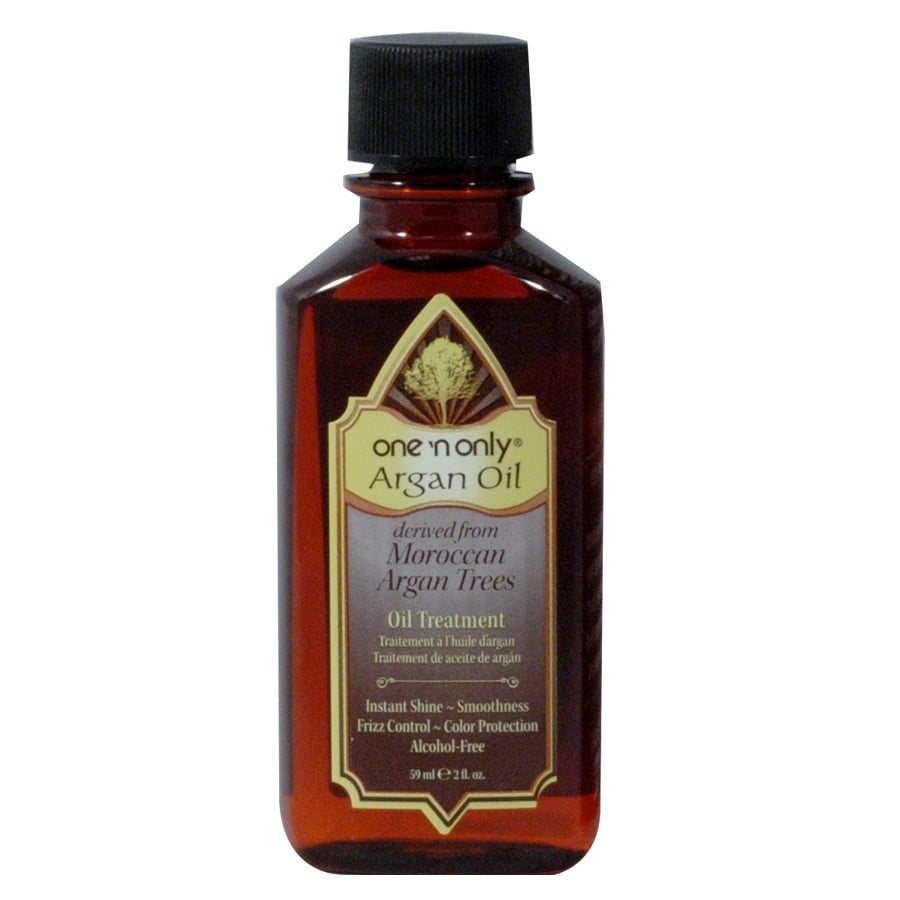 This Argan Oil [9] ($12) has done wonders for my hair! I just run a quarter-sized dollop through my damp hair and tie my hair in a bun. Take it out for heat-free and frizz-free waves! I also use a baby drop to smooth fly-aways after hair has been curled or styled.
— JG
Lavanila Laboratories The Healthy Deodorant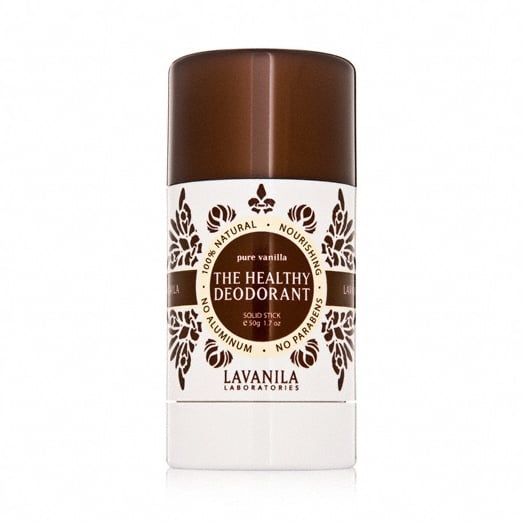 If a deodorant has a scary long ingredients list, I just don't use it. I love that Lavanila [10] ($14) is made of all-natural elements — so I actually put it on!
— Allie Merriam, reporter and editor
Tom's of Maine Toothpaste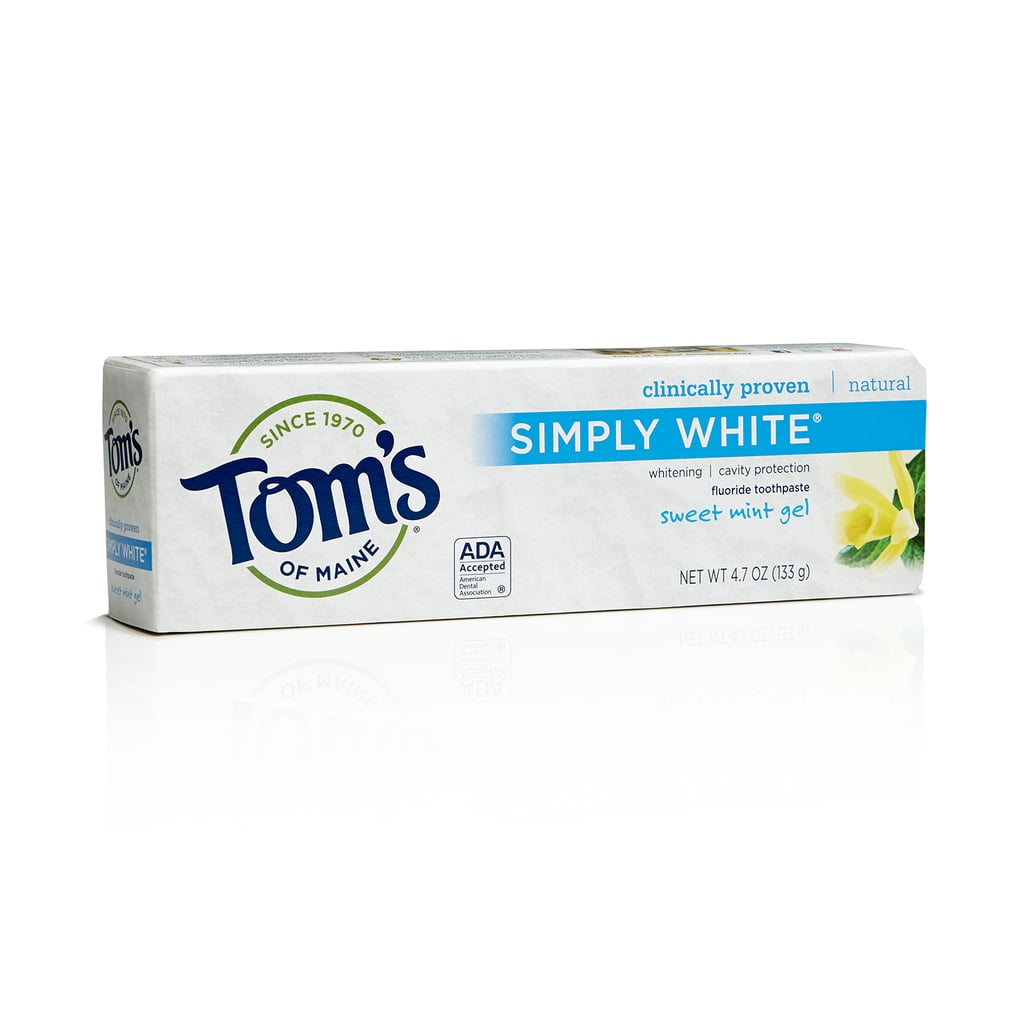 Every so often you read an article about the horrors of the ingredients in conventional toothpastes. Not so with Tom's toothpaste [11] ($12). Made of all-natural ingredients, it does the job of keeping my pearly whites just as they should be — pearly.
— AM
Aubrey Organics Honeysuckle Rose Moisturizing Shampoo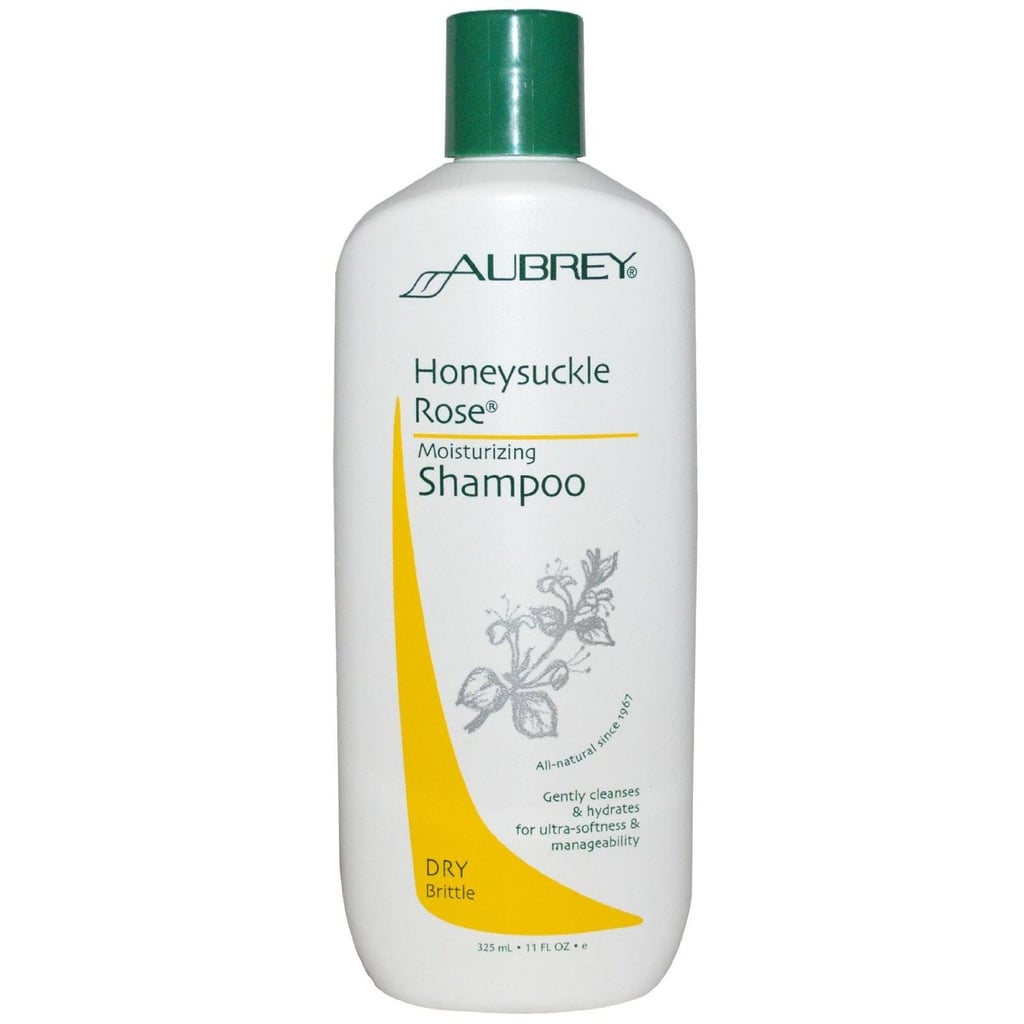 Aubrey Organics is my go-to brand for healthy beauty products, and its shampoo [12] ($11) is not only eco-conscious and paraben free — it also works.
— AM
Dr. Bronner's Almond Liquid Castile Soap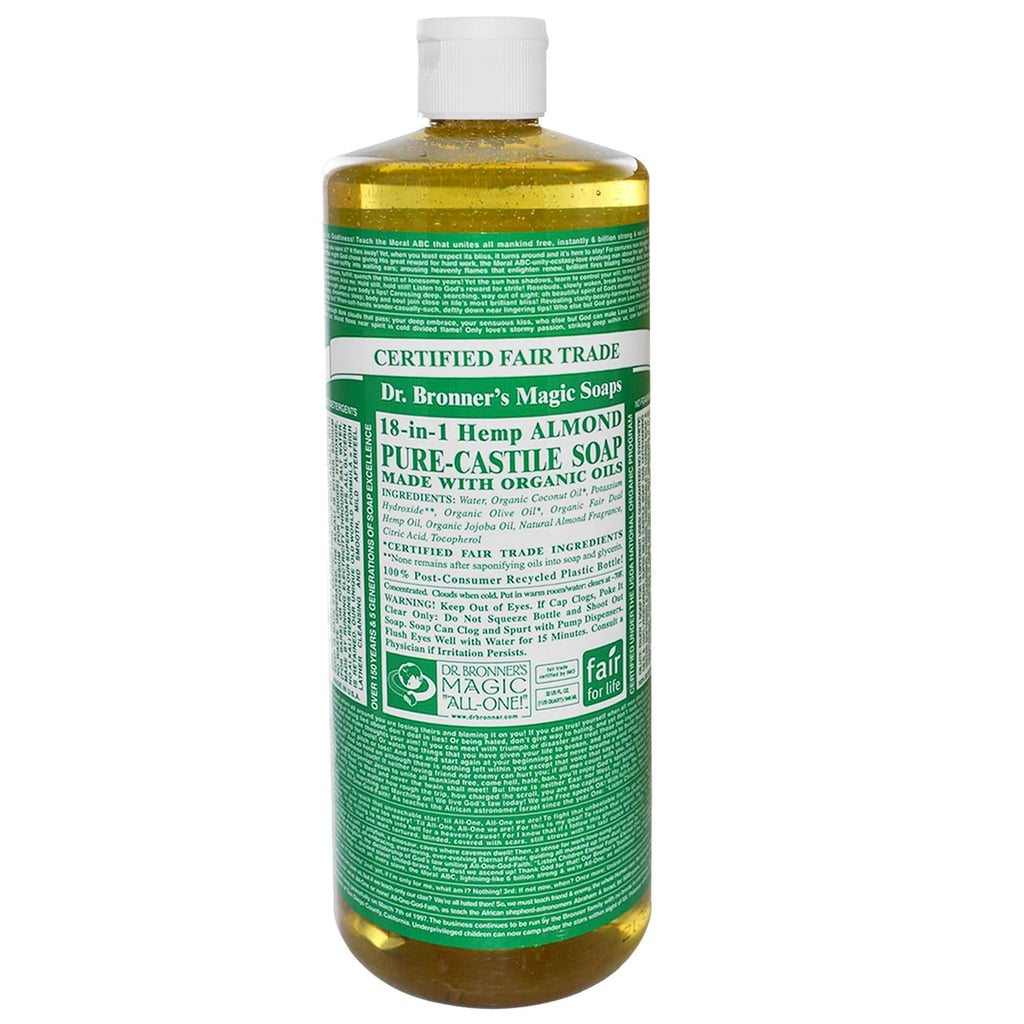 I'm a lifelong fan of Dr. Bronner's liquid soap [13] ($10). The scents are soft and subtle, and it leaves me feeling clean after a run without drying out my skin. The bottle claims "18-in-1" uses for the vegan soap including using it as shampoo, rinsing fruit, doing laundry, mopping floors, and brushing your teeth. The neutral scent of almond is my favorite, but there is a whole rainbow of scents you can try — especially if you have it in your shower at all times (like I do!).
— Angelica Marden, VP editorial operations
Dr. Hauschka's Lip Care Stick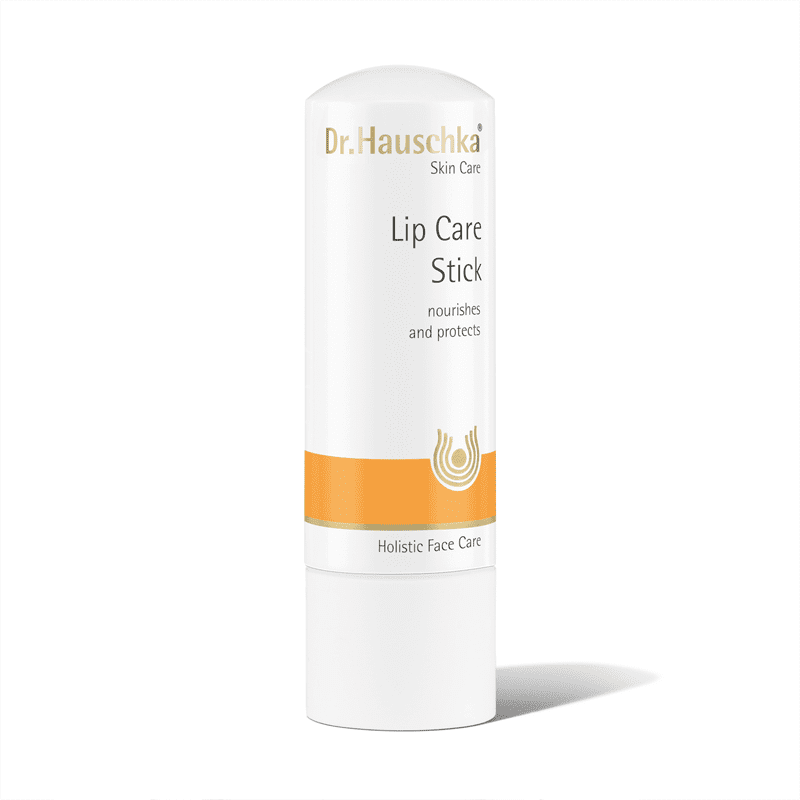 Dr. Hauschka's Lip Care Stick [14] ($15) is one of my favorite natural products. The formula is superlight and glides right on but feels luxe and calming on your lips. I like to use it before bed after brushing my teeth.
— AM
Tarte Cheek Stain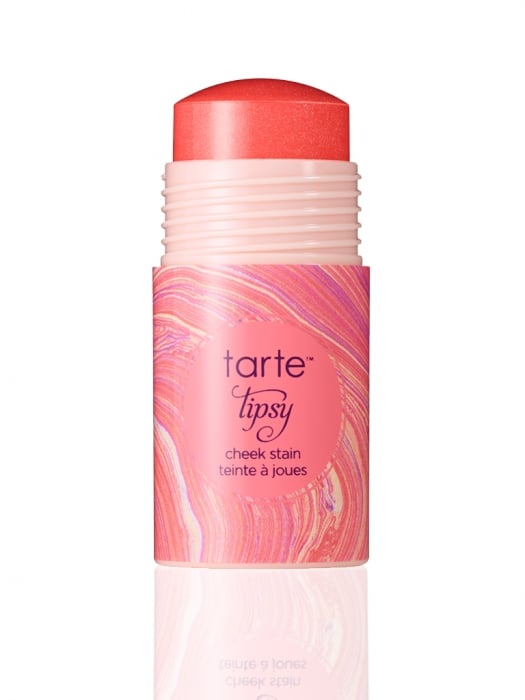 I love Tarte's cheek stain [15] ($30): Tarte's beauty products are eco-chic, cruelty free, and use only natural ingredients and essential oils. This stain is long-lasting and supereasy to apply. I use an angled brush to give me a dewy natural look. They come in all sorts of fun colors for every skin tone and season!
— Stephanie Wong, editorial development coordinator
Nature's Bounty Vitamin E Oil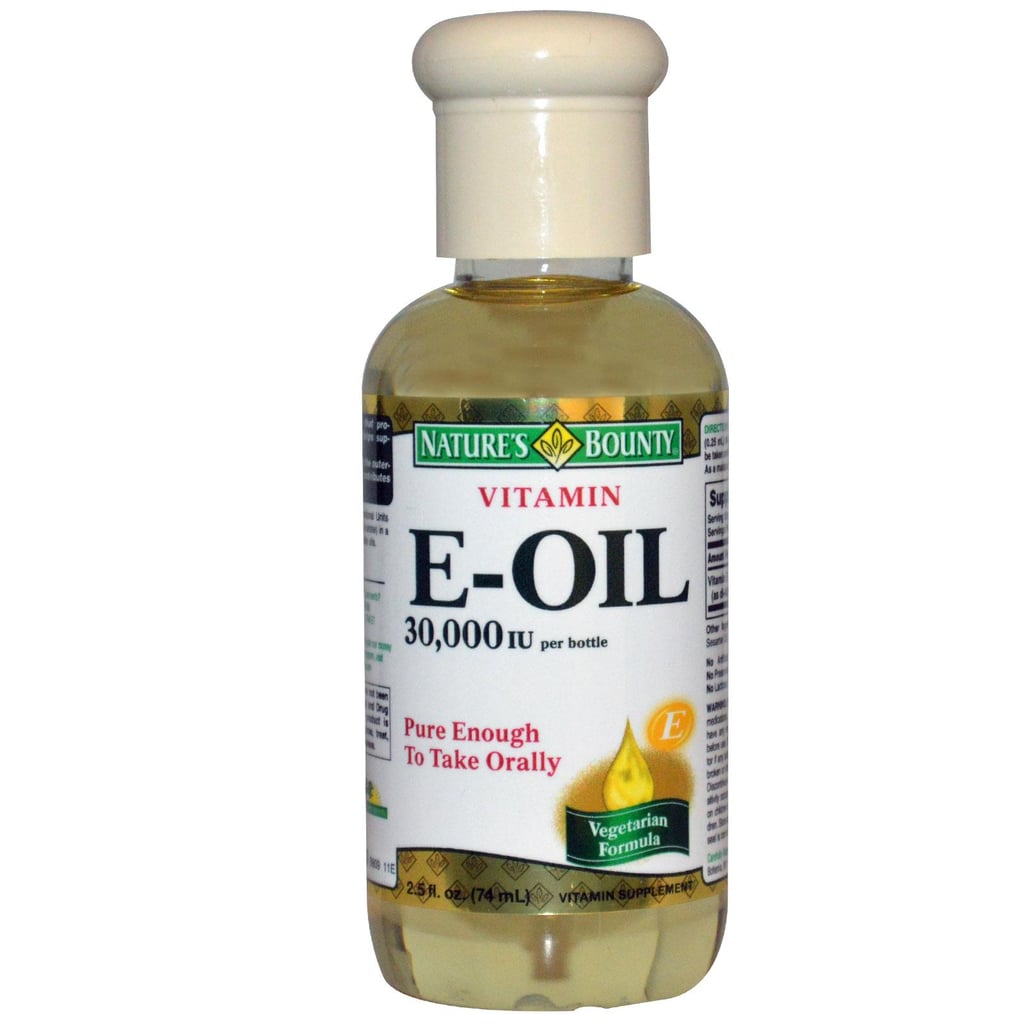 I dab this natural wonder [16] ($12) under my eyes and all over my eyelids before bed every night. It's oleic acid helps that sensitive area retain moisture, and it boosts collagen to help keep wrinkles at bay. Also, a few drops in your everyday lotion will do wonders for dry skin!
— Grace Hitchcock, senior audience development associate
Eden's Garden Lavender Essential Oil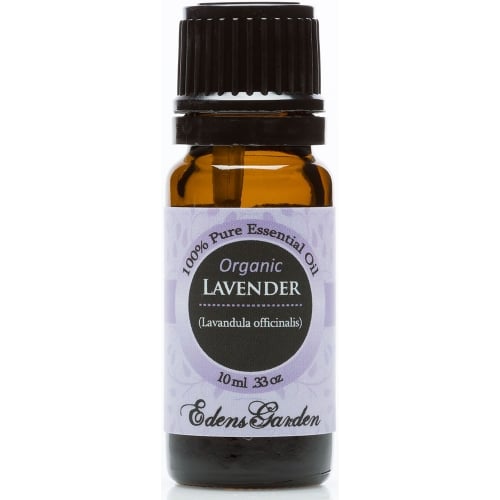 Lavender is by far my most favorite scent. I much prefer a drop of lavender oil [17] ($21) on each wrist to a more heavy, musky perfume. (Bonus: the calming scent also helps keep my stress levels down!)
— GH
Marie Veronique Organics' Treatment Oil

My favorite natural beauty product is Marie Veronique Organics' Treatment Oil [18] ($80). At first, I was a little freaked to put oil on my face, but it actually keeps me hydrated, grease free and really clear. Plus, it smells heavenly! I like to leave my cleansed skin a little damp before I apply the oil so that it can spread evenly.
— Angela Elias, home editor
Boscia Luminizing Black Mask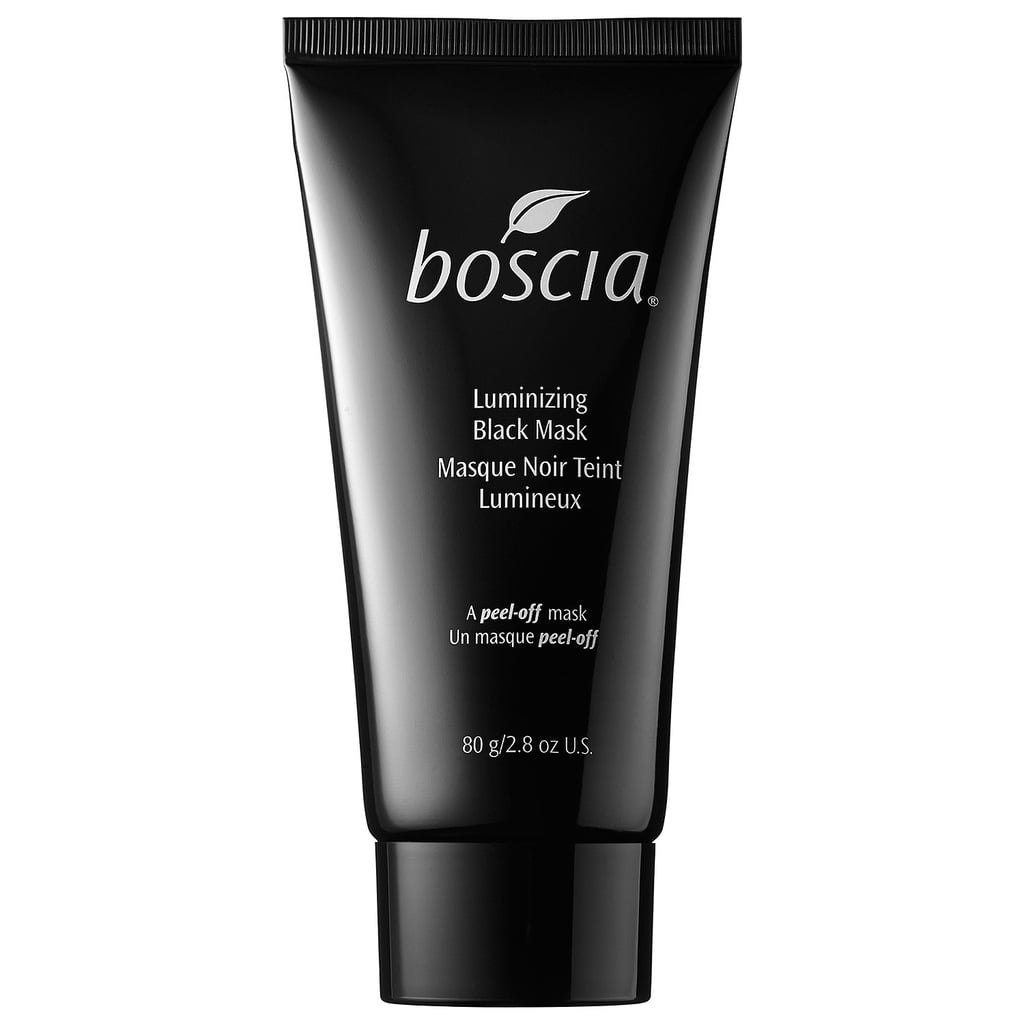 Confession: I am obsessed with my pores. I thoroughly inspect them multiple times a day for oil, blackheads, and signs of enlarging. Whenever I feel especially disgusted by them, I slather my T-zone with Boscia's black mask [19] ($34). Once the formula is dry, I have fun peeling it off — and get a twisted satisfaction out of seeing all the dirt it's sucked out of my skin. My postmask glow is just a bonus!
— Emily Orofino, beauty editorial assistant
Whamisa Organic Flowers Water Cream
Fermented ingredient-rich skin care is all the rage right now, and with good reason. The formulas leave skin firmer, brighter, and healthier than standard skin products. I rely on Whamisa's Organic Flowers Water Cream [20] ($35) to get this boost in benefits. I love how fresh my face feels after I apply, and the zingy, herbal scent wakes up my senses.
— EO
Éminence Stone Crop Gel Wash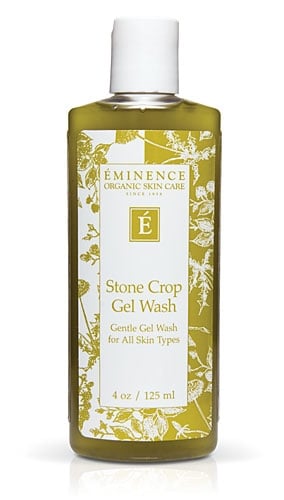 I've loved Éminence's Stone Crop Gel Wash [21] ($38) ever since I was introduced to it by my friend, who is an esthetician. With just a tiny bit of this cleanser, I can remove all my makeup and leave my skin feeling fresh and ready for moisturizer!
— Sabrina Dhillon, video audience development manager
Alaffia Fair Trade African Coconut Oil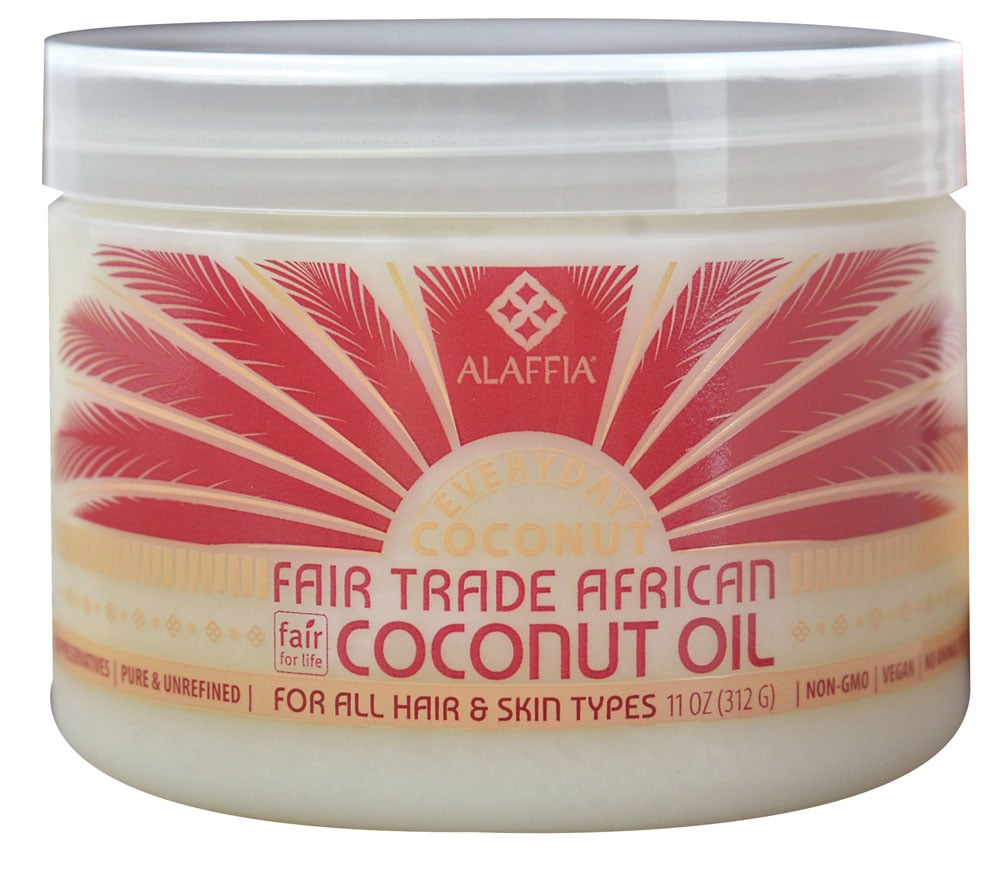 I love Alaffia Fair Trade African Coconut Oil [22] ($14). It's become my body and face lotion, my lip balm, and a cuticle moisturizer. I rub the oil on the ends of my hair. It's a serious cure-all.
— Anna Roberts, associate food editor
Soapology Walnut Polisher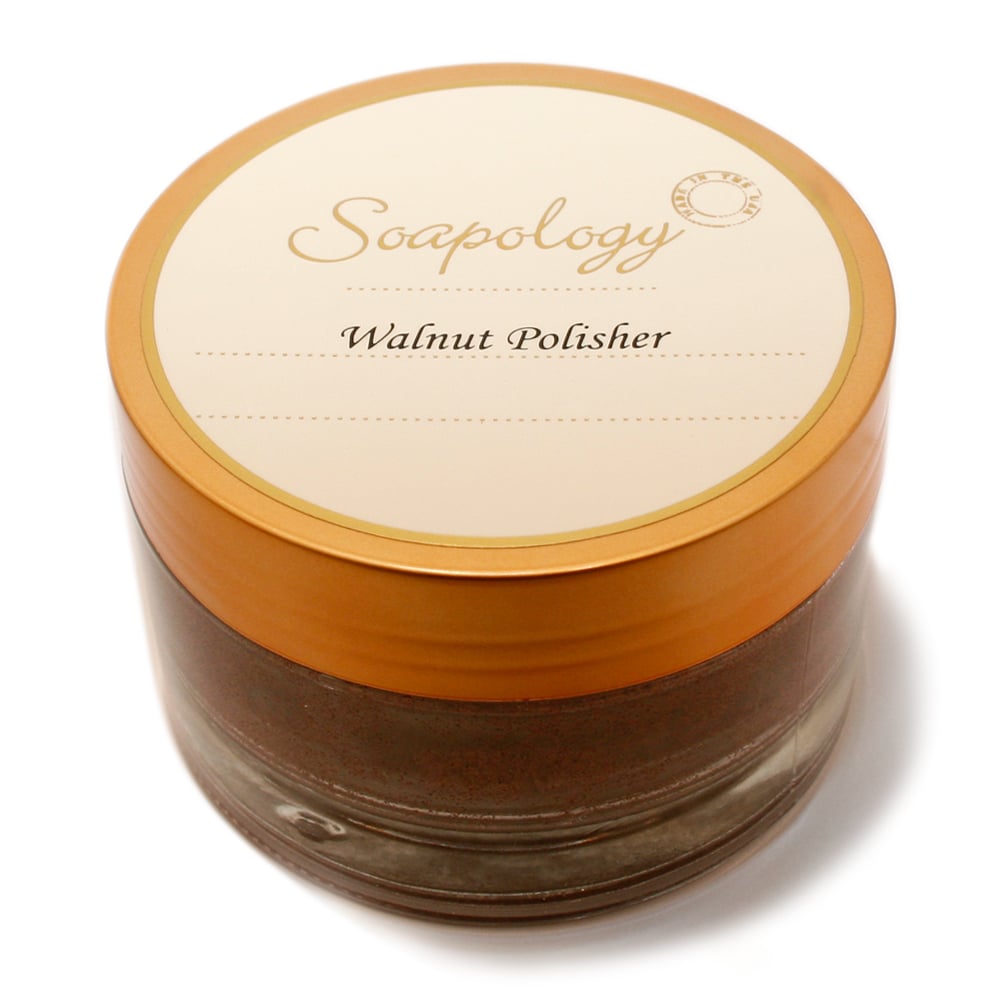 I'm obsessed with the Walnut Polisher from Soapology [23] ($40). A lot of scrubs are course and grainy, but this moisturizing polisher is really fine and soft and can be used on both your body and your face. I use it about once a week and love how soft my skin feels afterward.
— Stacy Hersher, assistant managing editor
The Body Shop Tea Tree Oil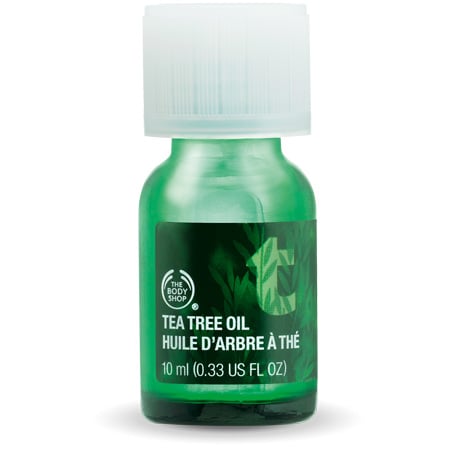 I always keep a bottle of tea tree oil [24] ($9) on my vanity; since it has natural antibacterial properties, I use it for a variety of reasons, like freshening up my yoga mat or clothes that have spent too long in my dresser. My favorite way to use it, though, is as a clarifying scalp spray. I add a few drops of pure tea tree oil into a small spray bottle filled with water, which I spritz on my scalp after I wash my hair.
— Leta Shy, fitness editor
Cococare 100% Vitamin E Oil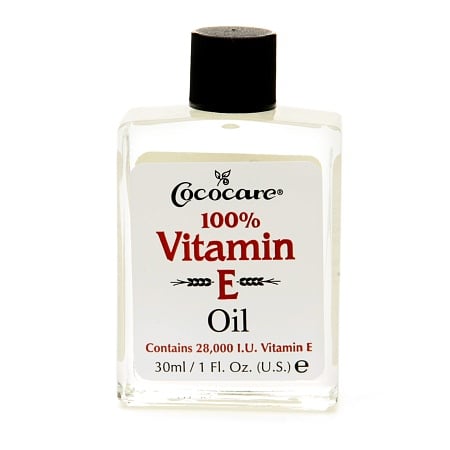 I really love using 100 percent vitamin E oil [25] ($5) as moisturizer. It has zero scent, so it doesn't make me sneeze or conflict with my perfume. And I feel like it's the only thing that helps chapped lips and dry hands. I will use a bit in the morning, and really slather it on my face at night. Not sure if I'm seeing things, but I swear it helps the fine lines on my forehead.
— Annie Gabillet, living director