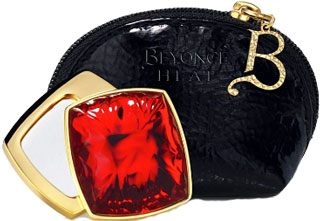 Single ladies,
Beyonce
[1] has a ring for you. In more "products that absolutely had to happen" news, Mrs. Jay-Z has launched the
Beyonce Heat solid perfume ring
[2] ($35). It's the same floral scent with magnolia, honeysuckle, and orchid notes, but now it's packaged in a big, decidedly bold costume-jewelry ring. Awesome pop anthems aside, would you consider buying this particular bit of perfumed glitz? Or is it a no, no, no?