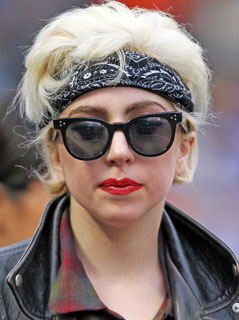 Are you really surprised? The Divine Miss G seems like she's the last celebrity
not
to have a signature scent, and she's definitely the kind of girl who'd leap at the chance to play around in a fragrance lab.
She's rumored to have signed a deal with Coty
[1], which makes a lot of other celebrity scents, most notably
Victoria Beckham
[2]'s, SJP's, and
Halle Berry
[3]'s.
So what will it smell like? Word on the street is only that it'll be extremely "unusual." We hope so — we'd be heartbroken if Gaga came out with a fruity floral instead of a piece of monstrous brilliance. We're hoping for lipstick, sweat, and machine gun bra smoke, but what do you think Gaga's perfume will smell like?