We know you care about makeup [1] and hair in the Summer, but let's get real: the body may just be the most important part. There's no more time to procrastinate on your skin and body care routine because bikini season is here! Any day now you're going to head out to the beach, where 80 percent of your skin will be on display. That's why we've rounded up the best beauty buys that cater to perfecting your complexion from head to toe. Everything from wrinkle fighters to self-tanners and sunscreens can be found below, and all these launches are brand-new for Summer.
Eve Lom Daily Protection SPF 50+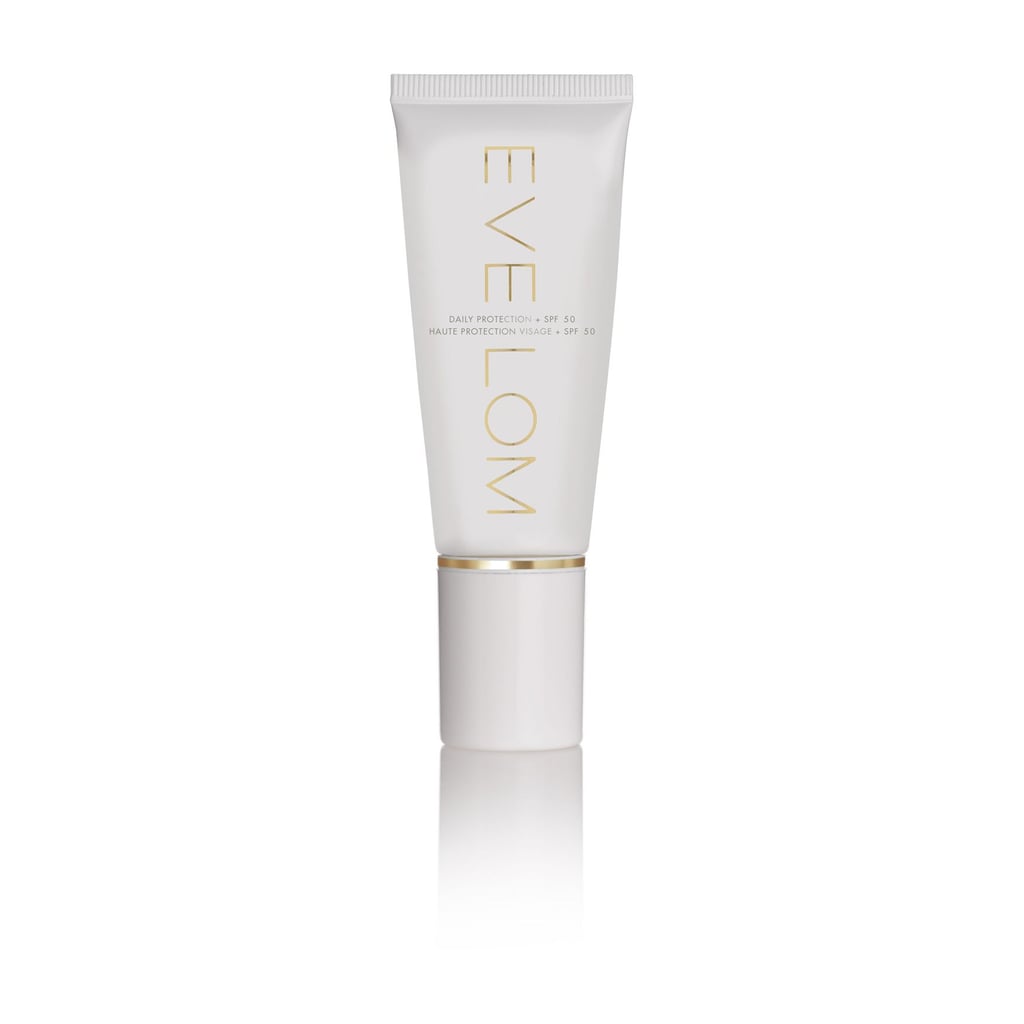 We know how bad it is to go without sunscreen, so thank goodness Eve Lom Daily Protection SPF 50+ [2] ($90) has arrived. It's packed with antioxidants and the SPF you need every day.
Anna Sui La Nuit de Bohème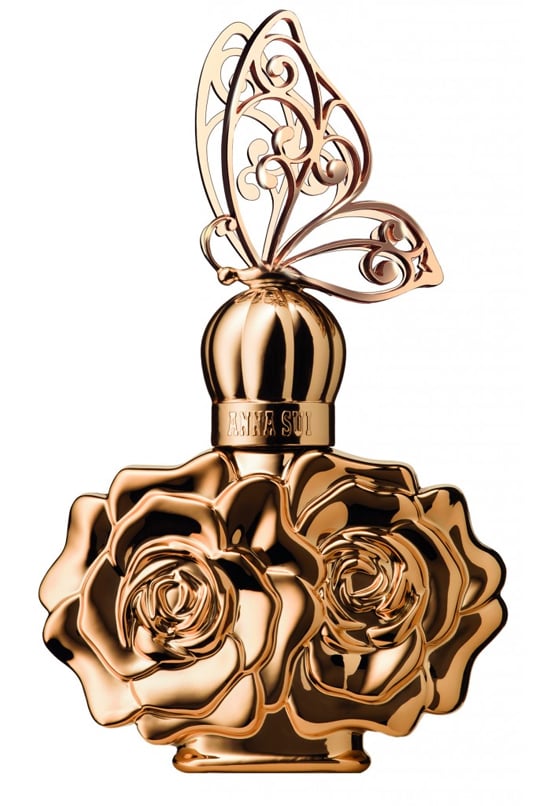 Anna Sui La Nuit De Bohème [3] ($46) has notes of champagne citrus, lotus flower, cedarwood, and orchid. Yes, you've just found your new date-night scent to finish out Summer.
Tula Skin Care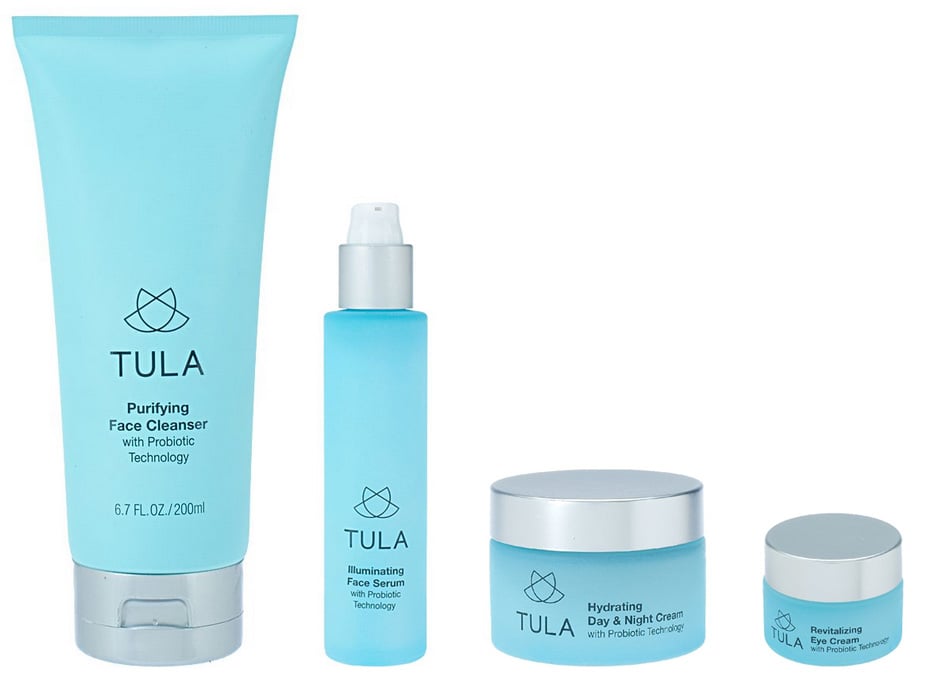 Tula Skin Care Discovery Collection [4] ($49) is packed with the same good-for-you ingredients as your breakfast. Probiotic skin care? That's what we call skin food . . .
Kate Somerville Retasphere Micro Peel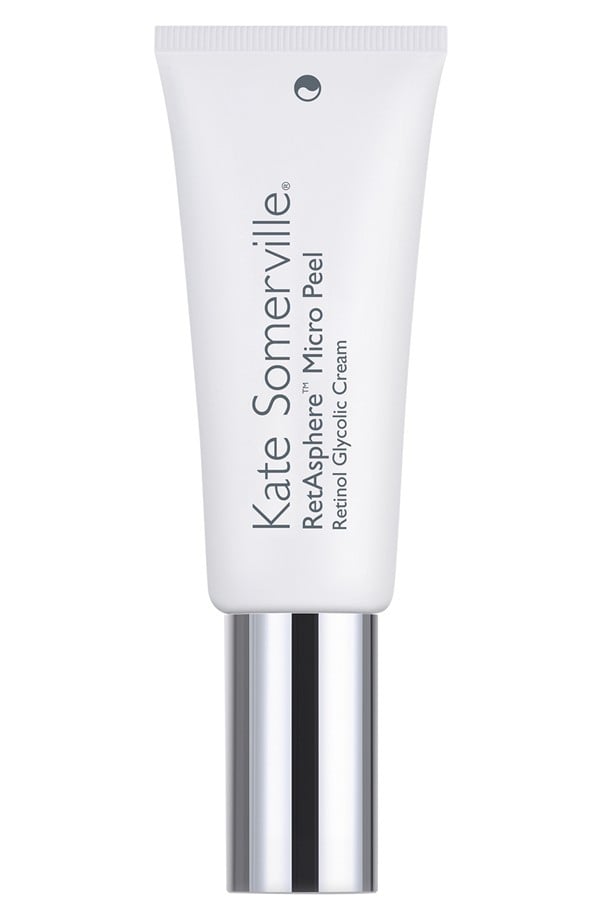 This new nighttime treatment by Kate Somerville turns regular ole napping into full-blown beauty sleep with this Retasphere Micro Peel [5] ($90). It has a powerful mix of glycolic acid and lactose to exfoliate skin, plus hyaluronic acid to moisturize. You'll wake up a whole new you!
The Ritz-Carlton Archipelago Candle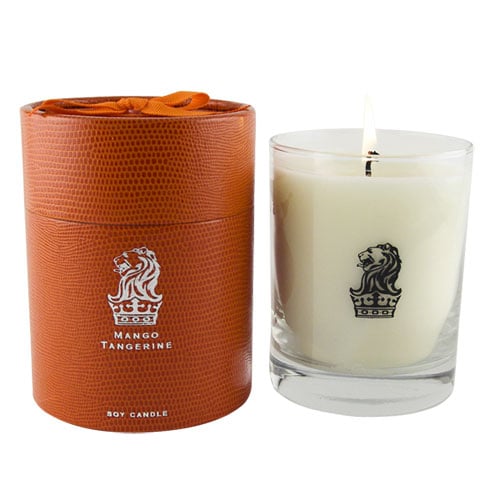 You know that freshly cleaned hotel smell? You can now bring it home thanks to the The Ritz-Carlton Archipelago Candles [6] ($35 each). You'll find these luxury candles in the hotel shops and spas. The The Ritz-Carlton, South Beach [7] even offers its exclusive mango guava candle free after a Taste of the Tropics spa treatment. Too bad you can't bring the plush towels and fluffy sheets with you, too.
Kiehl's MultiCorrective Eye-Opening Serum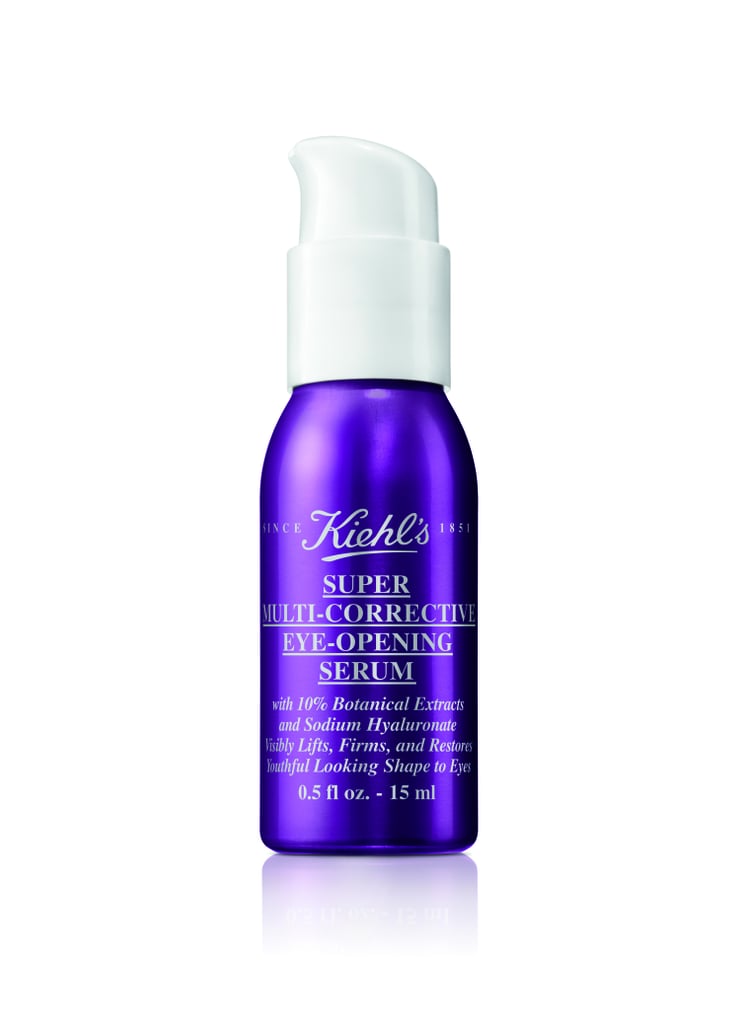 The latest addition the Kiehl's MultiCorrective line is this Eye-Opening Serum [8] ($48). The gel will make any hangover puffiness disappear in minutes. Just grab the one in the purple packaging!
Clarisonic Sonic Radiance System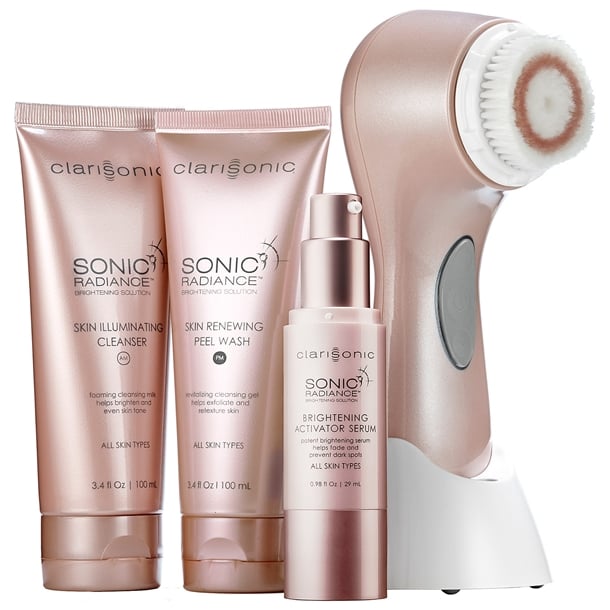 Yes, there is a new Clarisonic in town! The Sonic Radiance Cleansing Brush [9] ($249) focuses on antiaging. The dense, soft brush head fights against hyperpigmentation and wrinkles. Plus, it comes with an powerful serum (a first for the Clarisonic brand).
Ahava Dead Sea Osmoter Body Concentrate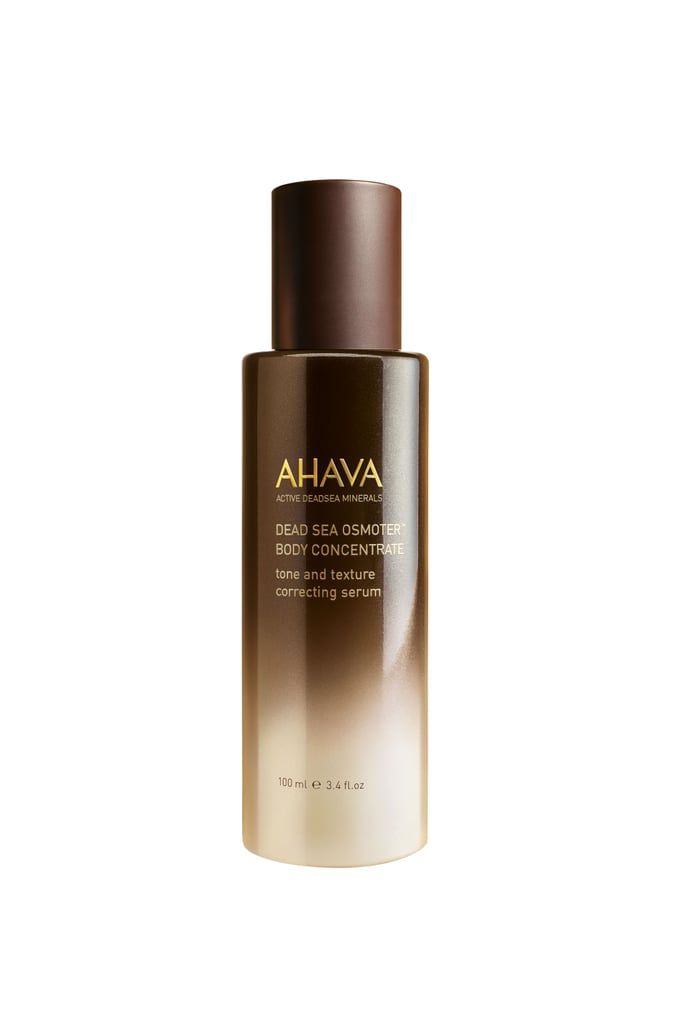 First the company made a serum for the face, and now Ahava Osmoter Body Concentrate [10] ($45) has hit stands. It's like a smoothing, tightening, hydrating treatment for everywhere but your face. It's about time our elbows got some attention.
Philosophy No Reason to Hide Multi-Imperfection Transforming Serum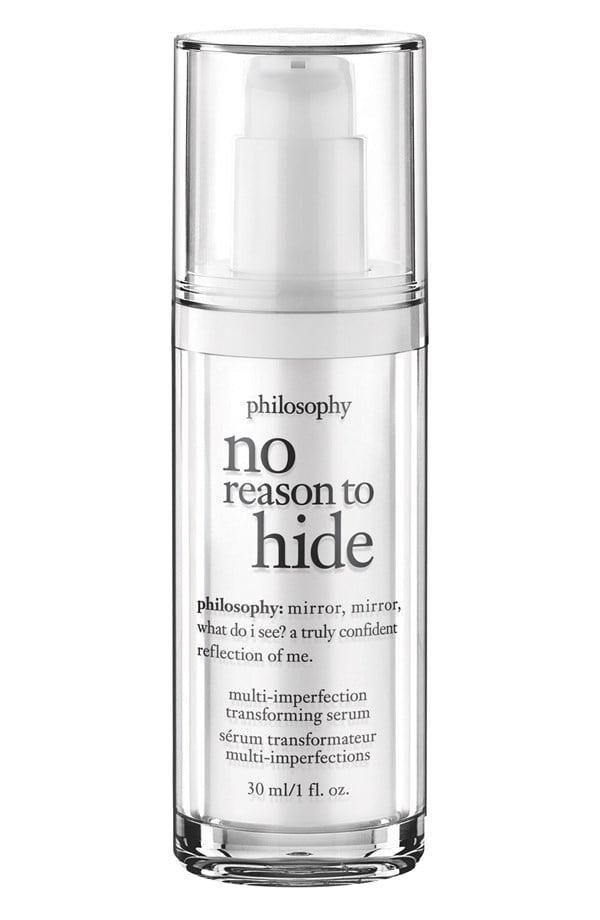 Philosophy No Reason to Hide Serum [11] ($68) will help brighten dark spots and minimize redness. Basically you'll be the best version of yourself in a matter of a week.
Shiseido Perfect Cleansing Oil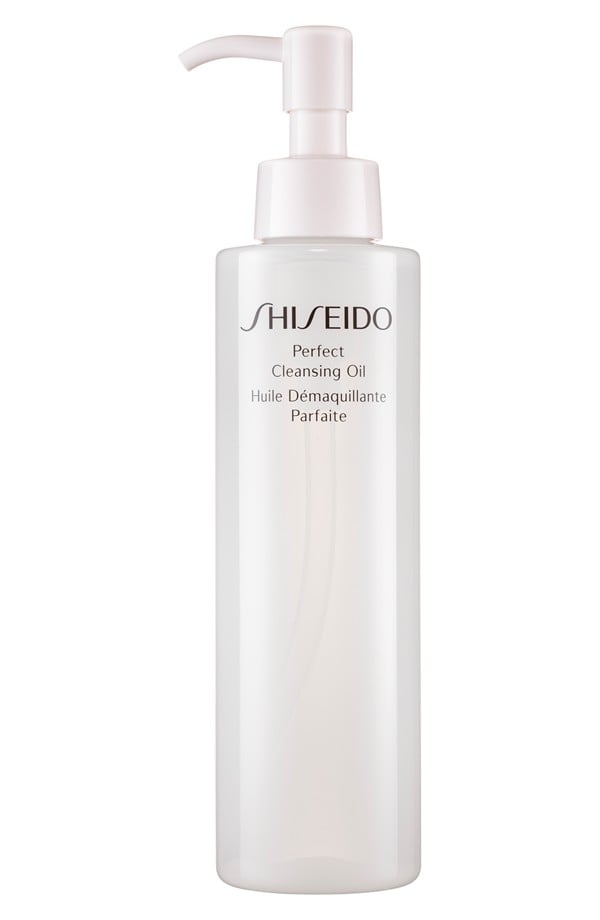 For decades Shiseido has been putting out the best in Japanese skin care, and now they have launched the Perfect Cleansing Oil [12] ($32). It's sure to be your new favorite eye-makeup-removing product.
Boscia Cool Blue Essence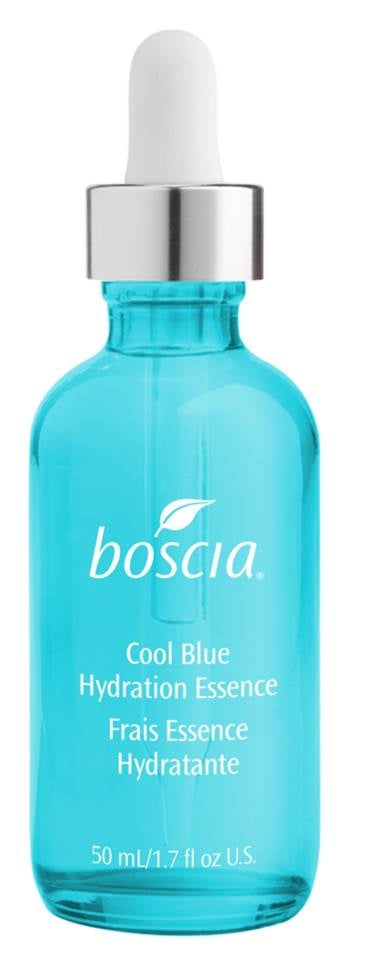 We already loved Boscia's Blue Calming Mask, and now there is a serum to match. The brand's Cool Blue Essence [13] ($48) is a gel that soothes skin, making it perfect primer before your foundation application.
Clinique Sonic System Purifying Cleansing Brush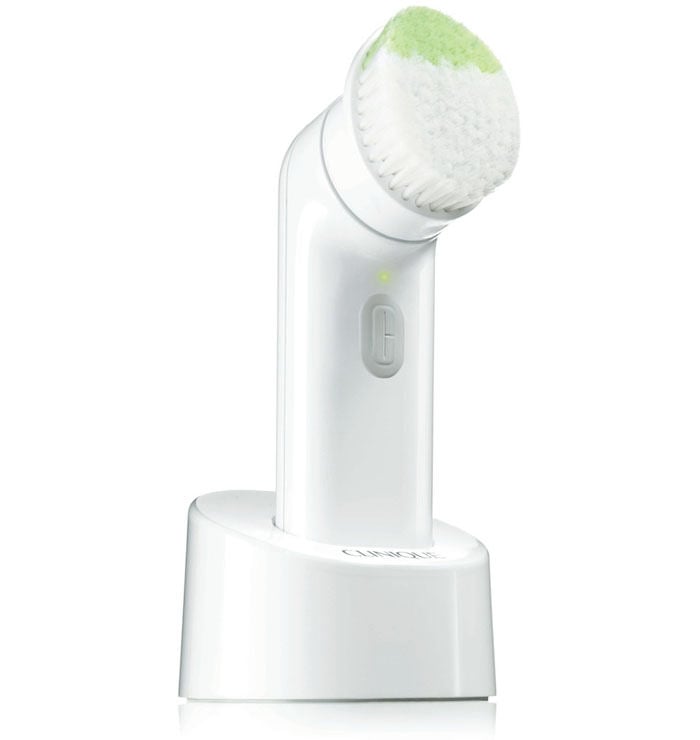 Clinique Sonic System Purifying Cleansing Brush [14] ($90) is a huge move for the brand. While there are many electric cleansers on the market, this one has a unique oval shape that allows you to get into the smallest crevices. Get yours ASAP because they're selling out quick!
Yes to Coconut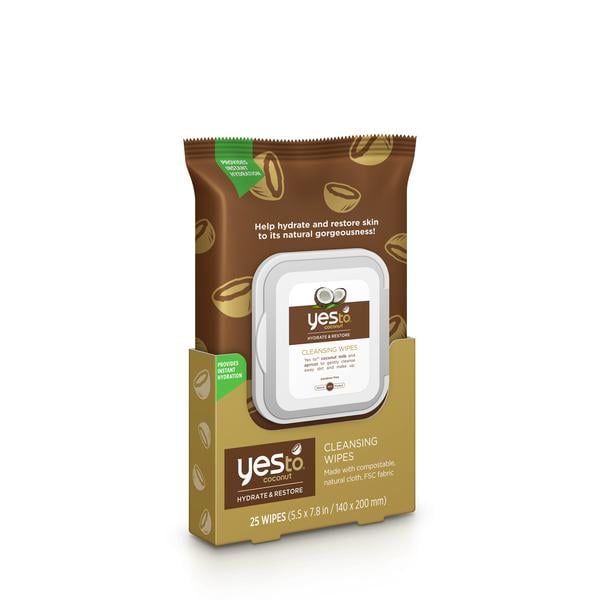 We went nuts when we found out the next installment in the Yes to family was coconut. The collection includes a body lotion, a body scrub, a hair smoother, and more. But of course, the product to get is the face wipes [15] ($6, available this July).
reVive Light Therapy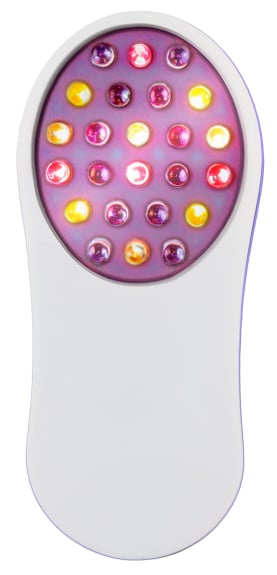 Typically you have to see a dermatologist or splurge on an expensive device to experience the antiaging power of infrared beams. But soon the reVive Light Therapy ($69, available in July) device will be sold in Target. Target! The technology minimizes wrinkles and smooths out discoloration.
St. Tropez Self Tan Express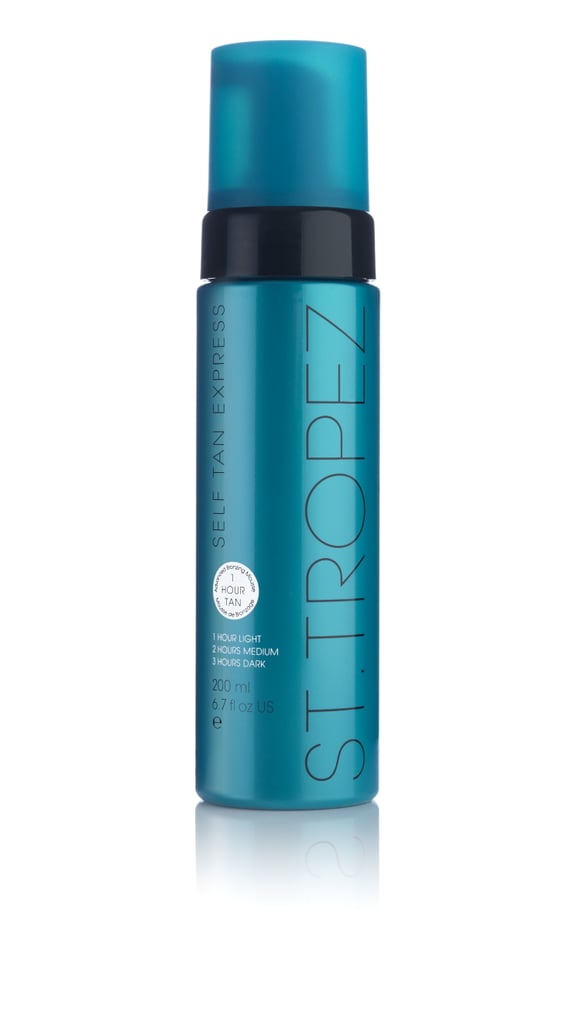 St. Tropez Self Tan Express ($54, available this July) always comes out with the best innovations to help us get that Summer glow. Their latest launch is a fast-acting tanner that works in hours, meaning that within one hour you can take a shower and never stain your sheets again.
Fendi Blossom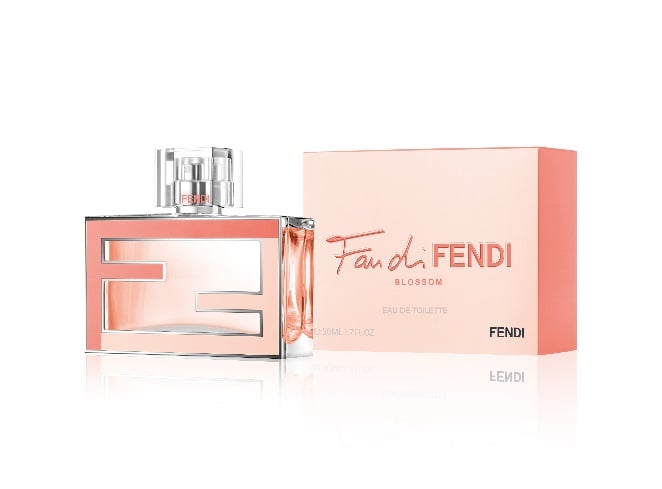 Reading the list of notes in Fendi Blossom [16] ($71-86) is like reviewing a bakery's ingredient list: pear, raspberry, and vanilla. The fragrance is inspired by sakura cherry blossoms, and the clean scent is light enough for day and night.
L'Occitane Roses et Reines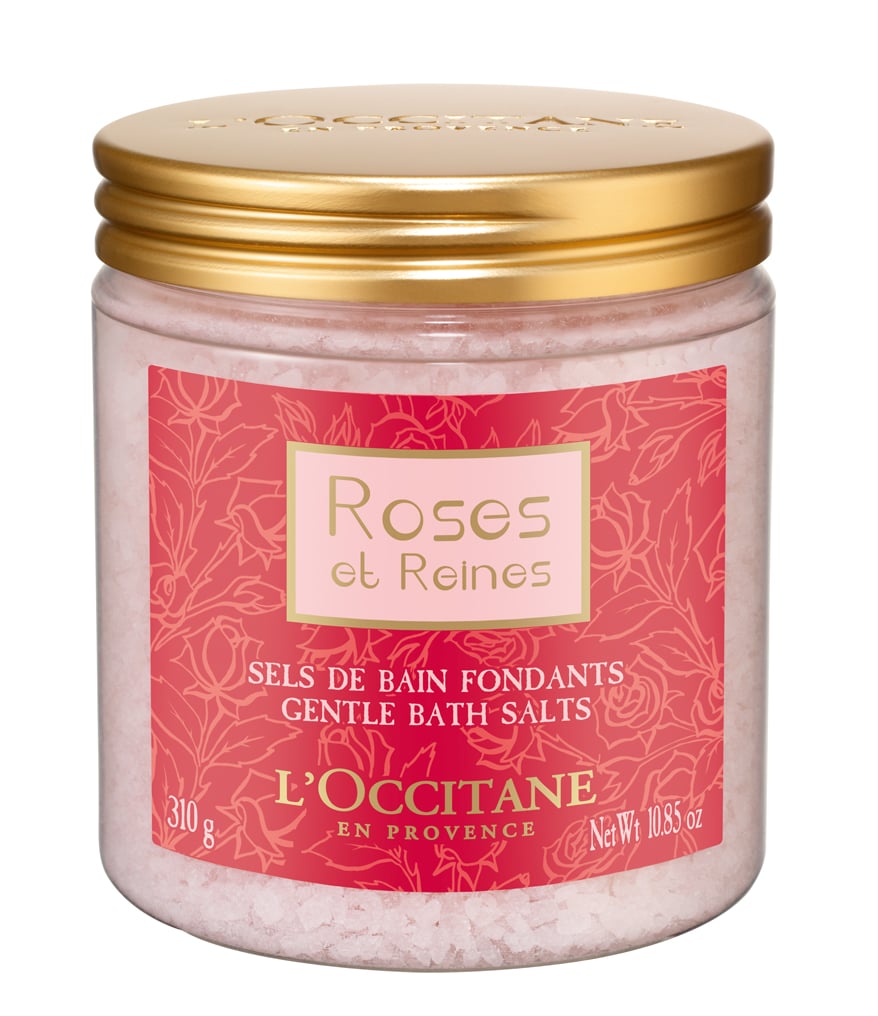 The L'Occitane Roses et Reines collection is packed with four different types of blooms to honor the four queens that inspired the aroma. Of all the pretty pink and floral-scented products, the gentle bath salts ($24, available July 30) are our favorite. It's time to start the tap!
Kahina Giving Beauty Glow Box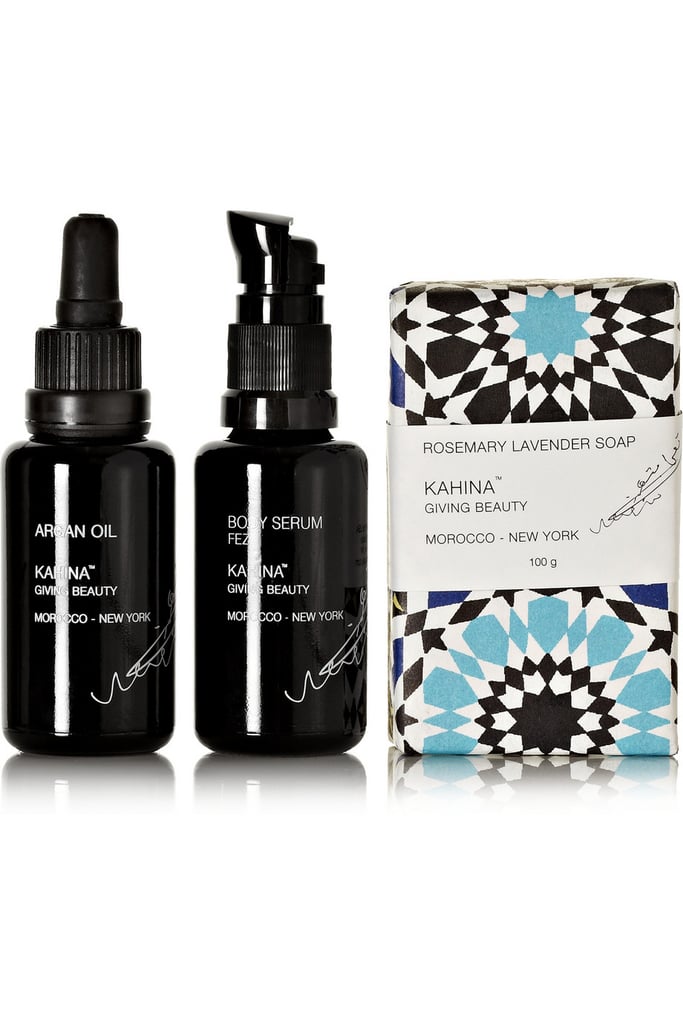 If using those hotel minis is so not your style, pack the Kahina Giving Beauty Glow Box [17] ($75) for your next vacation. It's got an scented body bar, body serum, and pure argan oil (which can be used all over).
Natura Bisse Diamond White SPF 50+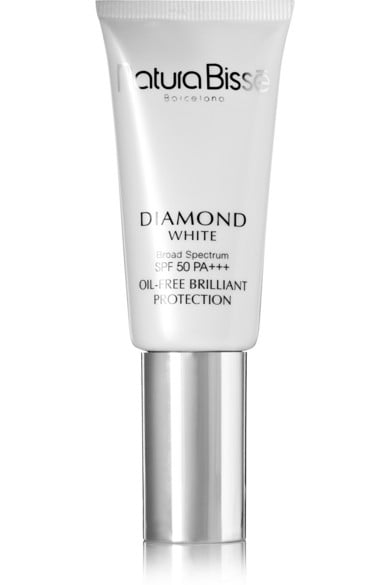 You need to be protected, and Natura Bisse's Diamond White SPF 50+ [18] ($97) gets the job done. The formula not only packs a hefty sun-protection number, but it also halts melanin production to minimize the appearance of dark spots.
Jergens BB Body Cream

So your legs aren't looking shorts-ready quite yet . . . it's time to turn to drugstore staple Jergens BB Body Cream [19] ($12). It's better than lotion and self-tanner because this product tones, hydrates, and gives gams a subtle glow.
Glamglow Powermud Dualcleanse Treatment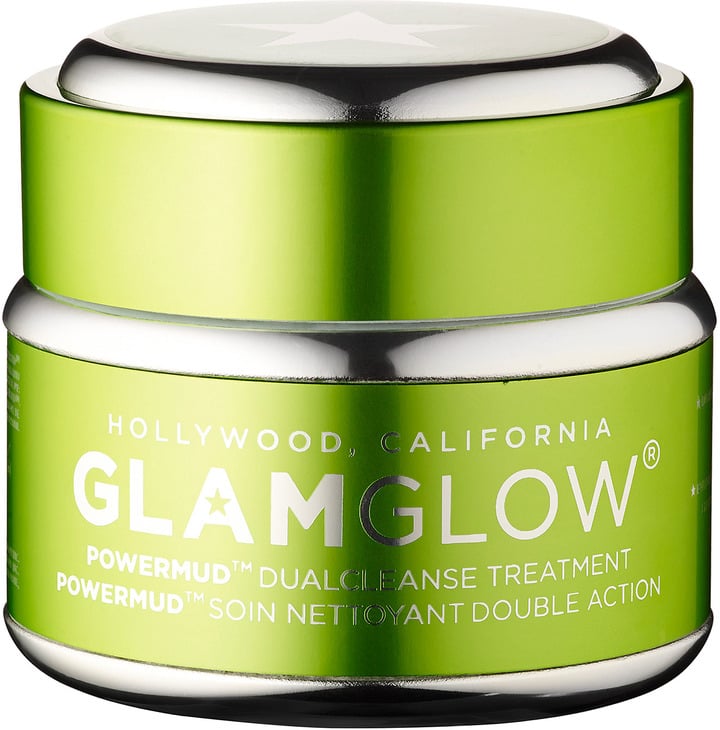 The thought of masking your face with mud and oil might seem like a dirty experience, but it's actually great for your skin, which is why we were so jazzed about the debut of Glamglow Powermud Dualcleanse Treatment [20] ($69). The mix is the ultimate in cleansing because it cuts through even waterproof makeup without leaving your complexion greasy.
Elemis Jasmine and Rose Milk Bath

Long days tanning at the beach, shaving, waxing, scrubbing — your body deserves a break! Soak in a tub with the Elemis Jasmine and Rose Milk Bath [21] ($74) as a postvacation treat.
Neutrogena Beach Defense Sunscreen Stick SPF 50+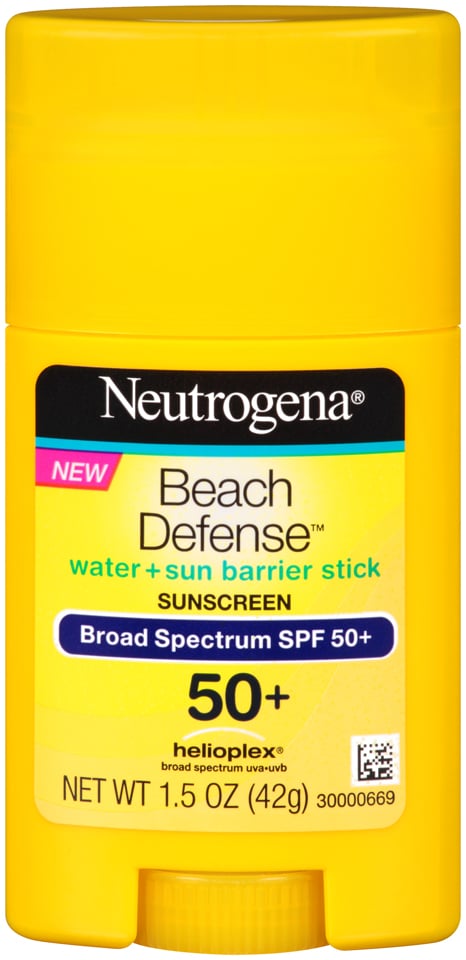 We often forget to apply sunscreen during a day walking along the boardwalk, but this Neutrogena Beach Defense Sunscreen Stick SPF 50+ [22] ($10) is the perfect size to fit in your purse or pocket. Plus, it's easy to put on over your makeup!
Nuxe Huile Prodigieuse Mademoiselle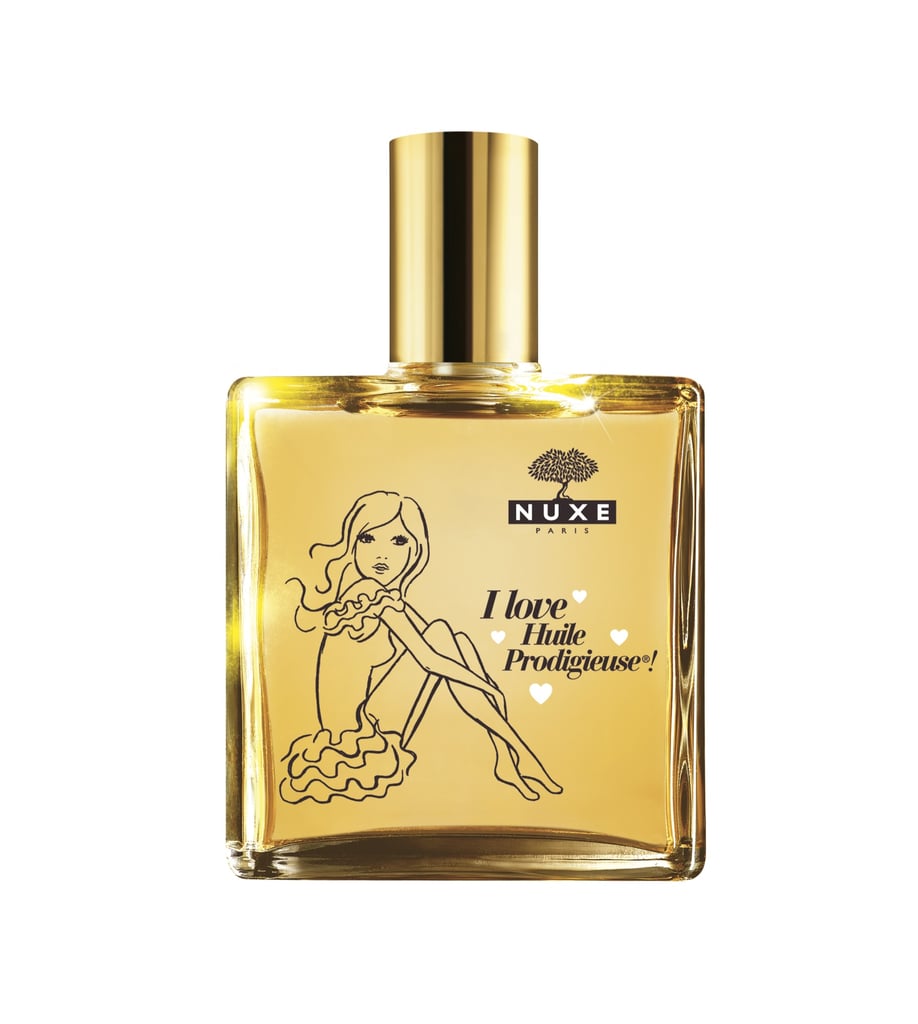 This Summer, the cult favorite body oil by Nuxe is coming in a limited-edition packaging. The coveted elixir is a concoction of almond, macadamia, and hazelnut oils. Now, Nuxe Huile Prodigieuse Mademoiselle [23] ($45) is housed in a chic collectible bottle. While this oil can be used on your face, body, or hair, we love to rub it on our knees and elbows to give dry spots extra hydration. It's also a skin-soothing postsun remedy.
Darphin Vitalskin Replumping Energic Cream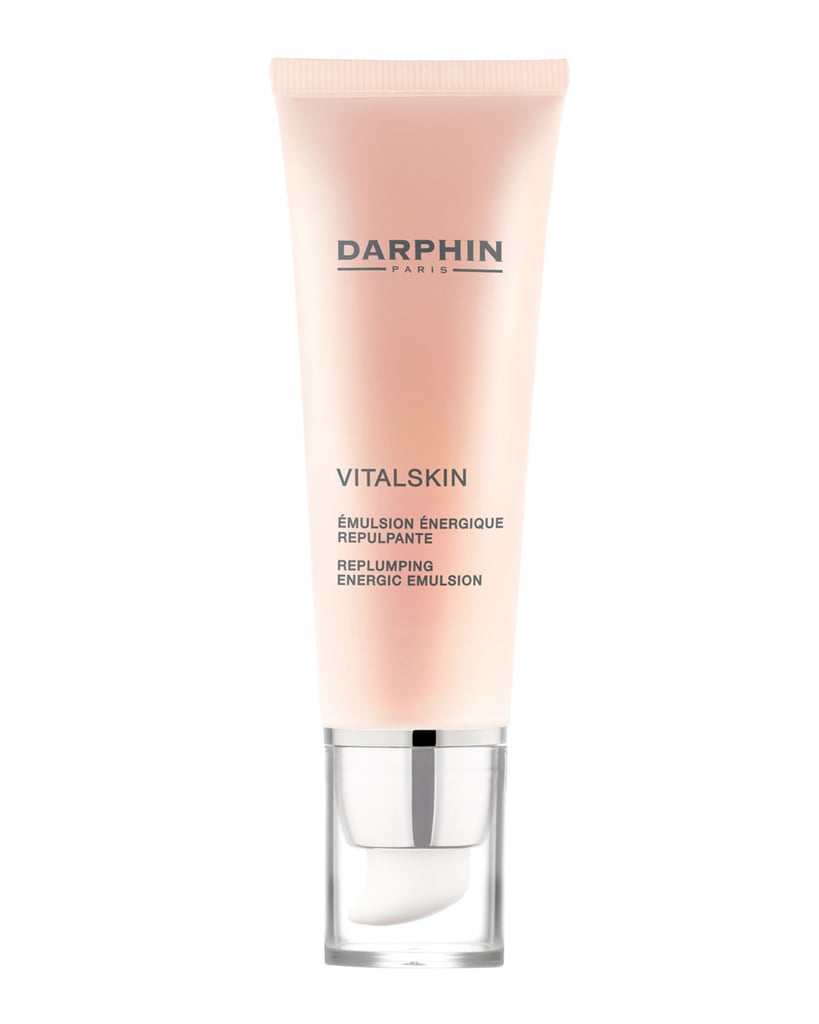 Just because it's vacation season doesn't mean you have a free pass to squelch on your skin care routine. The Darphin Vitalskin Replumping Energic Cream [24] ($72) energizes and refreshes your face after months of enjoying the outdoors.
Algenist Purifying and Replenishing Cleanser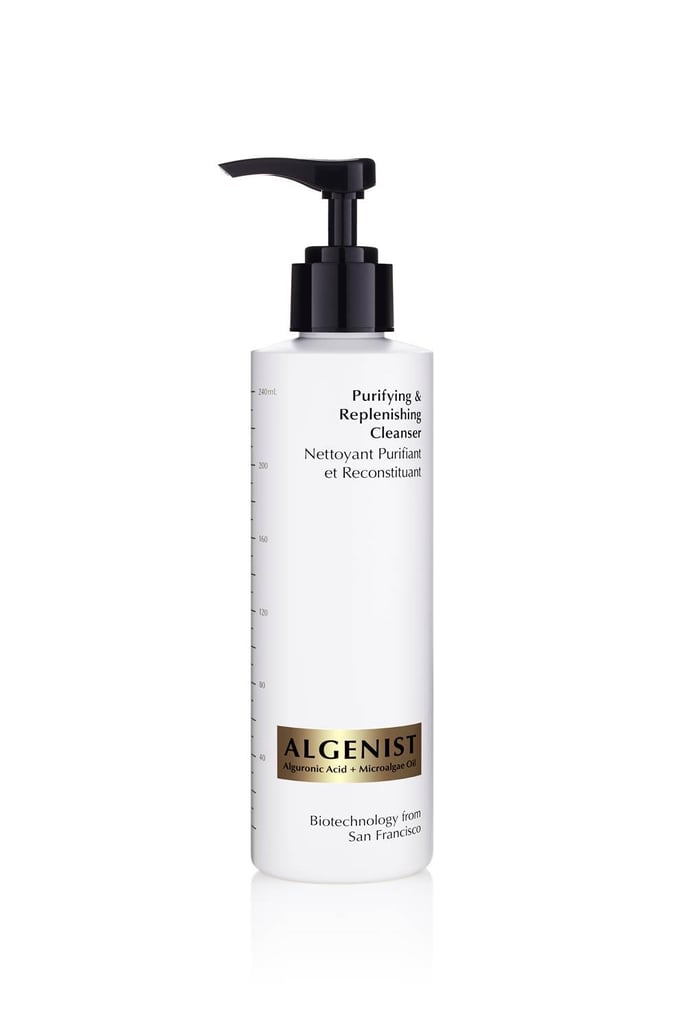 You know the disgusting feeling you get after your makeup has practically melted into your pores (yuck!). That's when you need Algenist's Purifying and Replenishing Cleanser [25] ($26). It gets the job done without leaving your skin dried out.
Ole Henriksen Ultimate Lift Eye Gel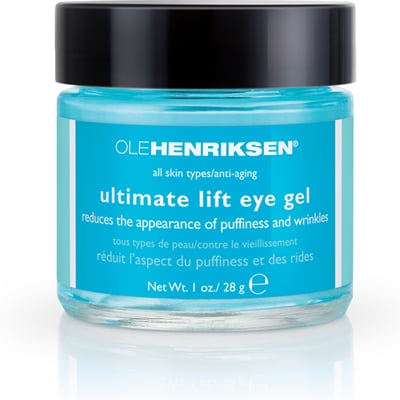 Ole Henriksen's Ultimate Lift Eye Gel [26] ($61) has been revamped with even more de-puffing powers. The new product has more peptides to take down dark circles and bags after a long night of margaritas on the rooftop.
Philosophy Purity Made Simple Mask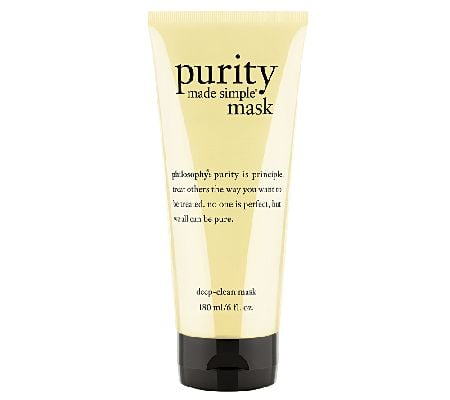 Philosophy's Purity Made Simple Mask [27] ($25) is the skin care solution for women who are strapped for time. In just two minutes, you can get exfoliated, cleansed, and moisturized skin thanks to detoxifying sea salt and skin-smoothing marine extracts. Who can pass that up?