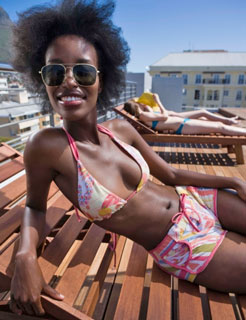 Cyanobacteria, the same blue-green algae you may remember from freshman biology as one of the earliest forms of life,
may also hold the key to blocking out harmful UV rays
. Over the millenia, the microorganism has developed a mechanism for releasing amino acids that absorb the harmful spectrums of visible light, protecting its DNA from damage.
And now, researchers at Harvard have isolated the specific biosynthetic enzymes that act as sunscreen molecules. Would you be more likely to use a "natural" sunscreen synthesized from bacteria, or are you happy with the chemical sunscreens and physical sunscreens (like zinc) that we already have?