Let's be honest: even though we know the source of the magic behind Nicki Minaj's hair (and Beyoncé's hair [1], for that matter), it doesn't take away any of our excitement every time she steps out with a completely changed-up coif. Nicki was rocking rainbow strands [2] before they were cool! We love her for her trendsetting, fearless approach to beauty as much as we love her music, so we're celebrating her 32nd birthday by reminiscing on some of her best looks. Read on to see her best (and most unpredictable) styles.
2014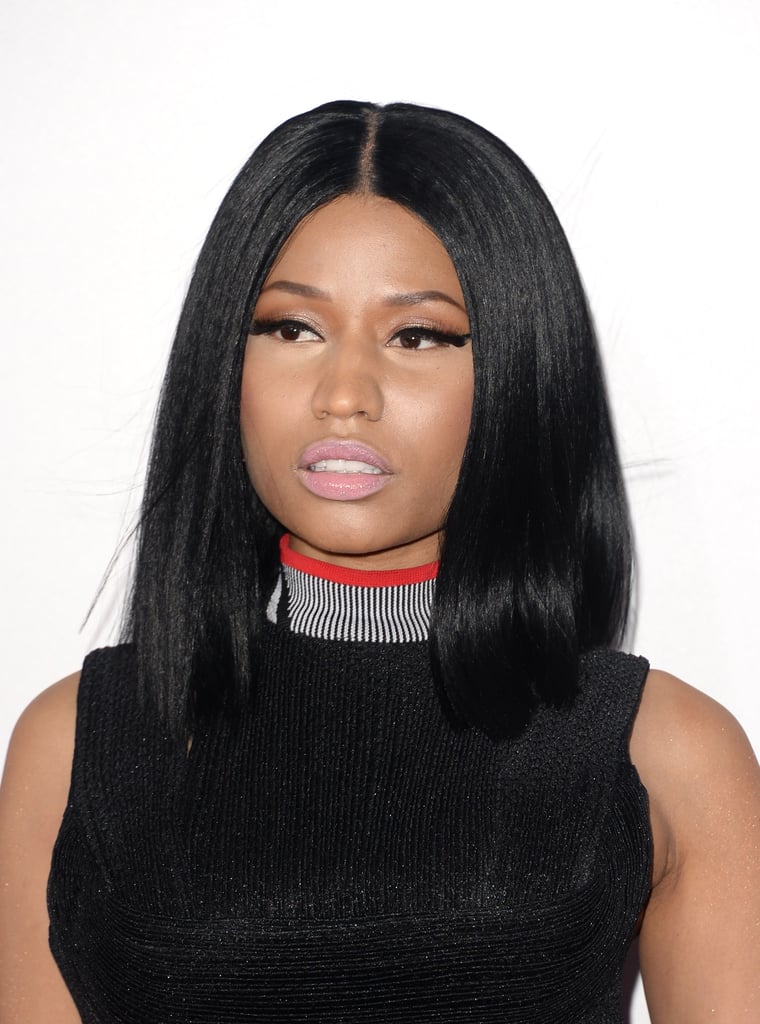 Nicki wore her hair in a blunt, glossy bob for the red carpet at the American Music Awards . . .
2014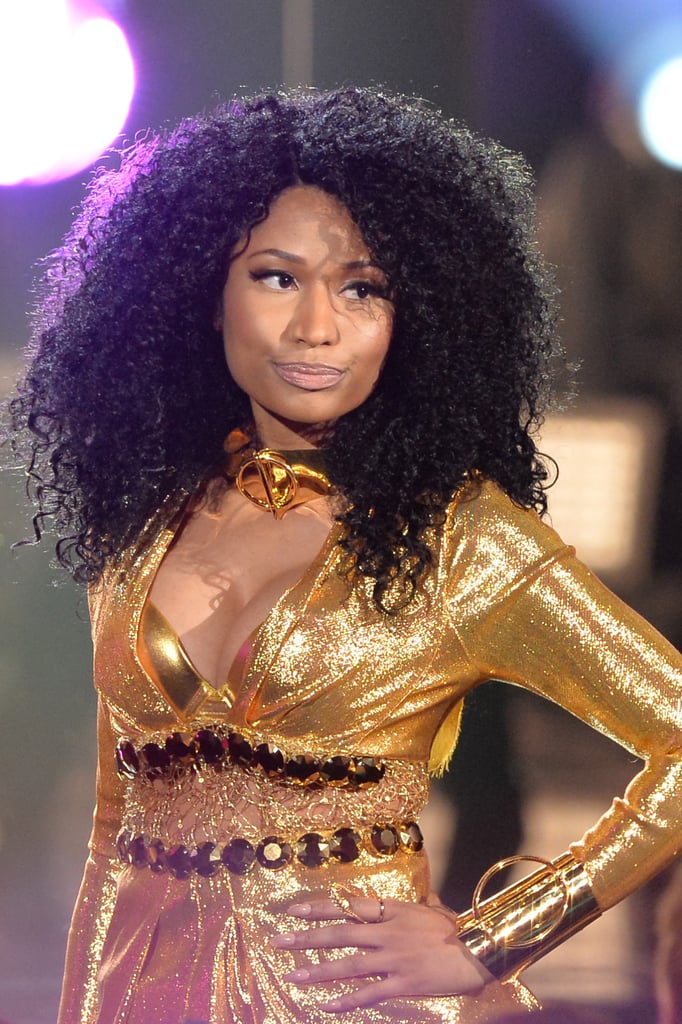 . . . but for her performance, she switched to a thick, curly mane.
2014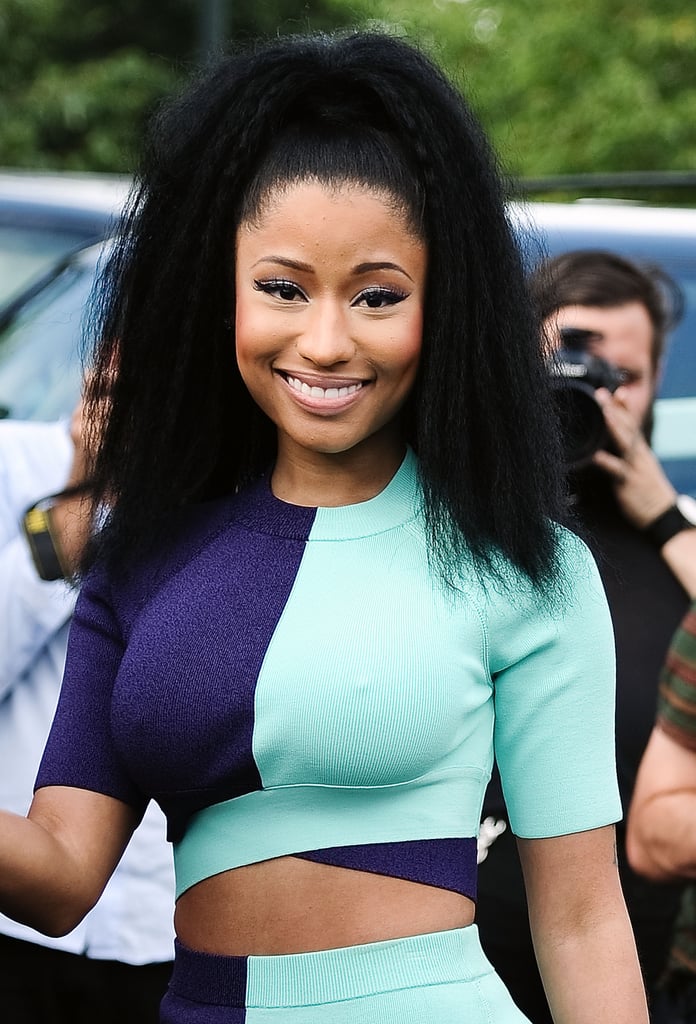 Nicki attended the Spring 2015 Alexander Wang show with her hair in a taut high ponytail with lots of volume.
2014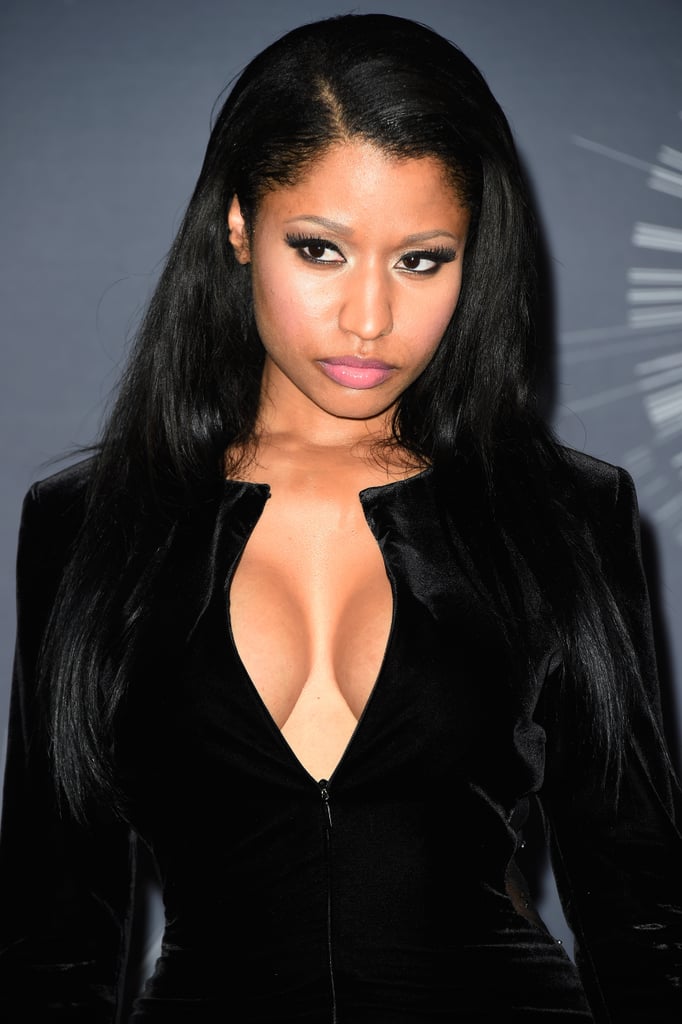 At the MTV Video Music Awards, Nicki's long, glossy locks rivaled her deep neckline for attention.
2014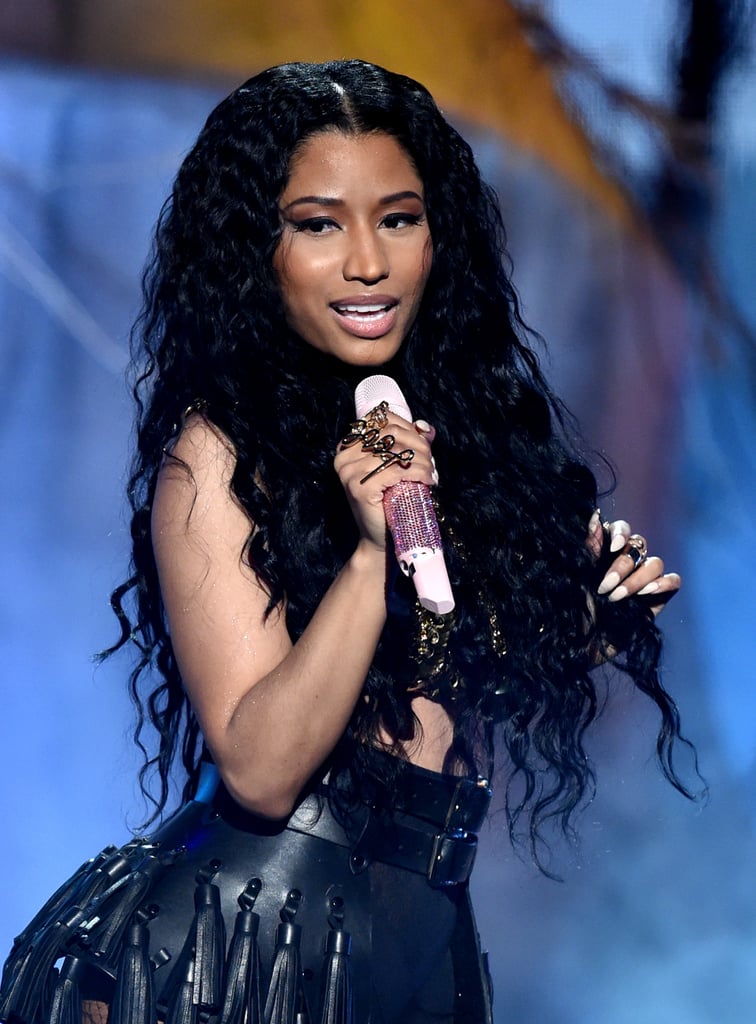 At the BET Awards, Nicki was giving off Blue Lagoon vibes with her waist-grazing waves. One part of her eccentric beauty Nicki didn't give up? Her penchant for superlong nails.
2014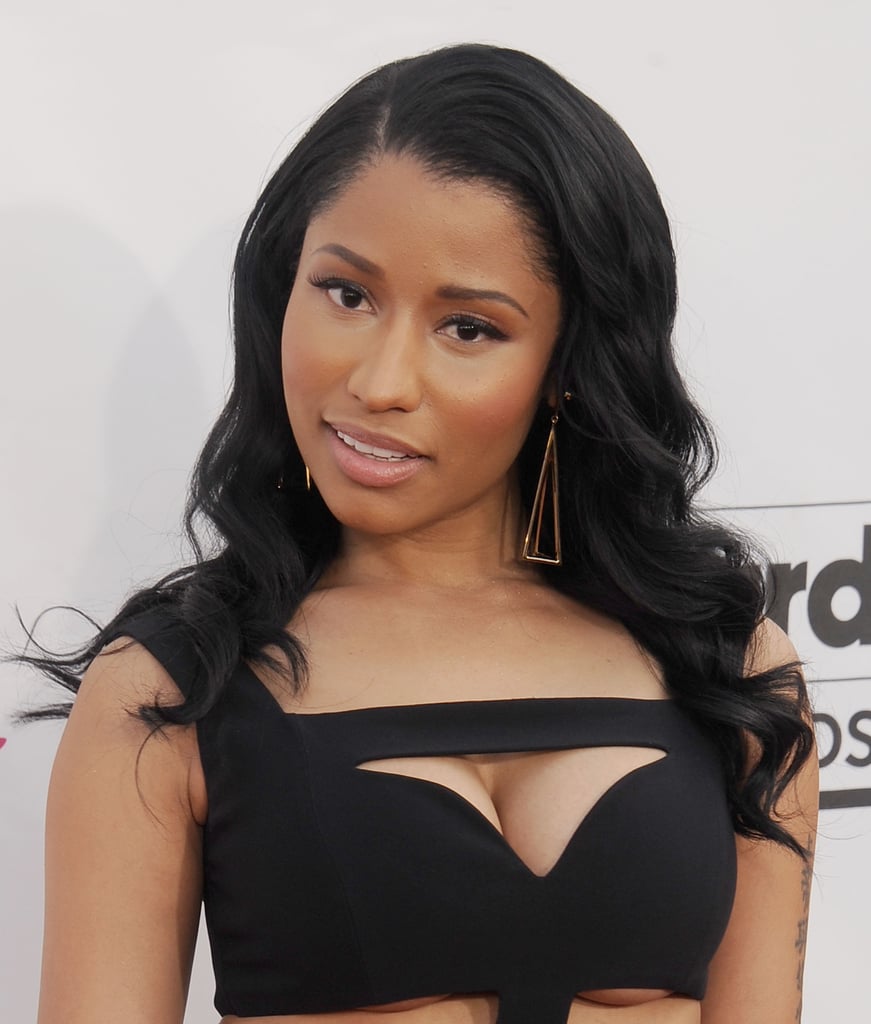 Nicki started showing off her more . . . natural beauty look at the Billboard Music Awards. Her hair was dyed a jet-black hue, and her typical bright pink lipstick and over-the-top eye makeup were nowhere to be found.
2013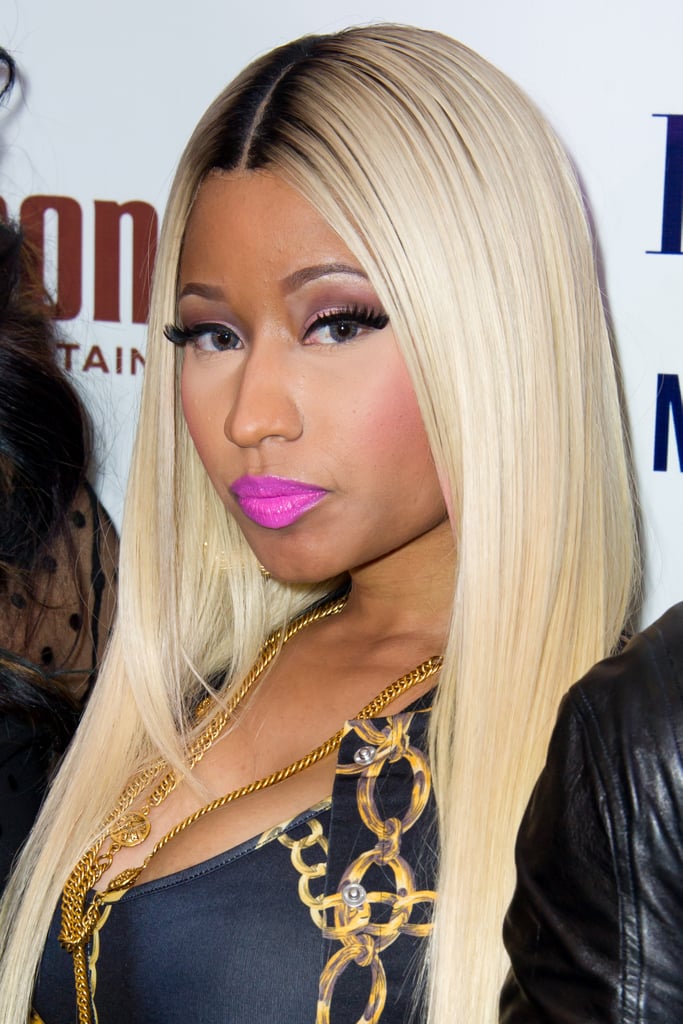 Back in 2013, Nicki was spotted with long, straight hair, and her makeup focused on a smoky eye with a bright fuchsia lip color.
2013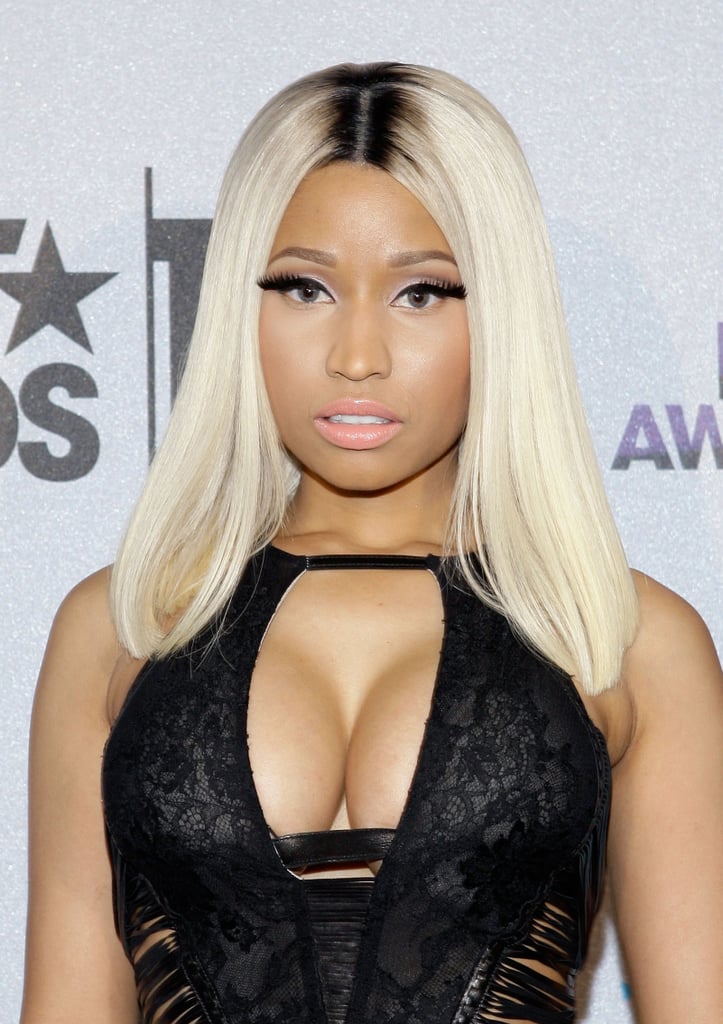 At the 2013 BET Awards, Nicki surprised us with a much more toned-down look.
2012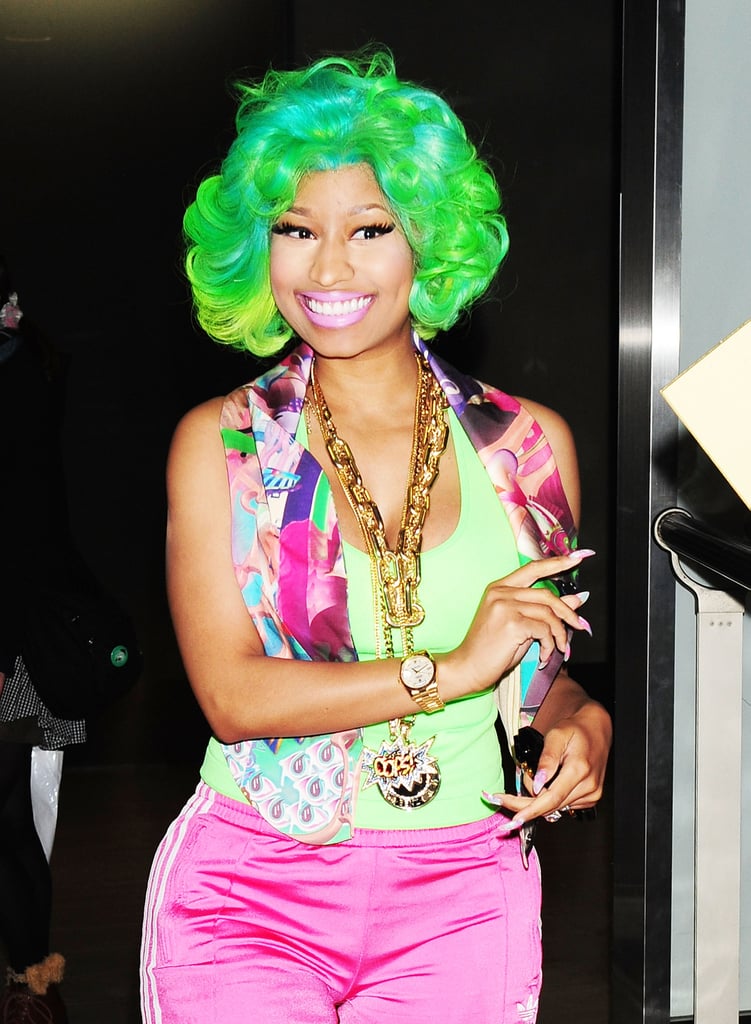 Never one to shy away from color, Nicki had heads turning while visiting Japan in 2012.
2012
Nicki accessorized her bright hair and sparkly glitter shadow with some seriously cool nail art at the 2012 MTV VMAs.
2011
Her piled-high hair was, surprisingly, the least outlandish part of Nicki's look at Carolina Herrera's runway show in September 2011.
2011
A blunt, cropped bob had Nicki looking more toned down than usual at the 2011 MTV Movie Awards.
2011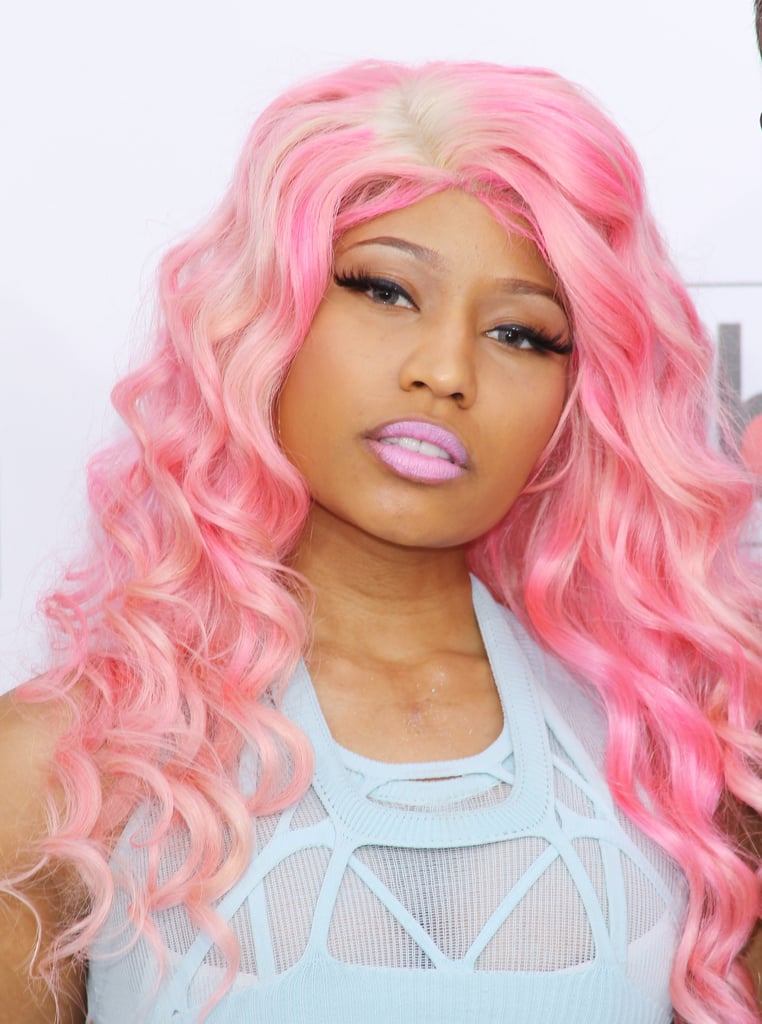 For the 2011 Bilboard Music Awards, Nicki stuck to a strawberries-and-cream palette, matching her lipstick to her soft pink waves.
2011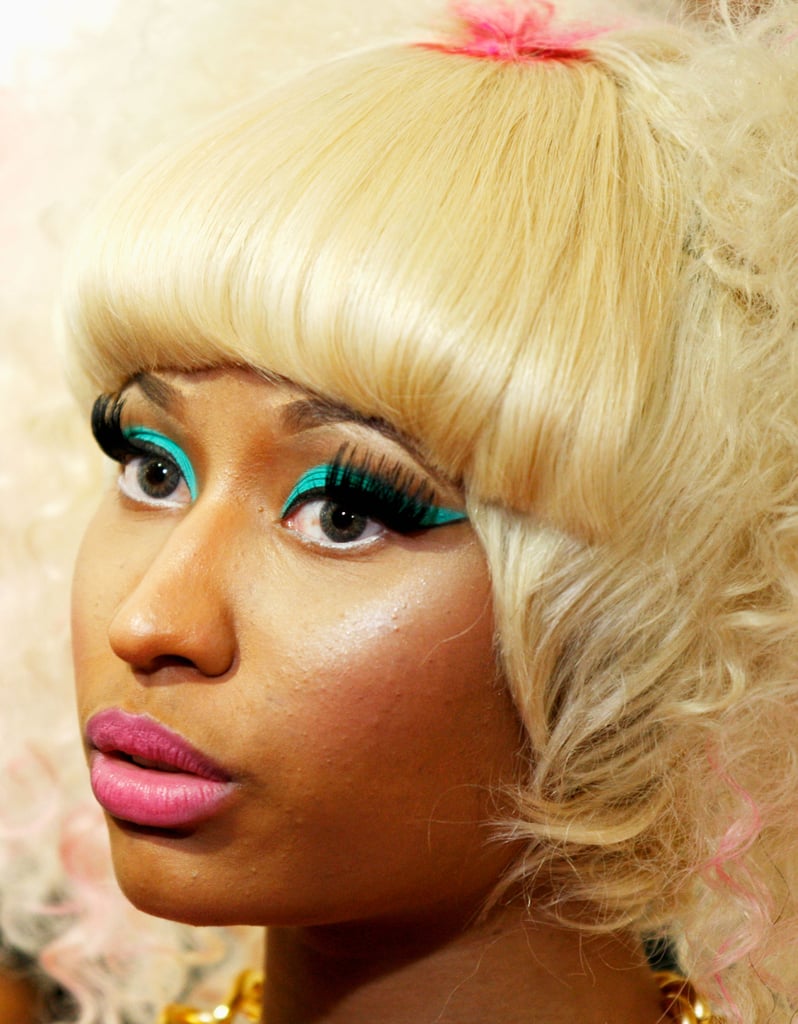 People can't seem to get enough of Nicki's signature style: fluorescent shadow, heaving false lashes, and a pop of pink lipstick. The fringe looks pretty amazing too.
2011
With her light blue nails; winged liner; and long, wavy hair, Nicki looked like a modern-day mermaid.
2011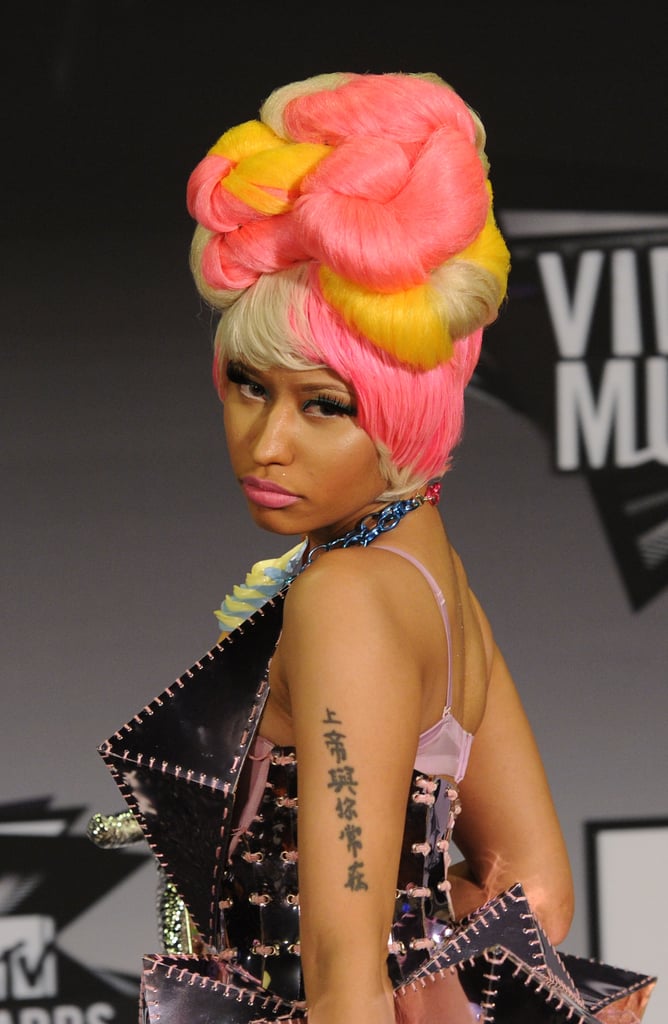 Her candy-colored lipstick matched her multicolored hair at the 2011 MTV Video Music Awards.
2011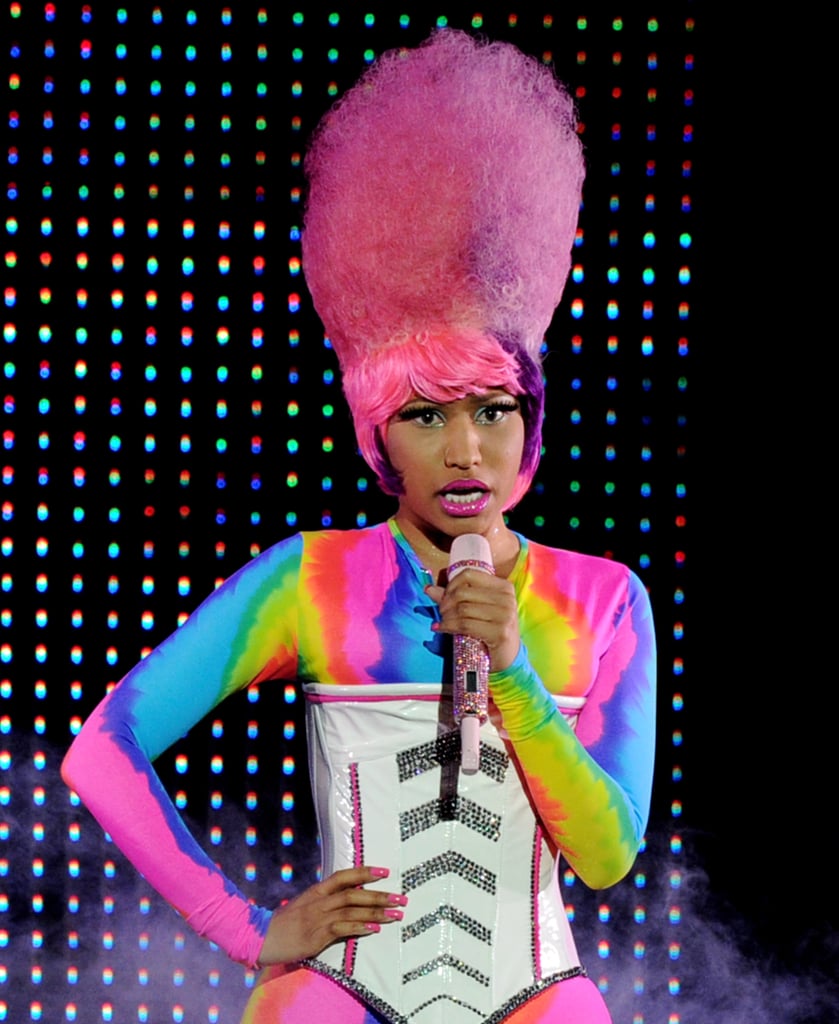 Performing in 2011, Nicki managed to pull off a full-on cotton-candy-esque bouffant.
2009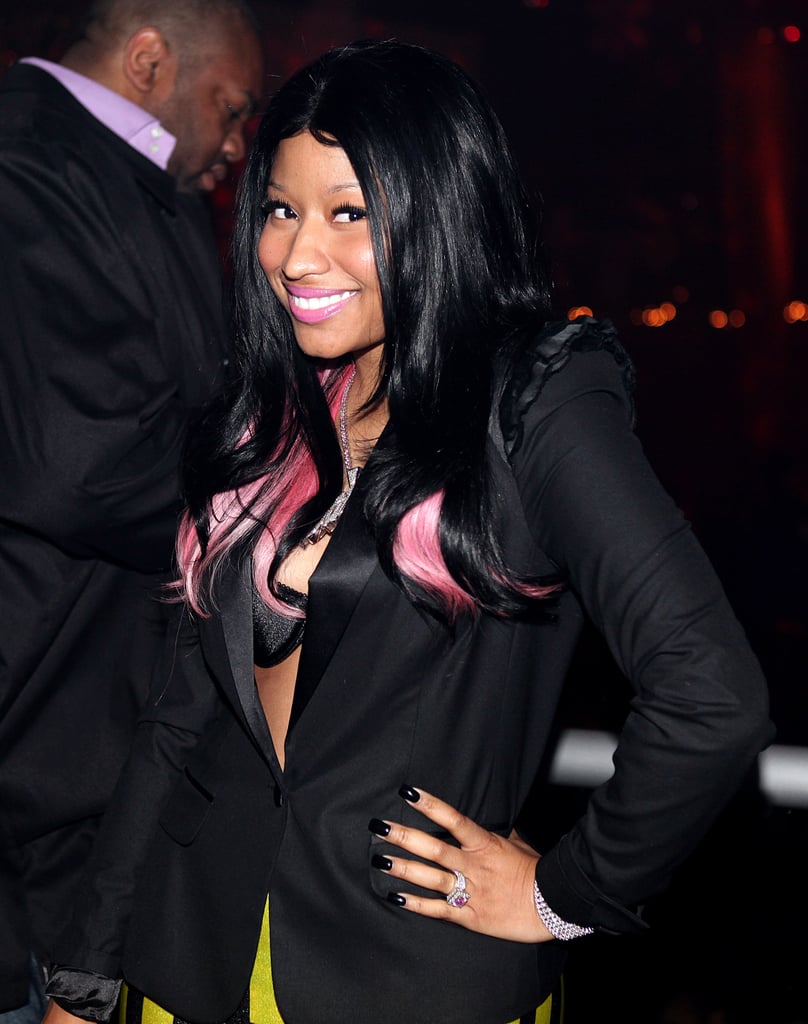 Nicki, in nearly all-black hair, was almost unrecognizable at one of her first appearances in 2009.