Ocean Spritz Beach Texture Hair Spray Review
What We're Sweet On: Salt Spray For Cool Hair All Year Round
Like us on Facebook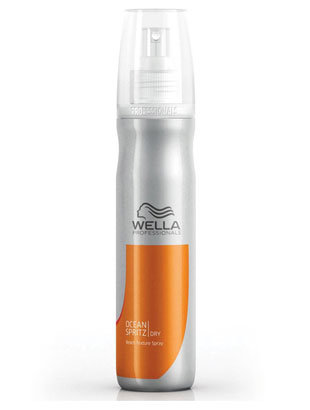 Who says it has to be Summer to sport beachy waves? Stars like Alexa Chung,

Rachel Zoe

, and Kate Hudson wear them year-round, and you don't need to hang out near the ocean or a fancy yacht to achieve the effect. Wella Professionals' Ocean Spritz Beach Texture Hair Spray ($16) is like a texturizer, hair spray, and somewhat of a dry shampoo in one.

The clear liquid gives a mattified look sans the flat, crunchy results. Spritz in hair when dry to revitalize blah strands and add volume. Or, spritz on damp hair: twist, scrunch, and lightly squeeze with your fingers as you blow-dry to create subtle kinks. It's cool hair made simple — and you don't even have to fly south for the Winter to get a truly effortless style.