For the Fall 2014 Couture Collection, Giambattista Valli sent models down the runway in silky turbans, sheer floral skirts, and ombré dresses that would make any fashionista swoon. Below, Taryn Multack, mastermind behind the blog Miss Ladyfinger [1], re-creates Valli's explosion of colors in the form of nail art. Even if you weren't at the couture show, your nails will look catwalk-ready with this pretty-in-pink design [2].
The collection that stole this Fall's Haute Couture Fashion Week was hands down Giambattista Valli's. Giving models an unapologetic tumbled-out-of-bed-and-went-straight-to-the-pool attitude with head turbans and sunglasses that basically say "do not disturb," it's abundantly clear that Valli's collection is paving the way to making hangovers socially acceptable. Rejoice! No, but really everything about the collection was exquisite from the mismatched floral pencil skirts to the pajama tops tucked into giant fluffy tulle skirts. In a few simple words, I can't stop drooling over this collection so here's my ode to Giambattista Valli in the best way I know how.
Source: Miss Ladyfinger [3]
Step 1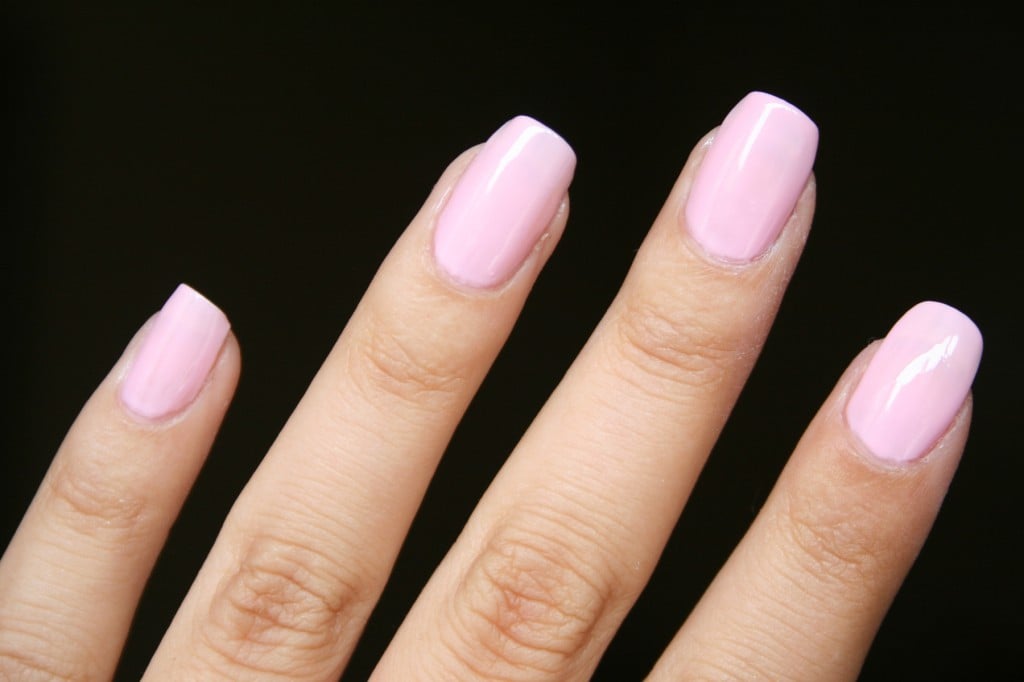 Start with a full light pink nail.
Source: Miss Ladyfinger [4]
Step 2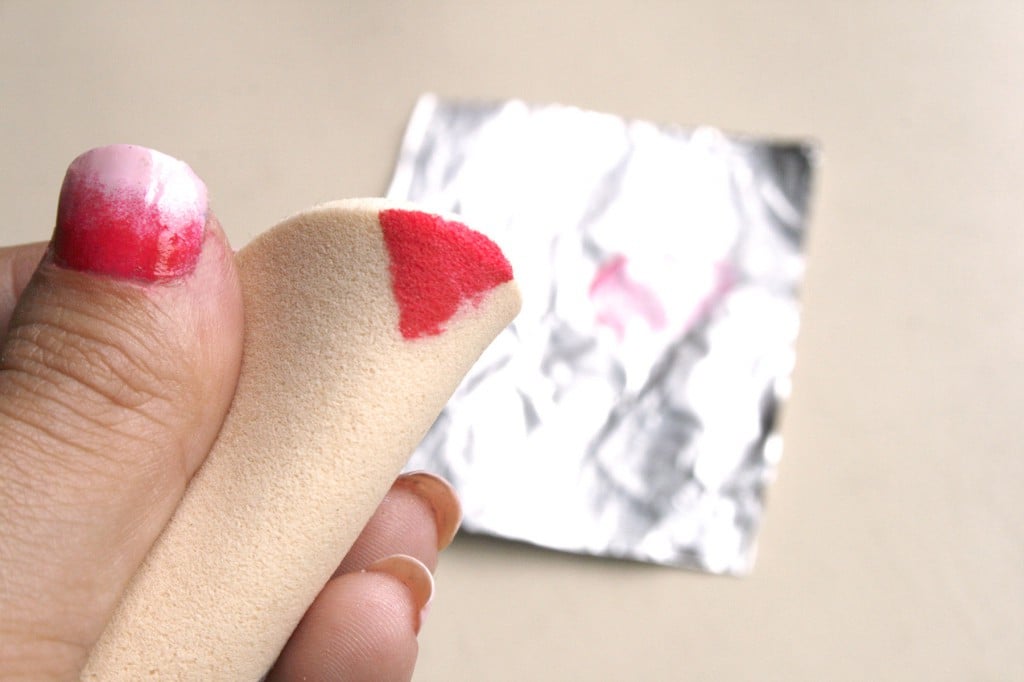 Using a piece of aluminum foil and a makeup sponge, dab a dollop of red mixed with a dollop of base coat to thin the polish.
Source: Miss Ladyfinger [5]
Step 3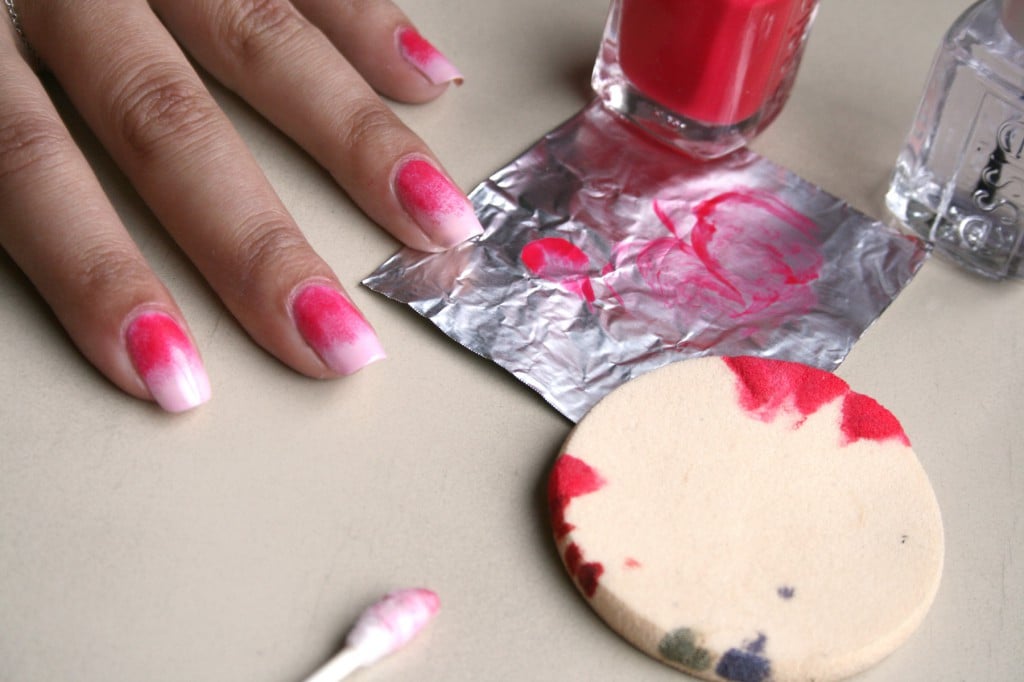 Dab it lightly starting from the base of your nail and stopping halfway towards the tip.
Source: Miss Ladyfinger [6]
Step 4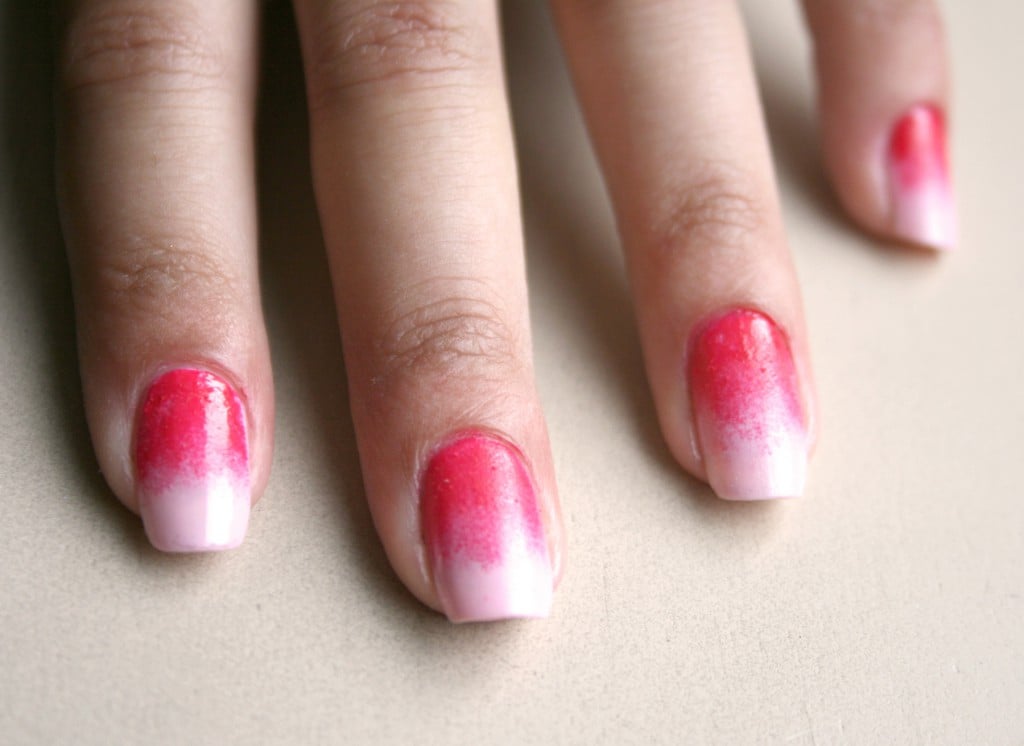 Repeat a couple more times stopping sooner and sooner until you're just dabbing at the base of your nail.
Source: Miss Ladyfinger [7]
Step 5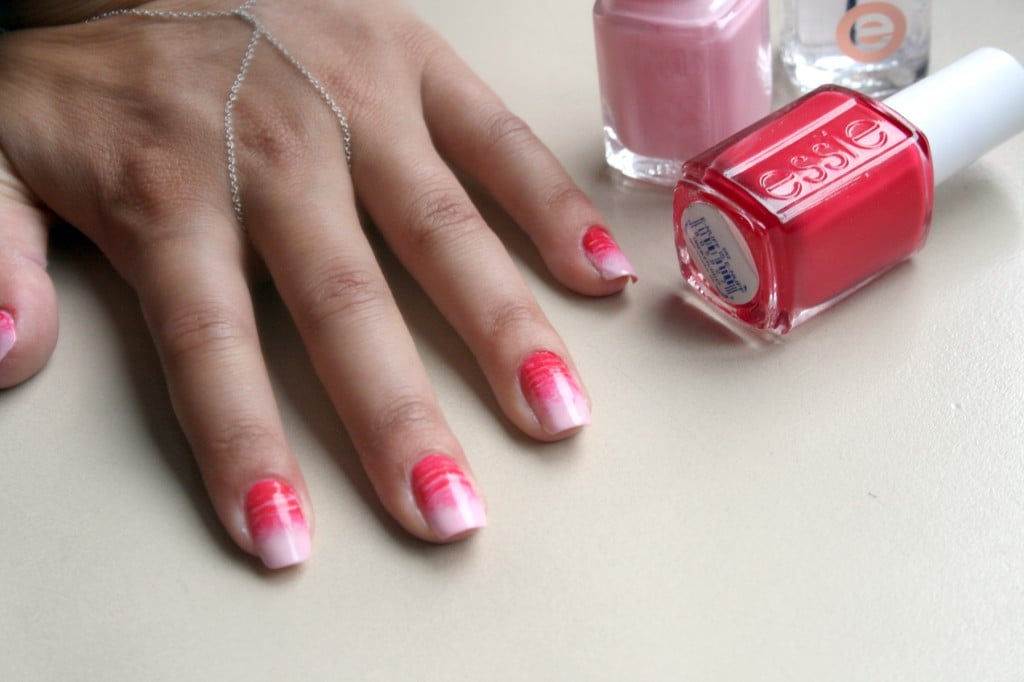 Using a thin brush, paint curvy horizontal lines across the red portion of your nail to give it a little texture.
Source: Miss Ladyfinger [8]
Step 6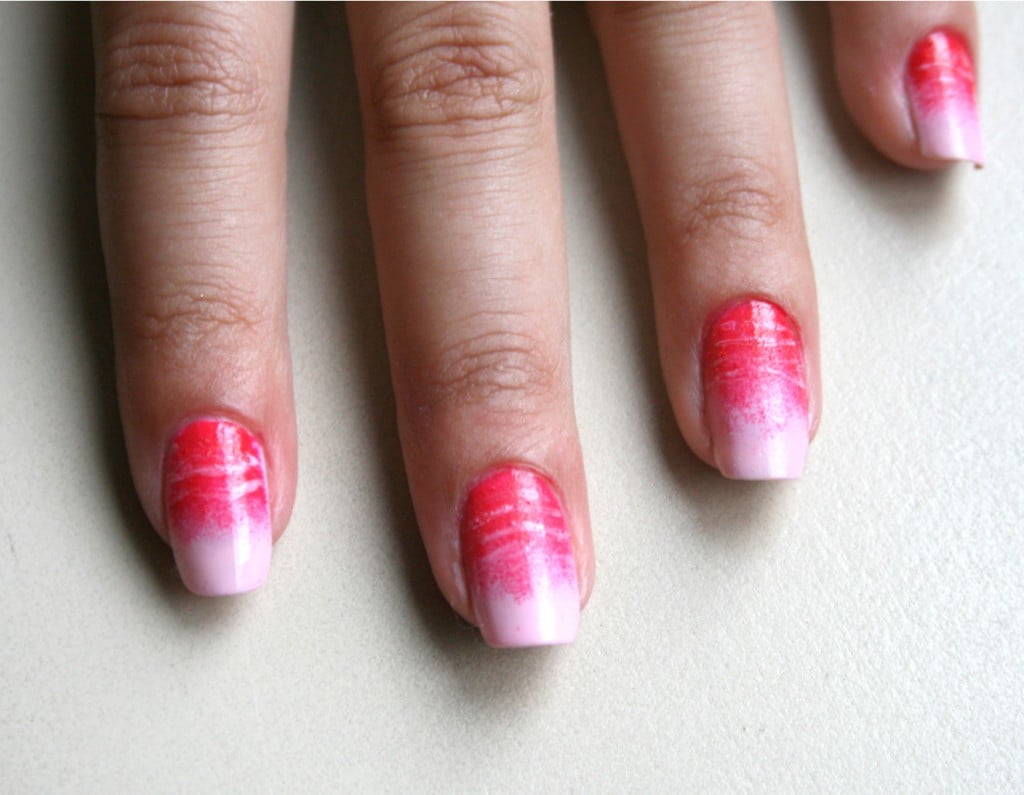 Finish with top coat!
Source: Miss Ladyfinger [9]