What if you could bypass the awful agony of getting spritzed by a hundred fragrances at the department store and just buy your next scent online? Meet your next web obsession: Pinrose [1]. We know you can't smell through the computer, but this innovative online shopping outlet makes it easy to find your perfect perfume via a scent-finder quiz. "We try to help first-timers find their favorites by creating a multisensory context for each scent," explained Erika Shumate, cofounder of Pinrose. "You may not be sure what cedar wood smells like, but you can feel the emotion behind a smoky campfire image and the gritty Black Keys song 'Psychotic Girl.'"
Each scent page not only includes a list of notes, but there is also a music playlist and mood board of images. "Research in synesthesia has shown that humans correlate certain colors, textures, and sounds with certain scents," said Christine Luby, the other entrepreneur behind the brand. "We have mapped out our fragrances not only by their ingredients, but also by their sensory composition: Is this scent more round or more spiky? Is it comprised of major or minor chords? Is it classical composition or a more modern composition?" Keep reading to find out how online shopping for fragrance works and get tips from the Pinrose founders.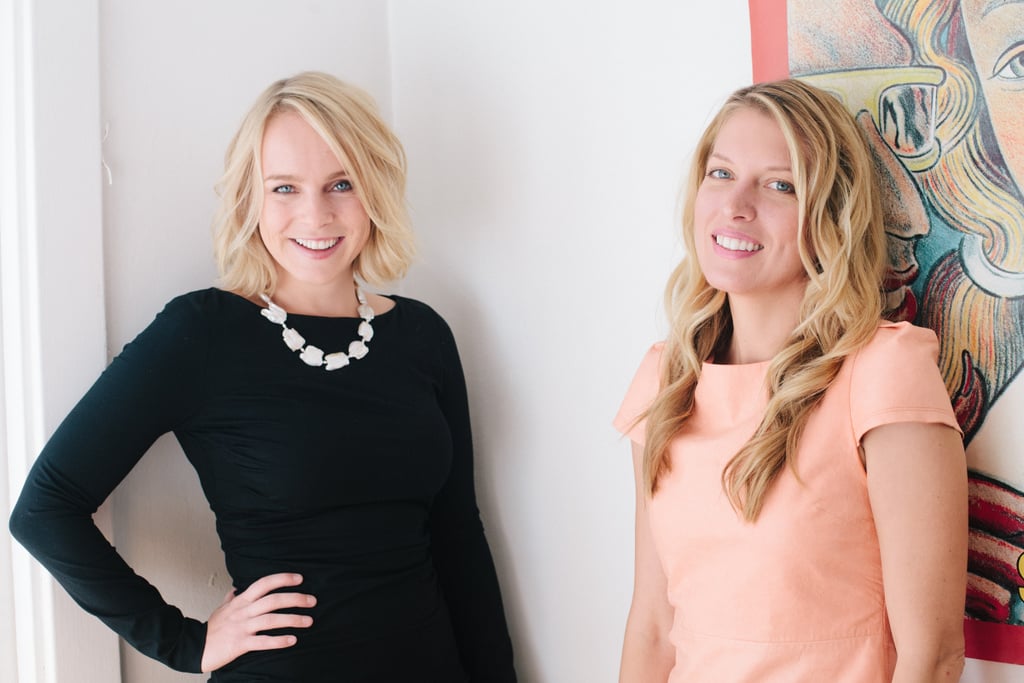 POPSUGAR: What is the key to purchasing a scent online? Do you have any tips for first-timers?
Pinrose: Whether you're buying online or in a store, we always recommend to wear a fragrance for a full day before buying a full bottle. It's important to live with a fragrance — to see if you enjoy how it evolves and mixes with your skin. That is why we encourage our customers try three fragrances at home before they make a purchase.

PS: The artwork on the packaging is really beautiful; how did you select the pieces for the scents?
Pinrose: The artwork on each of the bottles is actually fractal geometry, which has a lot of self-similarity. We love fractals because they represent the intersection of art and science — just like our fragrances. We wanted to highlight unique colors and textures for each fragrance, as well. Our company name, Pinrose, is actually the combination of our two favorite fractals: Penrose tilings and the Pinwheel fractal. Look 'em up . . . they're both beautiful.
PS: Of all the Pinrose scents, which are your personal favorites?
CL: Oh man . . . It's hard to choose just one! I actually love to layer Treehouse Royal [2] ($50) and Sugar Bandit [3] ($50). It gives me a special sexy, confident swagger when I'm going into a big meeting and have no room for mistakes or self-doubt.
ES: I switch them up often based on my mood, the weather, and what I have happening that day. Moonlight Gypsy [4] ($50) has been my Winter go-to. Whenever I need a little energy pick-me-up, I rely on Merry Maker [5] ($50). It is an incredible scent in warm weather because it's both playful and confident, and I get compliments on it every time I wear it.
PS: Do you have any fun fragrance stories or memories (i.e. shopping in the department store, receiving as a gift, or giving a scent to someone else)?
ES: When I was 8 years old, I remember my cool older cousin taking me to The Body Shop and buying me the raw vanilla oil. I loved it. I showed up at school the next day drenched in the stuff and was elated when my teacher asked me what I was wearing (too much of). It was my introduction to fragrance. I've been hooked ever since.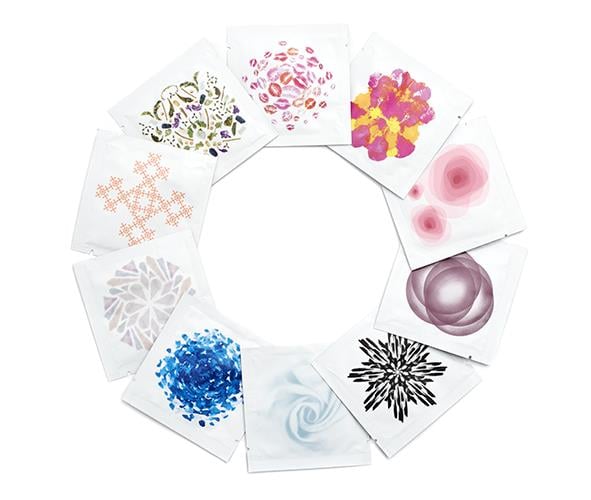 PS: You offer scent towelettes, which is an innovative product. What are the best places to apply these wipes on the body?
ES: We love the towelettes (which we call Pinrose Petals) because they are so easy to use when you're on the go. We recommend that you dab them on your wrists, your neck, and the insides of your elbows. People are digging the Pinrose Petals [6] ($5) so much that we're going to start selling packs of 30 of them soon.
CL: I love using them after a long day of work when I still have to go to a dinner or a party and need a quick cuteness fix.
PS: How should a woman's fragrance differ from day to night?
Pinrose: There is no specific hard-and-fast rule. The way we see it, women should choose fragrances that enhance their best qualities and make them feel good. And because every person is interesting and multifaceted, you might be trying to play to different strengths or personality traits at different times.
CL: For example, when I wear Campfire Rebel [7] ($50), I'm often going on an adventure and feeling a little rebellious. That scent enhances my spirited adventurer side. I spritz on Treehouse Royal when I'm in a more elegant mood. It's like my diamond necklace of fragrances.
ES: I often pair the fragrance with what I'm wearing. At night, I like to spray a little fragrance in my hair — whenever I hug someone, they can smell it and comment on it.