You don't have to go overboard with makeup to achieve a pretty date-night look this Valentine's Day. We headed to the MAC Pro [1] location in New York City to learn how to create a flattering yet flirty makeup look from MAC artist Luc Bouchard [2]. The look is all about focusing on your eyes while playing up sexy, glowing skin.
Source: Caroline Voagen Nelson [3]
Prime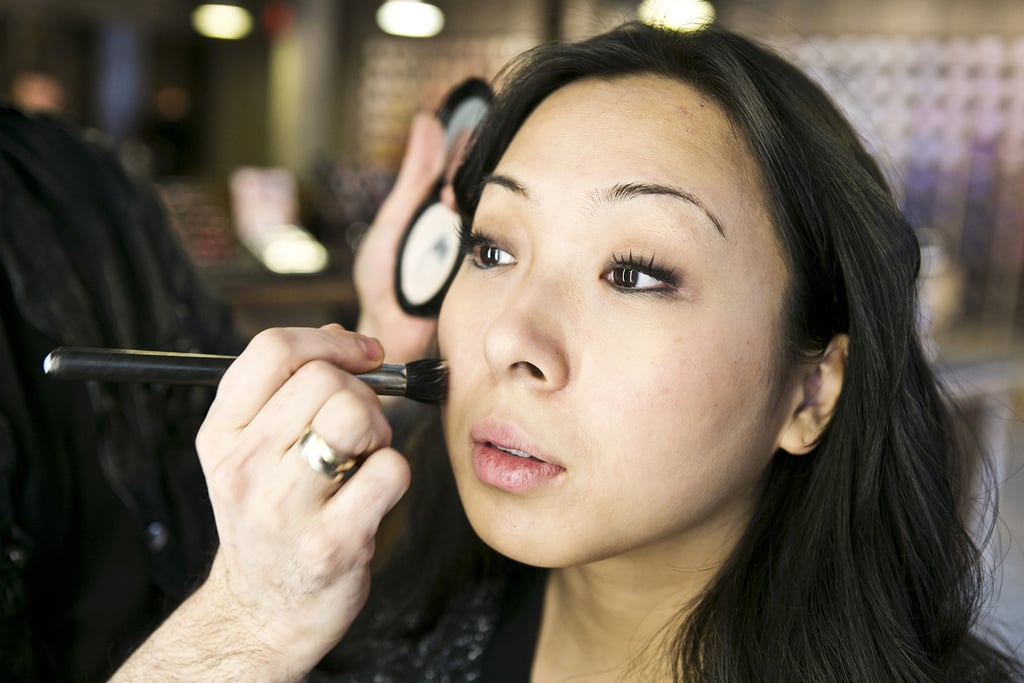 On clean, well-moisturized skin, start off with a primer to smooth out and prep your complexion for makeup. Bouchard prefers Prep and Prime Skin Smoother [4] ($30) because it has a matte finish but also has optical diffusers for a flattering finish.
Foundation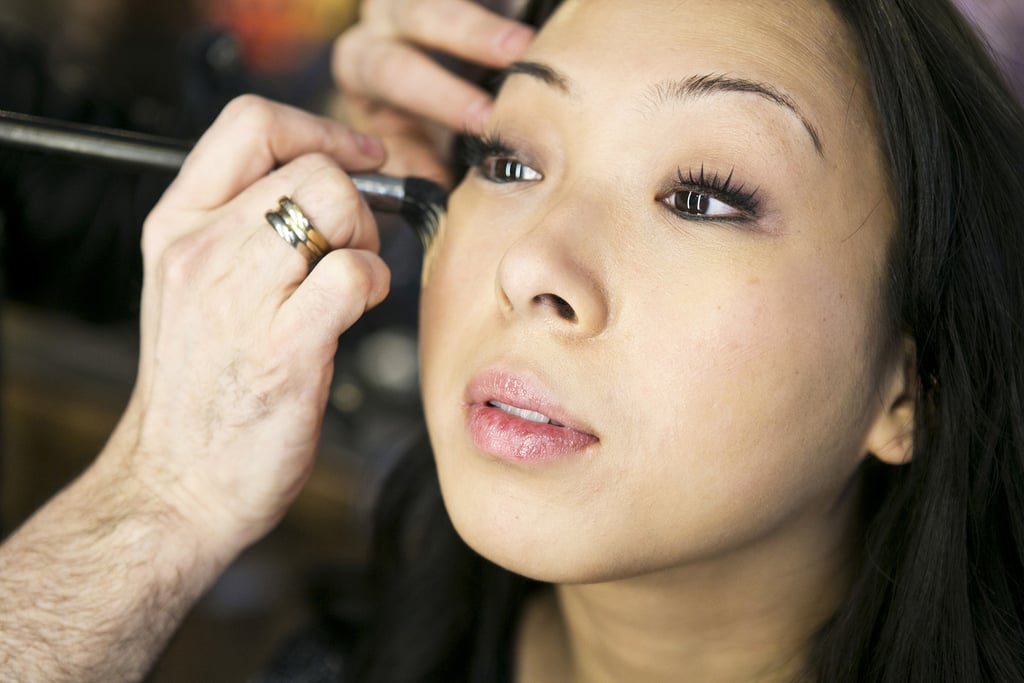 Once you've applied primer, your foundation should glide on smoothly. Bouchard recommends Face and Body Foundation [5] ($24) because it's sheer and can be layered to achieve the amount of coverage you need. "You want the texture of the skin to show through," he says.
Conceal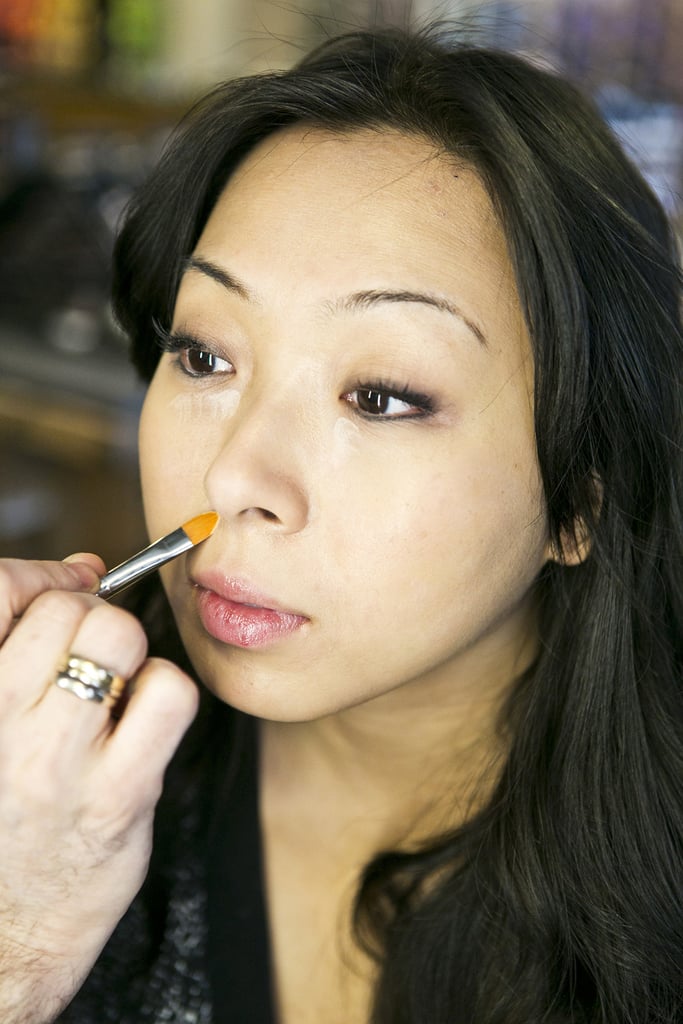 Next, camouflage any imperfections with concealer. The common places you'll need to touch up are under the eyes and around the nose. Bouchard likes the Pro Conceal and Correct Palette [6] ($40) to custom-blend the perfect shade. Plus, it comes with two color-correcting shades to hide dark circles and redness.
Set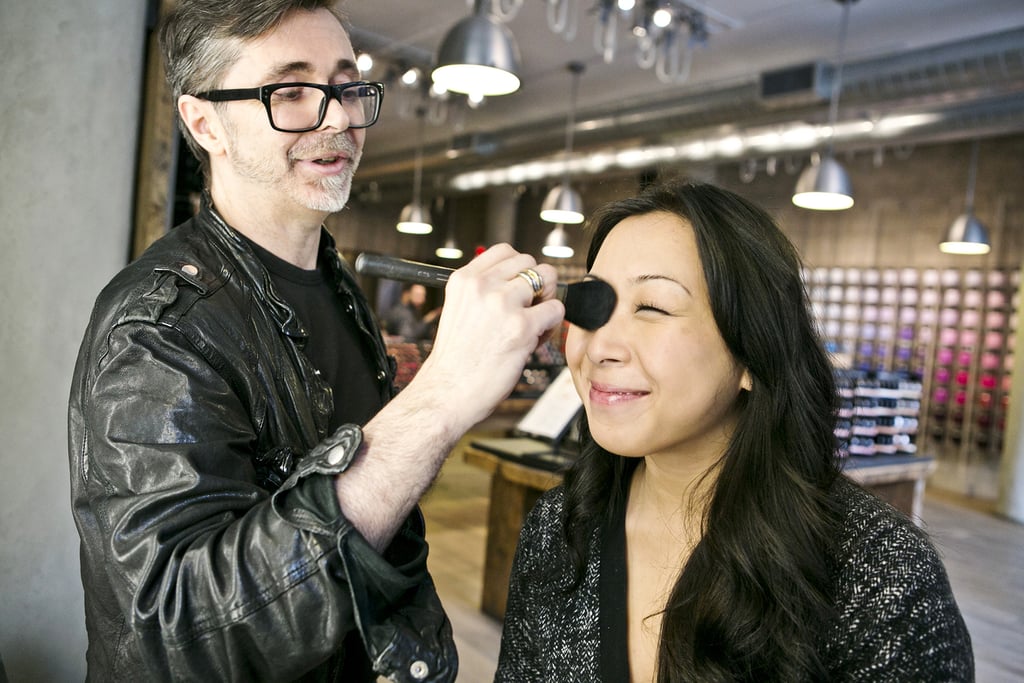 To make sure your foundation has lasting power, set the look with a dusting of loose powder.
Brows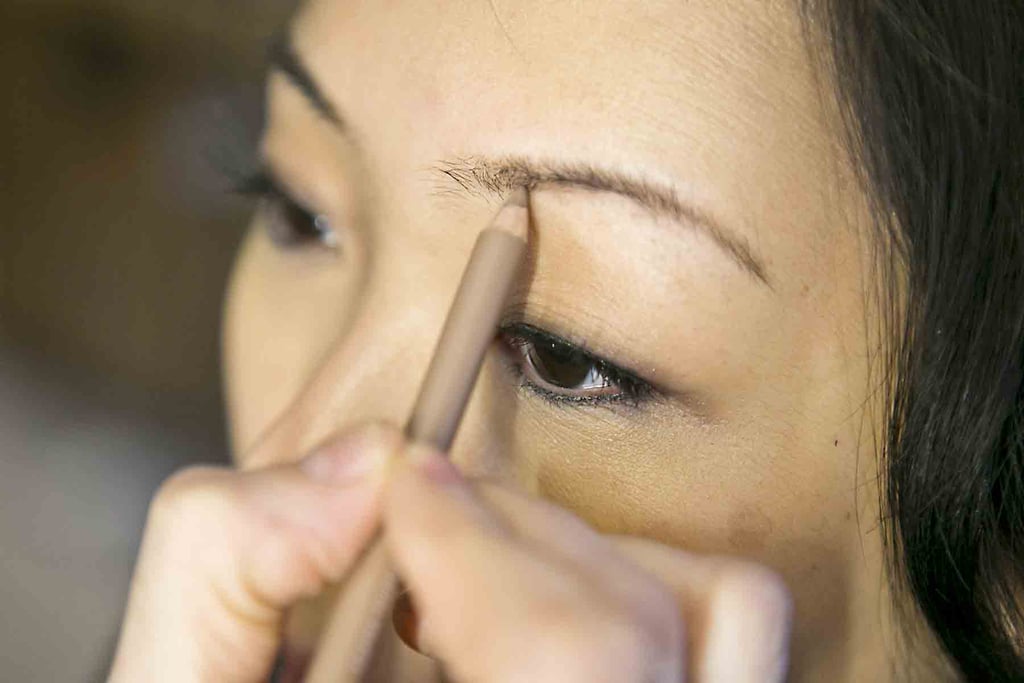 Fill in your brows with a shade lighter than your natural brow color to create a natural look.
Eye Shadow
To open up the eyes, Bouchard recommends applying a shimmering pearl shadow on the top and bottom lids.
Line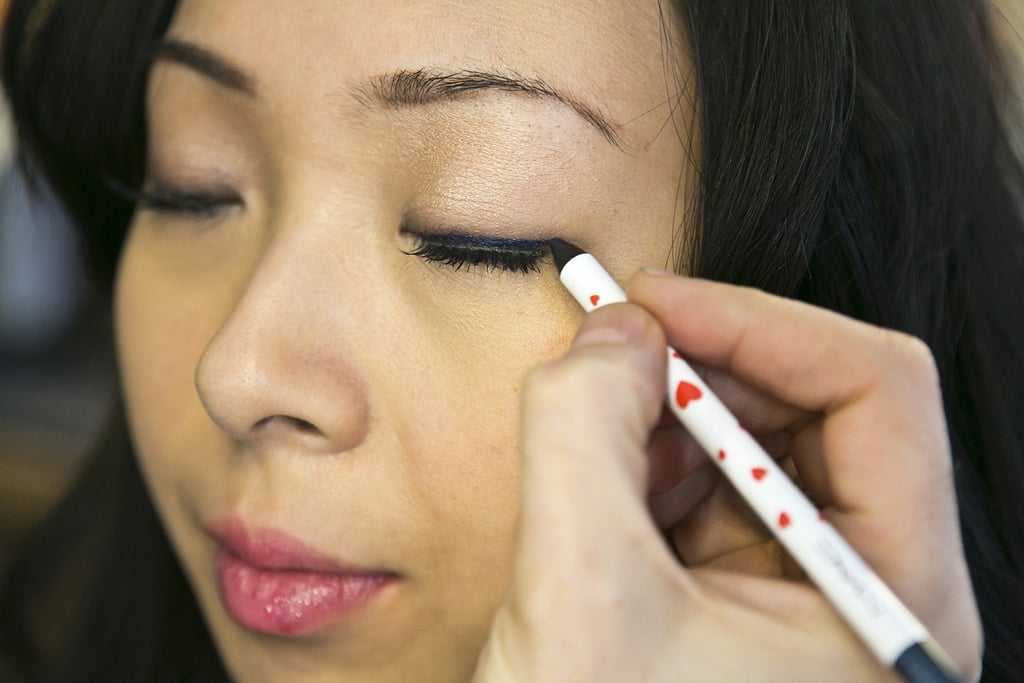 Next, Bouchard used Pearlglide Intense Eye Liner in Petrol Blue [7] ($17) along the lash line.
Blend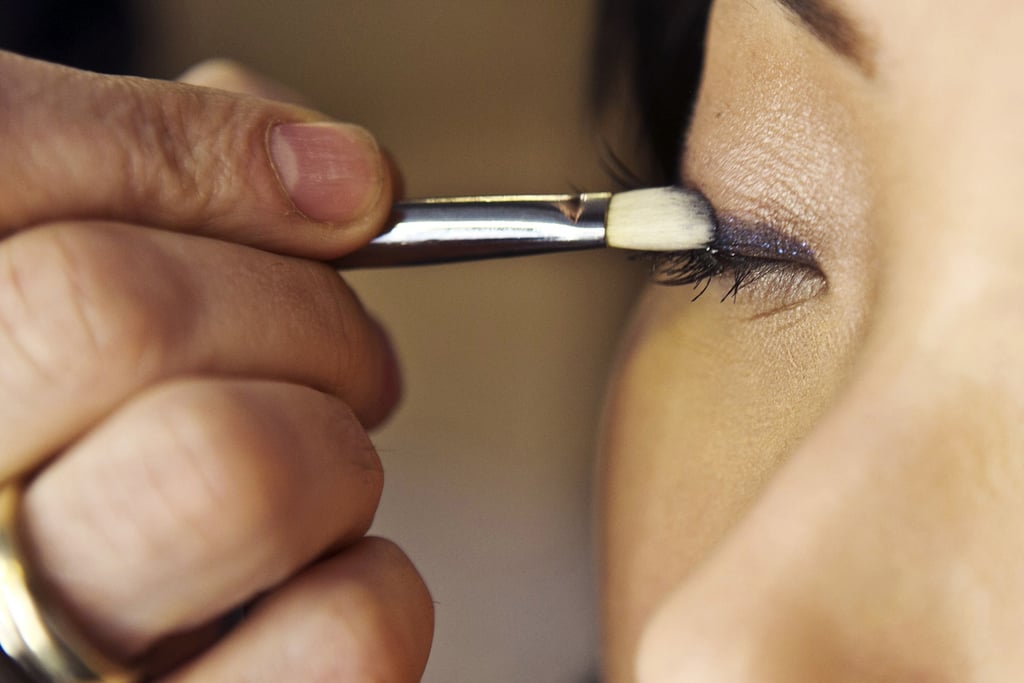 Before the liner sets, go back and soften up the look with a brush.
Define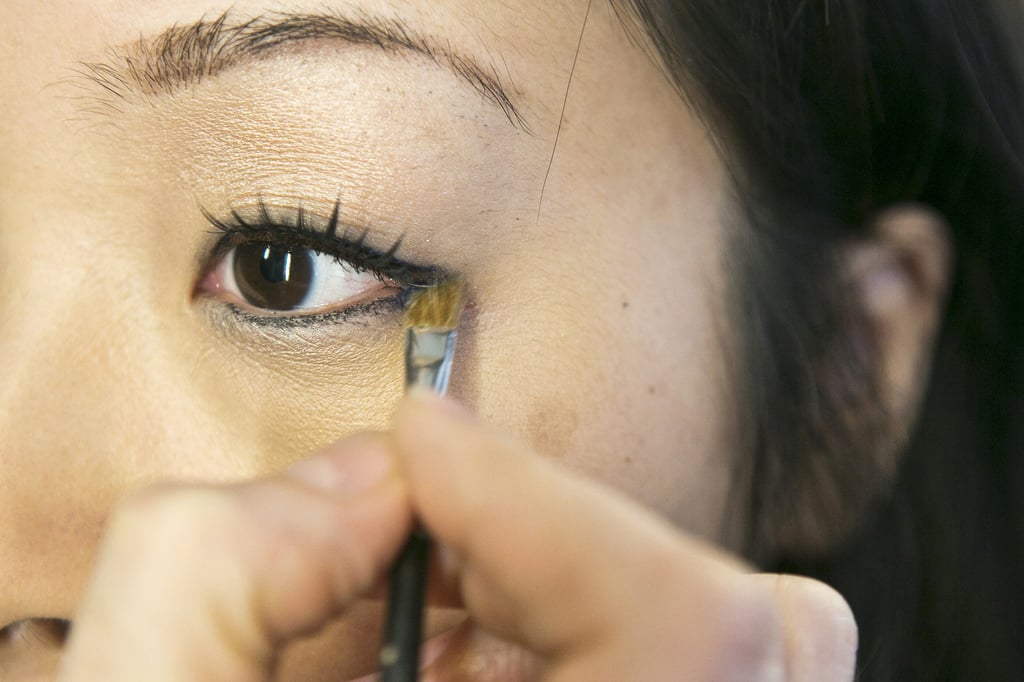 After the blue liner has been blended out, go back with a black liner to intensify the look and to make lashes more fluttery. Bouchard used black powder and lined very closely to the lash line and along the outer corner of the eye. This will enhance your natural eye shape.
Create Your Own Shadow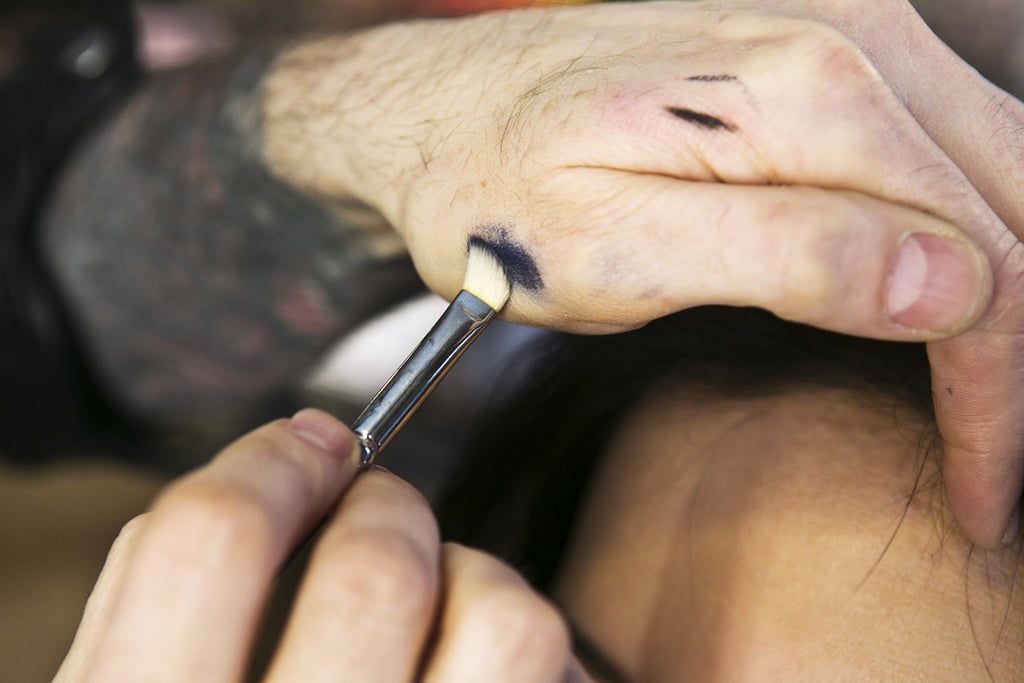 Next, he drew the blue pencil on his hand and then used a shadow brush to pick up some of the pigment.
Shape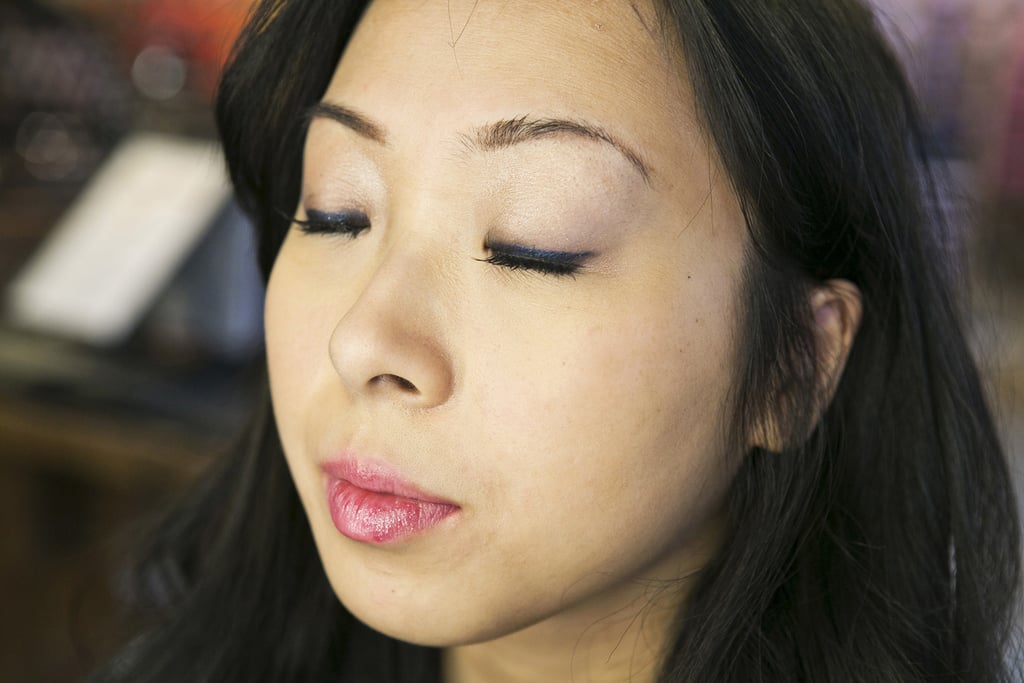 After creating his own complementing shadow with the pencil, he used it to add a subtle hint of blue color on the outer part of the eyelid. This helps to softly shape and enhance the eye.
Blush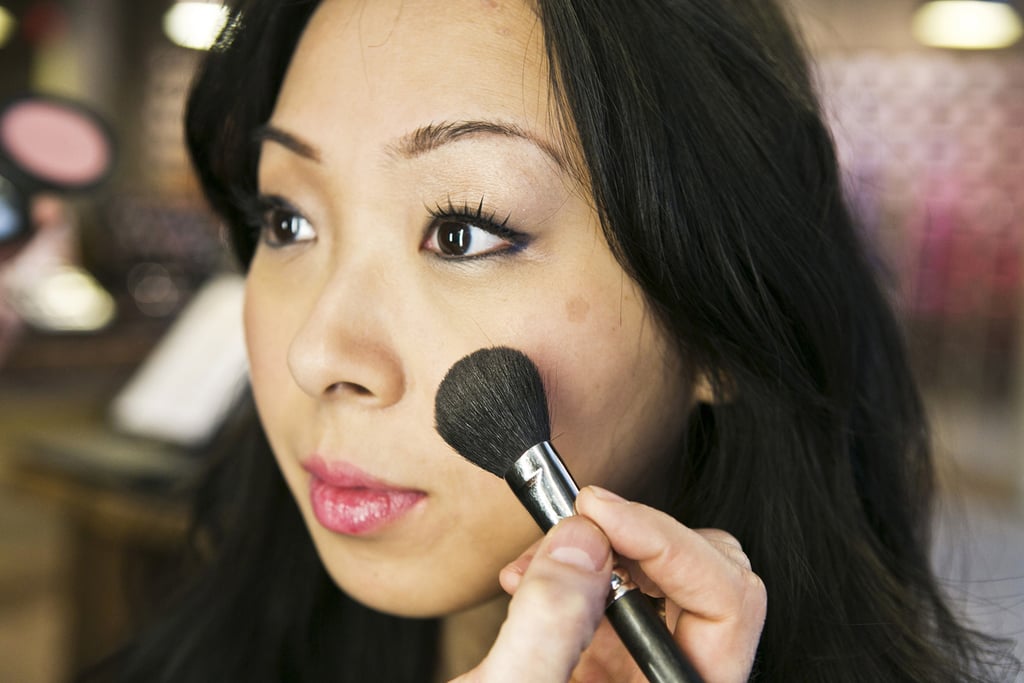 Next, add a soft flush of color to your cheeks using a pale peach shade like the Beauty Powder in Shell Pearl [8] ($24).
Pop of Color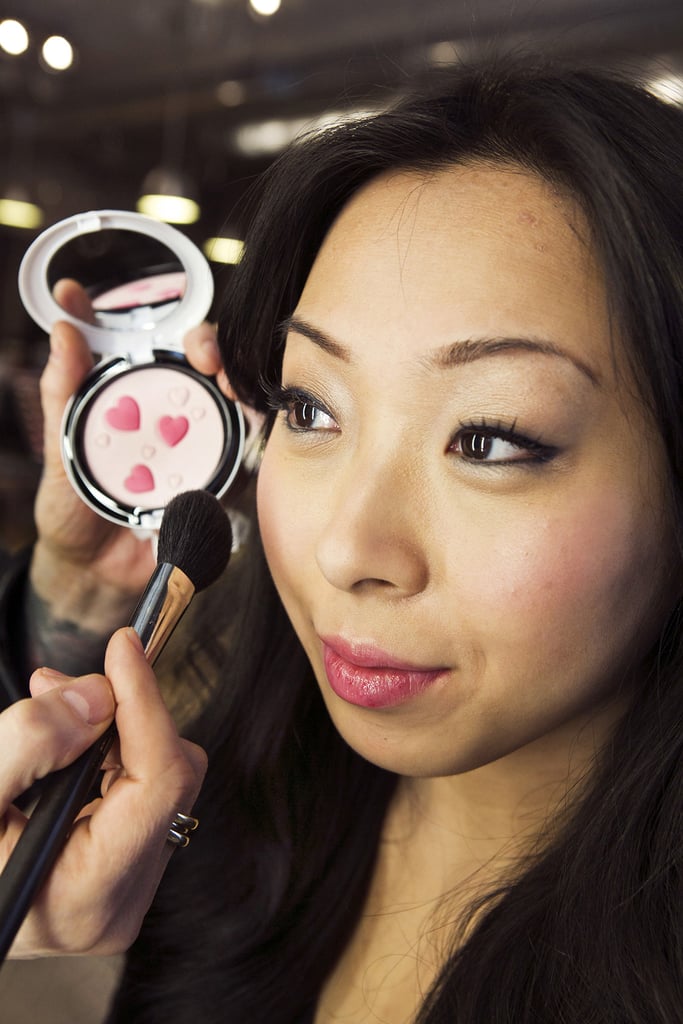 If you feel like you need an extra shot of color on your cheeks, then try a pop of bright pink right on the apples of your cheeks. Bouchard used Pearlmatte Face Powder in Veronica's Blush [9] ($30).
Highlight
To make your skin look like it's naturally radiant, add a touch of highlighter down the bridge of your nose, along your temples, and cheekbones. This will make you glow from every angle.
Fuller Lips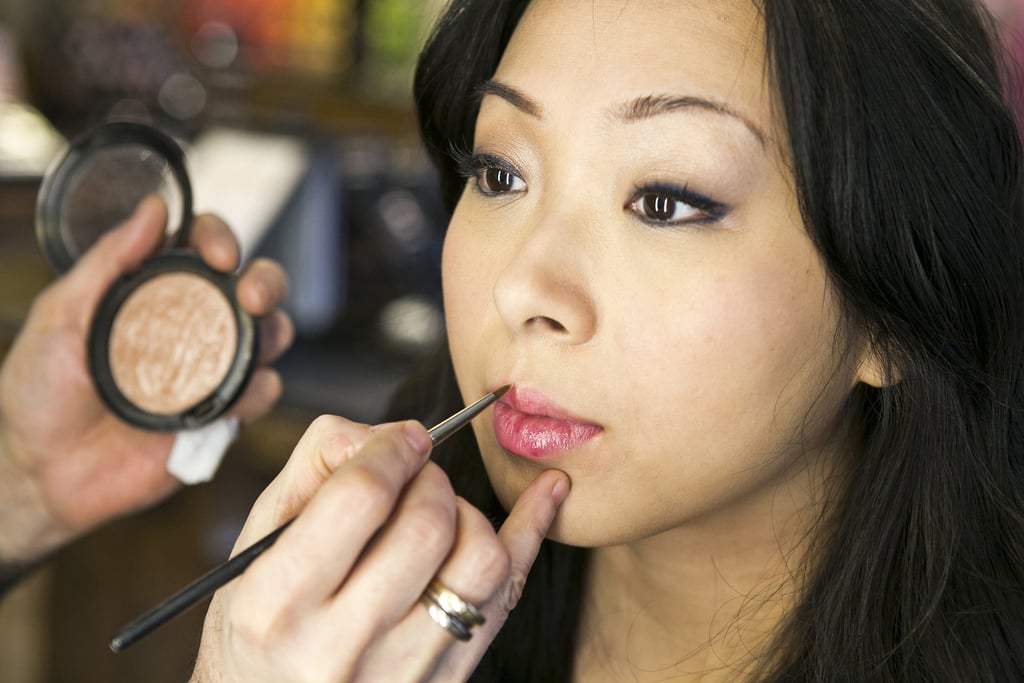 To make your lips look that much more gorgeous, add a touch of highlighting powder along your cupid's bow. This will make your lips look fuller and draw just the right amount of attention to them.
Mascara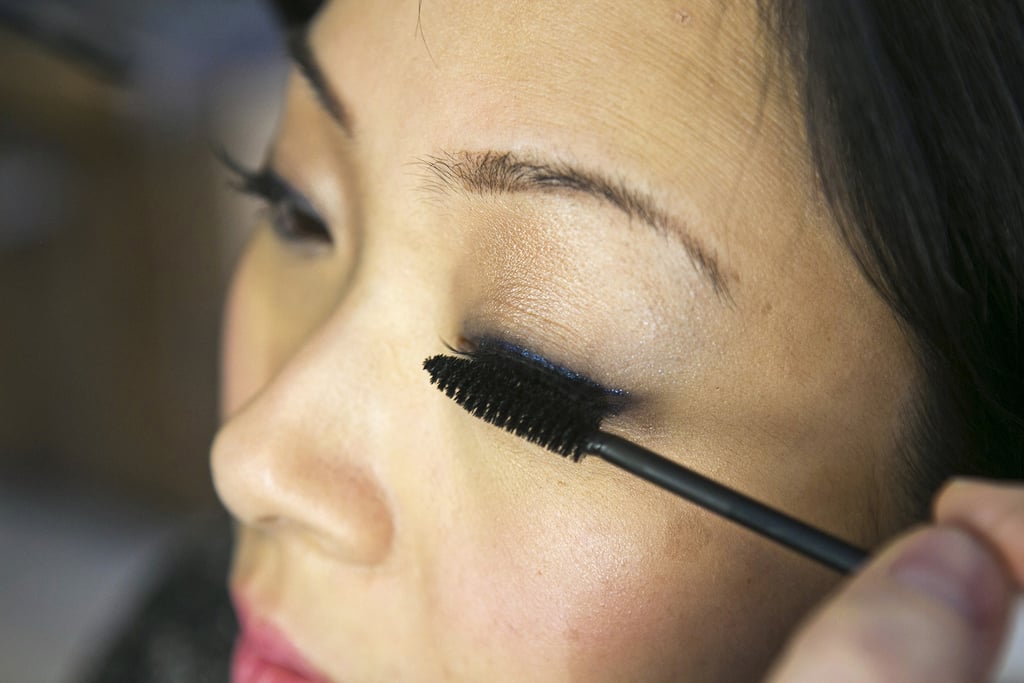 Feel free to add false lashes to your look. Otherwise you can just curl your natural lashes and coat with volumizing mascara for a flirty look.
Mascara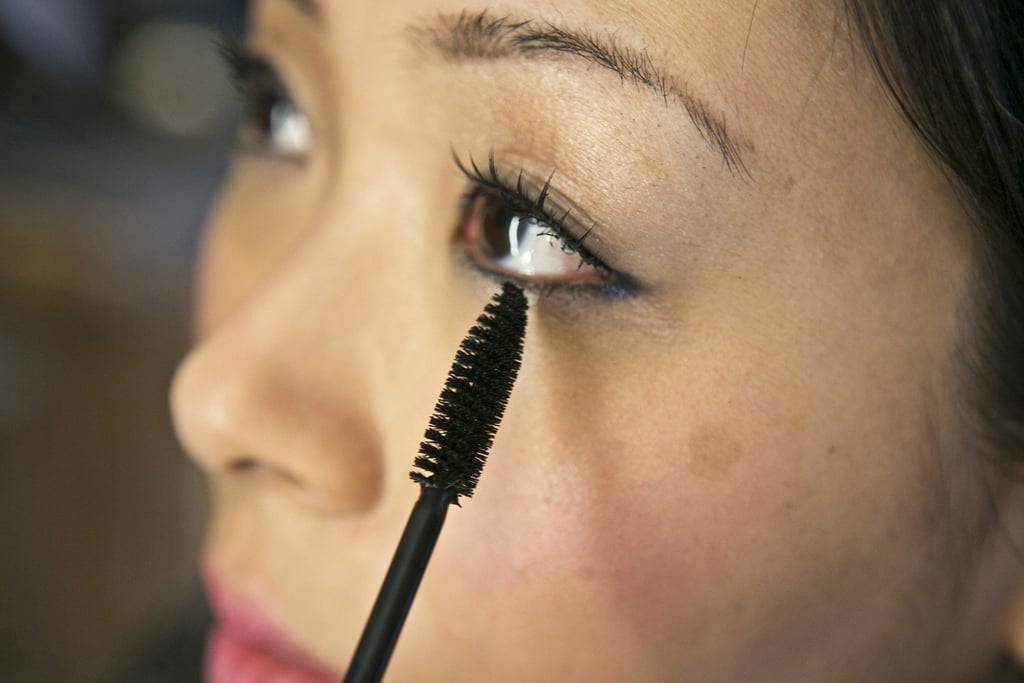 Don't forget your bottom lashes, too!
Lips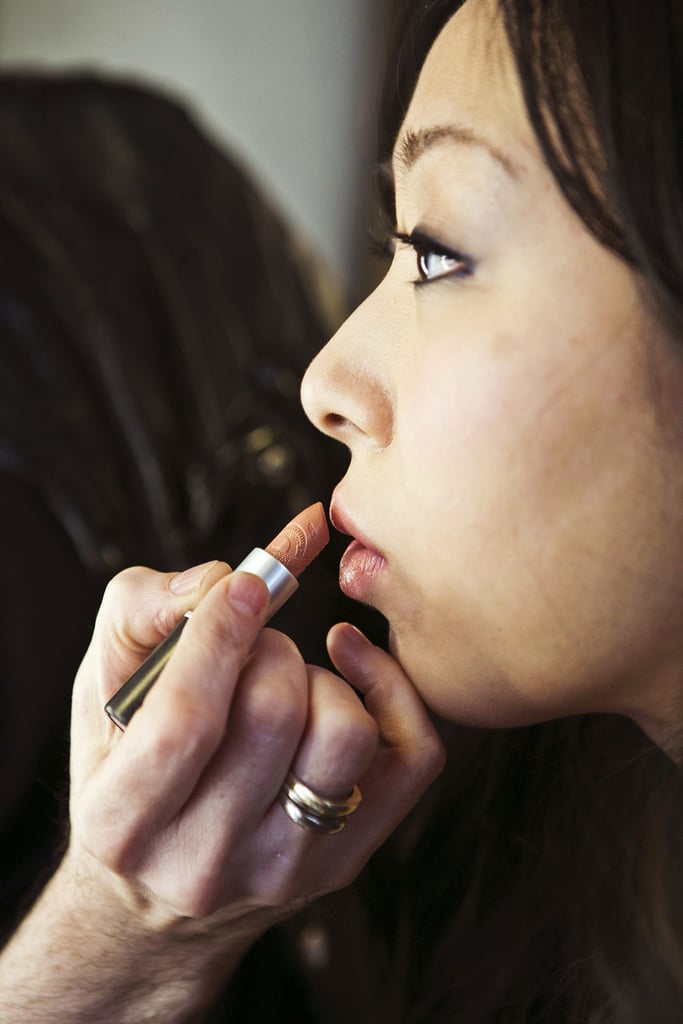 To keep the focus on your eyes and radiant skin, go for a soft peach lip color, like MAC Lipstick in Freckletone [10] ($15).
Pretty and Glowing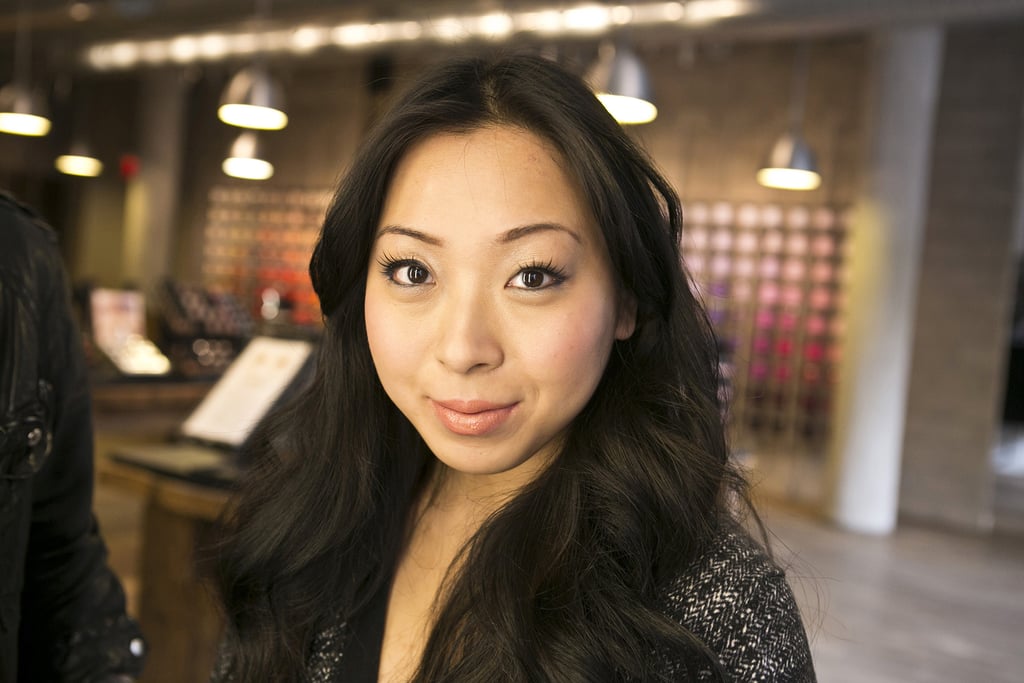 The end result is soft, flattering, and luminous. And who doesn't want just that on a date?